The Potting Shed is a unique pub in Bingley that unites ales with gardening.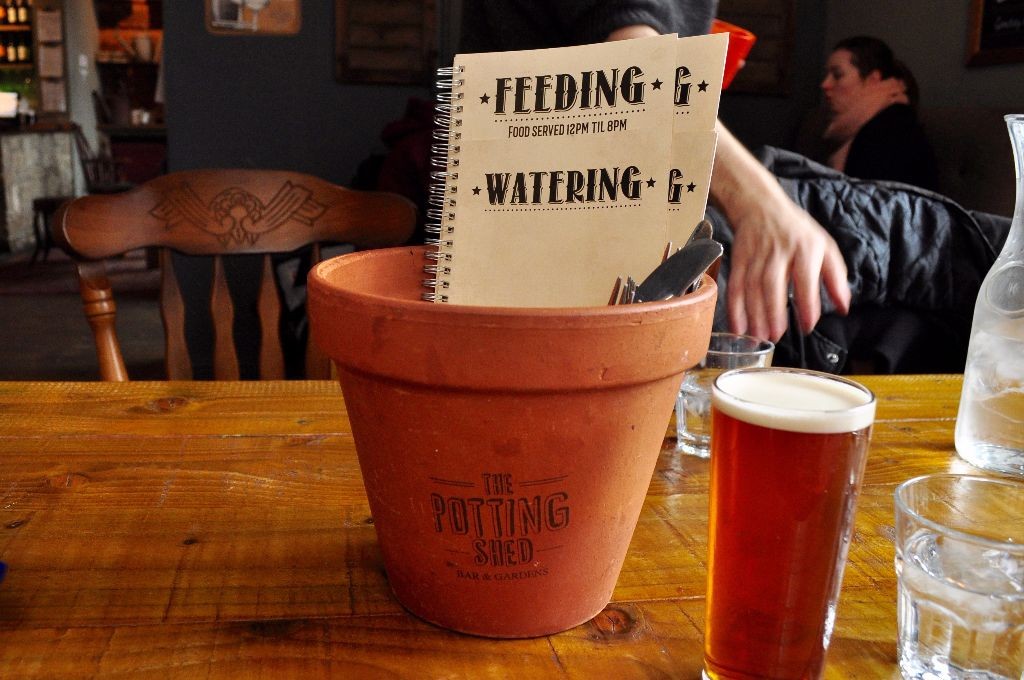 The theme is carried through the pub brilliantly well. In the centre of large wooden tables, earthenware garden pots hold your menu and cutlery. There are gnomes around and about the place, little nooks and crannies with mismatched chairs and garden pots lined up along shelves. Fairy lights are found everywhere (another big tick from me), and there's an impressive beer bottle chandelier in the entrance of the pub.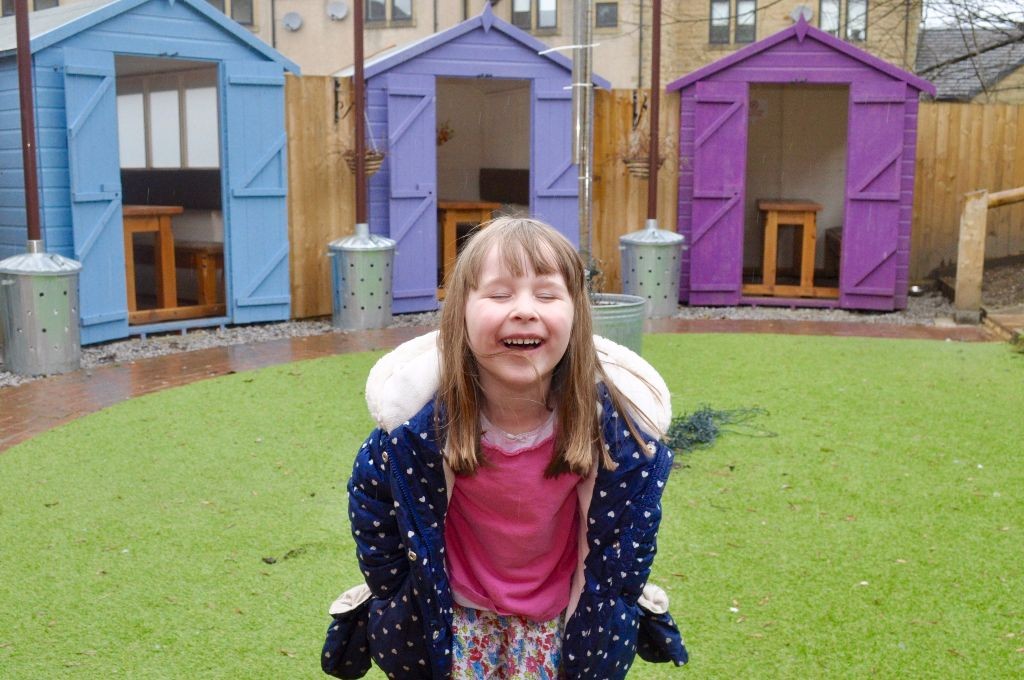 The best bit about the whole place though, is the enormous beer garden. Emilia LOVED investigating the potting sheds – these little private dining / drinking sheds are great fun, and they look fantastic, all set out in a row, almost like beach huts. I could easily imagine whiling away summer afternoons and evenings supping on The Potting Shed's very own ale (which is delicious by the way) in one of them.
The pub has recently launched a new food menu. There's a good selection of pub classics on there – pies, burgers, fish and chips etc., but they also have kebabs and pizzas. There's a BBQ station in the garden for the warmer months too.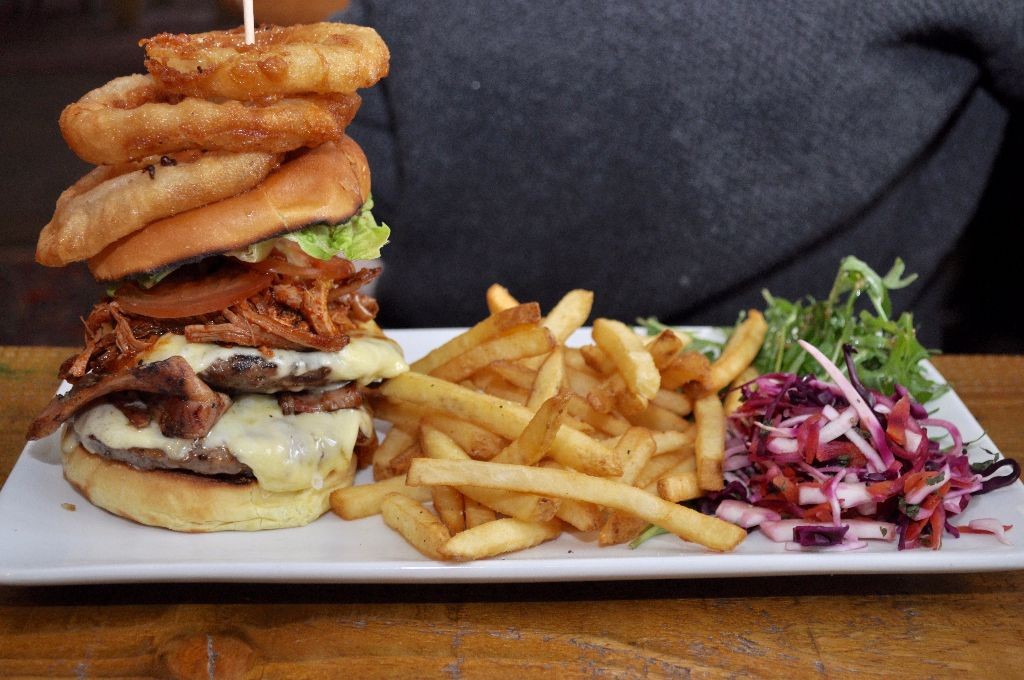 Mr M challenged himself to eat the burger dish that had EVERYTHING in it – 2 burgers, cheese, bacon and pulled pork, served in a brioche bun, alongside fries and onion rings. Everything was cooked well, and it was a very tasty dish, but what made the dish work really well was the slaw that came with it. It was pickled and fresh, cutting through all that meat really well.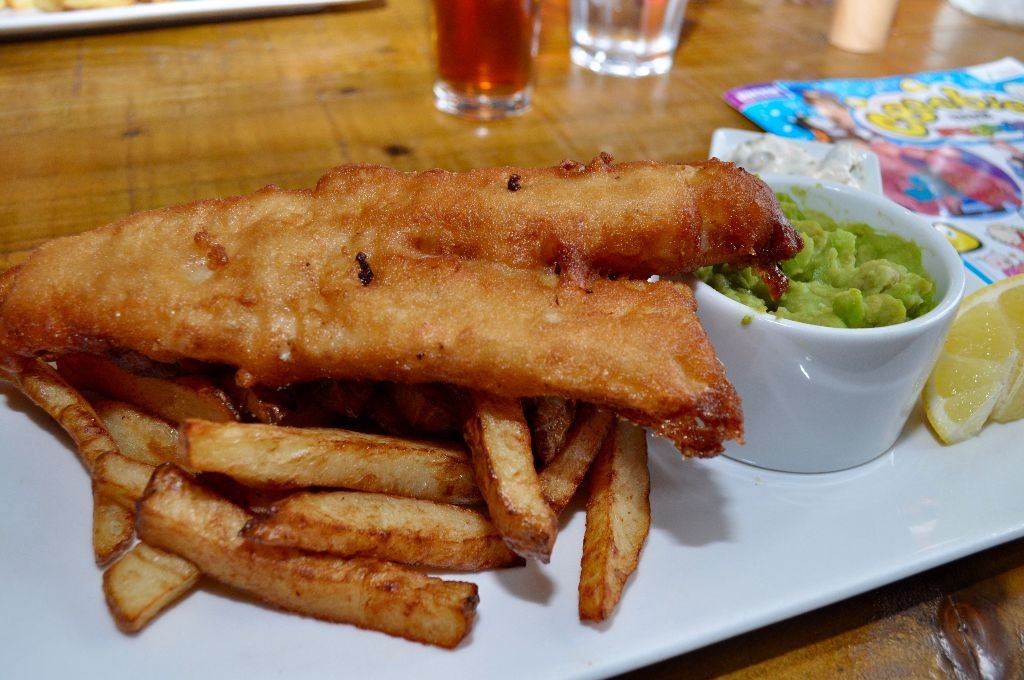 My fish and chips was a big hit too. The fish was soft, and encased in a perfectly crisp coating, and I loved the pot of tartare sauce. (There were mushy peas too, but I ignored those.)
The only downfall was the lasagne, which we'd ordered for the tots. The cheesy garlic bread was nice, but the lasagne itself was dense with herbs, making it overpoweringly fragrant and almost spicy. Lasagne is Emilia's most favourite dish in the world, but she couldn't eat it, and I would have struggled with it too.
I was also surprised that there wasn't a children's menu – it would be a really simple addition, which would make it much more welcoming for families. There's a lot on the menu that the kids can eat, so it would just be a case of providing kids portions, and prices.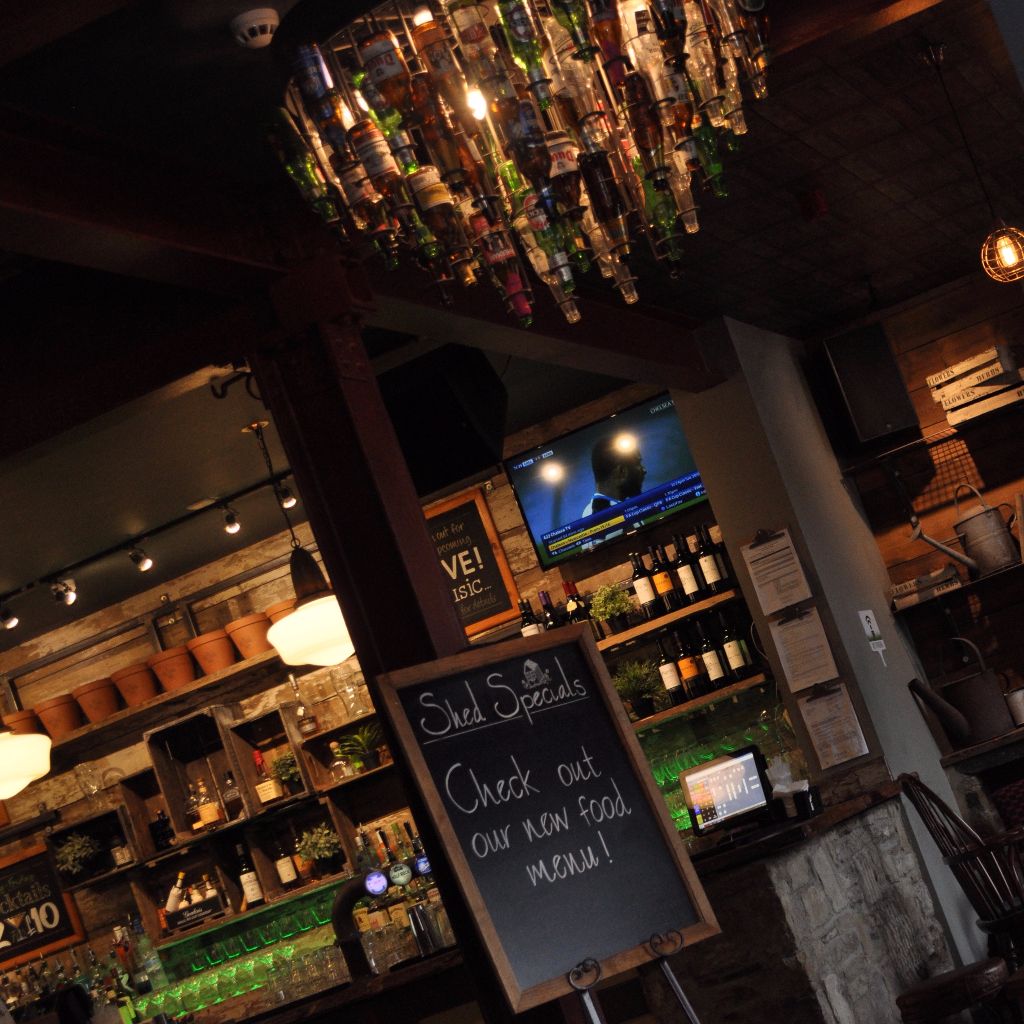 The Potting Shed is a fun venue, which is styled to perfection. The food is good, and with a few tweaks it could be great. I only wish we lived closer!
Tip for families: there's the St Ives Estate just outside of Bingley, which is great to go to before heading to The Potting Shed for lunch. We went to the adventure playground there, and there's a lot more to discover too.
Comments
comments