Most of my Sunday afternoons are spent cooking a roast chicken with stuffing, roast potatoes, gravy and veg – it's a perfect Sunday feast. However, the leftovers would often stare at me forlornly from the fridge, and I never knew what to do with them. We always buy free range chicken, so it's not cheap and I hate wasting any of the meat.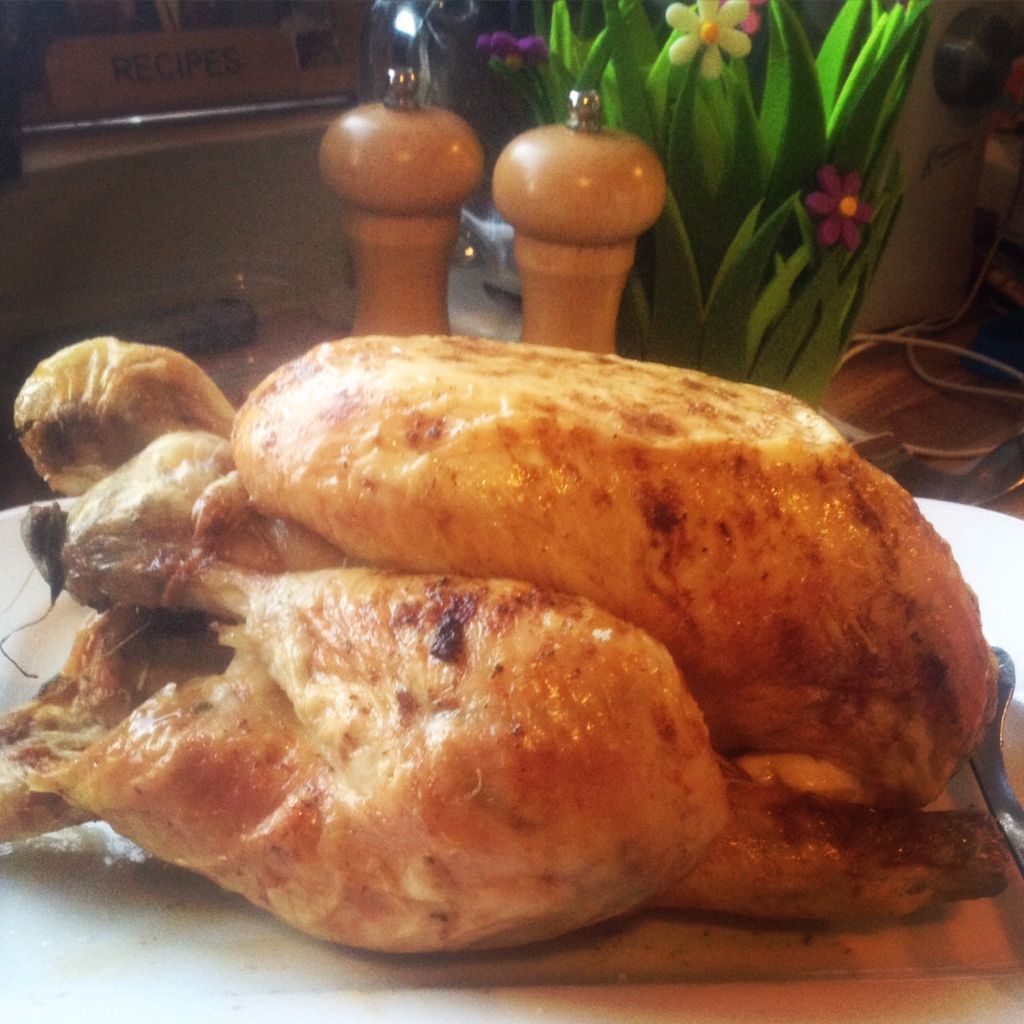 Eventually, I came up with several different ideas (apart from the obvious sandwich) that make a whole new meal out of the leftovers. So here they are, my top five meals for using up leftover roast chicken. Hope they help!
1. Yorkshire puddings, with chicken, gravy and vegetables
This is a great choice if you have plenty of gravy left (if you only have a little, add some chicken stock to make it go further). Yorkshire puddings are really cheap to make, and you probably have all the ingredients in the house already; milk, plain flour and eggs. Plus, who doesn't LOVE a Yorkshire Pudding!?
2. Chicken and vegetable curry
This is a really easy, delicious meal. Use a curry paste, some tinned tomatoes, onion, garlic, and any veg you have sitting in the fridge, along with the chicken, then serve up with rice and / or naan. Yum.
3. Chicken noodles
I use the straight to wok noodles as they're so quick. Stir them up with chicken, vegetables, a little bit of chicken stock, oyster sauce, soy sauce and Shichimi Togarashi (chilli and spice mix) and it's a hit every time. Super quick, and super tasty.
4. Chicken and mushroom risotto
Rehydrate some dried mushrooms and use the water from to make up the risotto instead of using stock (you can top up with stock if needed) – the mushroom flavour then runs all the way through it.
5. Chicken fajitas
Fry up some peppers and onions with smoked paprika and a touch of ground cumin, adding in the chicken just to warm through at the end. Wrap in a tortilla with salsa and avocado, and I pad it out with rice.
Tip: for all recipes using leftover chicken, just heat it through for a minute at the end of cooking the dish, so it doesn't dry out.
Comments
comments