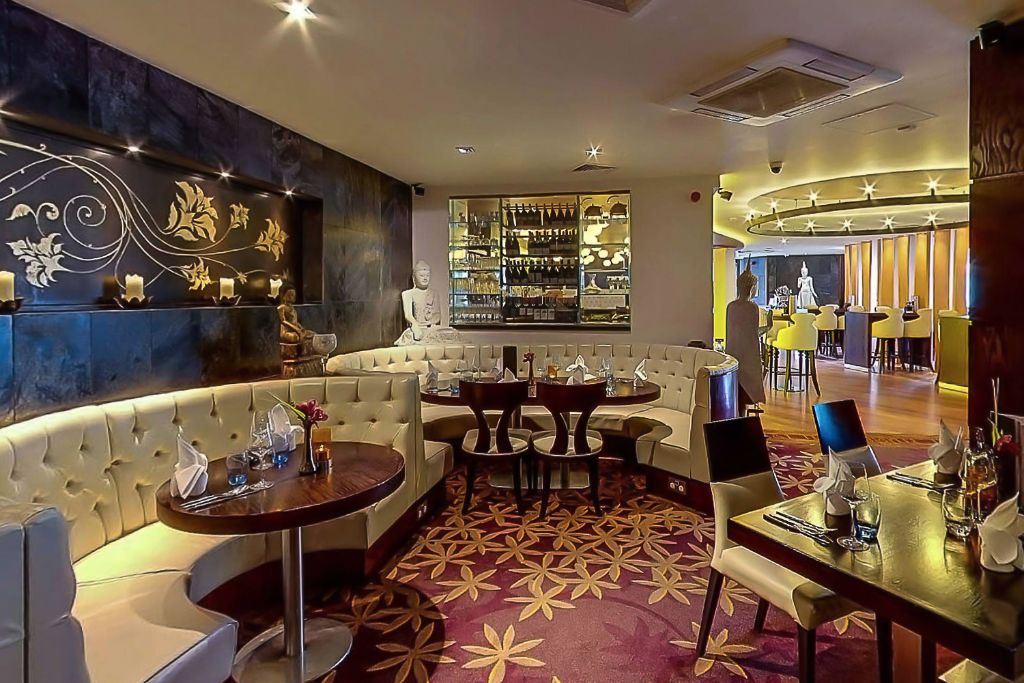 Chaophraya is a Thai restaurant in the centre of Leeds, found tucked around the corner from the train station. It is named after the Chao Phraya River, which is Thailand's main waterway, and the restaurant aims to take its diners on a journey through Thailand's food by tasting the fresh ingredients and flavours from its unique regions.
The restaurant is open and sophisticated, but manages to be warm and unique too. The staff are professional and sleek, but all with a smile. It's the right level of service; attentive, but not at all interfering.
I went along to try out the food on offer, and we began with a selection of the starters. My two favourites were the Tod Mun Pla (fish cakes) and the Tod Mun Khao Pode (deep fried sweetcorn). The fishcakes were unlike any I have ever had. I'm used to the dry, potato-heavy version, but this was just the opposite. Cod and coley are blended with green beans, lime leaves and red curry paste. They are moist, and bursting with vibrant flavours, which are only enhanced by the sweet chilli sauce they're served with.
The real surprise was the deep fried sweetcorn. It's a ball of sweetcorn (it looks a little like an onion bhaji) but the taste is something I've never experienced before. It's spicy with red curry paste, but very sweet too, and almost caramelised. Utterly delicious. If you visit Chaophraya you have to order this dish.
We also tried Satay Gai (Thai style marinated chicken served with peanut sauce), which I enjoyed, but wasn't blown away by, and the Crispy Duck Salad. The salad managed to be both rich and refreshing at the same time, though the duck was perhaps too crispy, as it had turned a little dry and chewy.
Next up came samples of the main courses. Tom Yu Goong is a hot and sour soup with king prawns. It's spicy, getting right to the back of your throat with the heat, but it dissolves quickly enough so that you can taste all the herbs and flavours that are packed in there. The Pad Thai was good, if a little on the sweet side, and the Gaeng Massaman Curry (lamb curry) was rich, and full of spices and surprises (potatoes, chick peas and cashew nuts). Once again though, the vegetarian dish w