I recently became a member of the Royal Horticultural Society, which isn't something I thought I'd ever do. It just made sense to, when visiting Harlow Carr, otherwise it would have been a very expensive day out. (£20 for one visit, or £42.75 for the year.)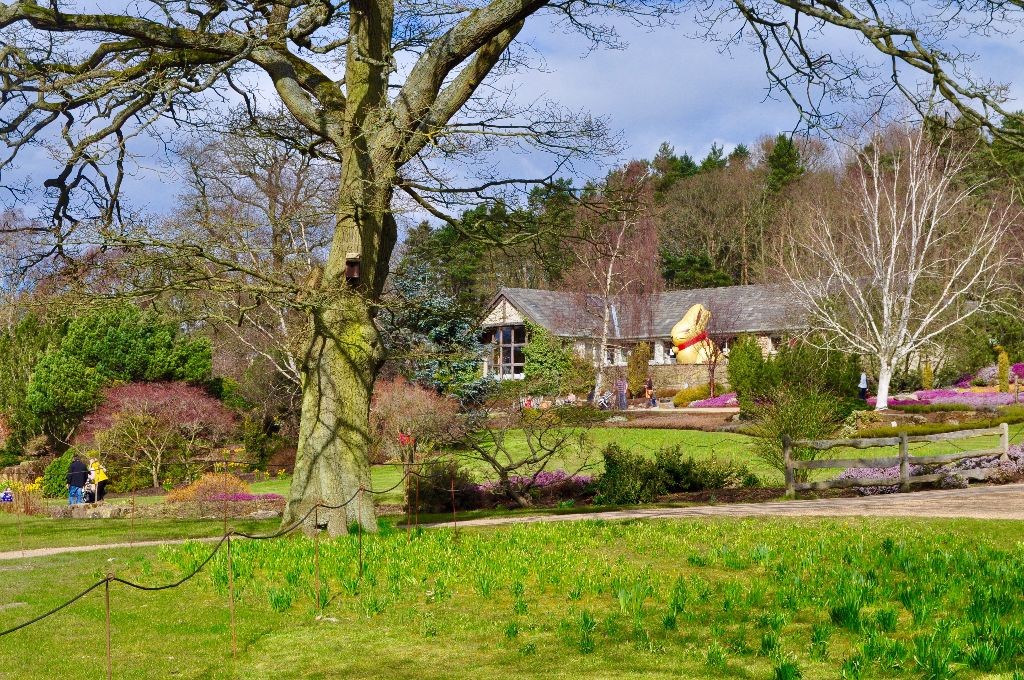 We went along to the Easter event this weekend, which is described like this:
Enjoy a fun-filled family day out this Easter (19 March – 10 April) as you hop through the gardens on the trail of the Lindt Gold Bunny, following clues to lead you to a delicious Lindt treat!
Brilliant! Who doesn't like an Easter hunt with a chocolate treat at the end? Well, it went a little awry for us … On arrival we were given our Gold Bunny hunt leaflet, within which, there is one of those little asterisk stars regarding the treat (which never bodes well); *Please collect from the entrance on Easter Sunday.
ON EASTER SUNDAY. WHICH IS ONE WEEK FROM NOW?!
We assumed that Lindt and Harlow Carr had been misleading and mean spirited in their advertising of the Easter event, promising a treat and not delivering it. However, after speaking to the lovely lady at Harlow Carr a few days later, it became clear that the leaflet (written by Lindt) just wasn't at all well written . Treats are available throughout the Easter event, but at an alternative location on Easter Sunday only. (My advice? Ignore all small print from now on, and treats will be yours!)
(Erm, actually, maybe that shouldn't be a rule for life…)
Anyhow. Despite the lack of treats for Emilia, we had a brilliant time at Harlow Carr. I'd always assumed that the gardens would be overly formal and without character, but this isn't the case at all.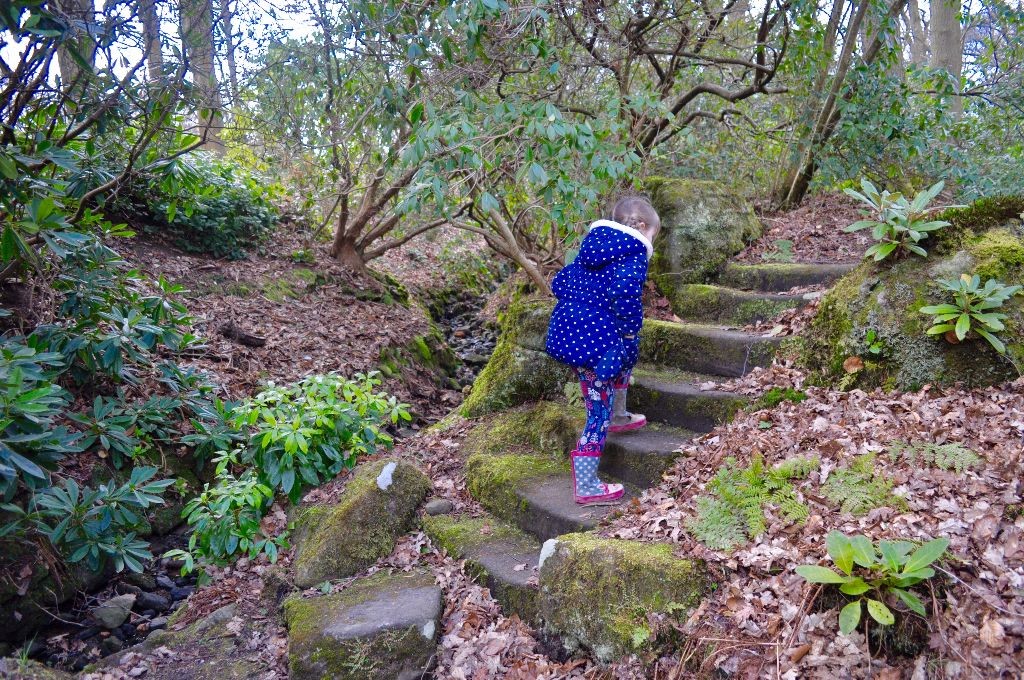 There's woodlands to roam around, and adventure playgrounds to climb on like monkeys. There are nooks and crannies all over the place … fairy doors, and secret steps …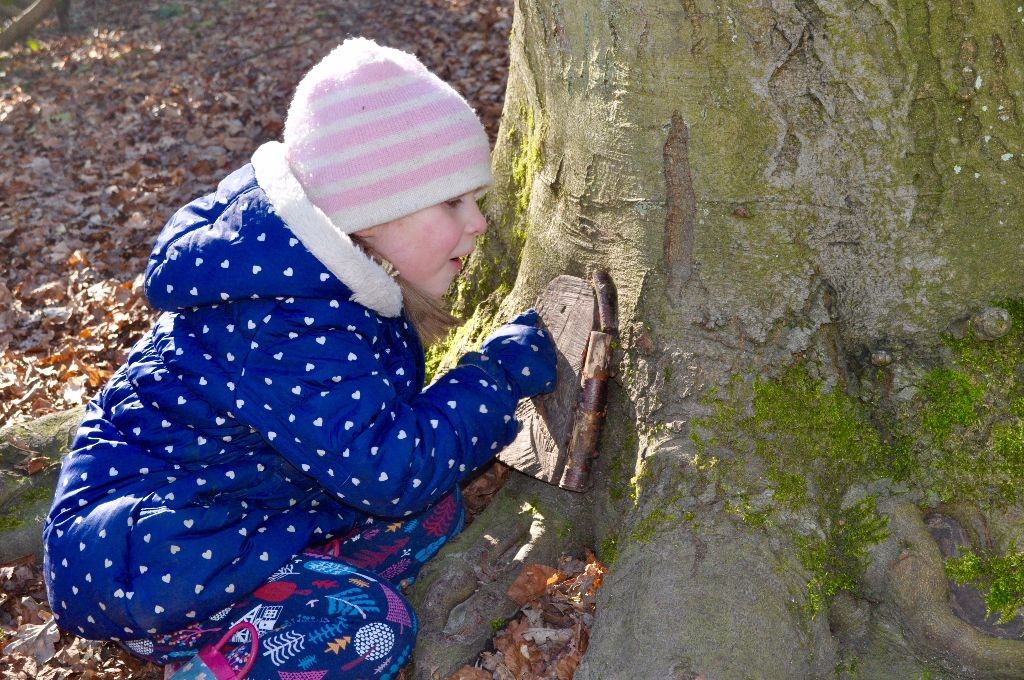 Emilia ran and ran, and hid, and climbed and explored. It was great!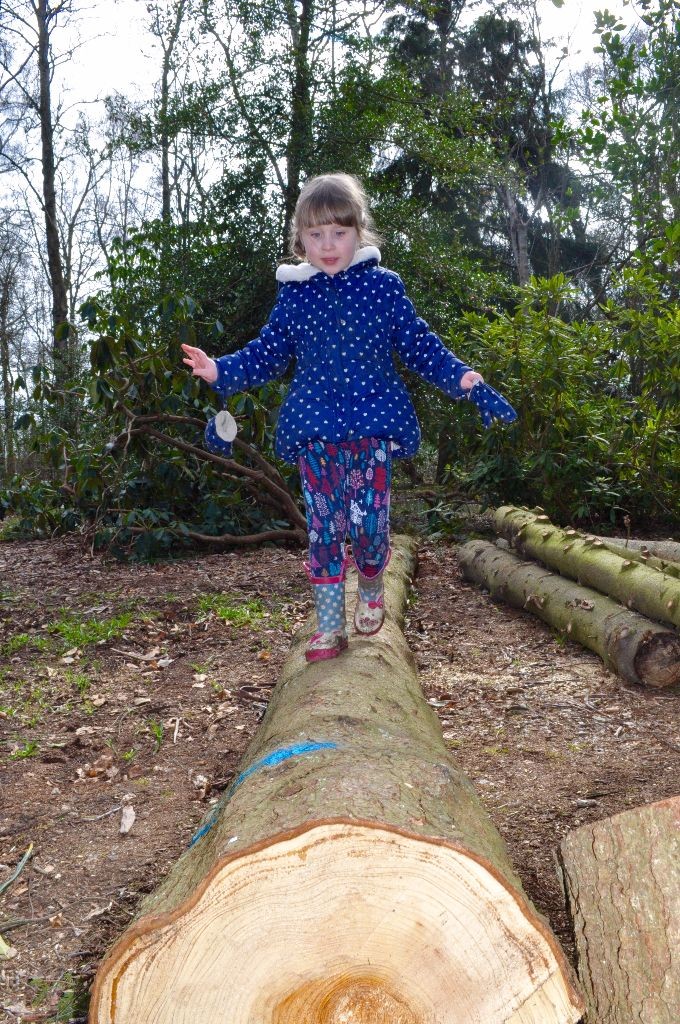 Throughout Easter, Harlow Carr is overlooked by a GIANT, and somewhat imposing Lindt Gold Bunny (who is channelling the message EAT ME, EAT ME). We hunted about and found smaller Lindt bunnies all over the place (though it's harder than you'd think), much to Emilia's delight.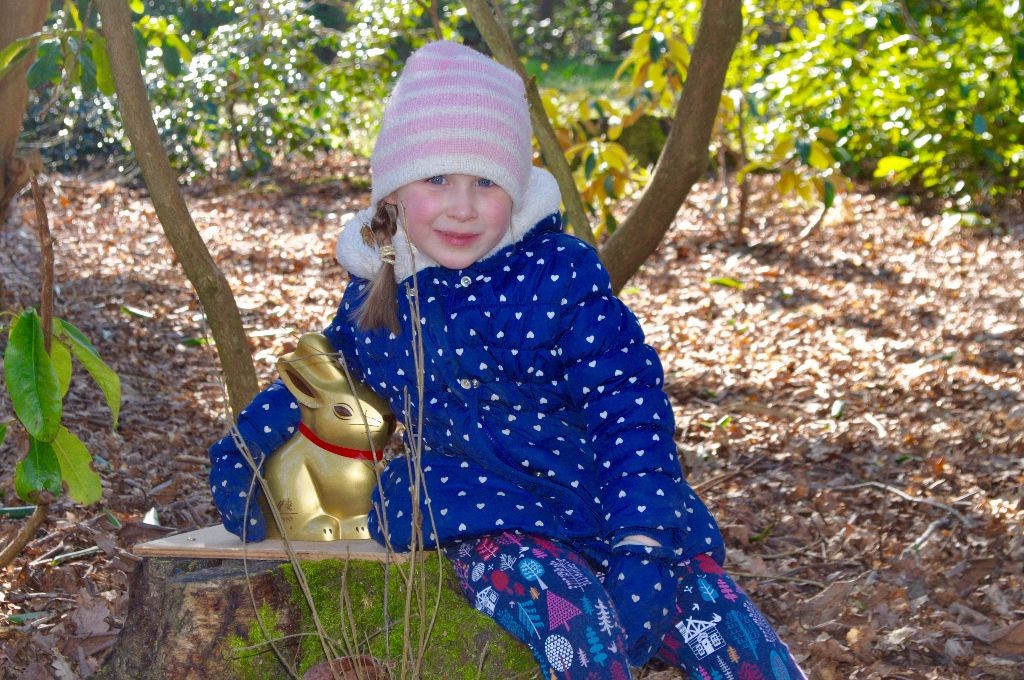 Do go along to Harlow Carr. It's a great place and the Easter event is lots of fun. Just beware of the tricks of the Easter Bunny. And don't be intimidated by his size.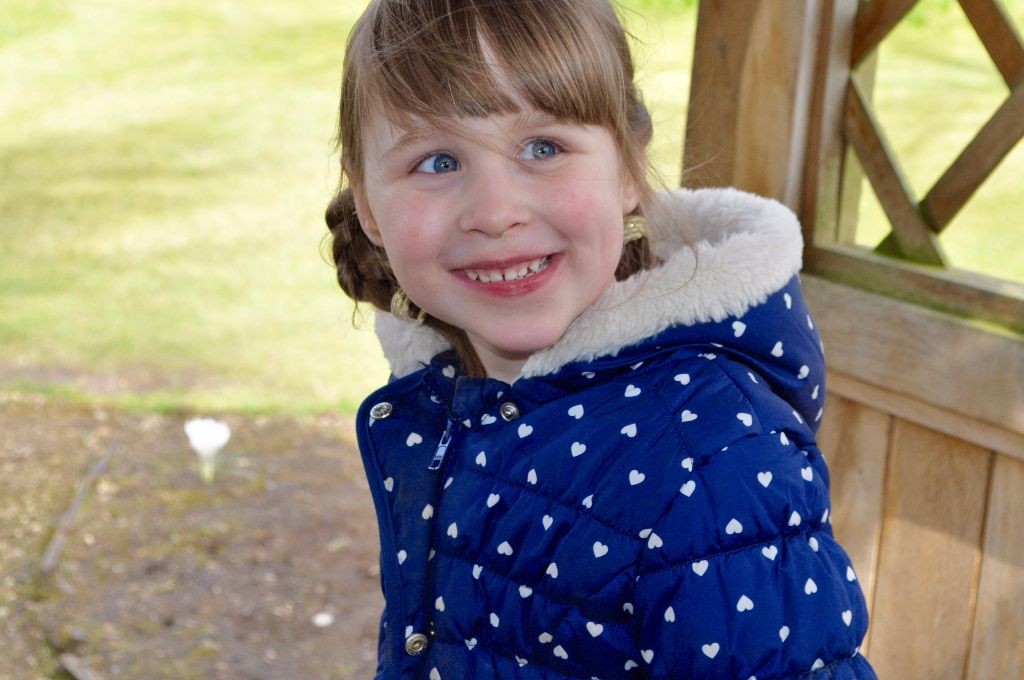 Comments
comments