Gigs are a rare treat for me nowadays, as it's hard to get out when there are two little people to look after. It frustrates me that kids' activities and grown up activities are so widely set apart in the UK. Imagine if there was was a gig that kids were allowed to go to? IMAGINE.
Well, actually, now you don't have to. On Sunday 3rd April 2016, Fran Wyburn and the Indigos are launching their 'Postcards' EP at The Adelphi. Fran is super talented, and beautiful (both inside and out), and the music is acoustic, and full of harmonies and loveliness. The event is running throughout the afternoon and kids are not only allowed, but they're actually encouraged to attend.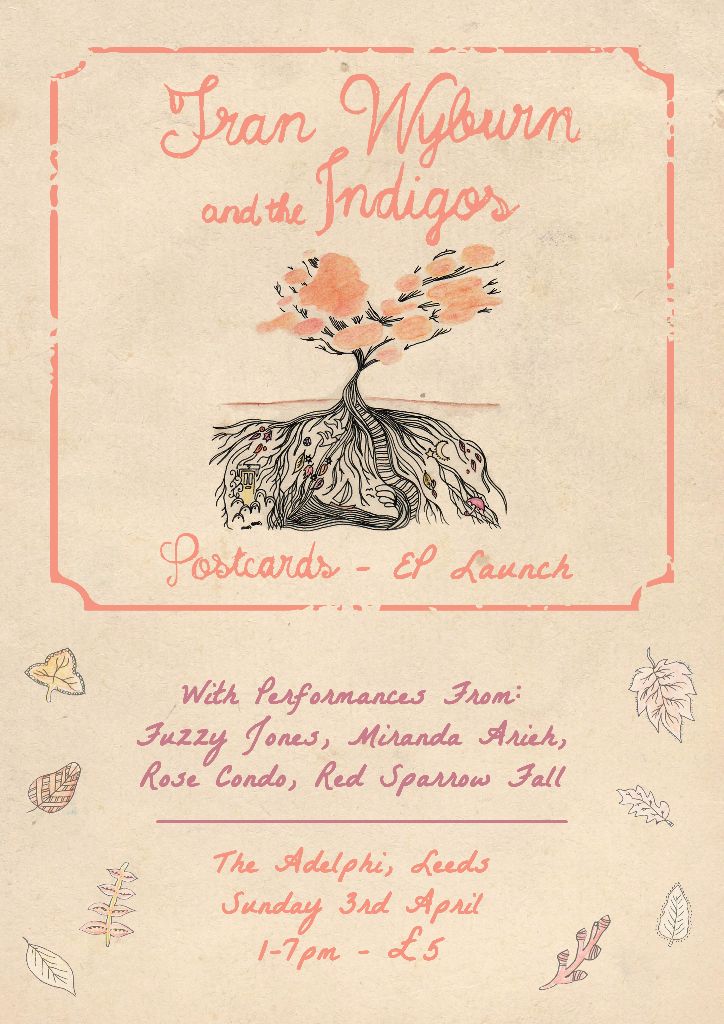 Here's what's planned:
A Sunday Afternoon Festival of loads of interactive fun and performances for all ages to celebrate the launch of our second EP! With everything Sunday afternoon'y you'd expect….
– Silent Movies and live jamming!
– Singing and Prancing
– board games
– Poetry
– Kids activities
– 'Free for all stage'- Play a tune, perform a poem, juggle!!!
– Tea and Cakes
– Bunting

With special guest performances from
– Songwriter- Fuzzy Jones
– Songwriter- Miranda Arieh
– Poetry – Rose Condo
– Folk band- Red Sparrow Fall 
I love this idea. It's sounds amazing, and it's so refreshing to have an event that celebrates music with an audience of people, both big and small.
Do come along if you can. If you love music and have kids, it's a great opportunity to bring the two together.
Go to the Facebook event page to find out more.
Comments
comments