I was invited along to a wine tasting event at Veeno last week, and there was no way I was saying no to a wine tasting (who would?). I love wine, and I know a little bit about it – I like white wine, and I like red wine!
Seriously though, I do know the varieties / styles that I like, but I'm definitely no Jilly Goolden (more's the pity) so I was excited about the possibility of learning a little more about tasting wine, rather than just drinking wine (which I'm already a pro at).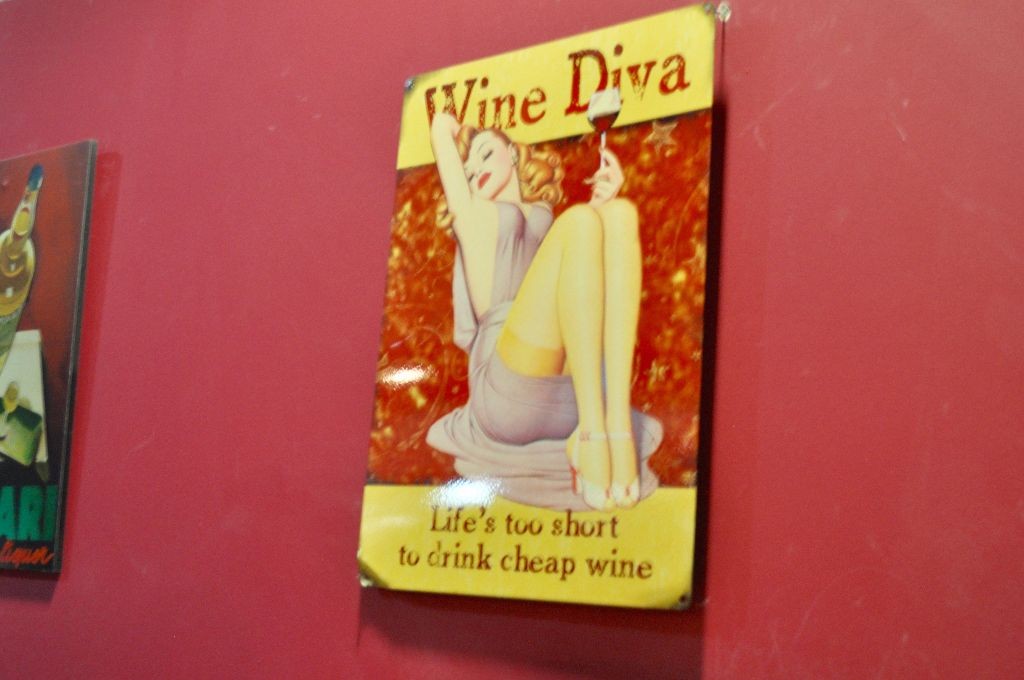 Veeno is an Italian wine cafe that serves wine directly sourced from it's very own vineyard, Caruso & Minini, in Sicily. The idea is to relax, to nibble snacks (spuntini), and sup on delicious wines… This is a fine idea indeed.
We were taking part in the Classic Wine Tasting – two white wines, and three reds, all paired with spuntini, all finished off with a sweet wine served up with tiramisu. It's great value, costing just £19.90pp for all of this.
The first white wine (House White Dry) was far too delicate and too drinkable for the likes of me. It's the type of drink you could easily glug, which is a dangerous way to go with wine! The second was much more to my taste, and it's named The Fruity One. It had a lot more to it – it was vibrant, lively, and not too sweet.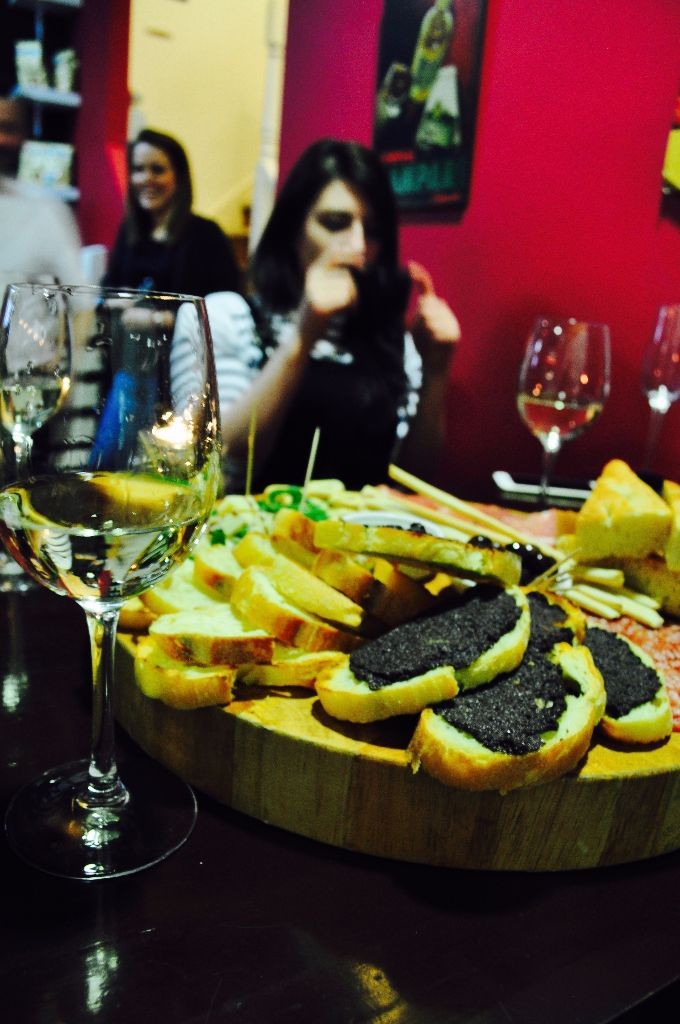 The reds were all tasty, and seemed to get heavier as we went through them. The second red, known as The Classic, hit the right notes for me; fruity, rounded, and not too heavy.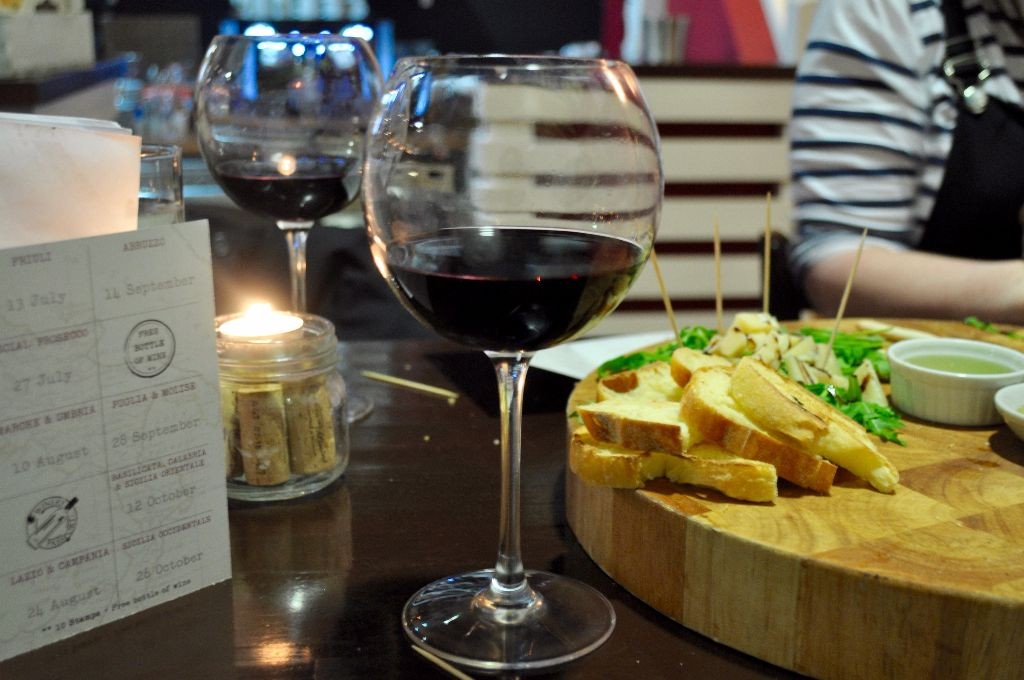 The food was great – the olive tapenade on bread was utterly delicious and the prosciutto crudo was perfectly soft, and salty. The only disappointment was the salami, which had dried out under the lights and gone a bit hard and chewy etc.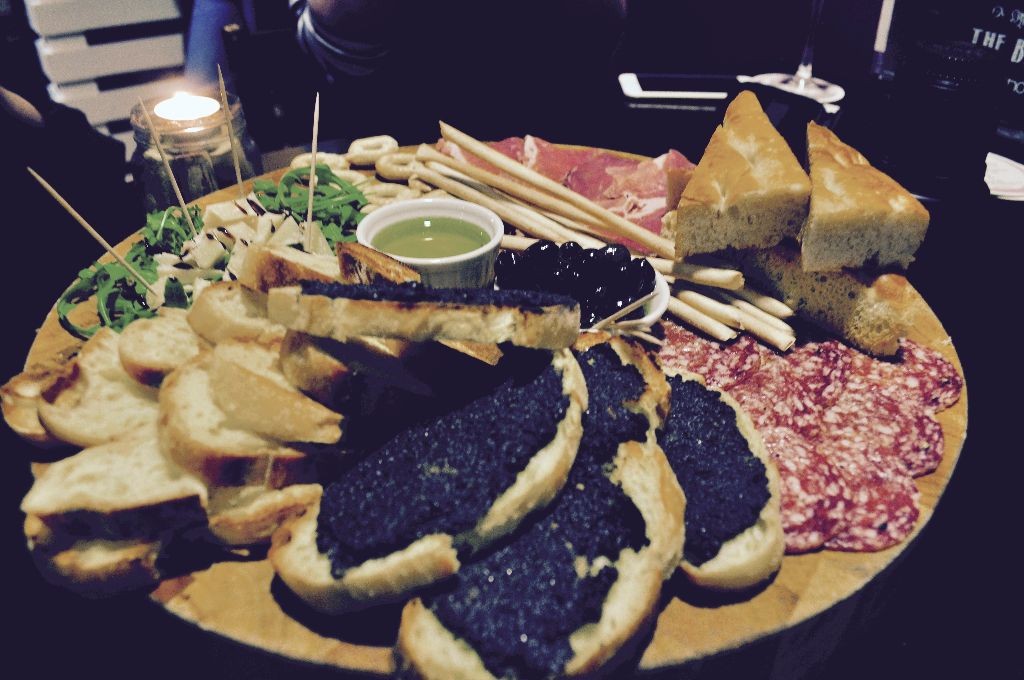 Our last dish was a homemade tiramisu – one of my ultimate favourites. This one was tasty, and very edible, if a little dry. The sweet marsala that it came with had a slightly sharp edge when tasting it, but then a lovely rounded finish.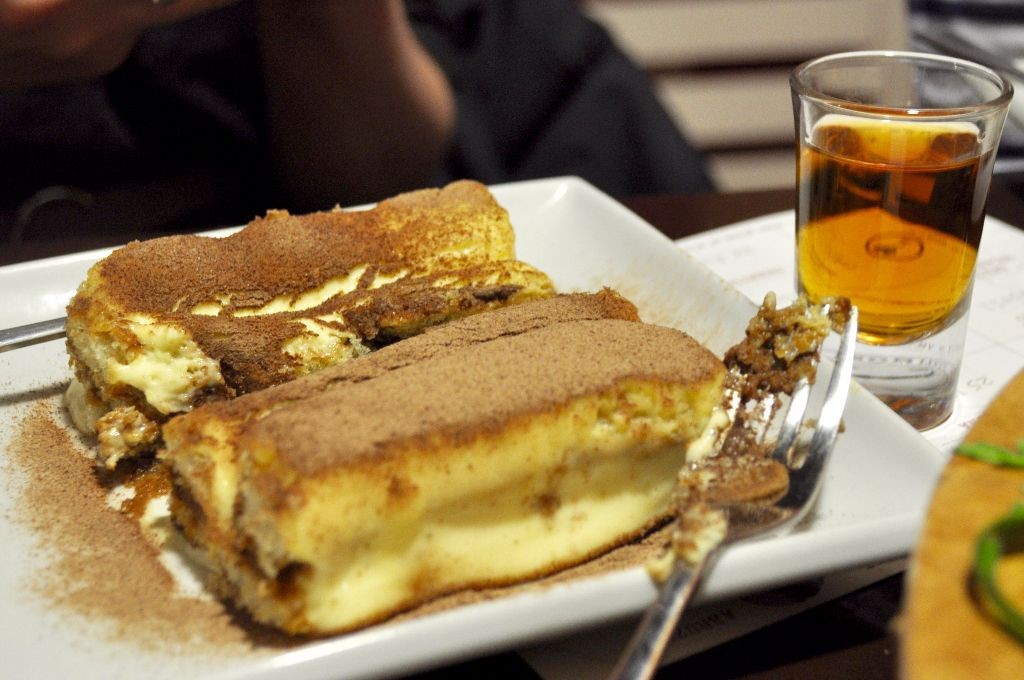 I had a great night at Veeno. It was relaxed and fun, and there was some great food and drink. I'd say it was a wine tasting where I tasted a lot of wines…(!) but I haven't necessarily come away with much more knowledge than I went in with (possibly my own fault for talking too much). However, that being said, I think the point at Veeno is to simply enjoy a variety of wines and spuntini, rather than get too serious about them, and I'm all for that.
Comments
comments