A brand new street food concept has landed in Leeds, and it's all Italian. Wolf Street Food opened recently, providing fresh, quality Italian food, for busy people on-the-go.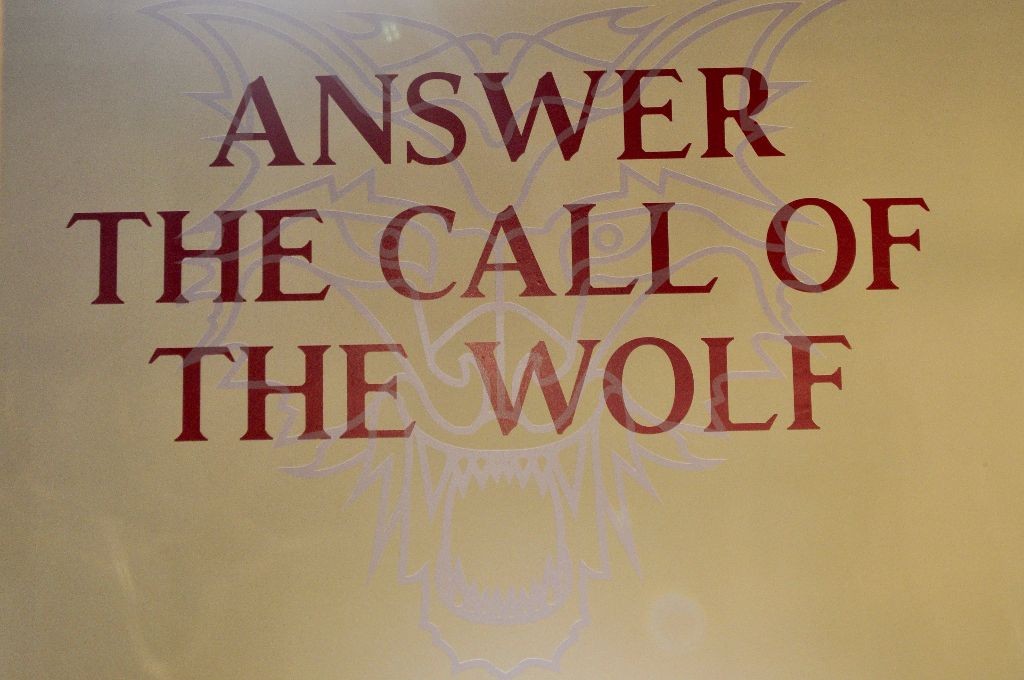 The name of the venture can be traced to the legend of Romulus and Remus (twin boys raised by a wolf, with Romulus being credited with the founding of Rome) and the fact that Italy's national animal is The Wolf. (Also, I was as hungry as a wolf when I arrived, but I think that had little to do with it…)
Strangely, Italian street food seems tricky to find in the UK. There are Italian restaurants galore, but Italian food on-the-go is a different ask. Sure, you can order a pizza to take-away, but it's never a quick affair, and it's a far cry from grabbing a slice from a cafe front as you're passing, like the Italians do (they do stop to pay too…).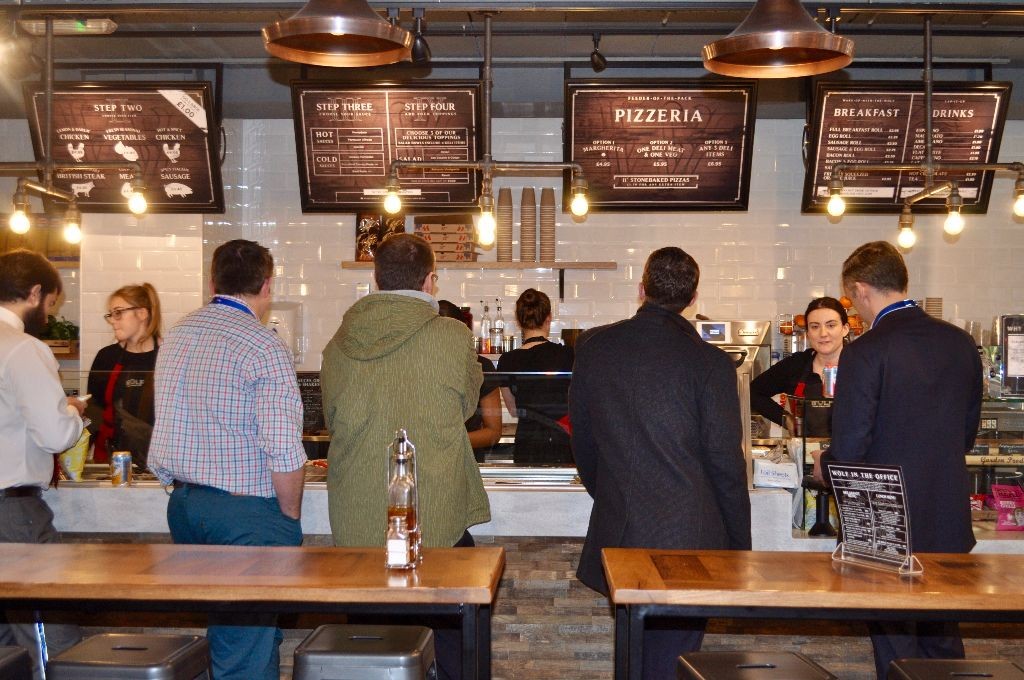 Wolf Street Food addresses all this, and manages to serve up Italian food quickly for busy folk at lunchtime. It's quite a simple set up that is slickly used, and hides how much effort goes into the planning and preparation behind the service.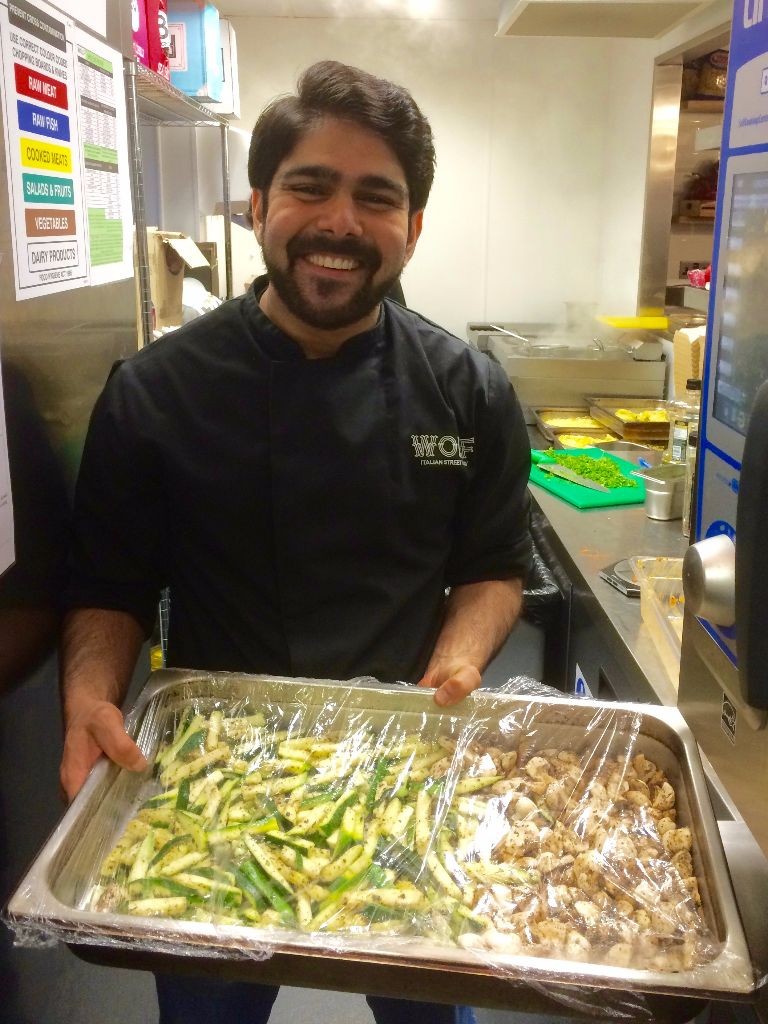 I met Ash, who manages Wolf Street Food in Leeds, and he's one of the most jolly, enthusiastic people, who clearly loves what he does. He showed us around the kitchen and prep area, explaining how they prepare, marinate and cook all of their fresh ingredients each day. Not only the meat, but the veg too. You can taste all of this effort. Everything is fresh, but also packed full of flavour. The many herbs running through the fresh, quality ingredients, make it all taste truly Italian.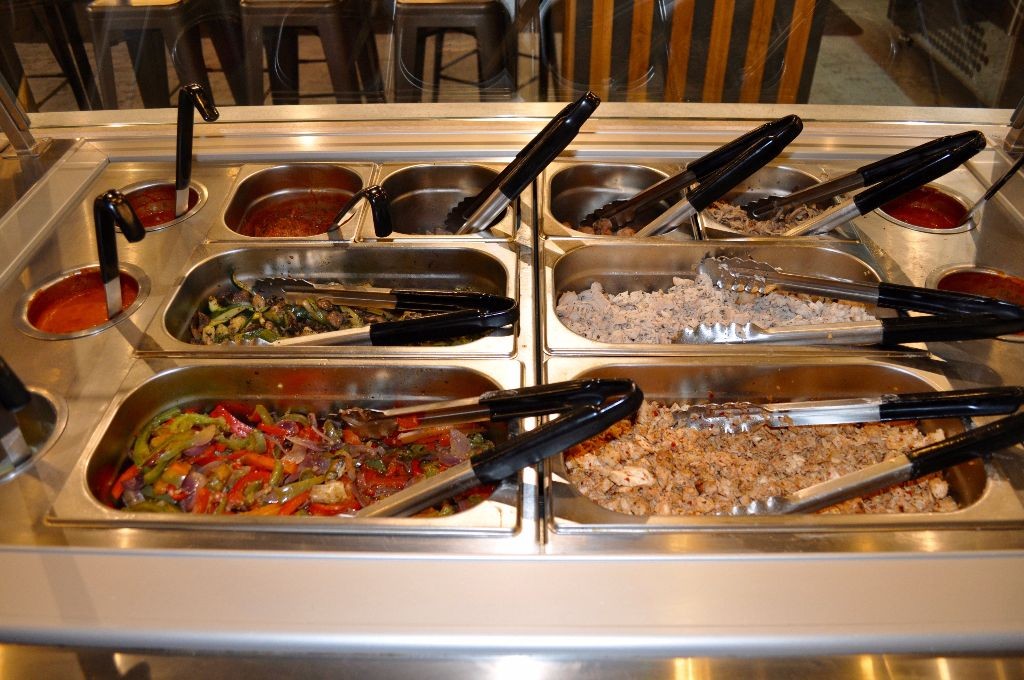 The set up is great. You choose your base (piada, pasta, focaccia, or pizza), which is then lined with spaghettini (more on this in a minute) then meat, veg, a sauce, and finally, a couple of salad items. The sauces are brilliant. I had the diavolo sauce, which was spicy with chilli, but also fresh with tomato. I loved it. I tried it with steak, which was perfectly cooked, as well as the spicy chicken, which was definitely SPICY, but in a way that wasn't overwhelming.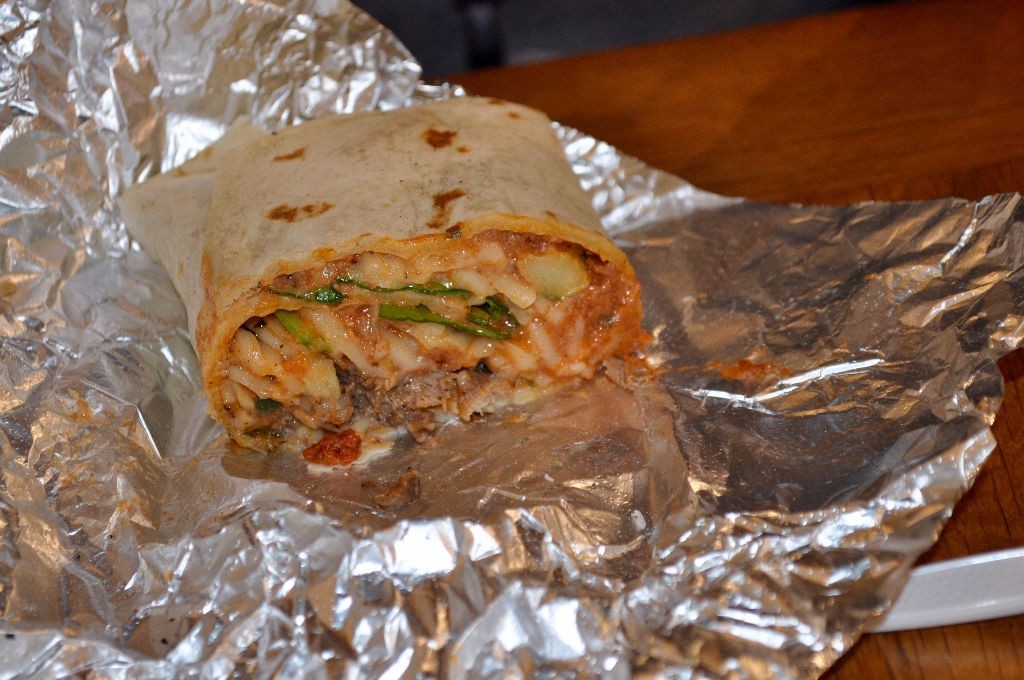 The spaghettini that you get in your piada is a little surprising. Before visiting, I was completely unconvinced by this idea. Surely you order a wrap OR you order pasta?? Weirdly though, it completely works. The spaghettini is just there as a base to everything else, and the piada is completely unobtrusive, serving mainly to hold it all together.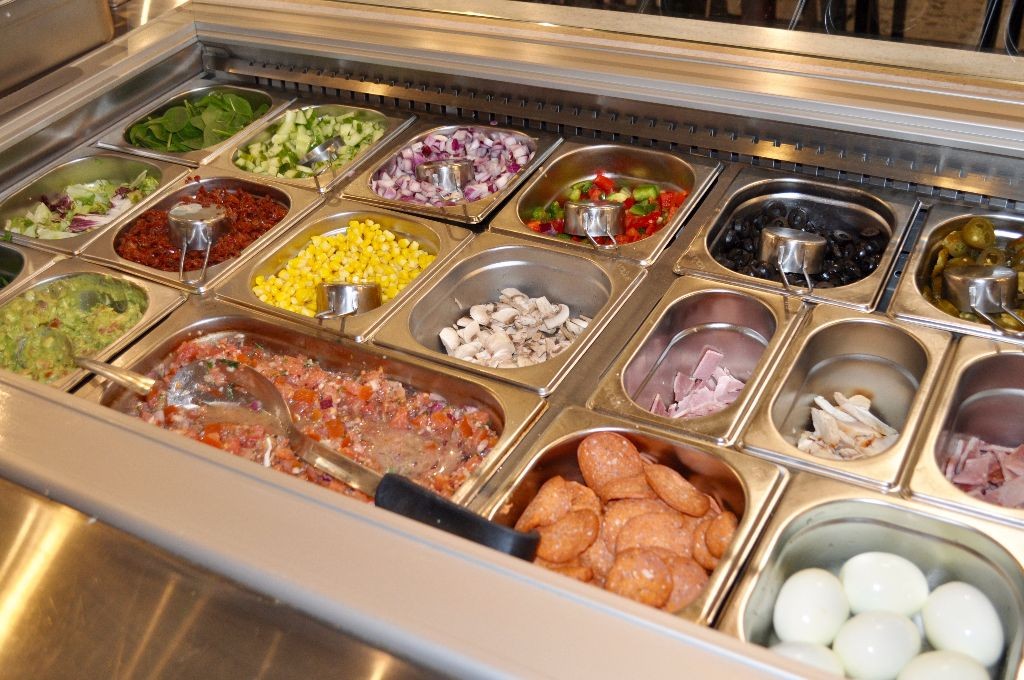 I saw some pizzas being served up too, and they looked delicious. The most impressive thing is that they are prepared in front of your eyes, and then cooked in just ONE minute. Perfect for a busy lunchtime. Alternatively, you can order a bowl of pasta to eat in or take out. I've always thought that pasta should be available as quick takeaway food, and now it finally is, and it's available in Leeds!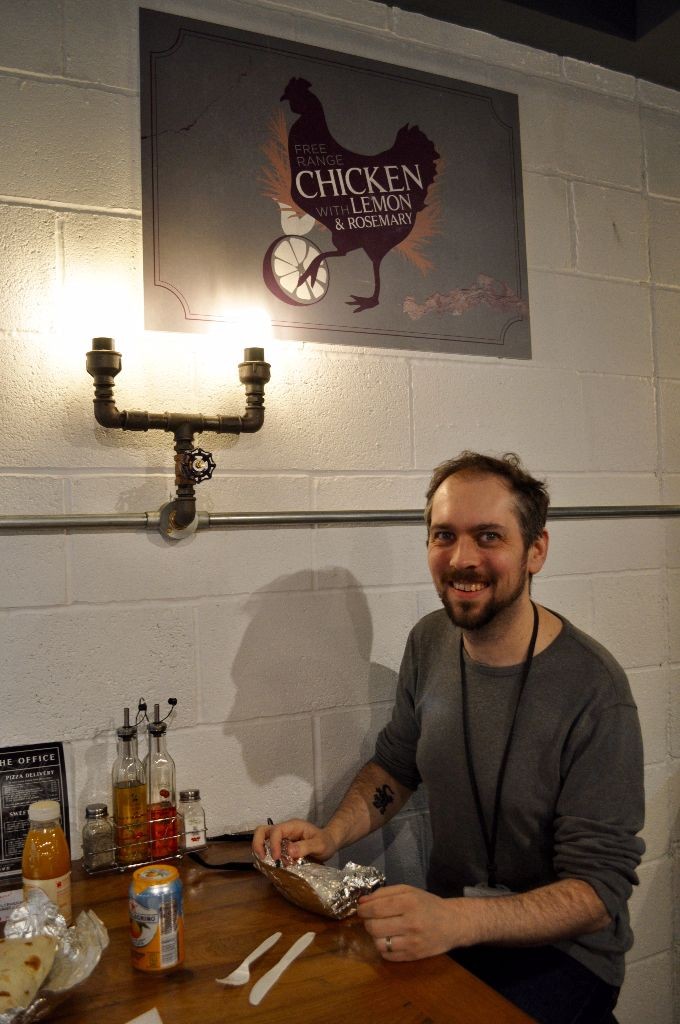 The quality of ingredients at Wolf Street Food cannot be underestimated. A local baker delivers the bread each morning. The meat is delivered every two days, before being marinated and then cooked the same day that it is used. Also, the chicken is FREE RANGE chicken, which is so rare to find when eating out.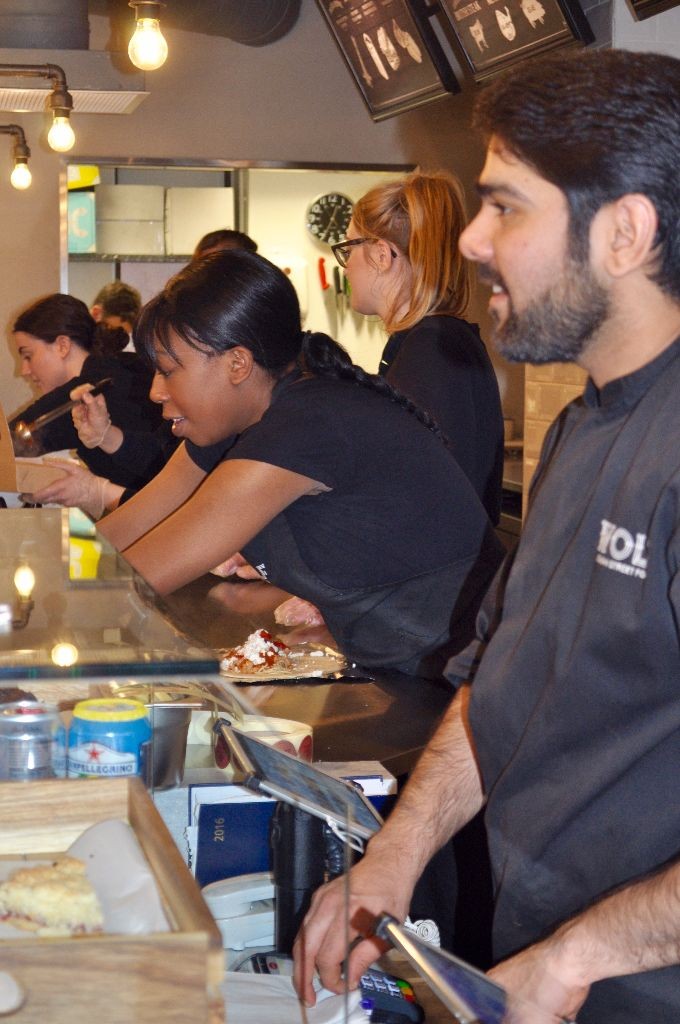 Everyone working in Wolf Street Food was happy to be there. The place was full of smiles and the staff worked together like a well oiled machine, but more than that, they cared about what they were serving.
If you're in Leeds city centre, give yourself an Italian treat by heading to Wolf Street Food. It's delicious, affordable, and ready in minutes.
Comments
comments