The next product up for review for The BBC Good Food Show is Yorkshire Rapeseed Oil.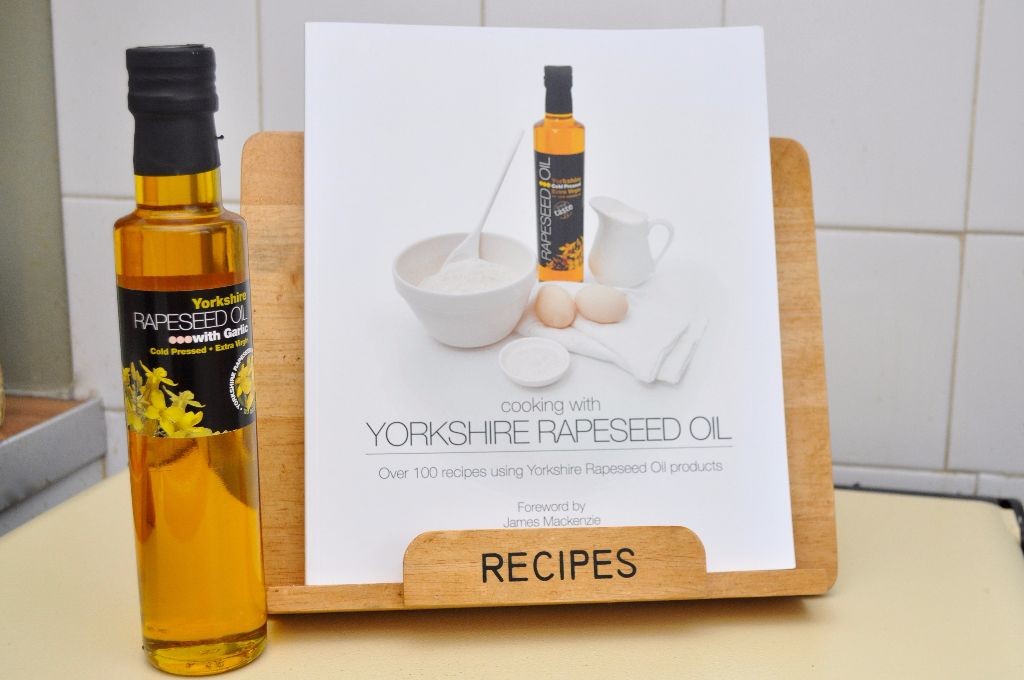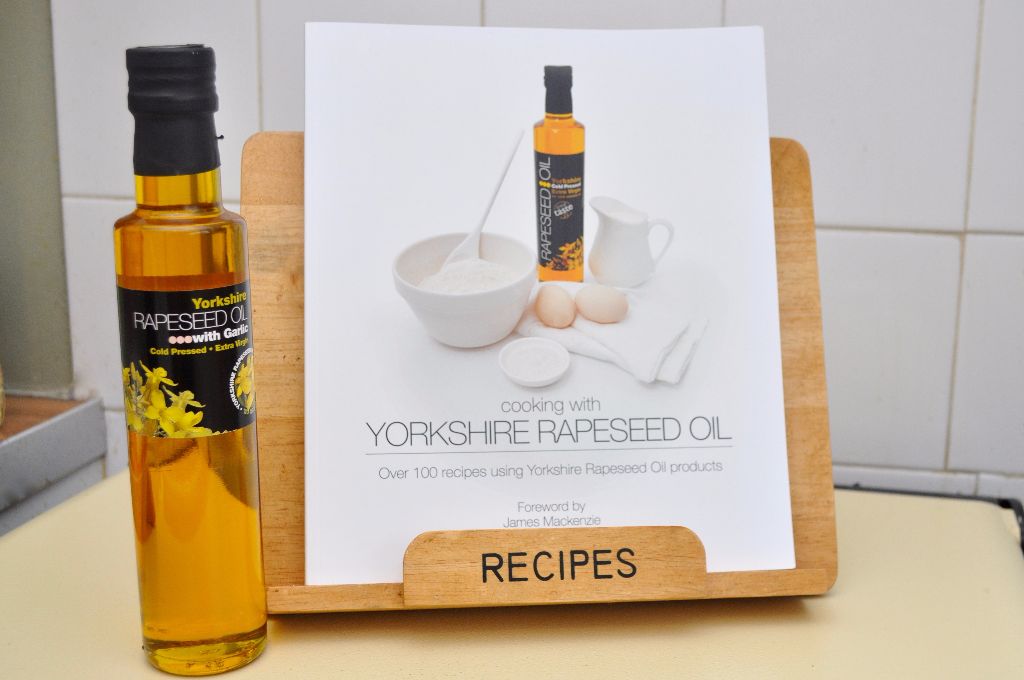 Yorkshire Rapeseed Oil is a natural product of high quality. You can it's natural because it's cold pressed (if oil isn't cold pressed, chemicals are used to extract the oil from the seed). I sound knowledgeable don't I?! Well, along with the oil I was sent a Yorkshire Rapeseed Oil cookbook, which explains all these things… It's a comparatively healthy oil too, containing half the saturated fat, and 11 times the Omega 3, of olive oil. Blimey.
Chefs like it because it has a high burn point, which means that it's without the impurities that would make it smoke and break down, leading to burnt, acrid tasting food. I like it because it tastes great, and it's a locally produced oil. A Yorkshire oil. Not only that, but I was sent a sample of the Yorkshire Rapeseed Oil WITH GARLIC. I can't tell you how happy this made me. I incorporate garlic into nearly everything I eat, where possible, and this oil has given me even more opportunities to eat even MORE garlic. Hurrah.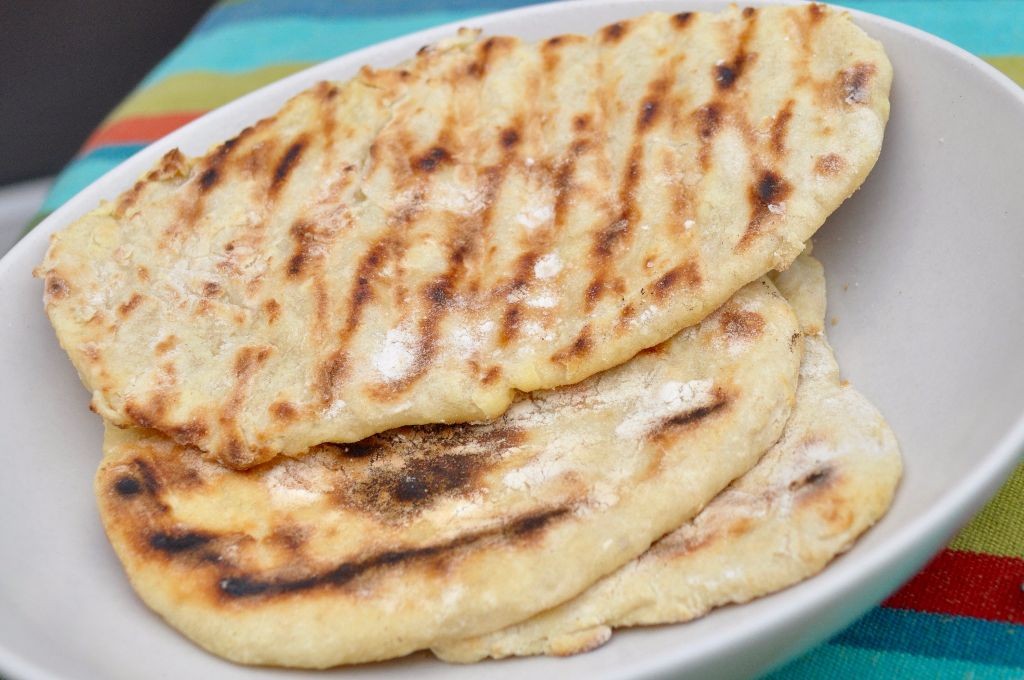 The recipe book is full of ideas of how to use Yorkshire Rapeseed Oil in your food and cooking. There's sweet recipes, savoury recipes, guest recipes (including The Chilli Jam Man – I'm a BIG fan of his), and specific recipes for using their deli oils etc.
I made flatbreads and ate them with lamb tagine and cous cous. The recipe didn't suggest using garlic oil, but I swapped it out for the standard oil anyway (yes, I know, I live dangerously).
It worked really well. The garlic flavour is satisfyingly distinct and strong, but rounded and warm, and it carried well throughout the flatbreads.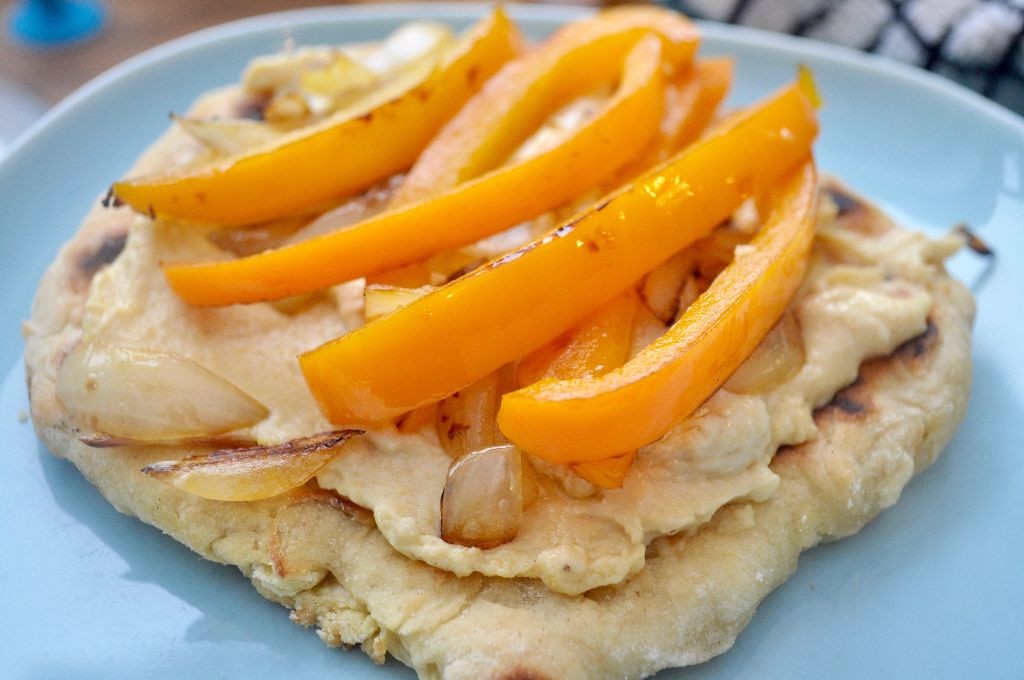 I toasted the leftover garlic flatbreads the next day, and had them with houmous (yep, more garlic), and fried peppers and onions, alongside a large mug of tea. YUM.
Yorkshire Rapeseed Garlic Oil is really versatile, and using it is a great way to add a hit of garlic to many dishes. It would work well in a tomato salad, or with roasted peppers etc. That, with a baguette and some deli meats, would make for a delicious lunch.
Yorkshire Rapeseed Oil will be exhibiting at The BBC Good Food Show Spring on Stand Q60.
Use the code BL20 to get 20% off tickets to The BBC Good Food Show Spring!*
*20% off Adult/Over 65s tickets only. Not valid on VIP or with any other offer. Ends 10/04/16. Standard Supertheatre seat included with Super tickets, subject to availability, Gold seat upgrade £3. Offer valid on Value tickets where available. Details correct at time of print. £1.50 fulfilment fee per advance order. Good Food® Good Food Logo © BBC Worldwide. Organised and presented by River Street Events.
Comments
comments