Iberica is a new Spanish restaurant in Leeds, and it's a truly special place to visit. Ascending the stone steps, you enter the foyer with it's glittering chandeliers, before stepping into a truly beautiful dining hall. It's like stepping into a decadent bygone era, almost like the 1920s. It's glamorous, but there are details that make it also granny chic (and I mean that in the nicest of ways) such as the enormous lampshades above each of the booth tables. It's truly stunning; the owners clearly care a lot about the venue they've created.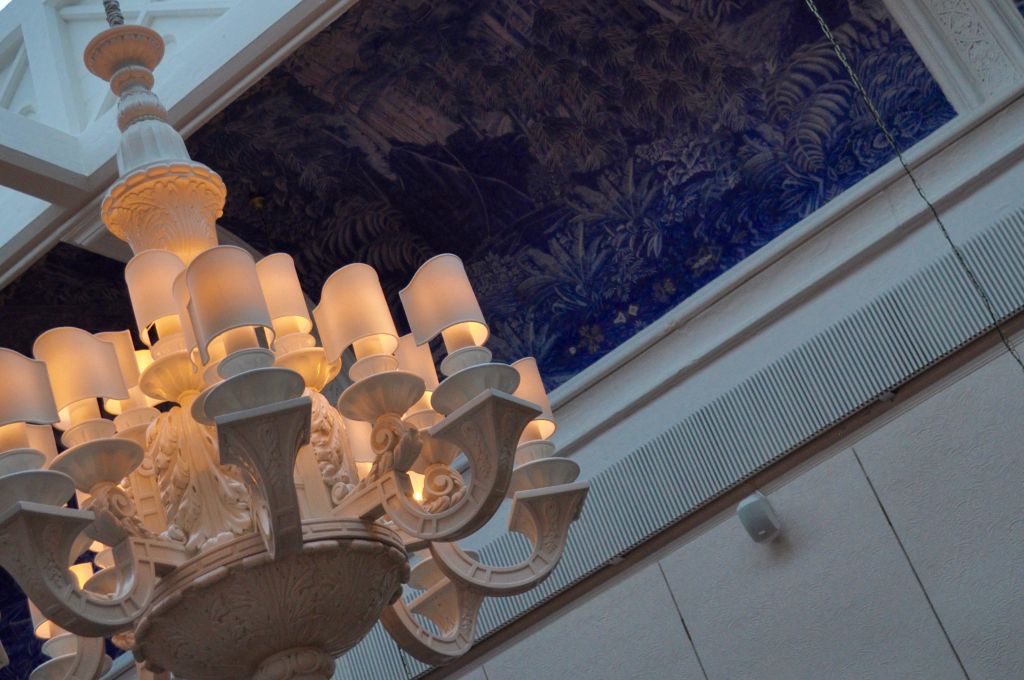 I couldn't quite capture the whole room as it was packed with people dining, and with waiting staff milling back and forth, so this following picture is from Iberica's website: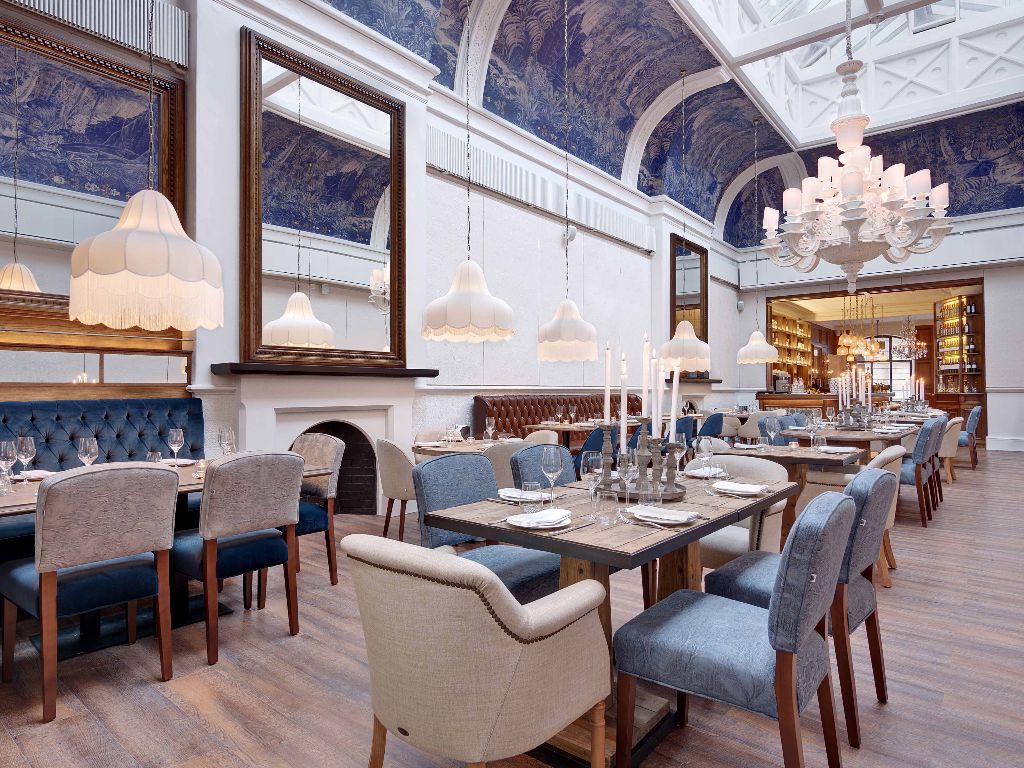 The bar area is sublime too. It's cosy, and warm, but stylish too, in a classic way. I'd like to sit in one of their armchairs on an evening to natter and drink whisky awhile…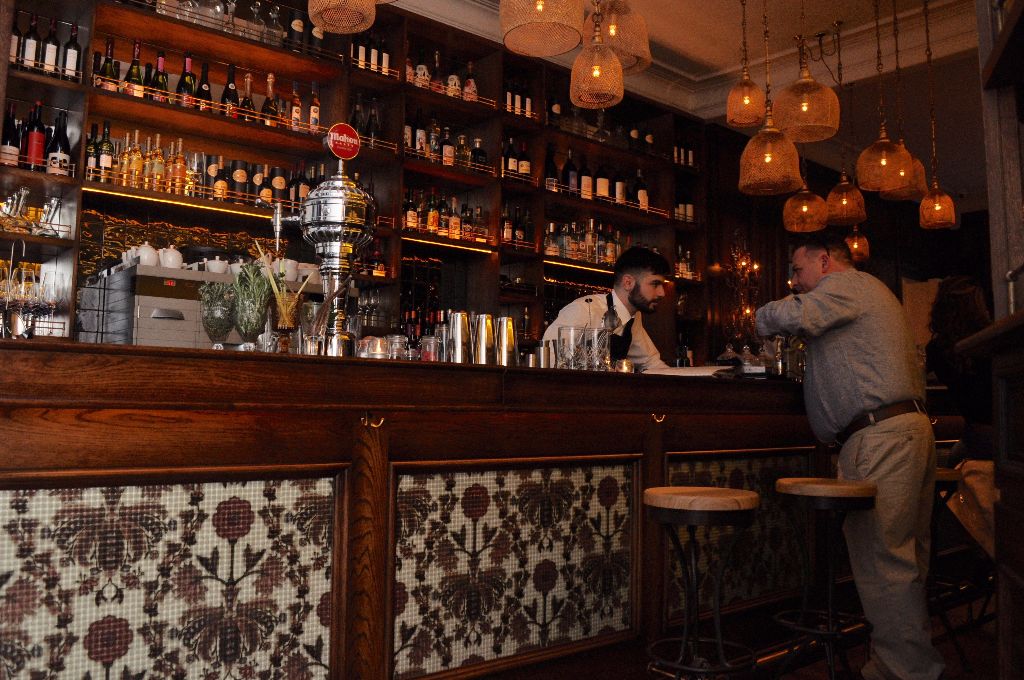 The staff are attentive in that incredibly professional way; they know exactly what you need, when you need it, without being at all intrusive. Our waiter helped us choose from the menu, and we started with a platter of meats and cheeses that have come from Iberica's very own deli, found below stairs.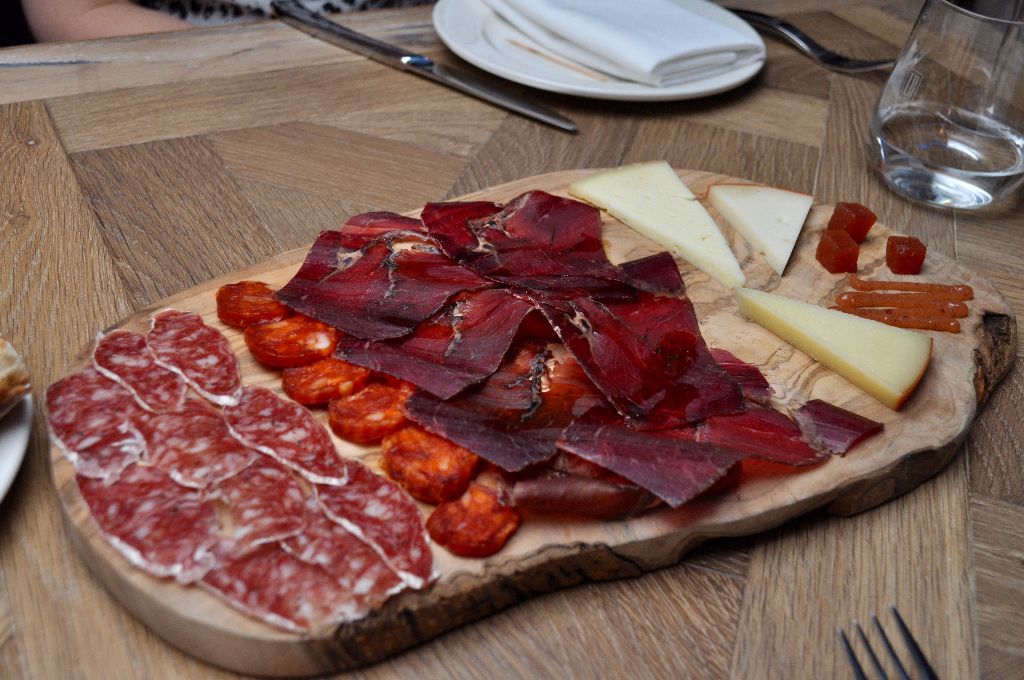 Next up, my friends and I devoured plate after plate of delicious tapas dishes, and we also shared a couple of the mains dishes, for good measure. There was so much food that I can't mention it all, but our highlights include the following:
We ordered the calamari as it's a firm favourite of many of us, and it's very hard for busy restaurants to get right, so it was a bit of a test. BUT, Iberica got it spot on – it was perfect.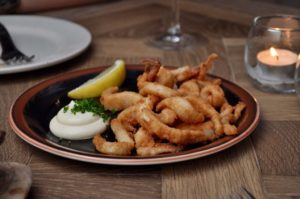 The asparagus toast was Lorna's firm favourite, and deservedly so. It comes with manchego cheese, onion confit and truffle oil. A beautiful dish.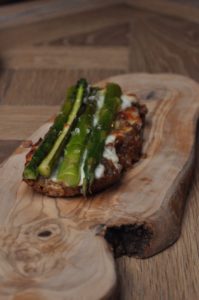 My friend Liz and I haven't ever seen razor clams on a menu outside of Spain, so we made the most of these delicious beauties.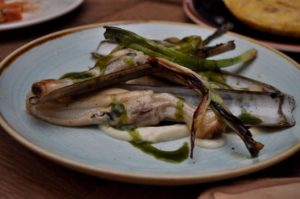 The hake dish looks simple, and the menu description doesn't give much away, but it's stunning. The fish was perfectly cooked, and the sauce matched it well, without taking over in flavour. If you're thinking of ordering it, DO.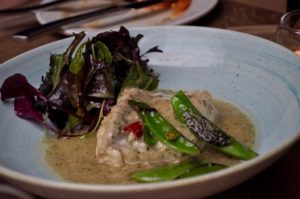 Liz finished her meal with the gently spiced Spanish rice pudding, and loved every mouthful of it.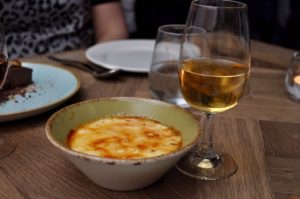 Jen opted for the textures of chocolate. If you're a chocolate lover, this one's for you. Very rich, and very indulgent.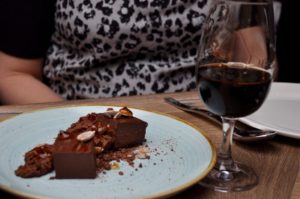 After our completely delicious dinner, we were invited downstairs to the deli and wine bar. This area has an entirely different feel to it. It's much more rustic and homely, and it has a magnificent deli store within the old lift.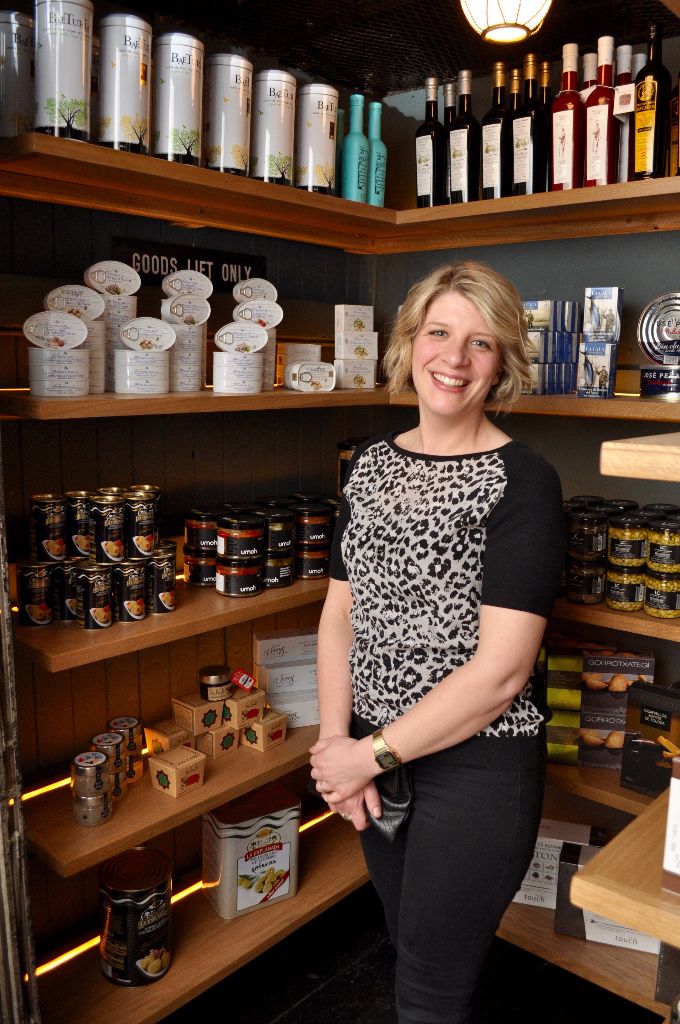 The Master Carver (there's a Master Carver!) brought us a plate of meats, and also some cheese, to sample alongside glasses of sherry. If you're in any doubt about what to order, ask the staff. They're so knowledgable about the food and drink they serve, and they can match your preferences perfectly.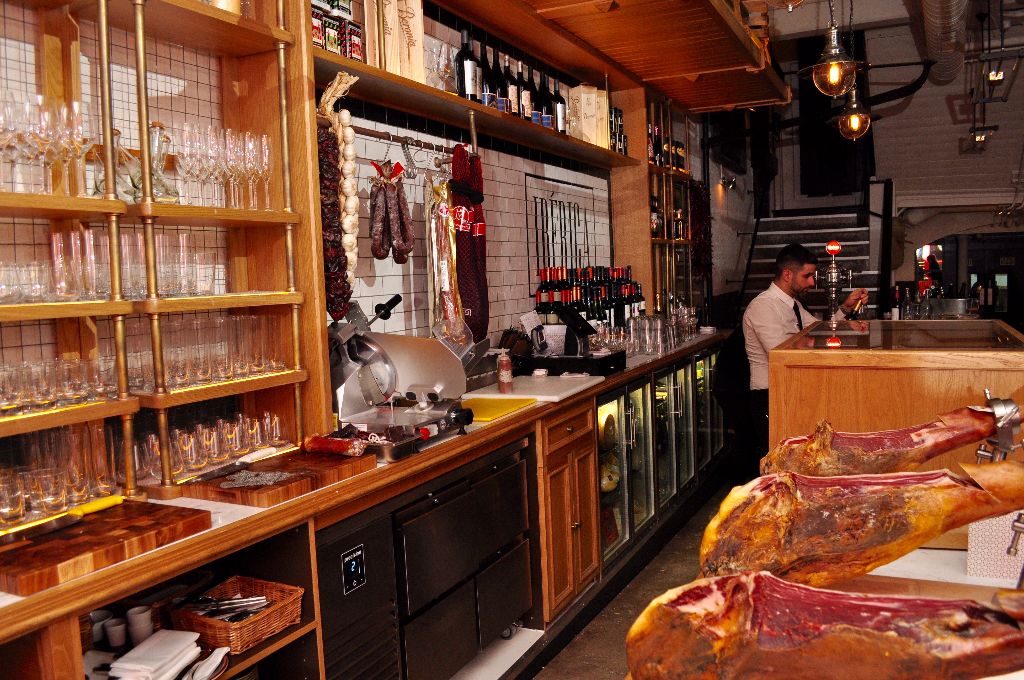 We had an amazing evening at Iberica. Fantastic company was equally matched with amazing food and wine from the generous and charming people at Iberica. The building and decor are completely stunning. It's very sophisticated, but also has a happy charm about it; there are certainly no stiff upper lips.
I haven't even mentioned the toilets, and they are a reason to visit all on their own. I shall leave that as a little surprise for you…
Iberica is a must for all the food and drink lovers of Leeds. Go! Go, and enjoy.
Comments
comments