Ever since Emilia could walk, she's trotted along the wall on Station Road in Horsforth, nearly every day. This wall-walking is a big part of her 4.5yrs on planet Earth; a big part of her entire world. Once she'd mastered walking it, she was learning to count, so she would practice counting the paving slabs across the top of the wall as she stomped over them. Now she reads the the fish and chip shop sign that is often placed on it, and points out the letters. People have often stopped to say how they remember helping their children walk to walk across this wall more than 30 years ago, so it has a long standing tradition.
On Monday, we discovered that the sacred wall had been crashed into, and Emilia was really upset. I understand that in the grand schemes of things it's not the most awful thing to ever happen, but to a 4yr old whose daily rituals form their world, it is pretty big. Besides that, it was looking quite dangerous.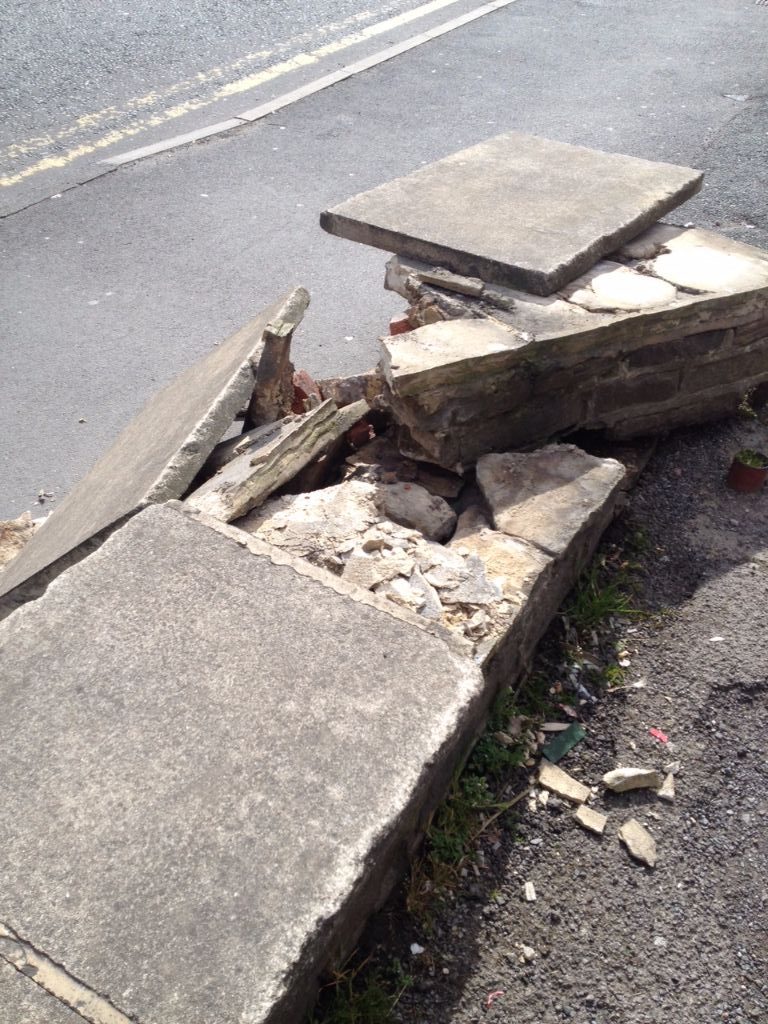 I mentioned it on a local Facebook group that we're part of, Horsforth Community Group (which has over 7000 members). Now this group has it's ups and downs. There are the snippy types who love to argue over nothing (but aren't there always) and there's far too much discussion over takeaways, but there's also people who ask genuine questions, or make requests for help, and it is given, gladly.
Clare Smith (one of the organisers of Horsforth Walk of Art) was more proactive than me and actually asked if there was a tradesperson who'd be willing to fix the wall (the owners may not come forward any time soon to do it, if at all). Within minutes, Michael Gwynn offered his assistance, saying he'd look at it the very next day. And he did! It needed more work than originally thought, so he sent down his bricklayer to finish off the job. For free. What an amazing thing to do, for no other reason than someone asked on behalf of the 'wall-walking tots of Horsforth'.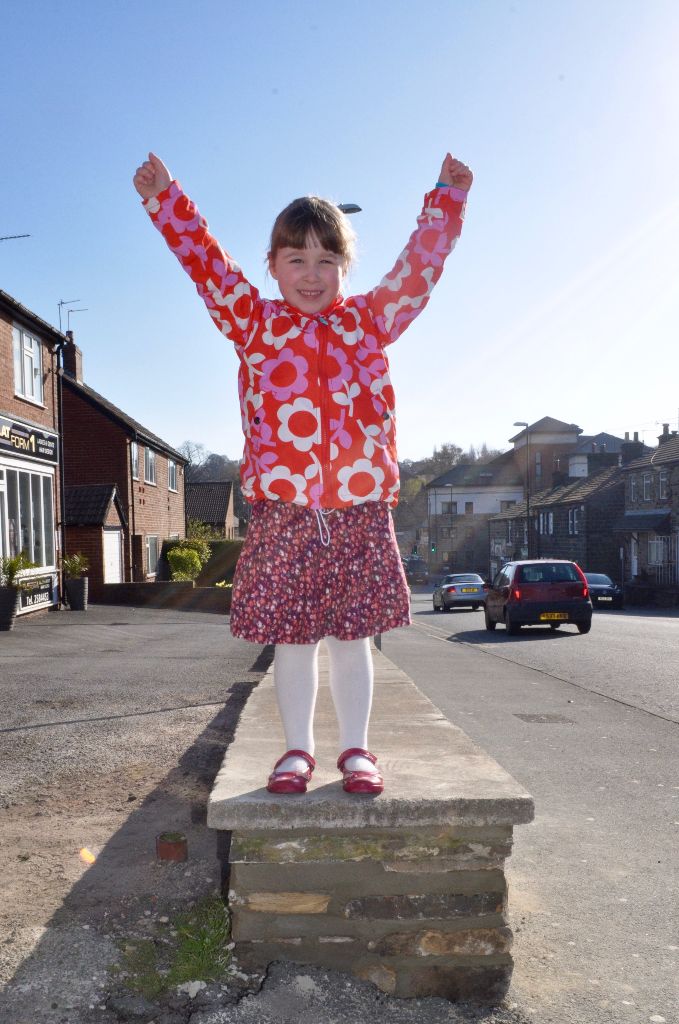 Just two days after Emilia's wall was destroyed, it is now fixed, and she is completely delighted. Thank you so much to Michael and his team. Please head over to his Facebook page and give it a 'like', just as a token of thanks for being such a lovely chap.
People often say that the internet is destroying communities and that people never talk to each other any more. I think this example shows just how beneficial the internet can be today, and how people are still talking and do still care, just in a slightly different way to the days of old.
Comments
comments