Banyan Bar, Leeds, is opening to the public this weekend, but I was offered a seat at the bloggers table last night for a sneak peek.
Walking through the old Post Office venue, I was impressed with the decor; it's decadent and plush, in an old-school, library sort of way. More than anything, I love the snippets that you can see through the windows. This building is old and beautiful, and you can catch glimpses of stone figures on the stunning exterior of the building, and of the buildings opposite.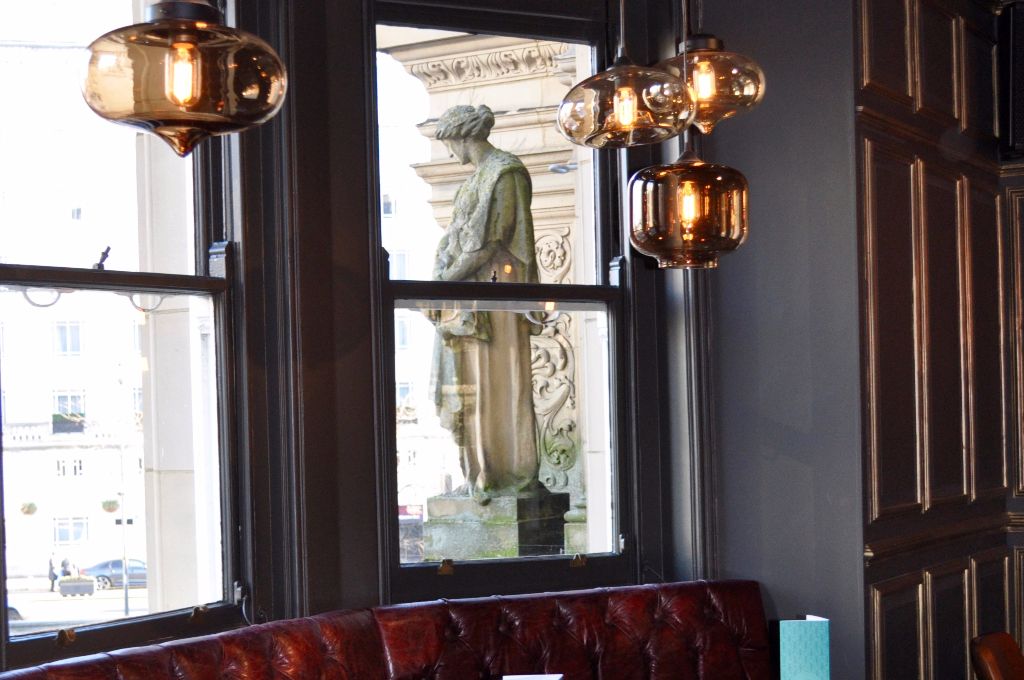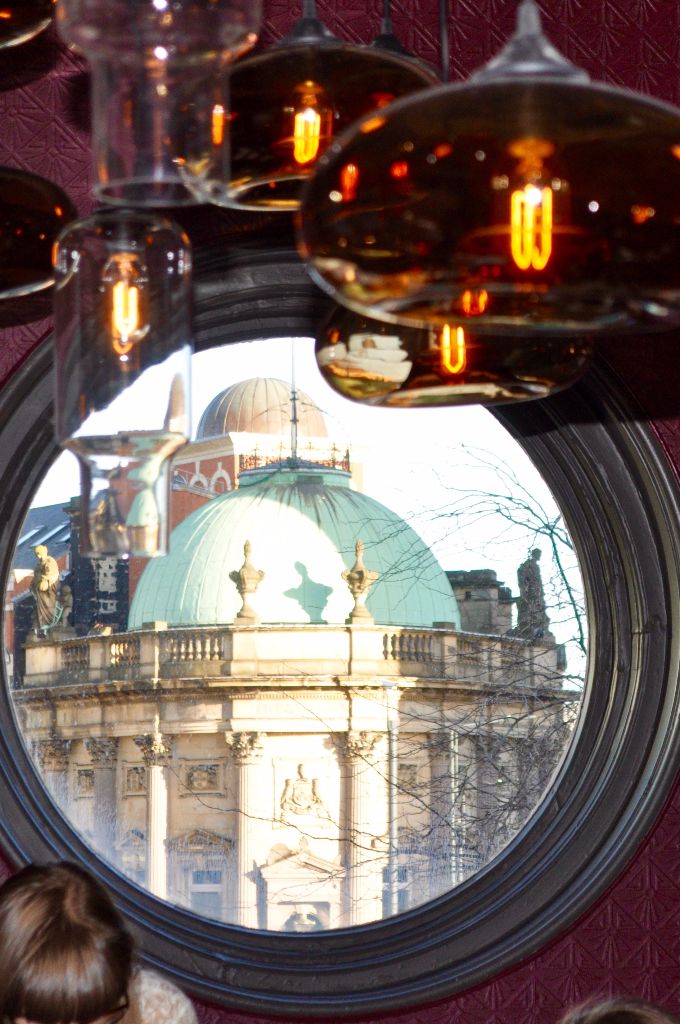 On arrival, I was handed a Pea and Mint Bellini, which was summer fresh and entirely delicious. We were then brought other cocktails from the menu to share and sample. The Cucumber Cooler (Hendrick's gin, Giffard pamplemousse, St Germain elderflower liqueur, pineapple and passion fruit syrup and Prosecco) was very light, vibrant, and easy to drink.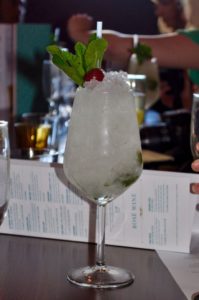 The Rum and Raisin Mai Tai was quite heavy for me – I think there was a lot of the raisin syrup in it, which admittedly, was never going to be a hit for me.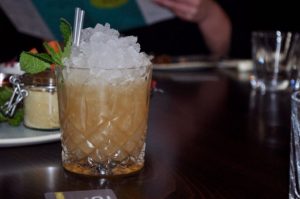 We also sampled some nibbles from the Sharing Plates section of the menu. The Teriyaki Pork Belly was delicious; I could have sat and happily eaten my way through the platter of it. There's more sweet than spice on it, but it's not heavy with fat at all, which pork belly can be if not cooked well.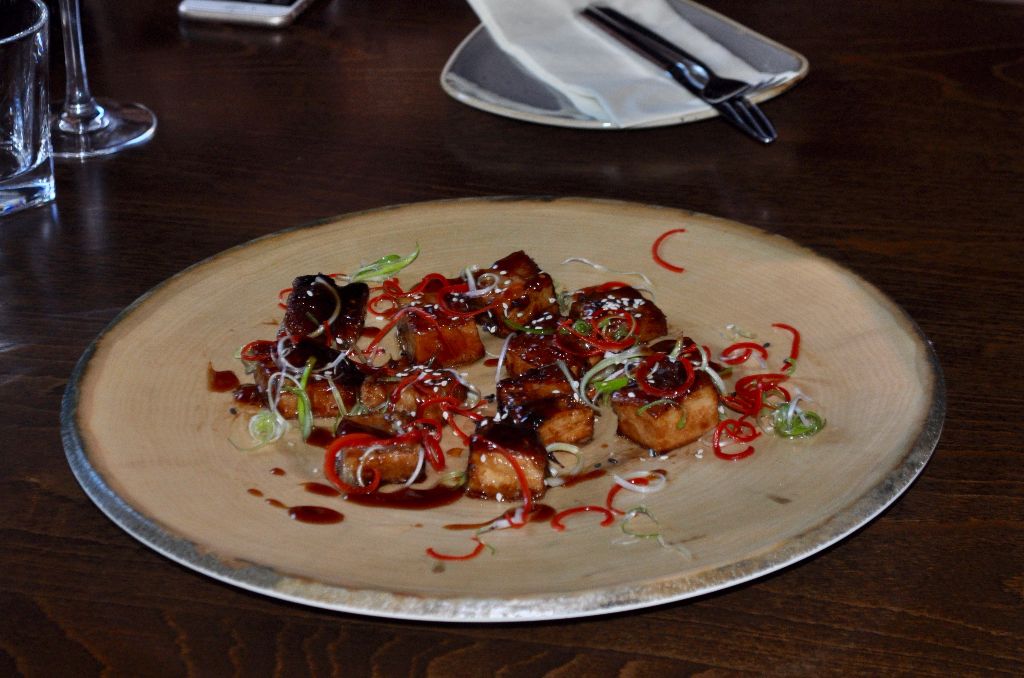 The Crispy Spring Duck Rolls also went down well, and the Tempura King Prawns were huge, and well cooked.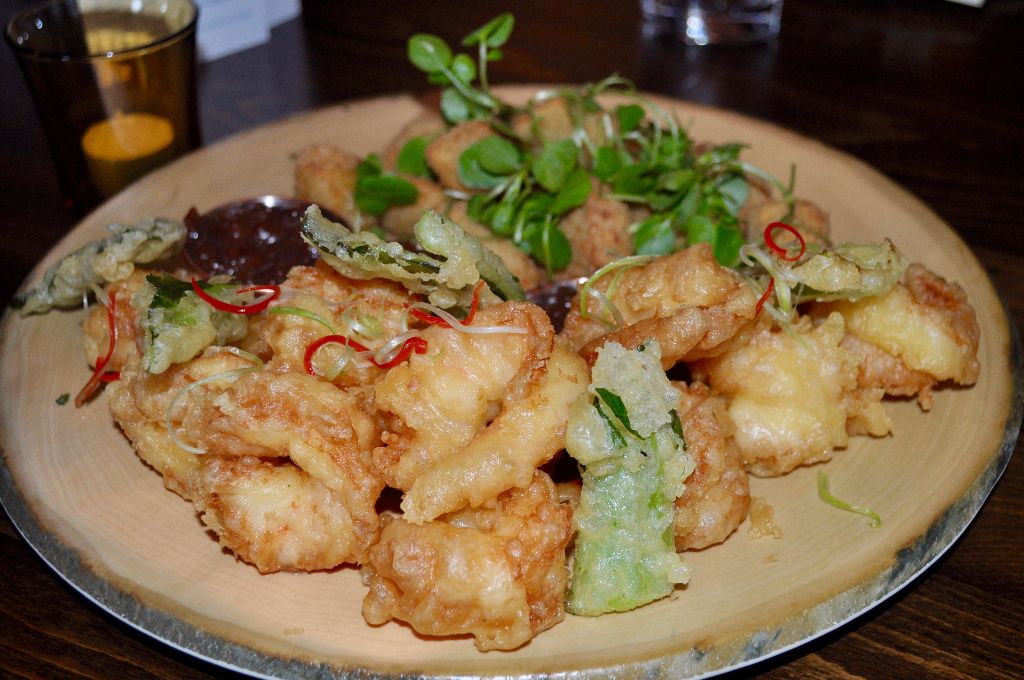 The owner of Arc Inspirations (the overarching business, which now operates 12 bars in Yorkshire) Martin Wolstencroft, sat firmly at the head of our dining table and was quizzed by us. I had arrived late (Mr M and I had to do some sort of spy drop / swap of tots mid-way between Leeds and Horsforth… very complicated) so I missed the general information he shared, but something that did make my ears prick up was a question he was asked about what it is that makes Banyan Bar different. What is the brand? Martin's response was to say that it does "everything" (i.e. breakfast, brunch, lunch, dinner, drinks…) AND that it does "everything" better than everyone else. I found this quite a bold statement. My concern with delivering everything in one venue is that it could become a little 'Jack of all trades'. We'll have to see how it pans out, I guess.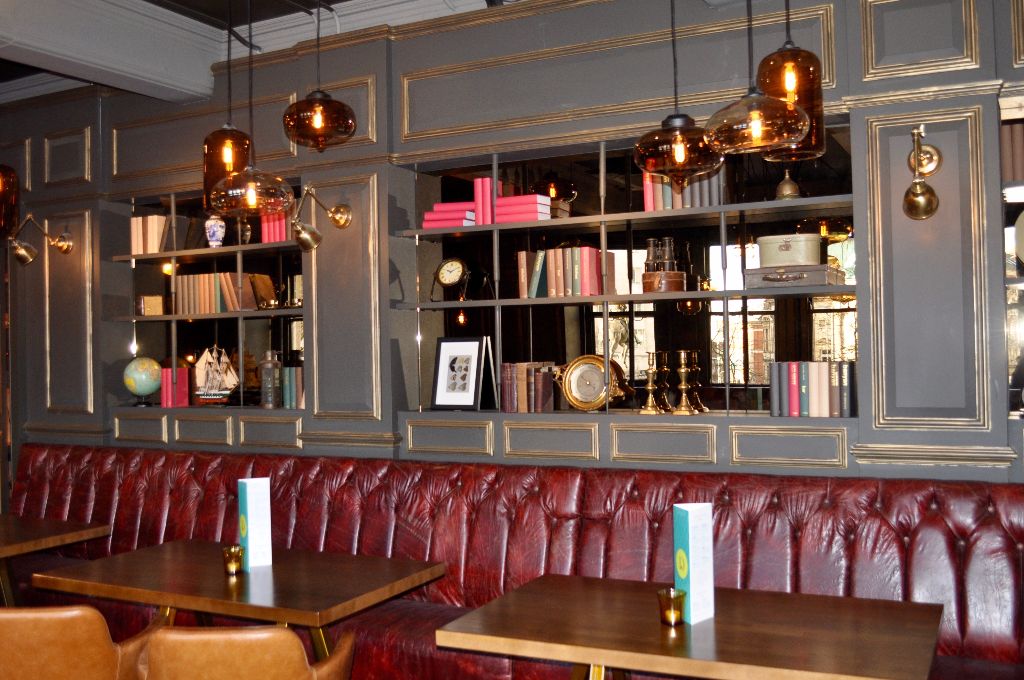 I think that any new cocktail venue in Leeds is going to be closely scrutinised, because there's such fierce innovation and competition within the city right now. Banyan Bar hasn't hit the complex heights of Vice & Virtue or The Botanist when it comes to cocktails, but the food I tried was well cooked and tasty. The venue certainly looks impressive, and the sun-trap outside is going to be appreciated by drinkers in the warmer months, so I'm sure it will be a popular place.
Banyan Bar opens to the public on Saturday 23rd April 2016.
Comments
comments