I was really chuffed to be one of the bloggers for the BBC Good Food Show Spring this year. I got a bit of an inside peek into the build up, and I also got access to the show itself.
Finding Harrogate International Centre was much harder than it should have been though (my sense of direction seems to be so much worse than I thought). It was meant to be a seven minute trot down from the train station, but I managed to do a full loop of Harrogate, taking a full 40 minutes?!
So I arrived a bit frazzled, and had a quick glimpse about, marvelling at all the people drinking gin at 9am, and then I headed to the Supertheatre to see Michel Roux Jr. I was sent down a fairly mundane corridor, and then stumbled through a doorway into one the most beautiful, ornate theatres I've ever seen. It was such a surprise too, as I hadn't realised that the Supertheatre was an ACTUAL theatre!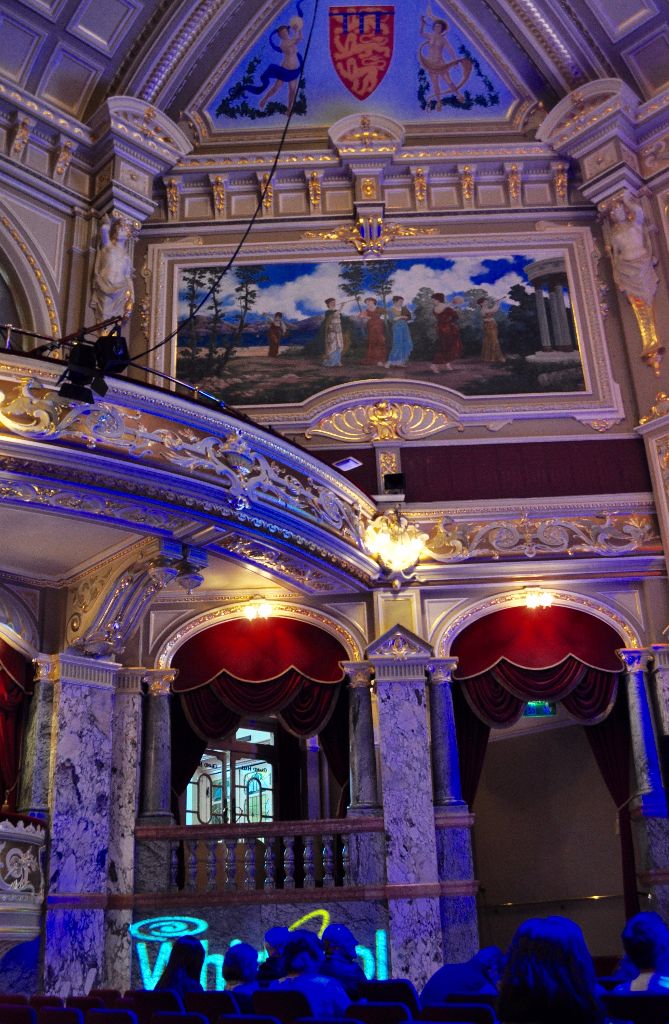 The warm up guys did their thing, and before long Michel Roux Jr was on stage and cooking up some beer soup (very similar to French onion soup, but with additional beer) and some souffles with apricots and cointreau. He was brilliant, as expected, and chatted away, coping well with the cheeky antics from his cameraman, Tony.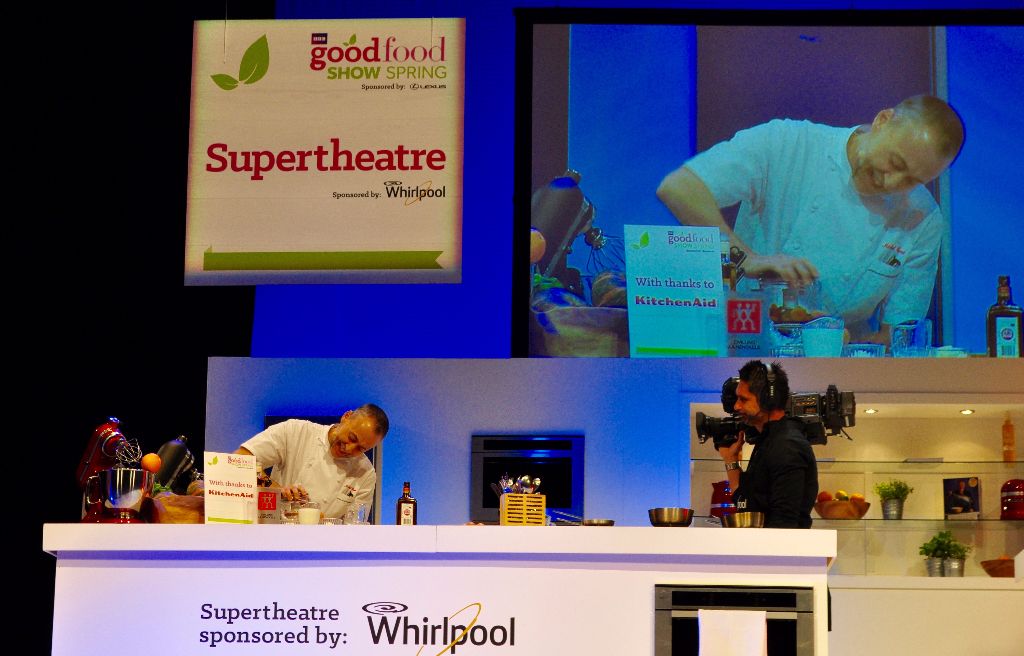 After this, I went round stall after stall of treats and goodies. There are so many independent producers, and this was a great celebration of a whole host of them. What surprised me, was the amount of gin producers about. There were LOADS of them, and they all gave you a free sample – hurrah.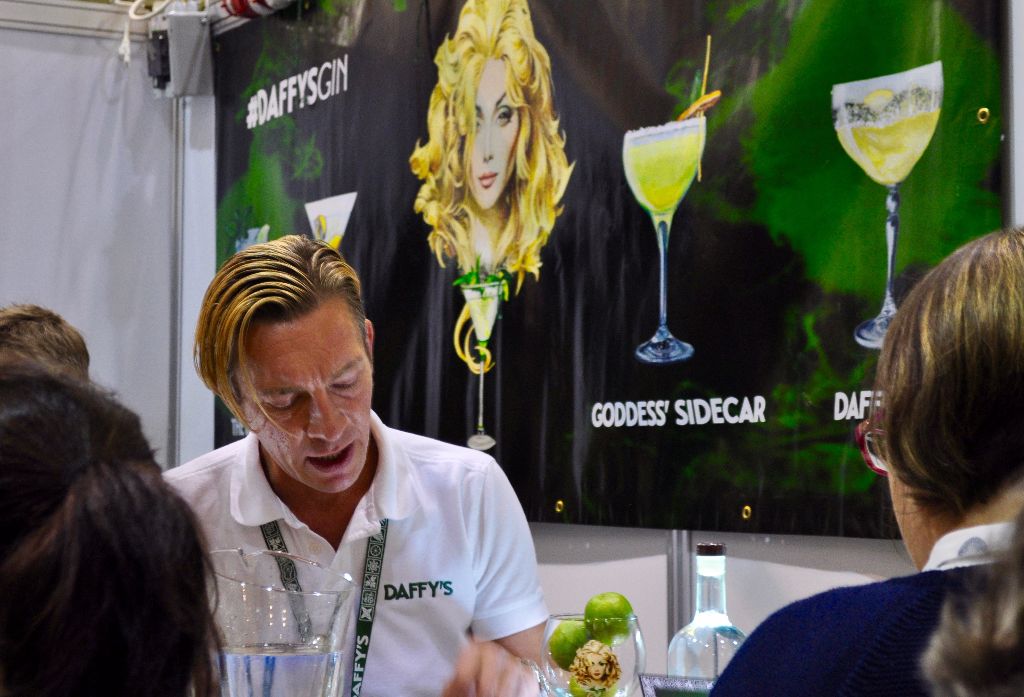 My favourite was Daffy's Gin, which is based up in Edinburgh. They've created their gin by "distilling it in the same manner as malt whisky on an ancient single batch copper pot still", and like whisky, Daffy's can be enjoyed straight, over ice. It's also great with tonic though, and they served up samples of this with lime and mint. (The mint matches the Lebanese mint used in the gin itself.) Daffy's also has an incredible Gin Goddess, who I adore – I mean look at her, she's amazing. (She's possibly what people think they look like after a few gins too…)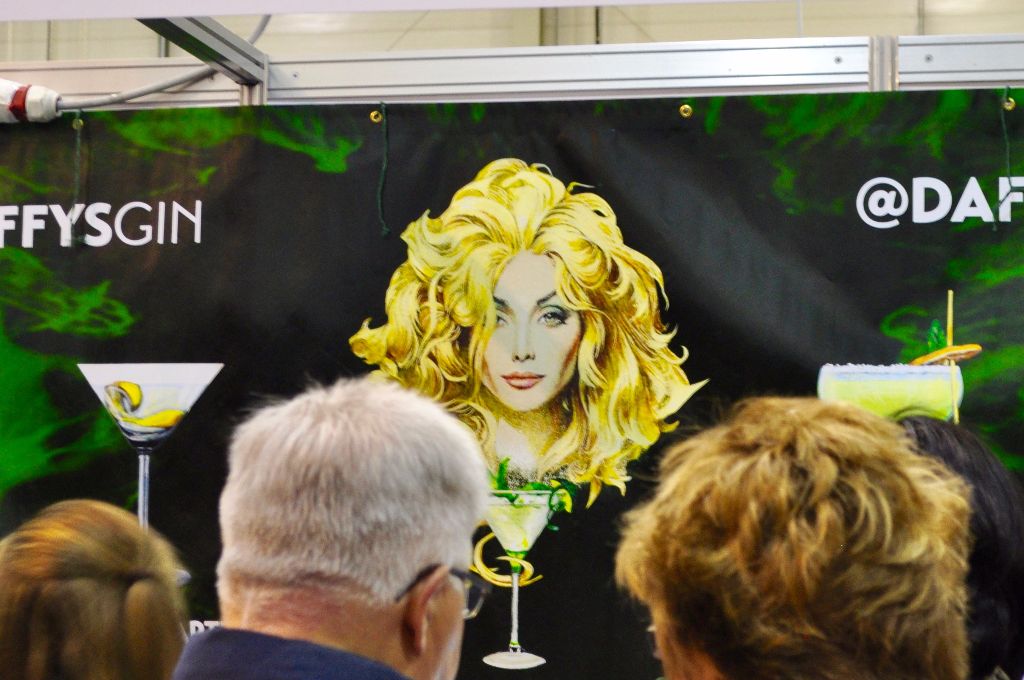 It wasn't all about gin though. There was a whole hog to be seen.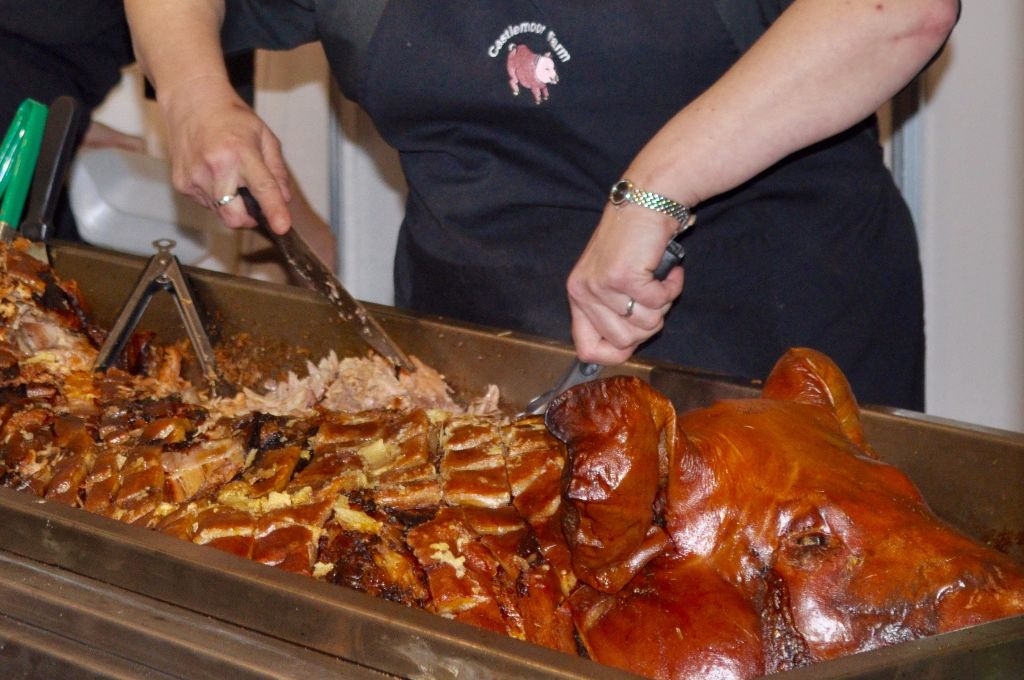 And there was cheese galore, including one my favourites, Shepherds Purse. Their Mrs Bell's Blue? Oh my. It's a blue cheese, but made with sheep's milk. It's fresh and light, but rich and strong at the same time, if that makes any sense at all.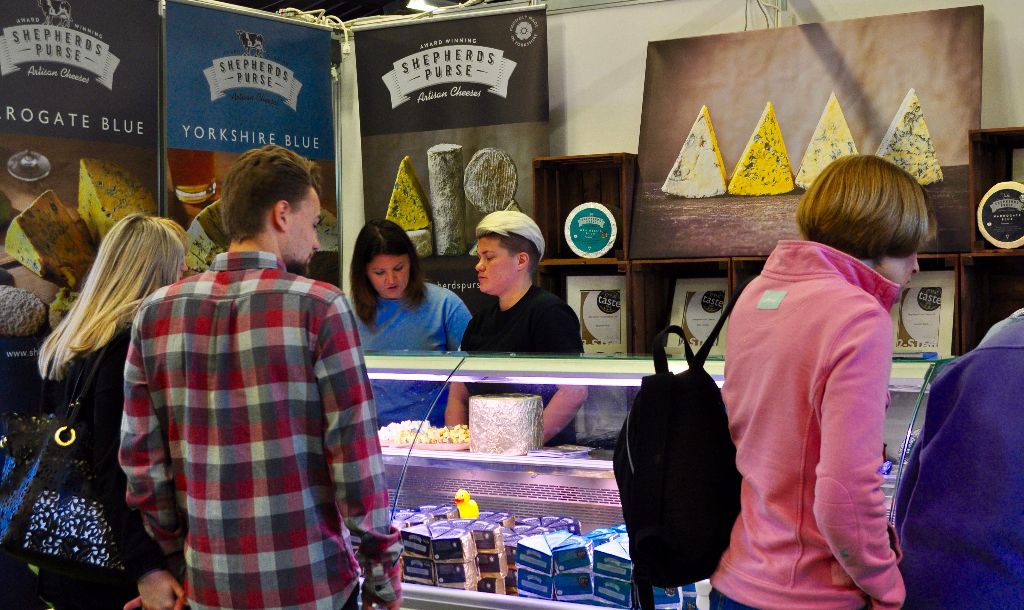 I also found Mario from Olianas Gusto Italiano displaying his fine selection of cheese, meats, and doughnuts etc. It's like a whole deli shop on a trellis table – brilliant.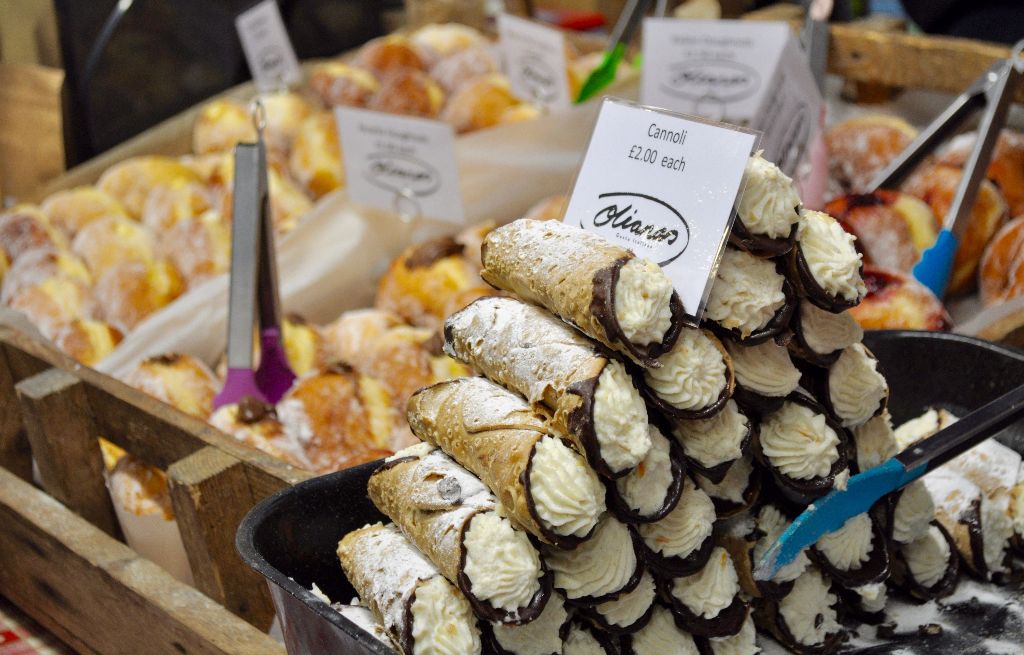 I had a fabulous foodie time at the BBC Good Food Show in Harrogate, and stumbled out somewhat weary, and bleary-eyed to head back to the train station, which I found… after a time.
Comments
comments