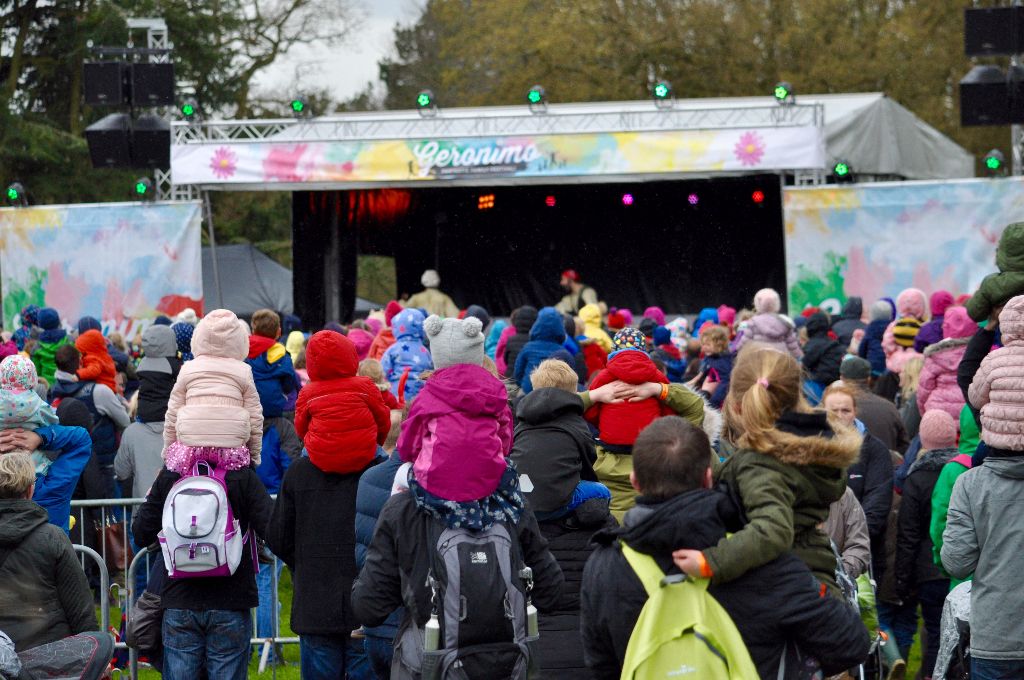 Geronimo Festival; a fun day out for none of the family
We'd been excited about Geronimo Festival. Giddy even. Geronimo promised to be a family festival full of Cbeebies stars, and jam-packed with fun things for children from 2-12 years old. Sadly, it was a complete farce and we were fully let down.
I got a sinking feeling as we were sent around the houses to even get in to the festival at Harewood House. After finally entering the estate, we then spent another whole hour queueing on a single track whilst the petrol tank emptied itself and the warning light flashed at me ominously. The kids moaned, the car groaned, and spluttered a bit, and on and on we sat… tick tock, tick tock. "When are we there, Mummy?". "I have no flipping idea, Emilia…"
FINALLY, we approached the parking area. Two non-plussed individuals got entirely confused about what we were asking them (we had tickets waiting – I was lucky enough to get a press pass for the event). This seemed too much information so eventually they just told us to go through, but they had no idea where we should get our tickets from.
We parked up, and waded through the masses of families, who were (guess what?) queueing again. Finally, we found the ticket desk, got our wristbands and entered the festival feeling somewhat worn down, but still eager and excited. More fool us.
There were random tents all over the place, a central arena (with nothing happening in it), and it all looked a little bit lack lustre and small scale. We were trying to get to the main stage in time to see Cook and Line from Swashbuckle (a firm favourite in our house), but there were no maps, no directions, nothing. Just hoards of people bumping into each other, queueing randomly for who knows what, and all looking a bit cross. It was a family festival, and no one was having any fun.
Finally we found the stage and once again, we were disappointed. The scale was completely wrong for the size of the event and for the nu