We'd been excited about Geronimo Festival. Giddy even. Geronimo promised to be a family festival full of Cbeebies stars, and jam-packed with fun things for children from 2-12 years old. Sadly, it was a complete farce and we were fully let down.
I got a sinking feeling as we were sent around the houses to even get in to the festival at Harewood House. After finally entering the estate, we then spent another whole hour queueing on a single track whilst the petrol tank emptied itself and the warning light flashed at me ominously. The kids moaned, the car groaned, and spluttered a bit, and on and on we sat… tick tock, tick tock. "When are we there, Mummy?". "I have no flipping idea, Emilia…"
FINALLY, we approached the parking area. Two non-plussed individuals got entirely confused about what we were asking them (we had tickets waiting – I was lucky enough to get a press pass for the event). This seemed too much information so eventually they just told us to go through, but they had no idea where we should get our tickets from.
We parked up, and waded through the masses of families, who were (guess what?) queueing again. Finally, we found the ticket desk, got our wristbands and entered the festival feeling somewhat worn down, but still eager and excited. More fool us.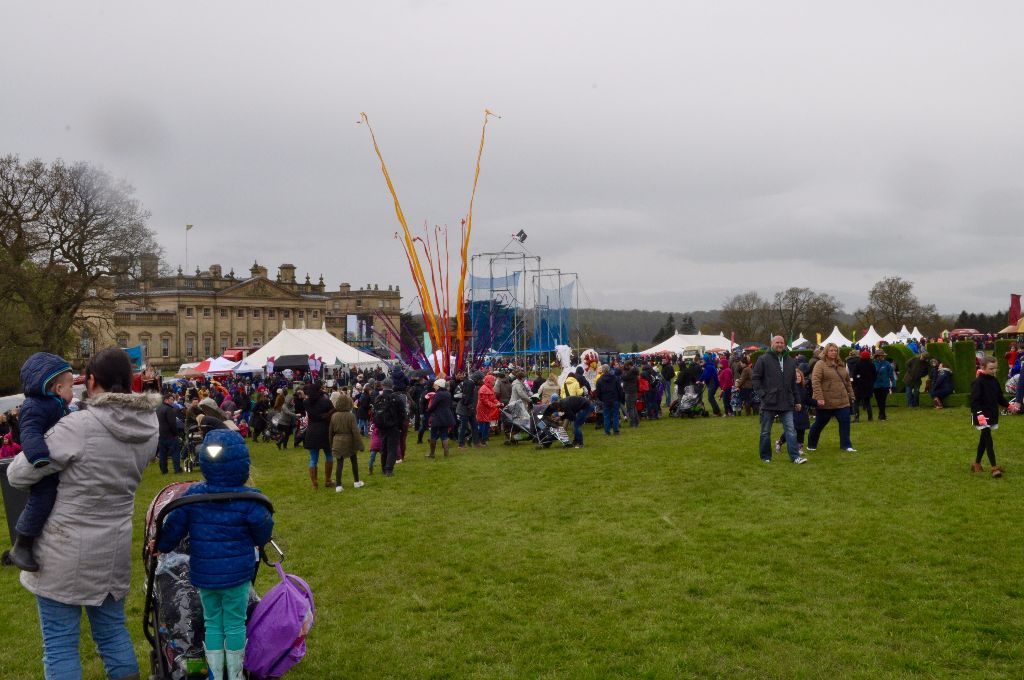 There were random tents all over the place, a central arena (with nothing happening in it), and it all looked a little bit lack lustre and small scale. We were trying to get to the main stage in time to see Cook and Line from Swashbuckle (a firm favourite in our house), but there were no maps, no directions, nothing. Just hoards of people bumping into each other, queueing randomly for who knows what, and all looking a bit cross. It was a family festival, and no one was having any fun.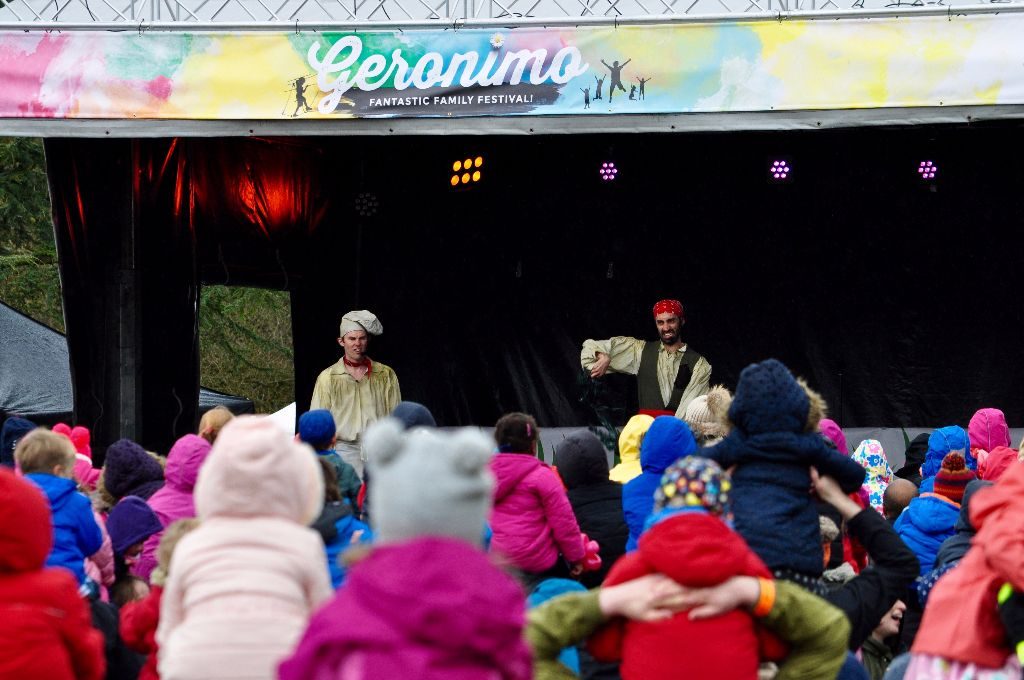 Finally we found the stage and once again, we were disappointed. The scale was completely wrong for the size of the event and for the number of people that were there. The stage was tiny, it was low down and there were no screens, which meant that nobody could see anything at all. Kids were on parents shoulders craning to see, and parents grimaced whilst staring at the ground, counting the minutes until it was done.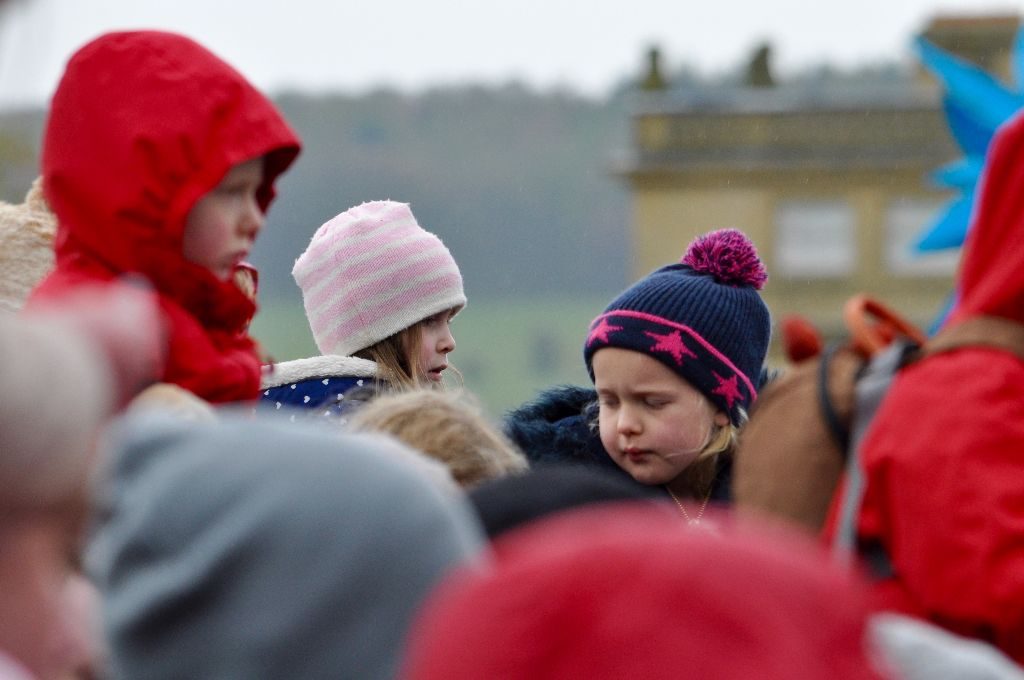 Giving up on the stage, we headed to the rides area. The queue for the Helter Skelter was insane – I heard people had waited for over an hour there. We headed to the Merry-Go-Round, but there was very little merry making. As it slowed to a halt, parents fought to get their tots on horses, pushing others out the way. Emilia and I got stuck, without a horse, and on the high up, wet, steep and narrow steps, and needed a stranger's help to get us down. It was unsafe, and there was no one there to take control.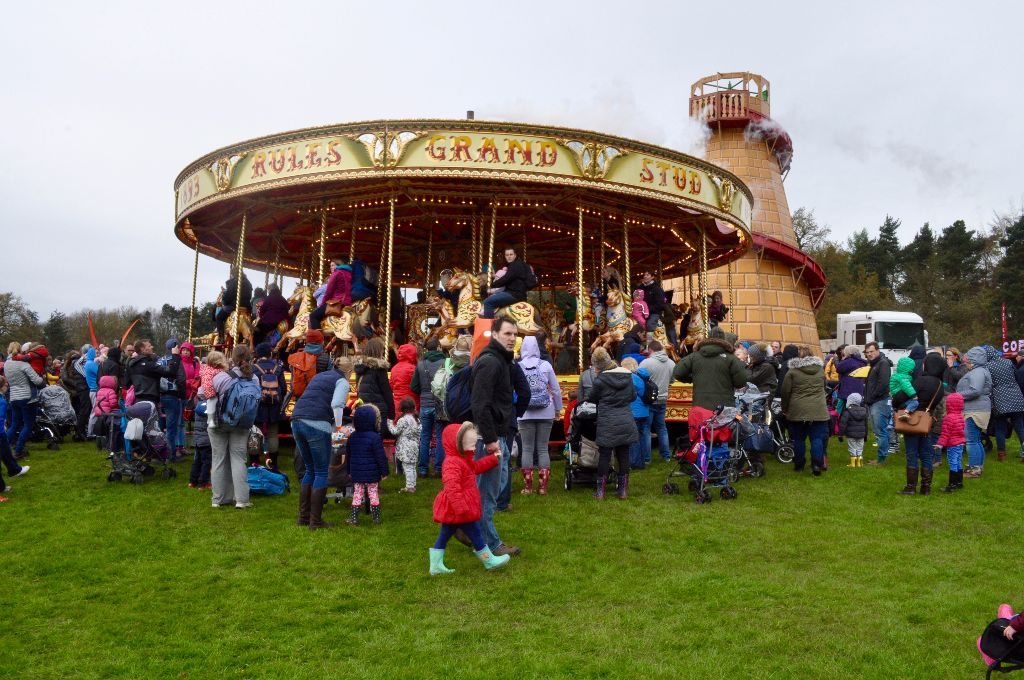 Feeling cold and miserable and seeing nothing but queues, we decided to save our Sunday and leave.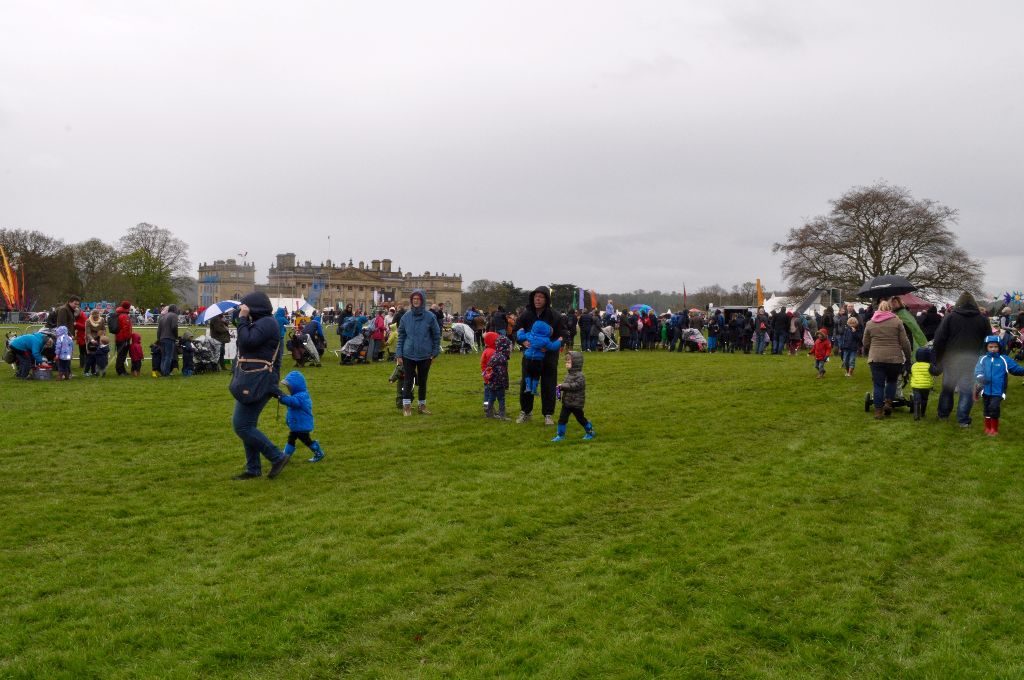 I have never been to such a large scale event that has been so poorly organised. Lucky dip tents all over the place, no maps, no information, insane queues, safety issues, a stage you can't see, events running late, and misery, everywhere. It's as if the masses of people were a surprise to the organisers.
On top of all that, it's such a ruddy expensive event to go to. Luckily I had a pass, but other families will have saved up for this only to have had a terrible experience that gave no value for money. Children came to see their heroes – the stars of CBeebies – and they just couldn't see a thing. I saw so many disappointed faces, and it's such a shame.
Geronimo Festival is a thoroughly disappointing experience; it's poorly organised and shows a complete inability to deliver an event to the scale that was promised.
I contacted the organisers for a comment, and this is their response:
We are aware there were issues with the traffic management getting into Harewood House and this is being addressed ahead of tomorrow's event. All large scale events experience traffic and delays, and we did open the carpark at 9am to help ease congestion but we know how frustrating this is, especially when travelling with young children.  We delayed the live stage shows by 30 minutes to ensure more people had been able to get in and extended our opening times to 6.30pm.  Unfortunately, several food vendors let us down and decided to not turn up for the festival, which did have an impact on queues during the busy lunch time period.  The terrible weather also impacted on the smooth running of the event, the mobile screen for the live stage, for example could not be installed.
Were you at the festival? What are your thoughts, and is the above response by management enough? Please comment below.
Comments
comments