When asked if I'd like to attend a cooking masterclass at Gaucho, my answer was "HELL YES". I'd never been to Gaucho before, but I'd heard many things about the amazing steaks on offer there, and any cooking masterclass is right up my street.
Gaucho is an Argentine restaurant that has spread worldwide, and is famous for serving the most incredible steaks. It is a brand that cares deeply about where it's meat comes from; all the beef served in the restaurants comes from Gaucho's very own farms in Argentina. The Aberdeen Angus-bred cows are grass-fed, free to roam and are moved around by traditional Gauchos on horseback.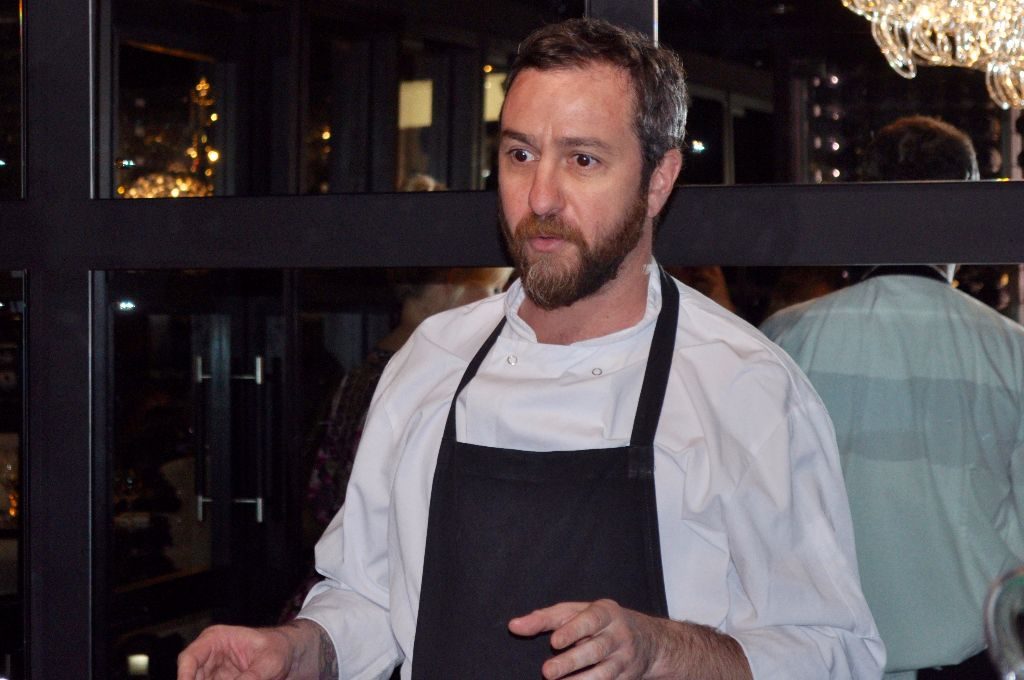 Once we arrived at Gaucho, we were led into their VIP room and greeted by Gaucho's beef guru, Fernando Larroude. He trains all the chefs of the company about the background and history of Gaucho, and all about the preparation and cooking techniques for the beef. Fernando talked to us about the long history of Gaucho, it's Argentine traditions, the rearing of the cattle, and the butchering of the meat. He then revealed a kind of steak carcass to us, before talking us through it (stop looking now if you're squeamish about where your meat comes from. Try not to be though – know what you're eating!).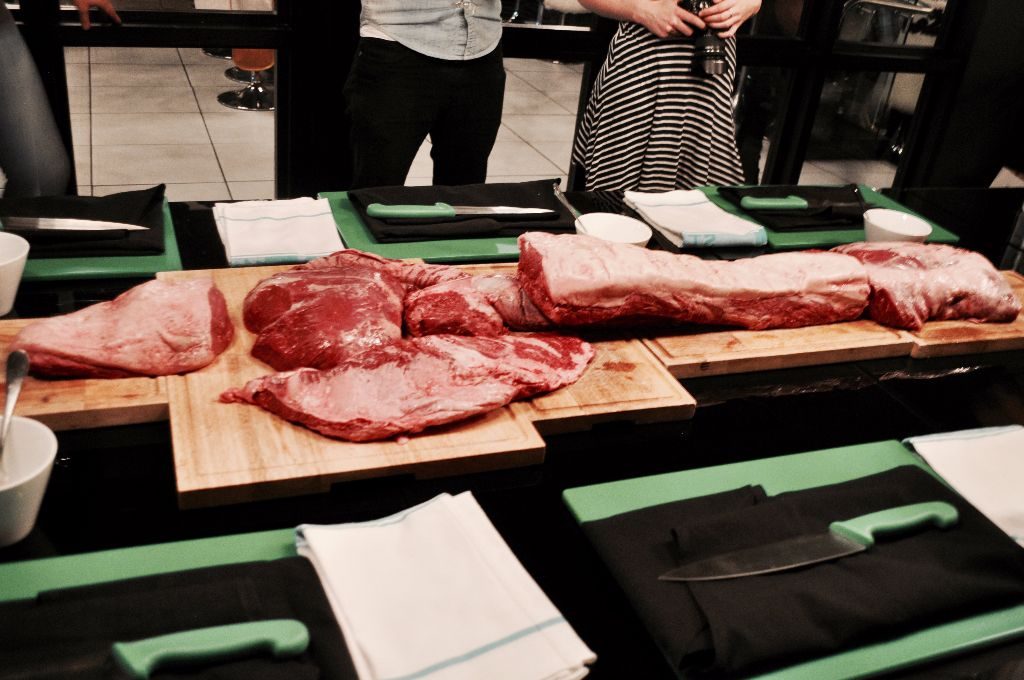 All the cuts of steak were laid out in the order that you'd find them in the cow. This is really interesting as it explains why some of them are leaner, whilst others have more flavour, or are more tender etc. For example, the ever-popular (and expensive) fillet steak is lean and tender because it's a muscle that's rarely used. However, this also means that it lacks flavour, comparatively.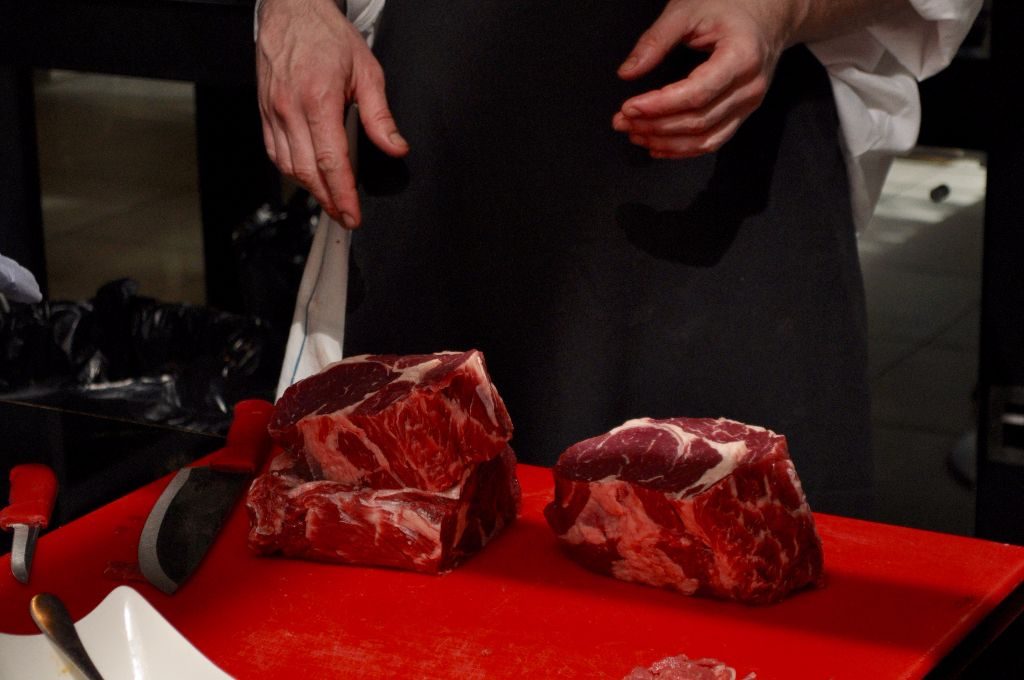 Fernando prepared each cut of steak in front of us, with deft flicks of his knife. Did you know there were two different types of rump steak? There's rump, and also rump cap, which sits on top of it. We tried raw slithers of the rump steak (which is very tender and full of flavour) with a smattering of chimichurri on it – completely delicious.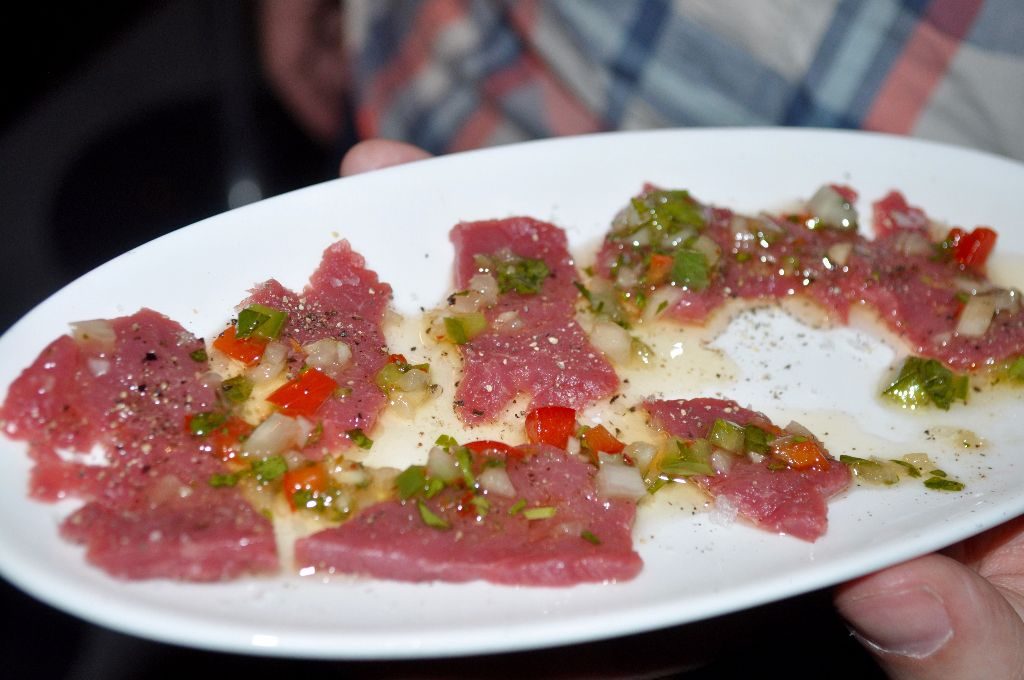 Once the steaks were prepped for cooking, we were tasked with making our very own chimichurri. This is one of my favourite sauces, mainly because it's made of many of my favourite ingredients.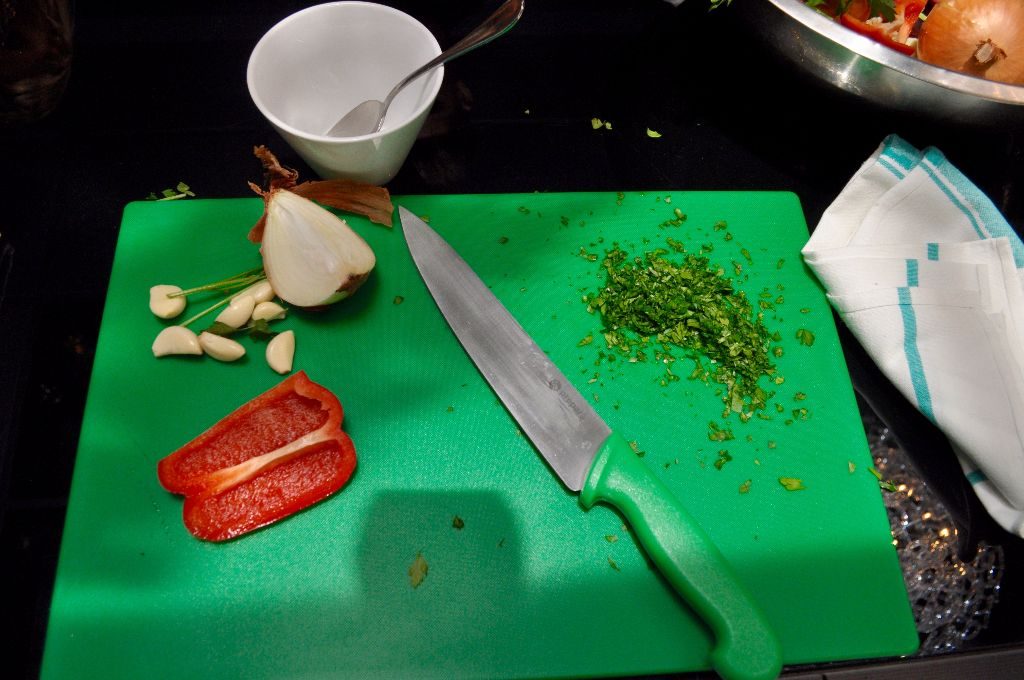 Here's the recipe:
Finely chopped parsley
Finely chopped garlic
Finely chopped onion
Finely chopped red pepper
Vegetable oil
Sherry vinegar
Chilli flakes
Salt & pepper
Add some of each, then taste and adjust accordingly. It needs more oil than you'd imagine, so don't hold back.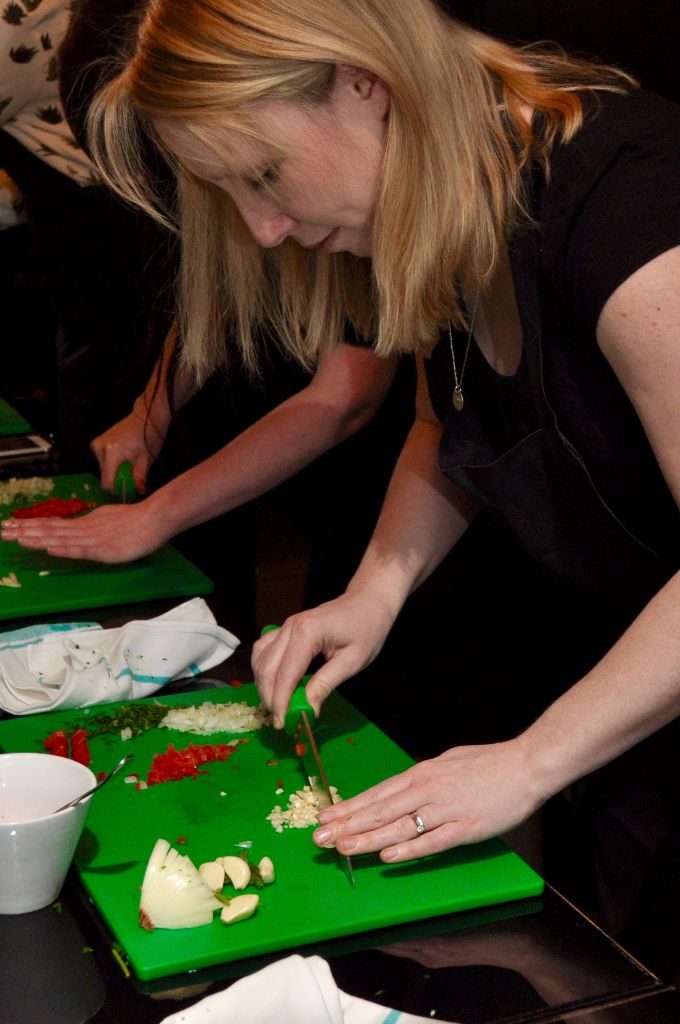 After our creations were tested (mine needed more sherry vinegar) we were led through to the grill. And this was a *GRILL*. Super big, and insanely hot.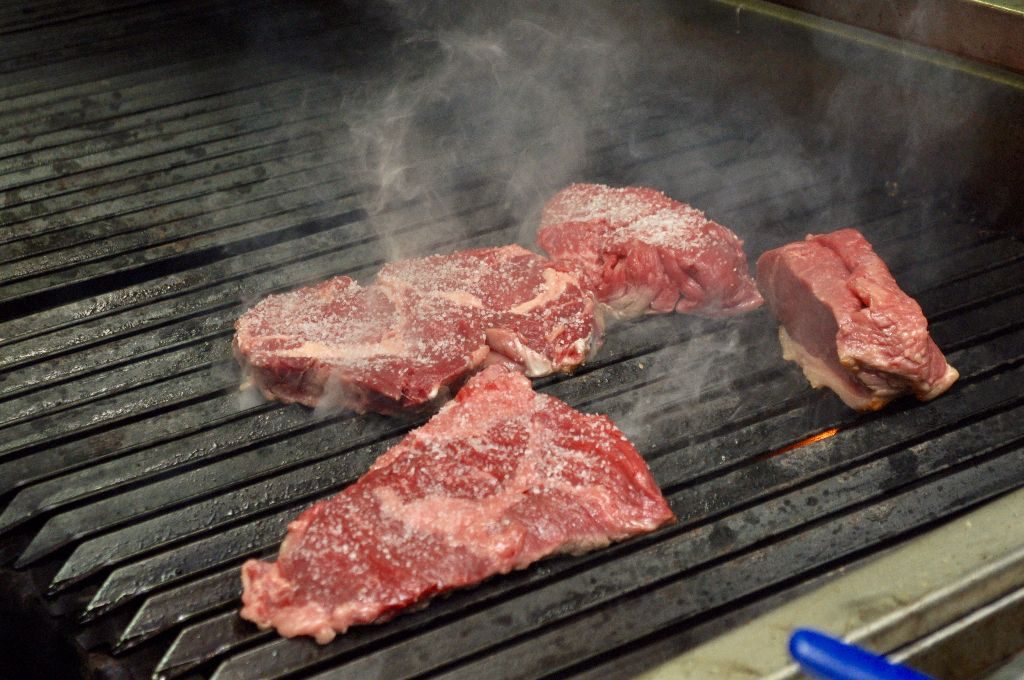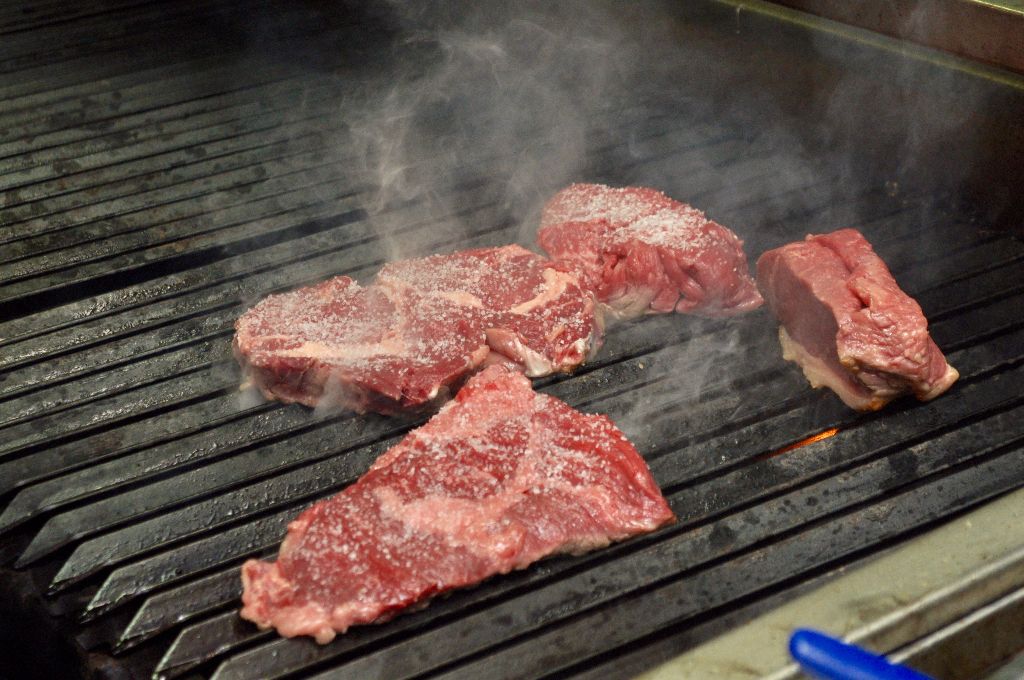 Fernando got the steaks sizzling, seasoned with beef fat and plenty of salt. Each cut was cooked medium rare, which is perfect for me. Look at the beef!!!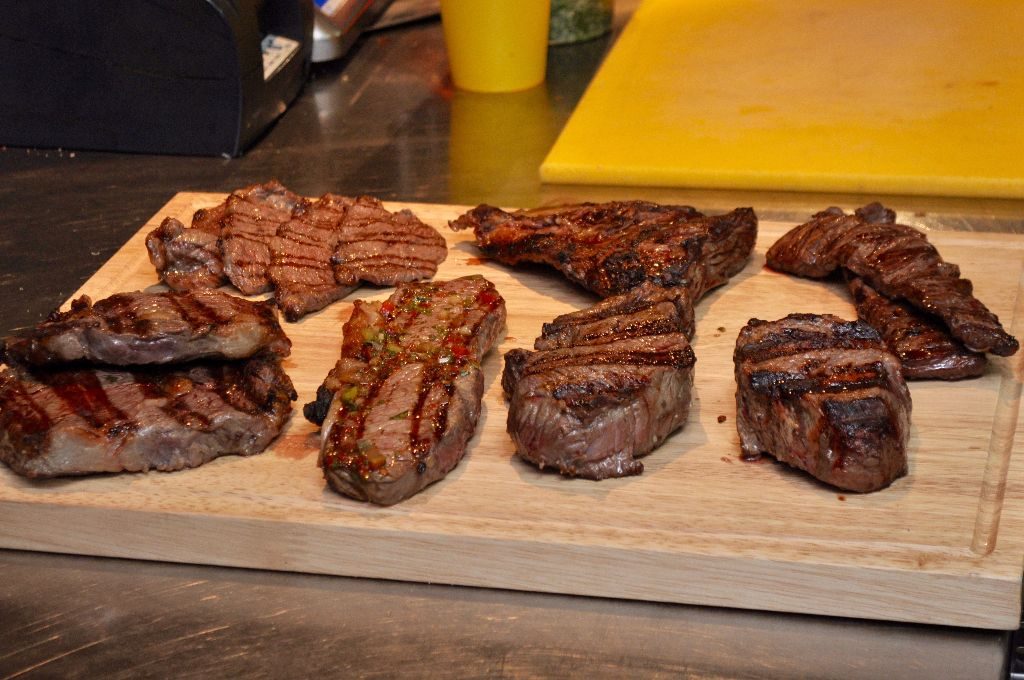 We went back and sampled all of them, along with a rather delicious glass of red wine. I'd never tried a the skirt or flank cuts of beef before, but these were two of my favourites, as they were completely packed with flavour. (They're relatively cheap to buy, as they're not as fashionable as the others.) Whilst rib-eye remains my favourite cut of steak, my eyes have been opened up to the variety of cuts available, and I'll definitely be mixing it up from here on in.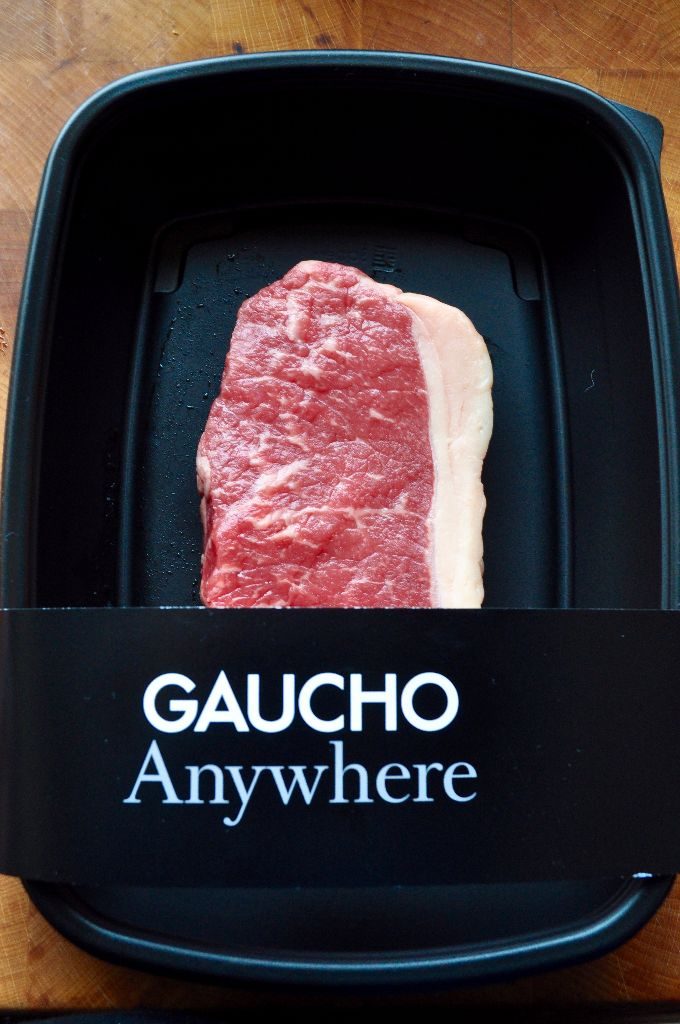 We were given a sirloin steak to take home with our chimichurri. You'd think after all that beef, we'd have had enough, but no! We fried it up for tea, using the excellent cooking tips from Fernando, and it was delicious. Thank you, Gaucho!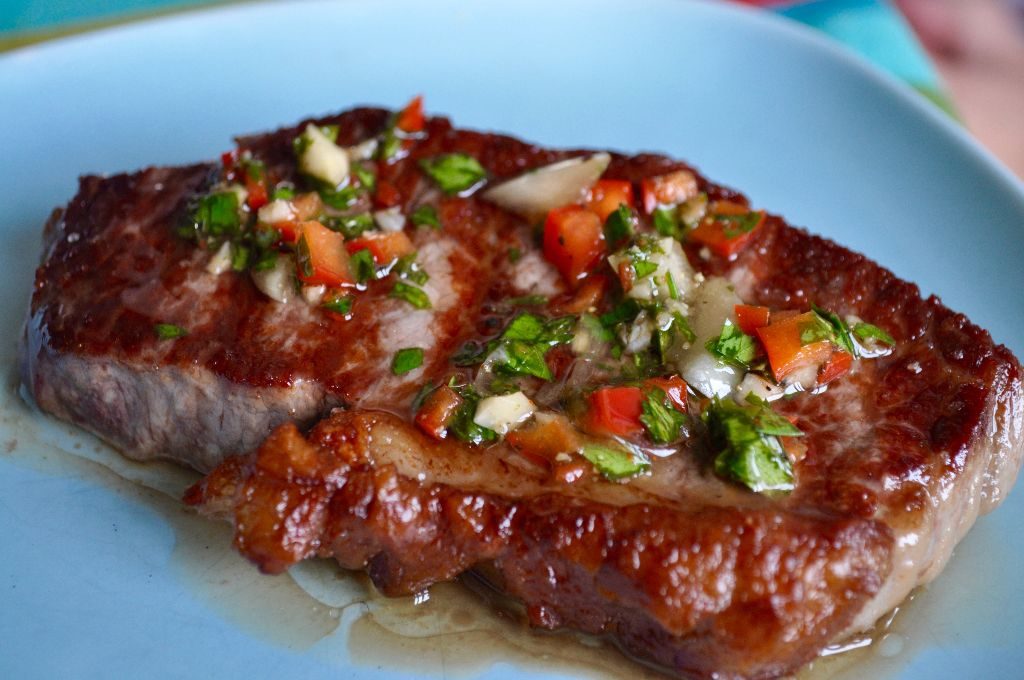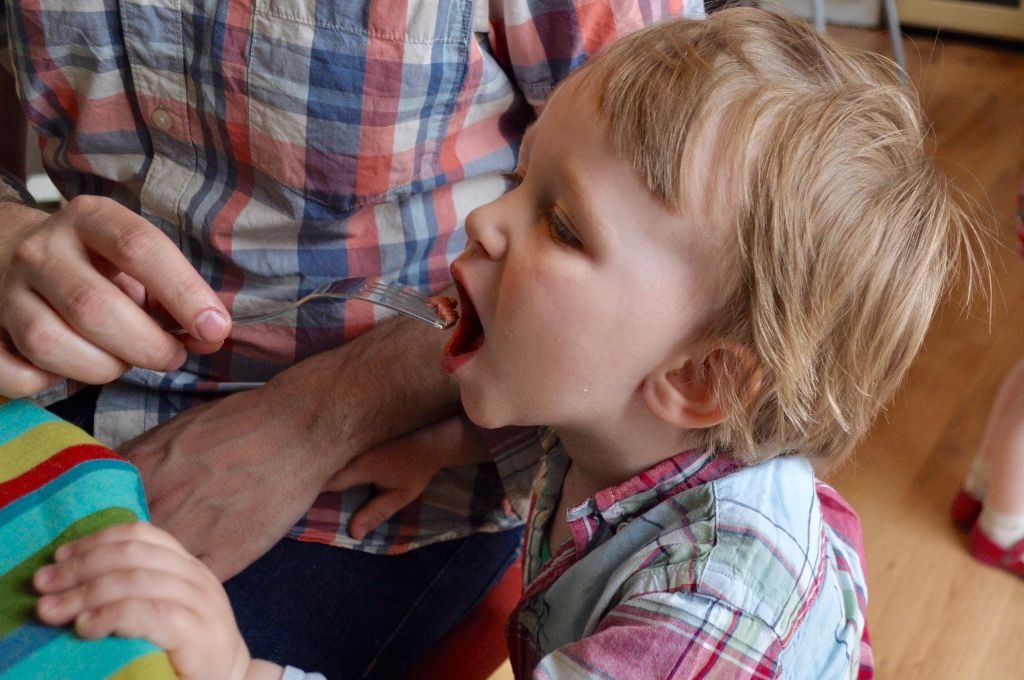 Comments
comments