I've always loved playing adventure golf. The grown up game is far too long and serious for the likes of me, and adventure golf has the perfect amount of silliness to it. When visiting Pirate Cove Adventure Golf, I discovered that the game is just as much fun as an adult, especially at a centre that has been set up with so much thought and detail as this one has.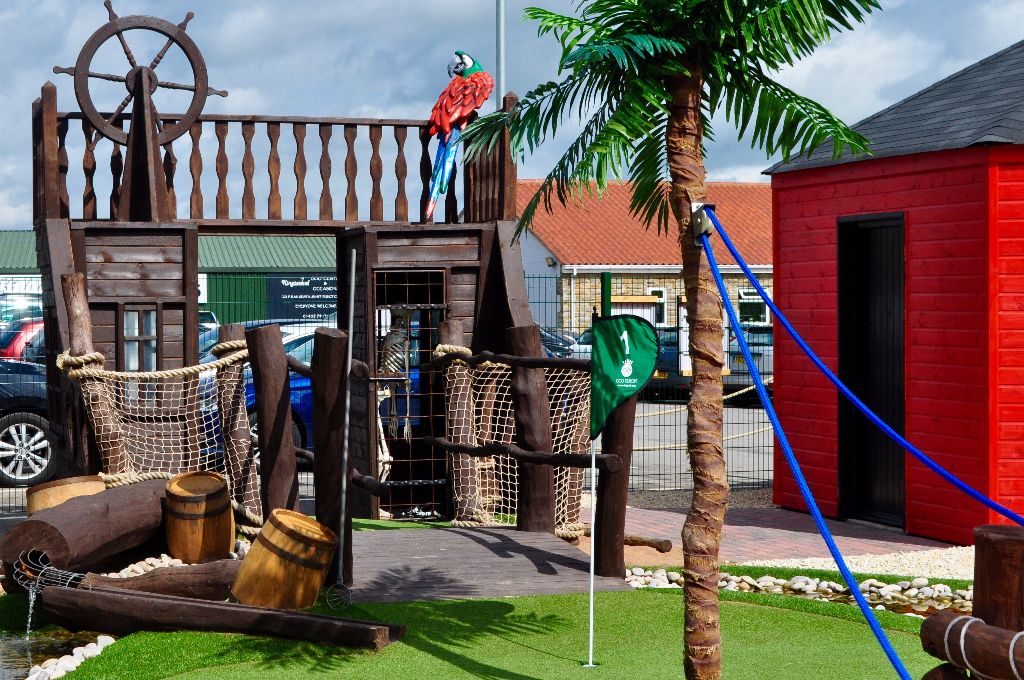 You enter through a large pirate ship deck, and after you complete the first hole, you cross the water on a raft.
A RAFT. Need I say more?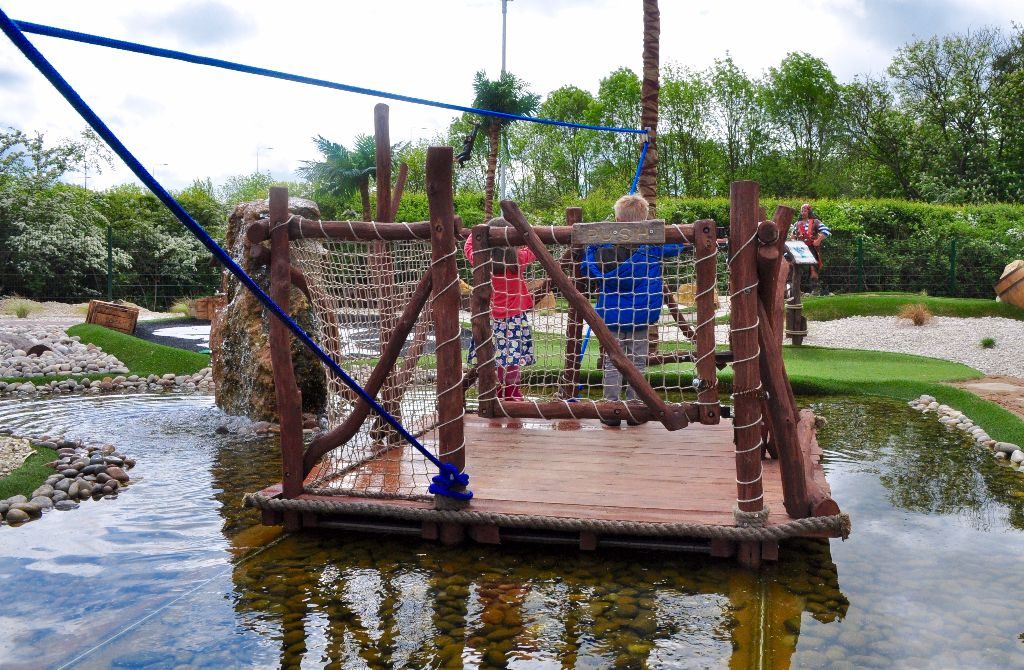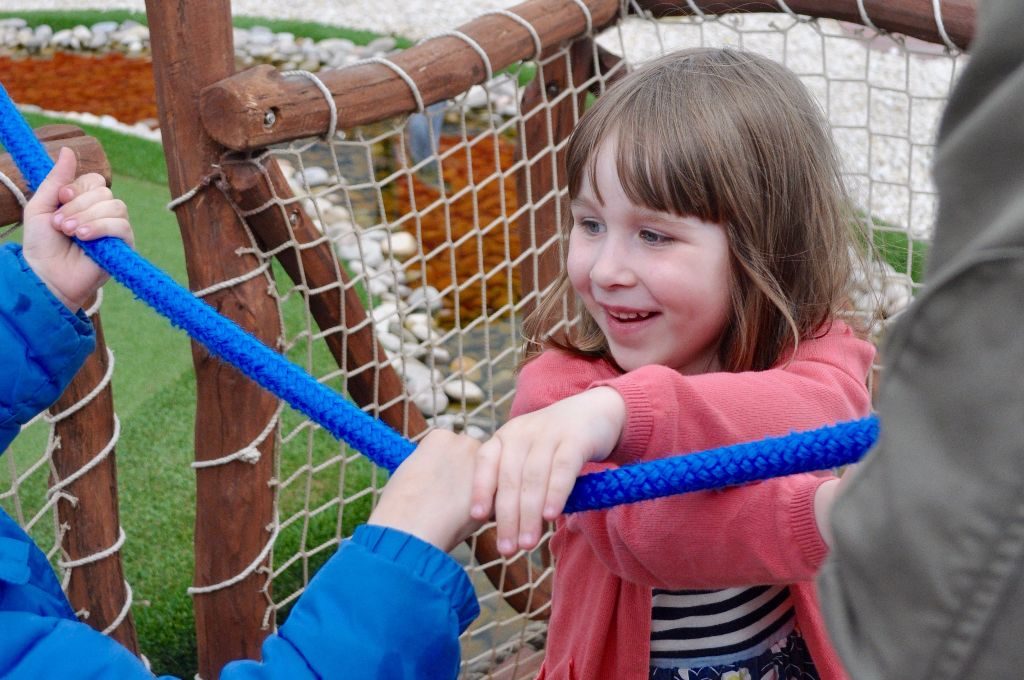 It's just so much fun. Emilia and her friend Stuee loved hauling themselves across the water to the other side.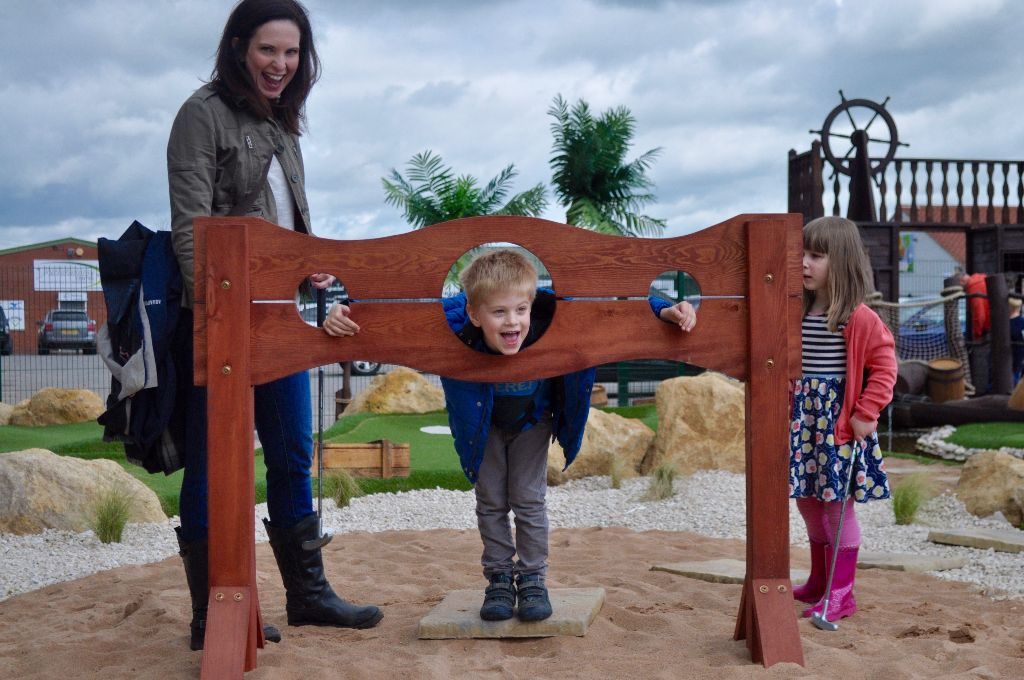 So much effort has gone into the creation of this place that it's genuinely exciting to work your way around and discover everything that's there. (Like a pirate passed out in a hammock, for example.) The course has easy ways to tackle each hole as well as trickier options for older children and adults.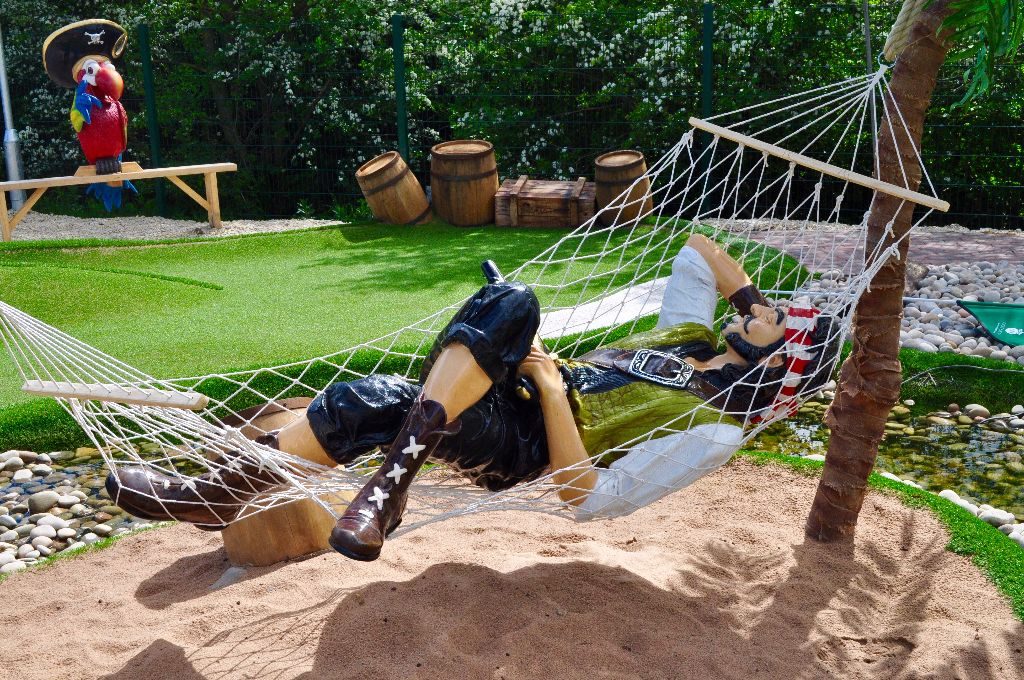 Our favourite hole was the snake one. You have to hit the ball hard into its mouth so that it can work its way through the snake and come out of the tail end. Emilia did this over and over again, because she found it so hilarious.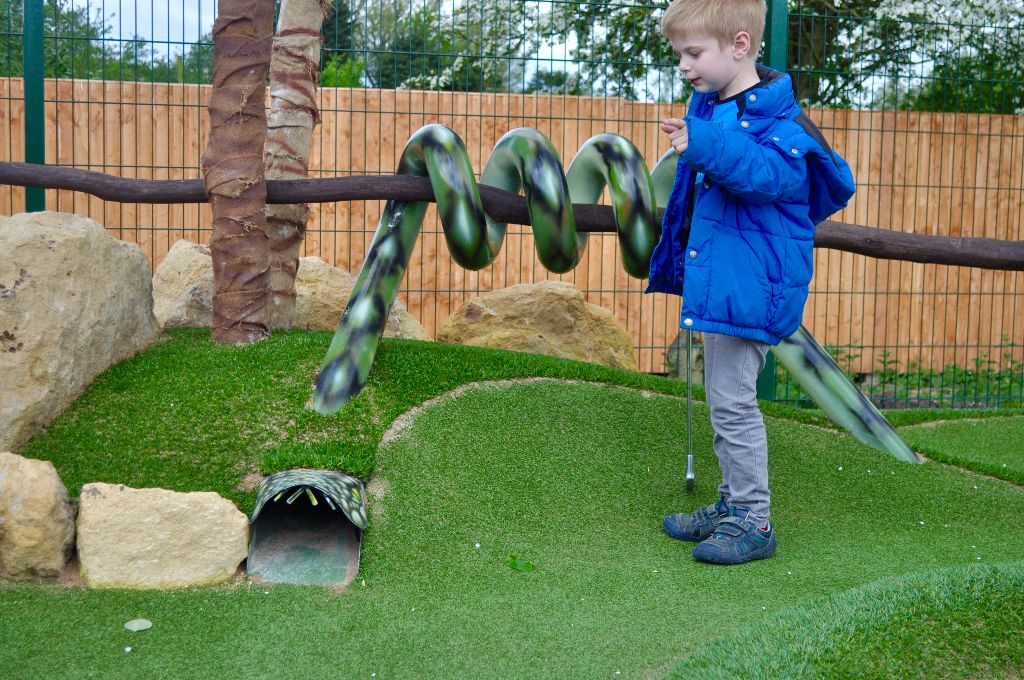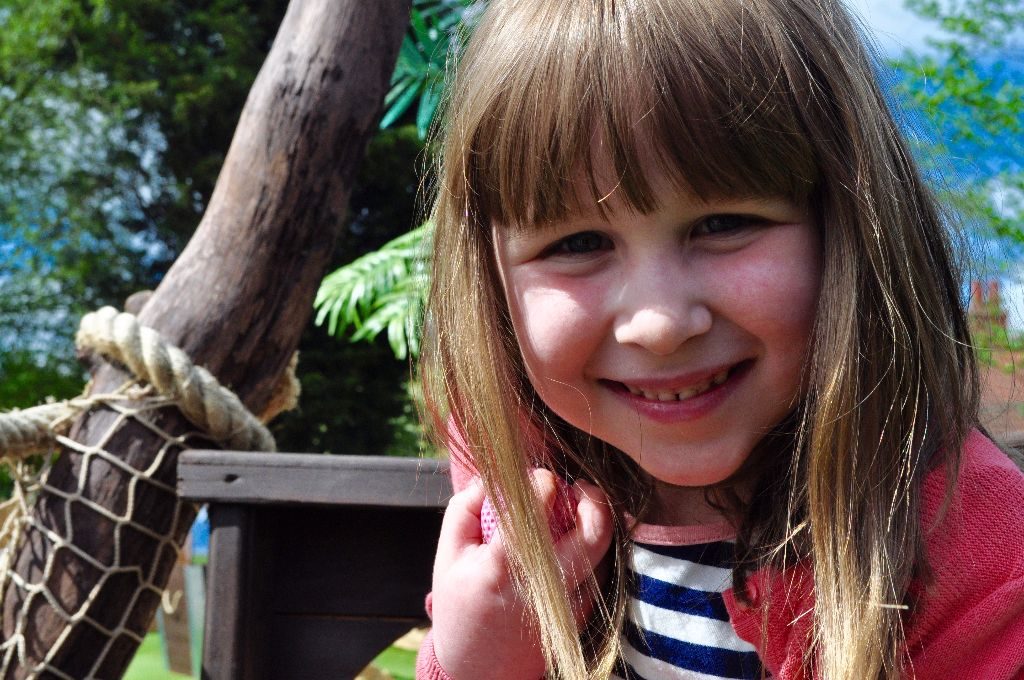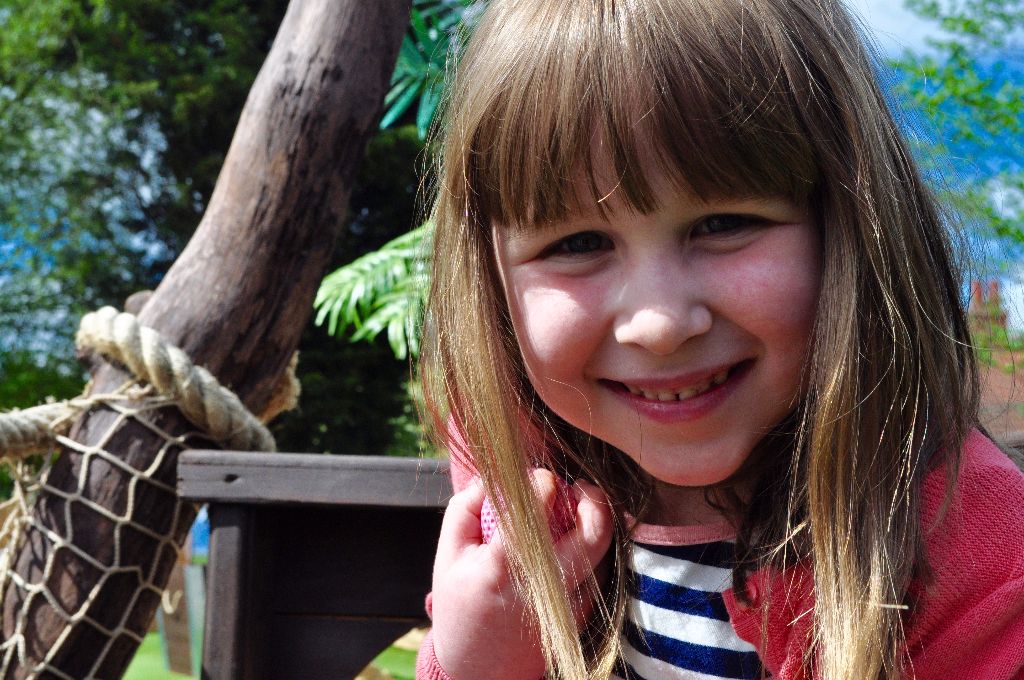 After our sea faring golf adventures, we were hungry. Lucky for us the cafe at the golf club provides well-priced, delicious food, which is all served up with a smile. It's great value for money there. Sandwiches are about £3.50 and come with a big side salad and coleslaw. I opted for the bacon butty and the bacon was cooked just right for me – nice and crispy, but not dried out, and no flab in sight.
The puddings were a real treat too. Stuee's Strawberry Sundae was bigger than his head.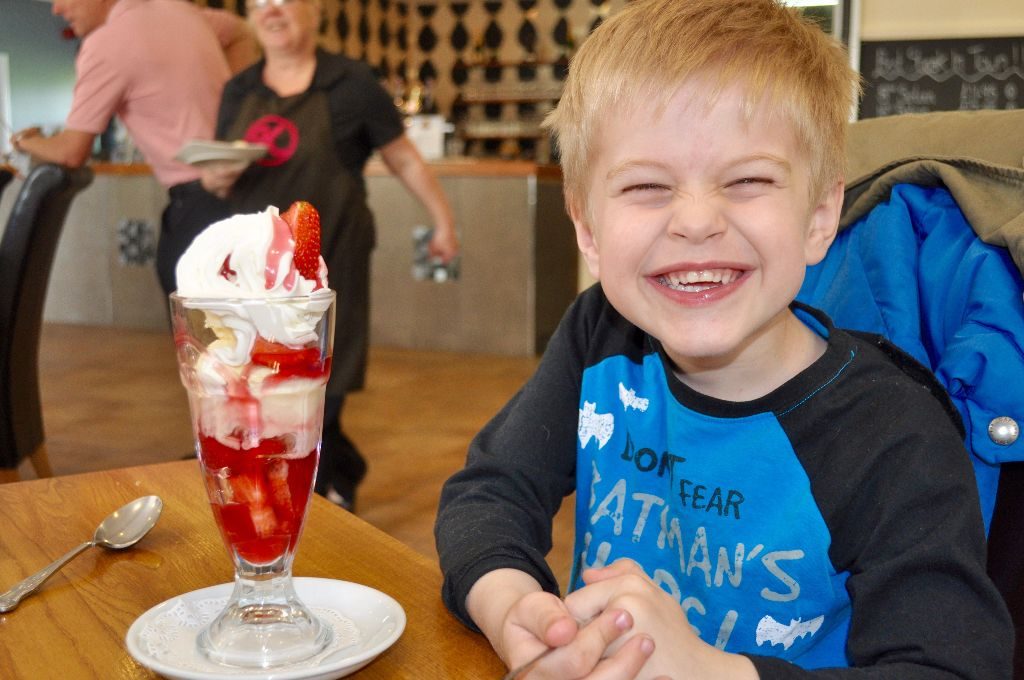 We had a fantastic time at Pirate Cove Adventure Golf. Admittedly, it's a bit of a trek from Leeds (about an hour's drive) but with the cafe being available too it made a great day out for us, and was definitely worth the journey.
Comments
comments