The Countess of York is found within The National Railway Museum (in York). The elegantly restored railway carriages are available for people to dine in splendour, and my friend Lorna and I boarded the train for Champagne Afternoon Tea.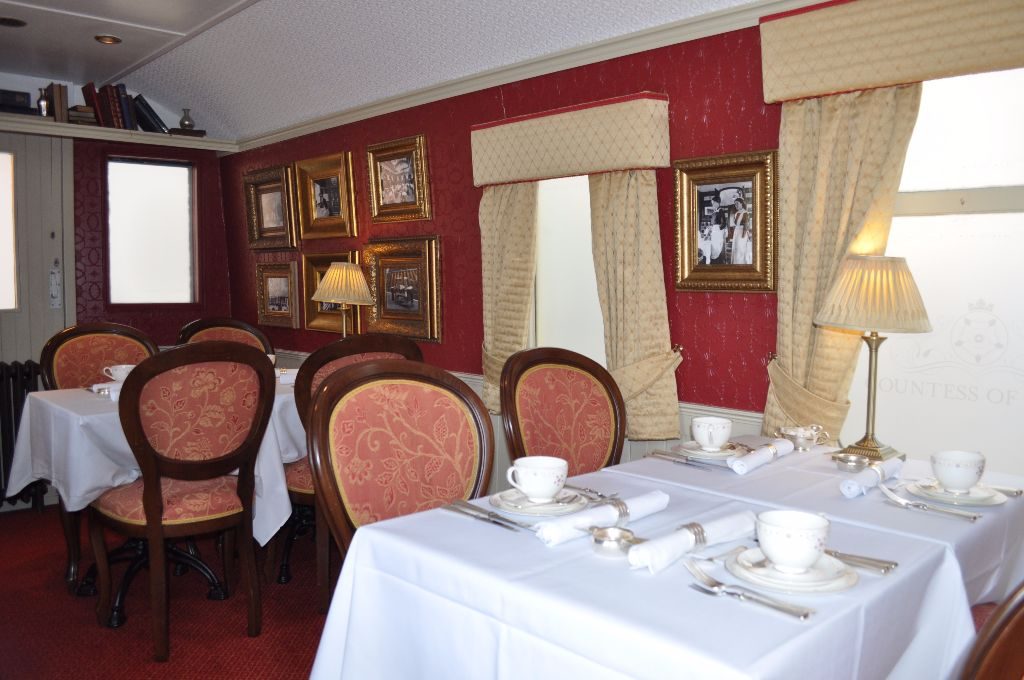 First, we were given an extensive menu of teas to choose from. However, I'm a simple girl when it comes to tea and without hesitation, I'll always choose Breakfast Tea. The tea sets are completely gorgeous. Silver tea pots, and hot water pots, along with dainty china tea cups and sugar bowls are laid out with precision. All the tea paraphernalia is there, ready and waiting for you to go through the intricate ceremonies of creating your perfect cup of tea.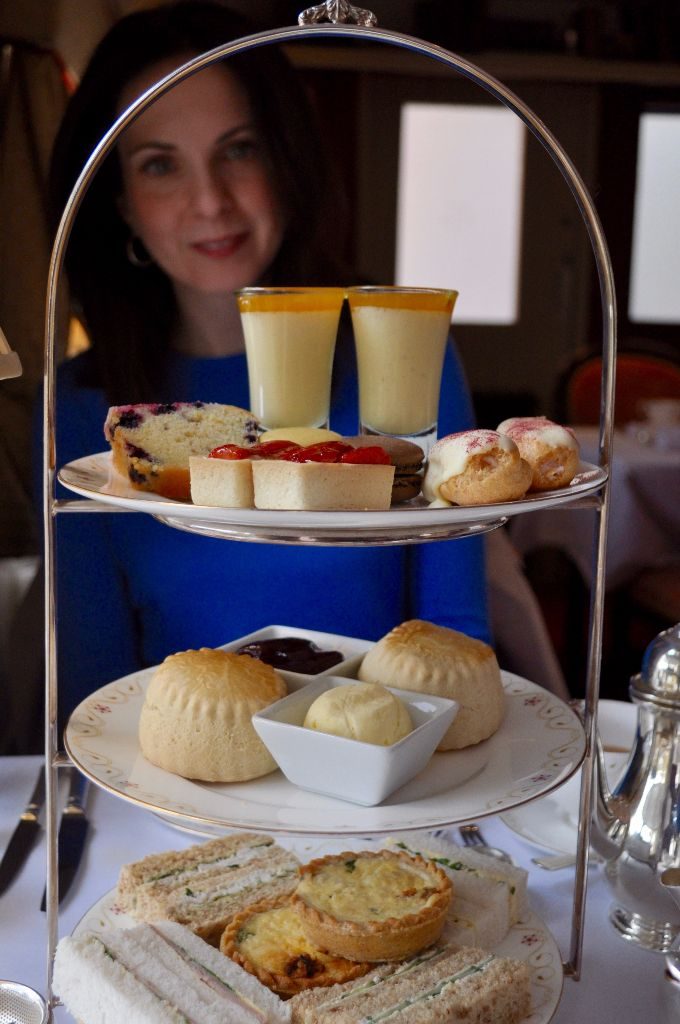 Shortly after the tea, our tower of food arrived (and not before time, we had both arrived super hungry). The portions were generous; a selection of sandwiches, quiche, scones, as well as numerous sweet treats to top it all off.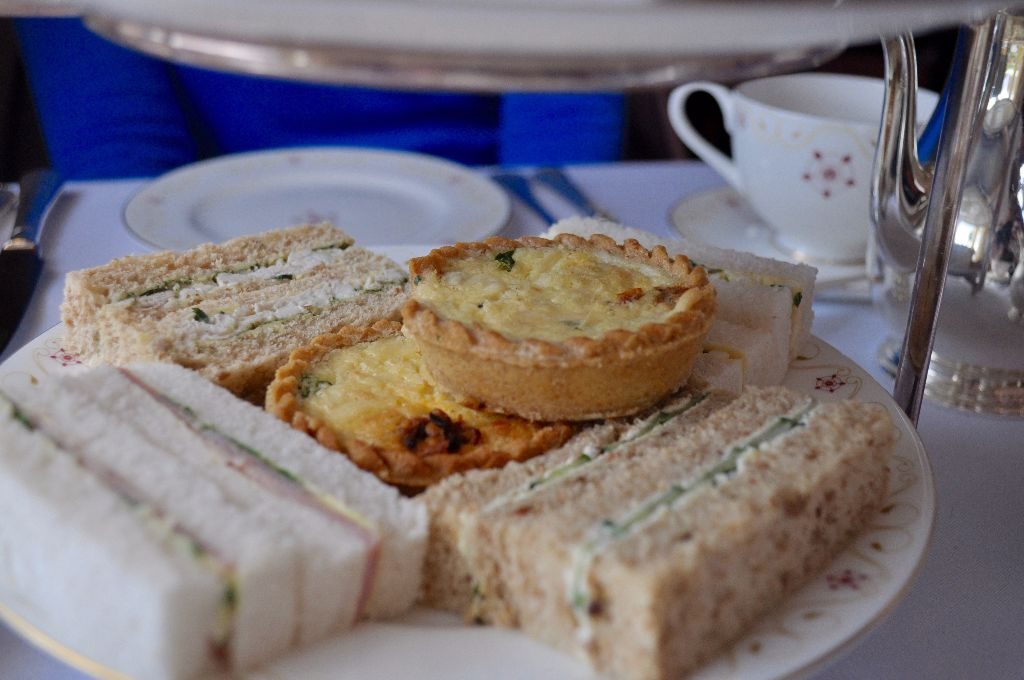 The finger sandwiches were delicious. My favourite was the chicken, as it was full of flavour and delicately created. I think there was a hint of lemon in the mayonnaise, which lightened the whole thing.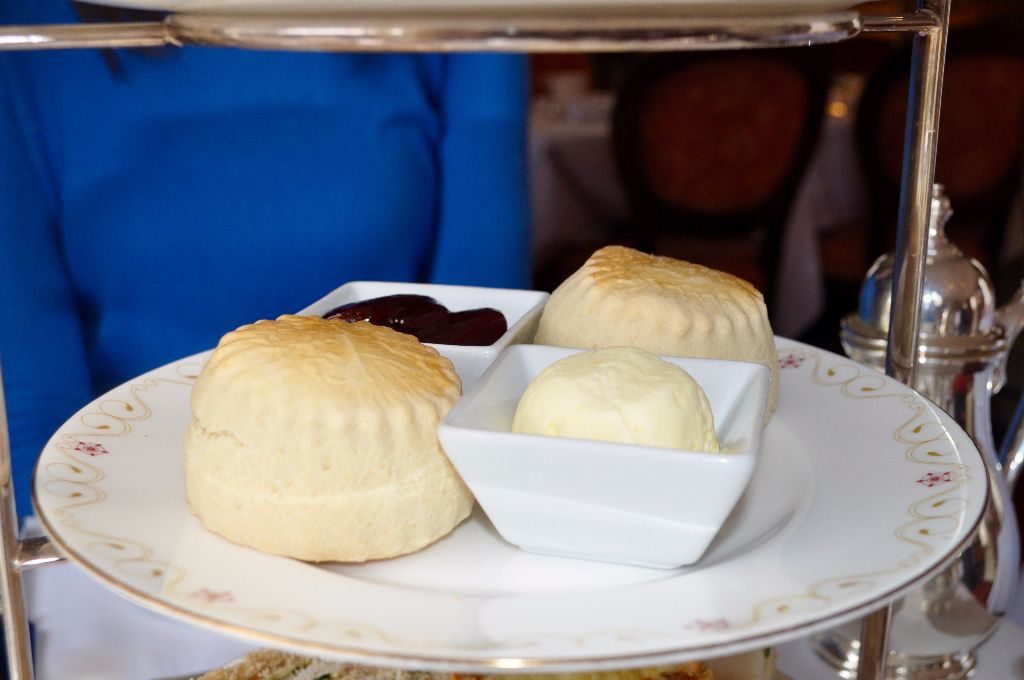 The scones were nice, and the jam was vibrant and fruity. However, we were told that they came with clotted cream and Lorna (being a clotted cream connoisseur) quickly spotted that it wasn't. (The cream was ok, but it had been over whipped and I couldn't taste the vanilla that it was meant to be flavoured with.)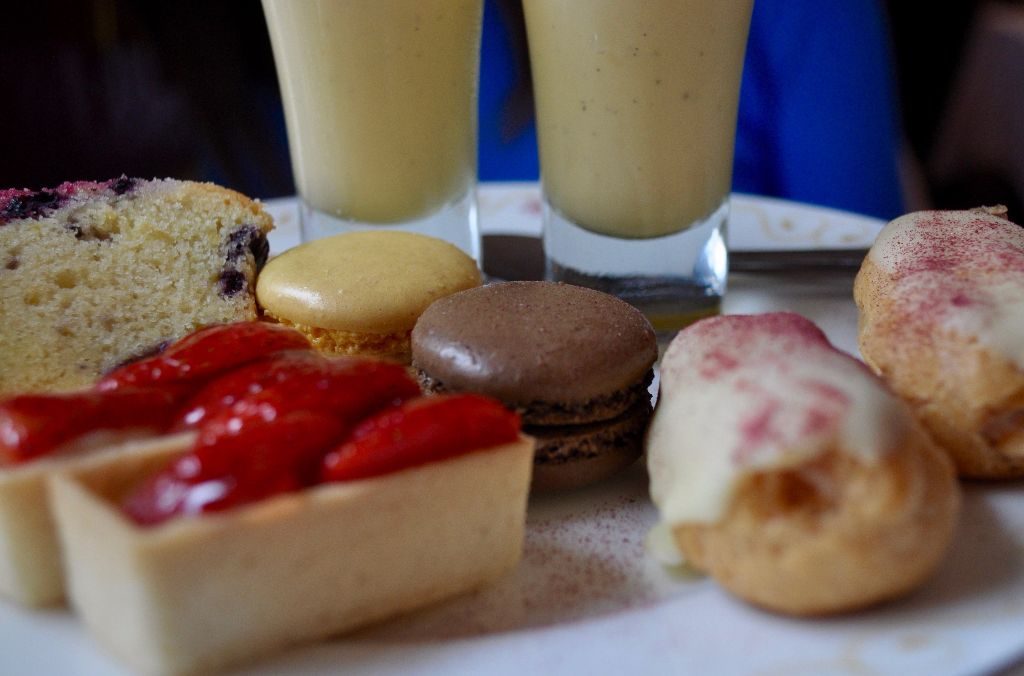 We then moved up to the plate of delights waiting on the top of the stand, and how completely spoilt we were with this. There were strawberry and crème patissière tarts, white chocolate and raspberry eclairs, slices of lemon and blueberry drizzle cake, passion fruit possets AND macarons. Good grief.
My favourite sweet treat was the chocolate macaron. It was chewy, delicate, and really well flavoured with chocolate. The lemon and blueberry cake was stunning too, and the strawberry tarts were as tasty as they were beautiful.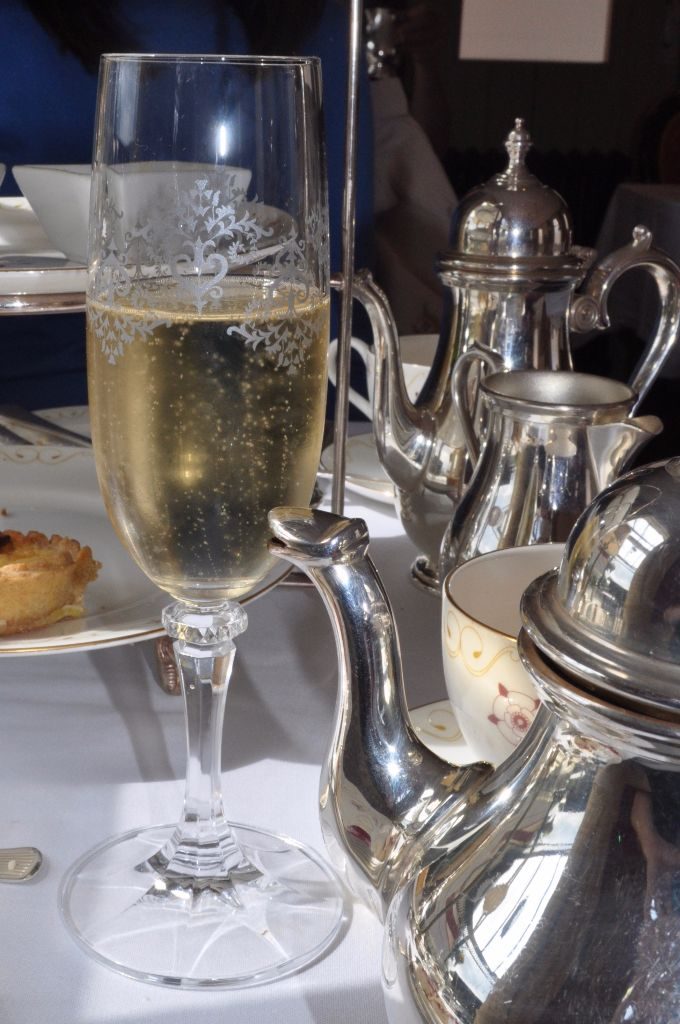 We took our time working our way through all of this, and had a break to enjoy the cold and refreshing Champagne. We sat, nattered and supped our bubbles out of elegant, pretty glasses.
The Countess of York is a beautiful and unique place to enjoy afternoon tea, and we had a fantastic time. There's so much attention to detail within the carriages, and everything is made of really high quality.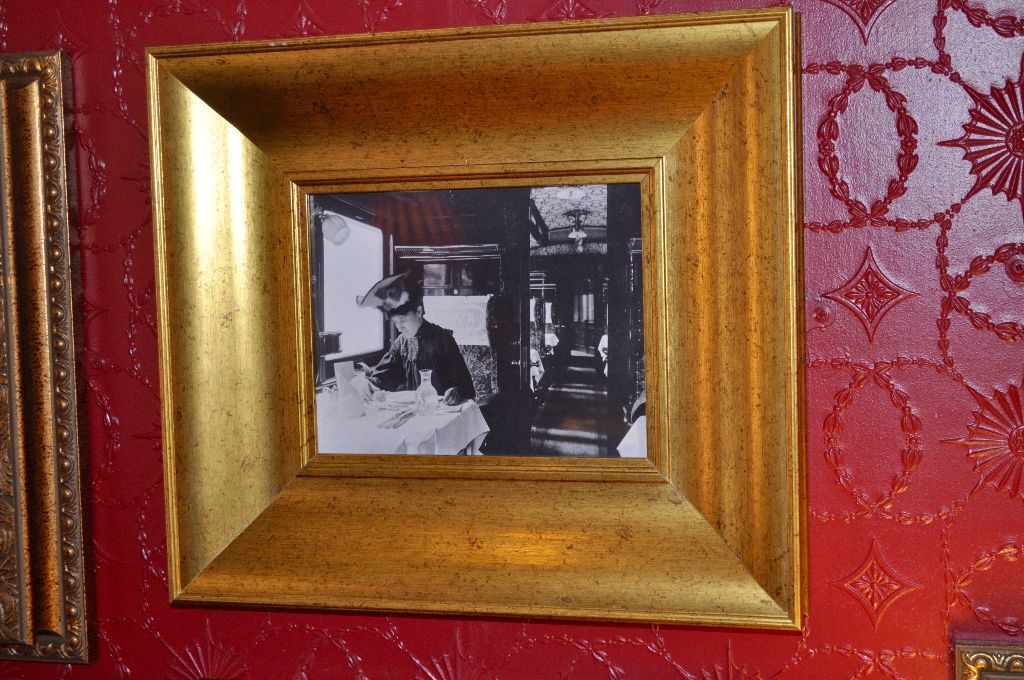 I love the old pictures on the walls, including people dining on trains, and train station tea stalls etc. The management clearly cares about the setting, and have created a gorgeous place space to spend the afternoon.
Comments
comments