The Food Academy at Leeds City College's Printworks Campus is a training restaurant providing commercial experience for students enrolled in the Catering and Hospitality courses at the college.
I'd never heard of it before, and was intrigued to see what it was like after being invited down for a bloggers event for the students to showcase their talent. The venue is lovely. There's a proper restaurant, bar, cafe and deli on site, and the standards are high. We were served a four course meal, with students working both in the kitchen and front of house.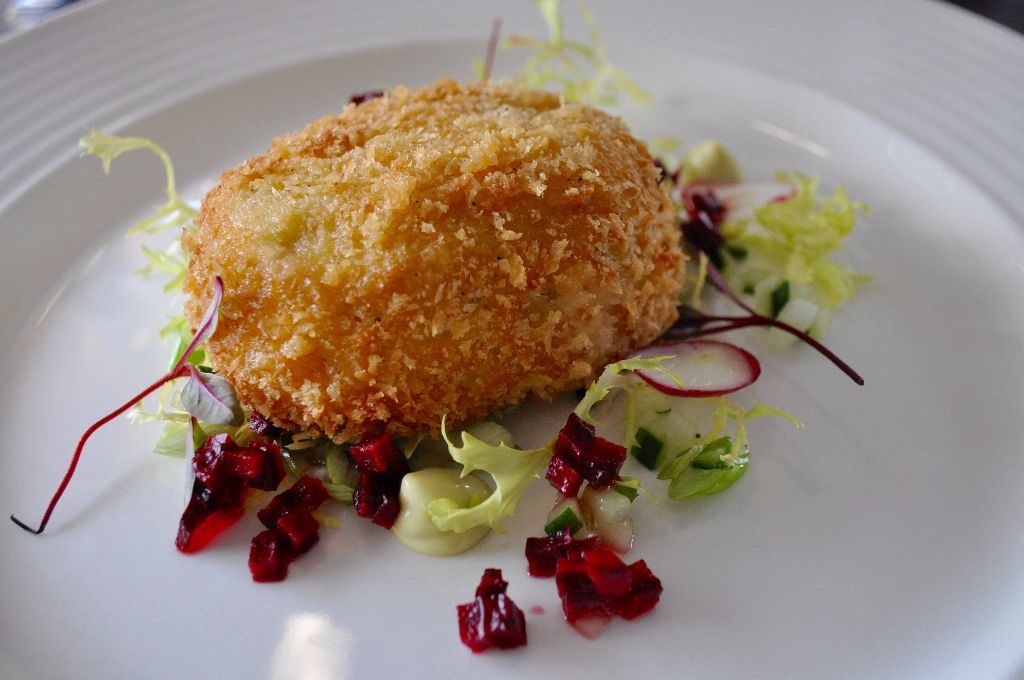 First up was a Veal and Goats Cheese Nugget served with pickled beetroot, cucumber, spring onion, and radish. The ingredient that made this course sing was the pickled beetroot. It took on the richness of the goats cheese perfectly.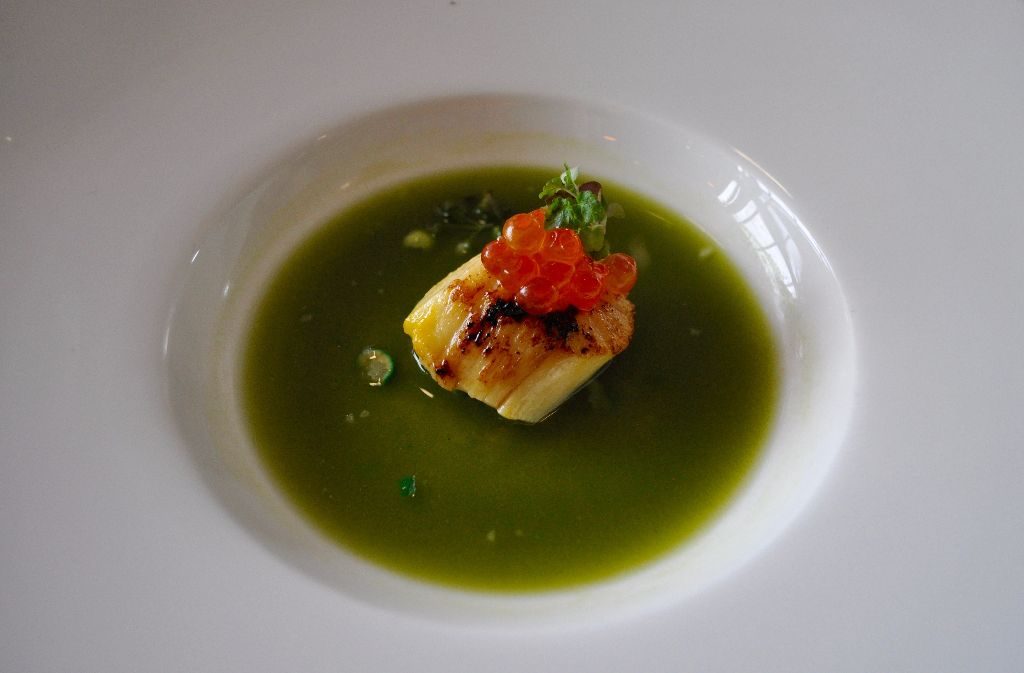 Next up was a Saffron infused Scallop served with herb soup, salmon roe and wasabi pea. The scallop was amazingly well cooked (and I'm a harsh judge as scallops are one my all time favourite foods), and the salmon roe added a fresh, strong fish flavour to the dish.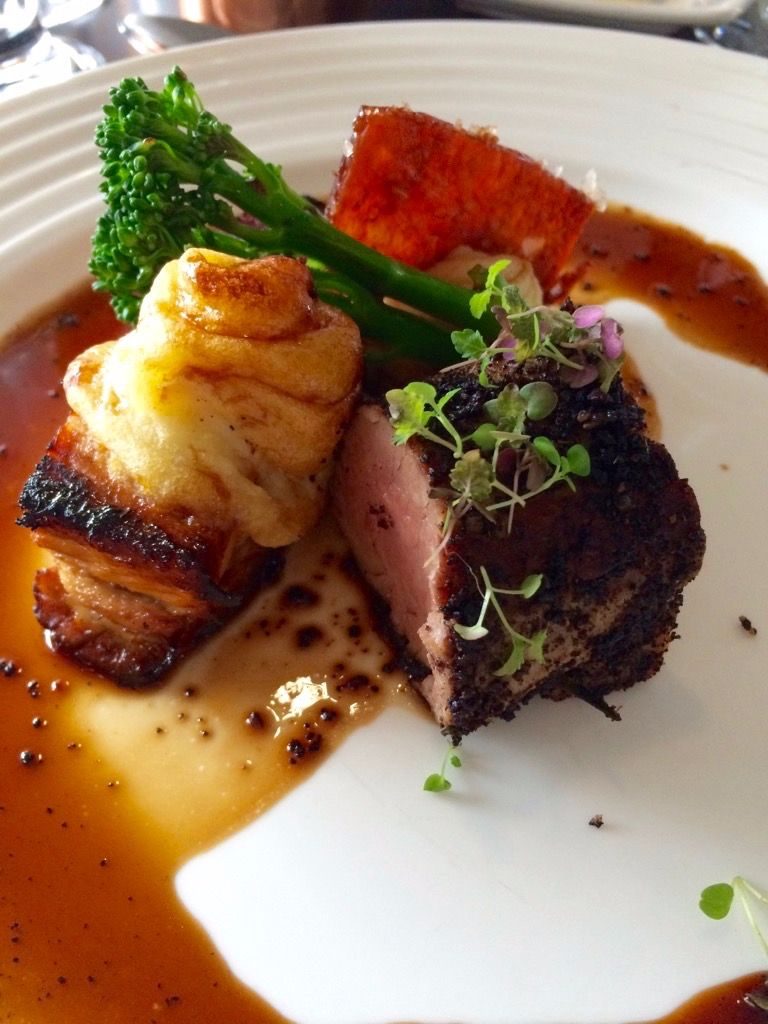 The main course was named a Plate of Pork, and what a plate it was; Black pudding & chilli crusted pork fillet, slow braised belly and pomme puree. All of this was bursting with flavour and the gravy brought it all together perfectly. It was brilliant. The pork loin was tender and the braised belly had a tasty crust. Also, the fat had been cooked out well, so it wasn't too rich but remained moist.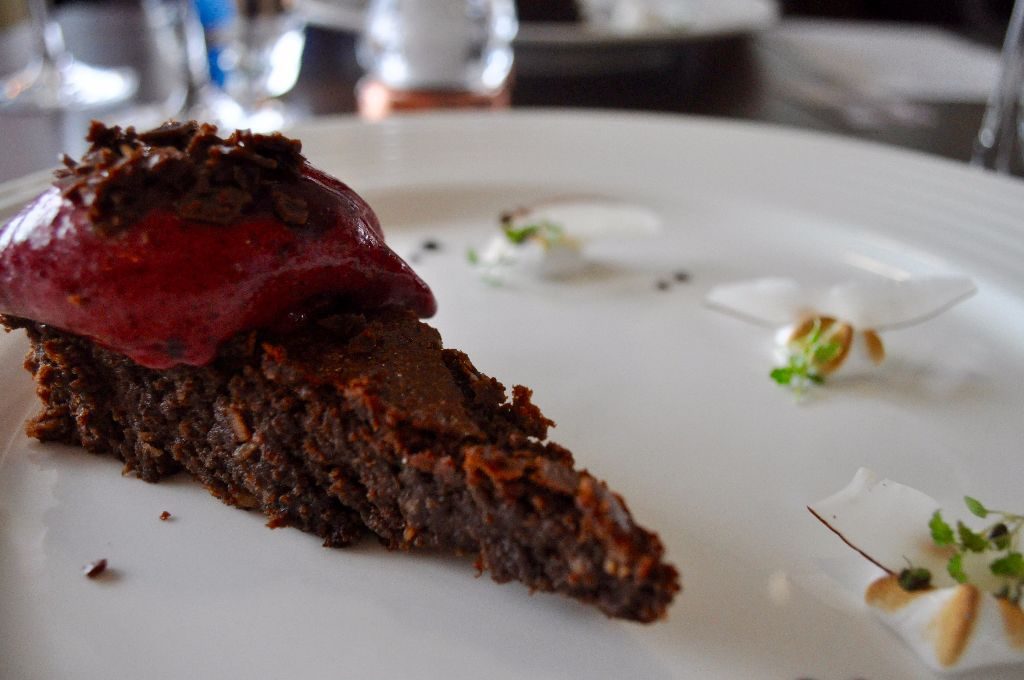 We finished with a Chocolate & Coconut Torte, with coconut shavings, blackberry sorbet and torched meringues. The coconut lightened the dish so it wasn't heavy at all, and the sorbet was strong with blackberries, though it could have potentially had a bit more acidity in it.
The meal was served up in such a professional manner and it all ran like clockwork. One of my favourite parts of the evening was seeing the chefs come out at the end so that we could meet them and thank them for the meal. They all looked so happy, and rightly so; they did an incredible job.
On leaving we were given a goody bag, with these delights in it:
It's great to see the new talent emerging from The Food Academy, and the set up is really impressive. You can book into the restaurant, or for something less formal, pop in to the on-site Deli. On Fridays there is a full Butchers shop service there too.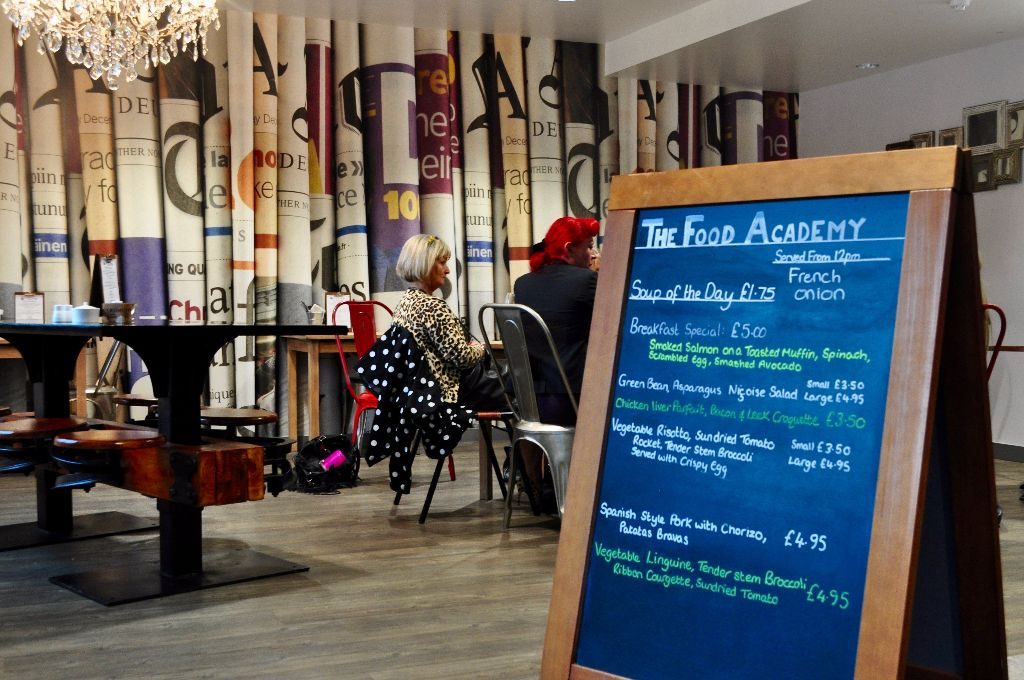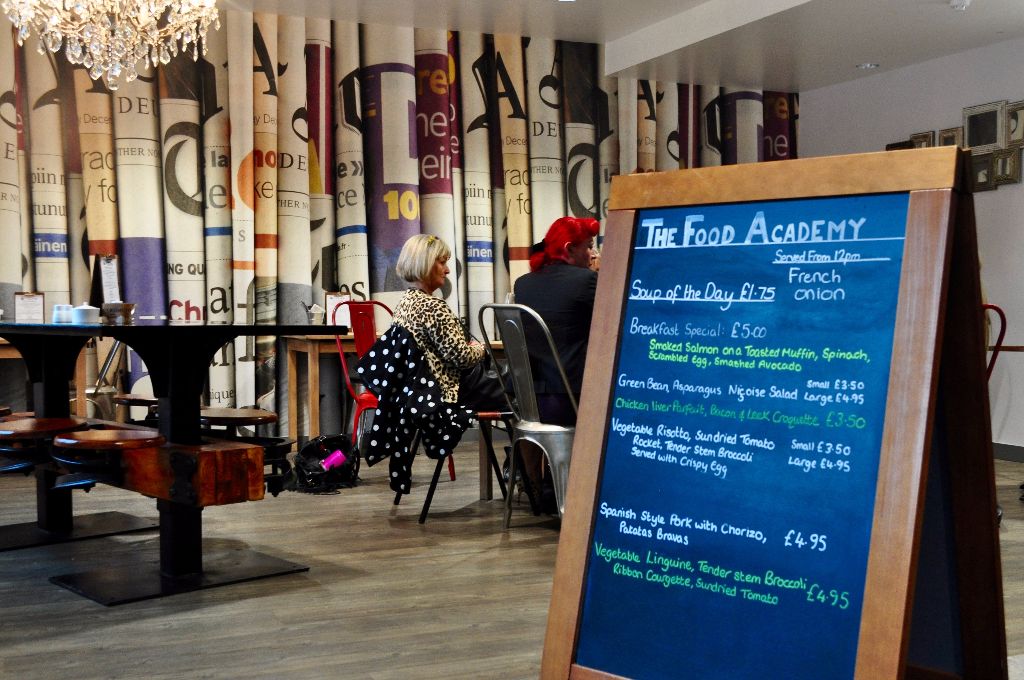 The Food Academy is a great venue, doing some brilliant work with new talent in Leeds. Get down there and support them when you can, please.
Comments
comments