I went to Iberica's launch event recently, which was completely amazing, and so when I was invited back I was delighted. This time it was for a special bloggers' event to sample the new dishes that have been introduced to the menu for spring. Every few months, head chef Cesar Garcia goes out to Spain to research food and get inspired by new dishes. On his return, he creates new plates of food, which are all tested by a panel. The panel then choose their favourite dishes, and these favourites then make it on to Iberica's menu.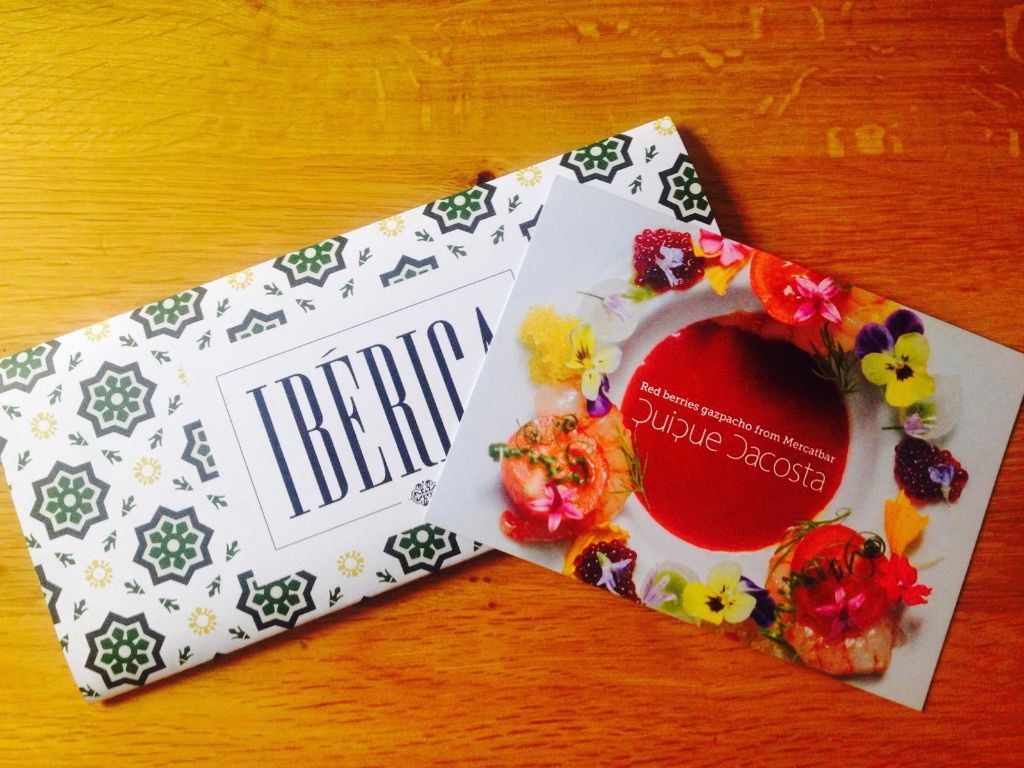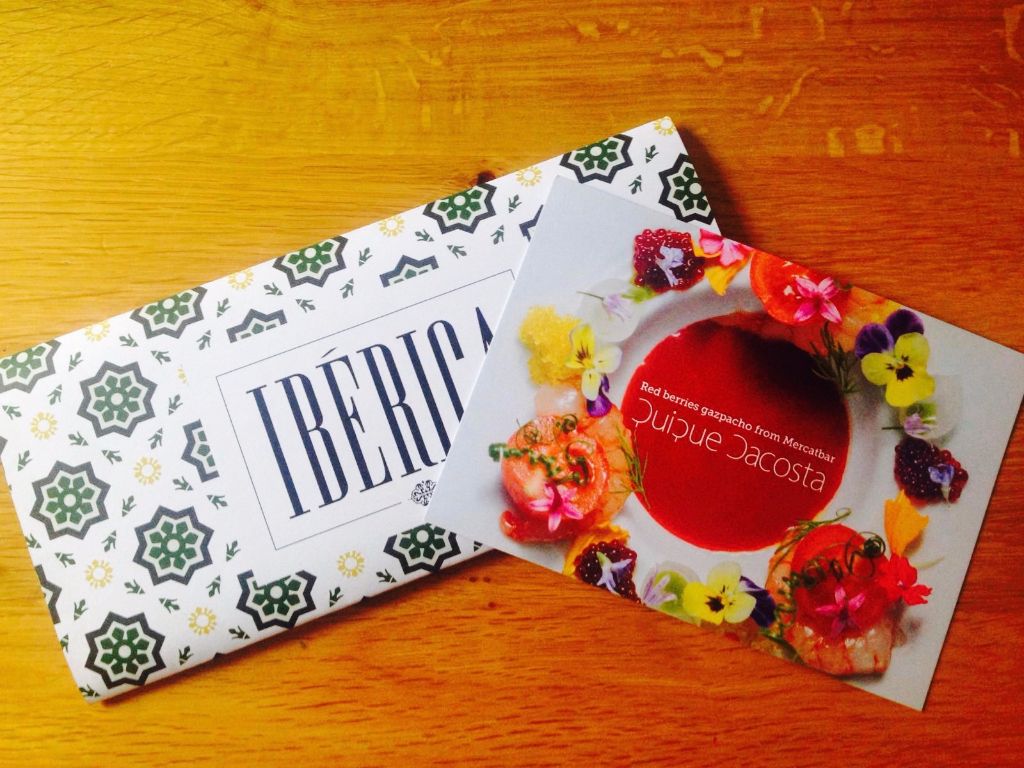 We were hosted upstairs in Iberica's beautiful private dining room. The space is glowing with glamour, decadence and character (and gorgeous wooden tables). I love that the large portraits on the walls reveal that this venue doesn't take itself too seriously though, and that it's focus always remains on food.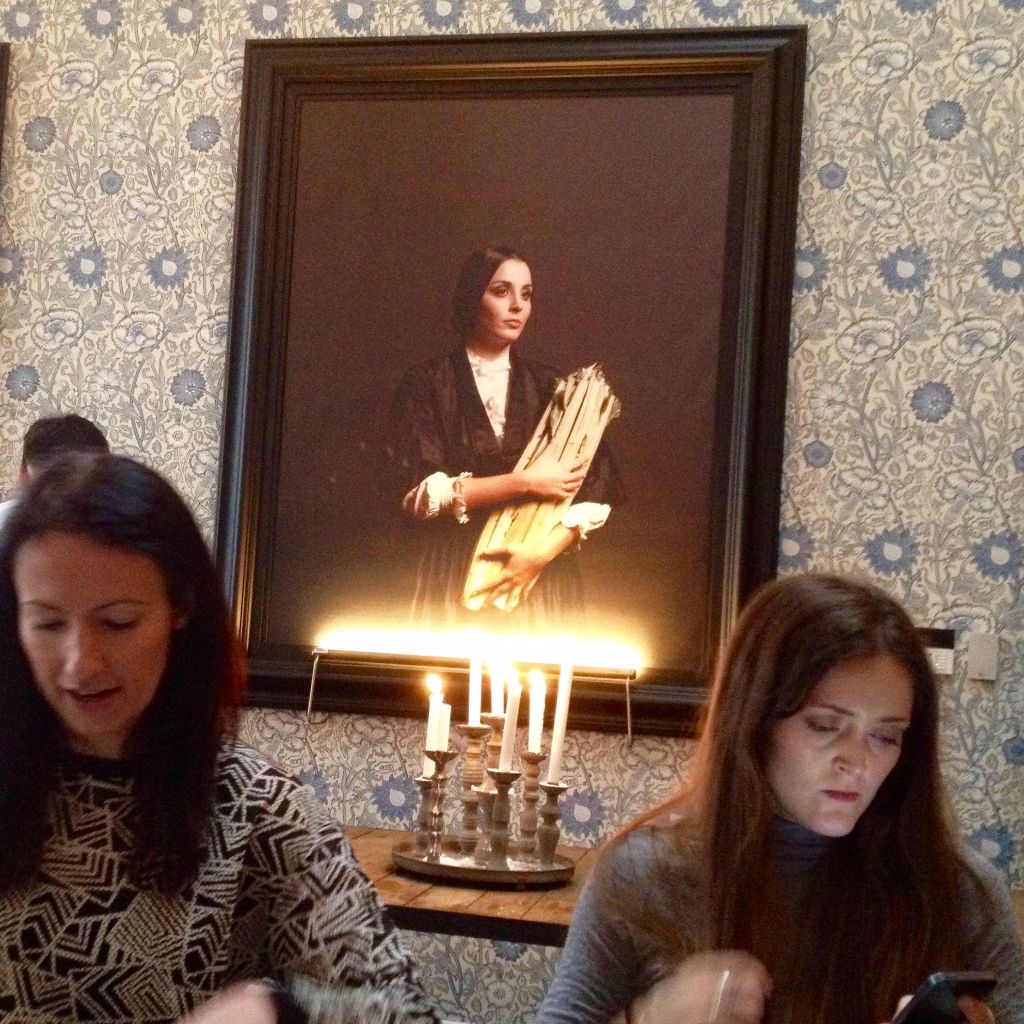 We started our evening with a glass of bubbles, from the beautifully colourful bottle of Vilarnau Cava. It was refreshing, flavoursome and very drinkable. Out came a trio of meats alongside boards of cured Iberian acorn-fed "Presa" (Lomito de Bellota). These were high quality, well-flavoured and textured meats. The the pork loin ("Presa") was dark in colour and looked as if it might be tough, but it was the complete opposite. It was amazingly tender, whilst being strong in flavour. I loved it.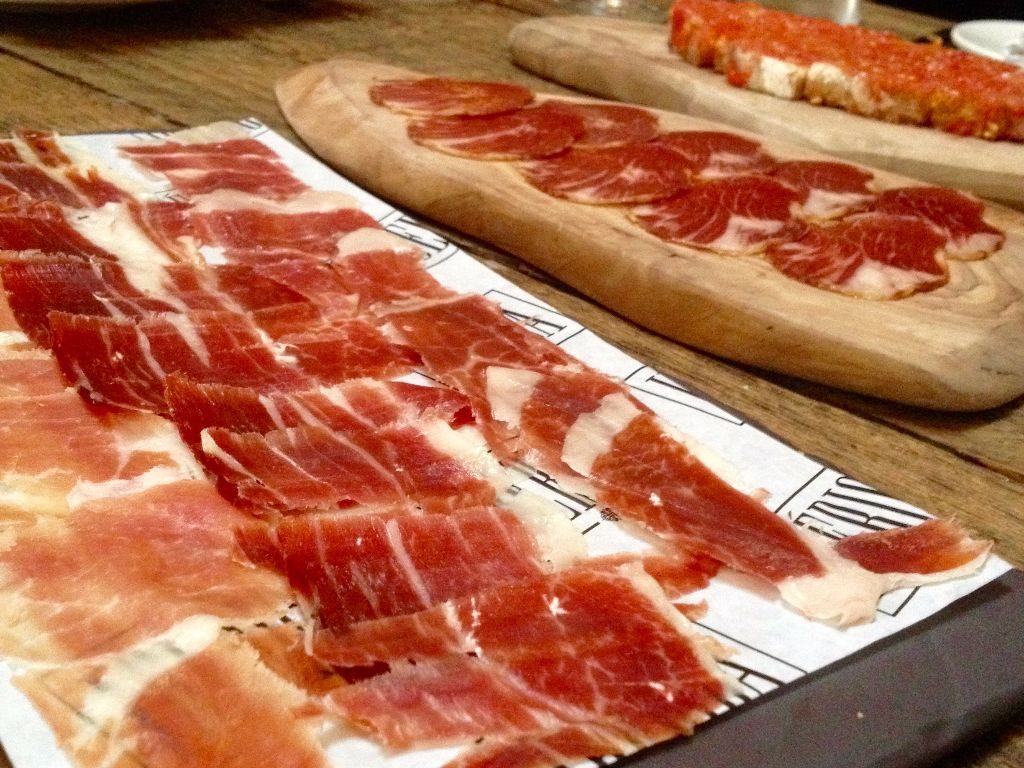 Alongside the meats was one of my most favourite Spanish dishes; toasted bread with tomatoes. It's so simple and basic, but when done right, it's utterly delicious. Iberica, of course, knows exactly what it's doing and uses only the best ingredients, so this dish was perfect.
Next up was a real treat: Red berries gazpacho from Mercatbar, by world-renowned and Michelin starred chef, Quique Dacosta. This dish is insanely good. There's a collection of delicately plated berries, vegetables, flowers, herbs and oils that is served up to you, and then the dazzlingly red gazpacho is poured in.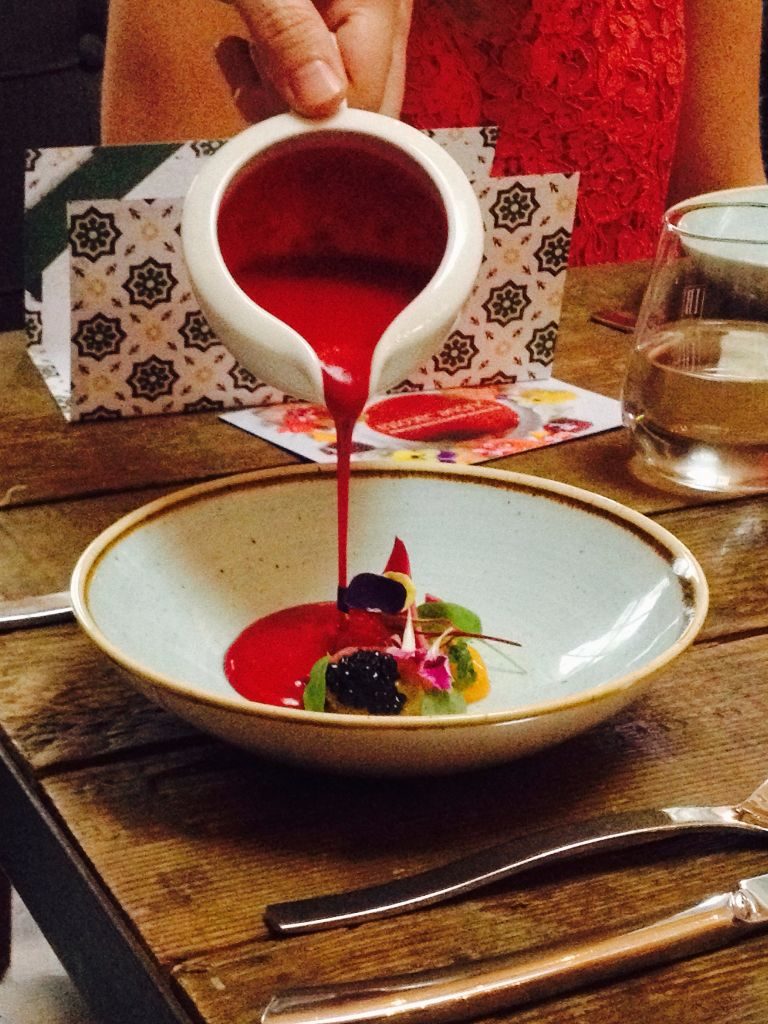 Each and every mouthful of this dish tastes different, and they are all packed with intense and fresh flavours. It's so impressive. Iberica Leeds has this dish on its menu in honour of Quique Dacosta (who was part of their Nacho & Friends event), but it's only available until the end of June, so I urge you to go down there and try it. Quick – go!
Other dishes that we sampled included Asparagus toast, which, like the tomato toast, appears simple, but is packed with flavour. Cauliflower tempura was a first for me, but I'll certainly go back for it. There was also hake, with hollandaise sauce and lettuce water. The fish was very delicately cooked, in fact, it was just cooked, which made it immensely soft. A beautiful dish.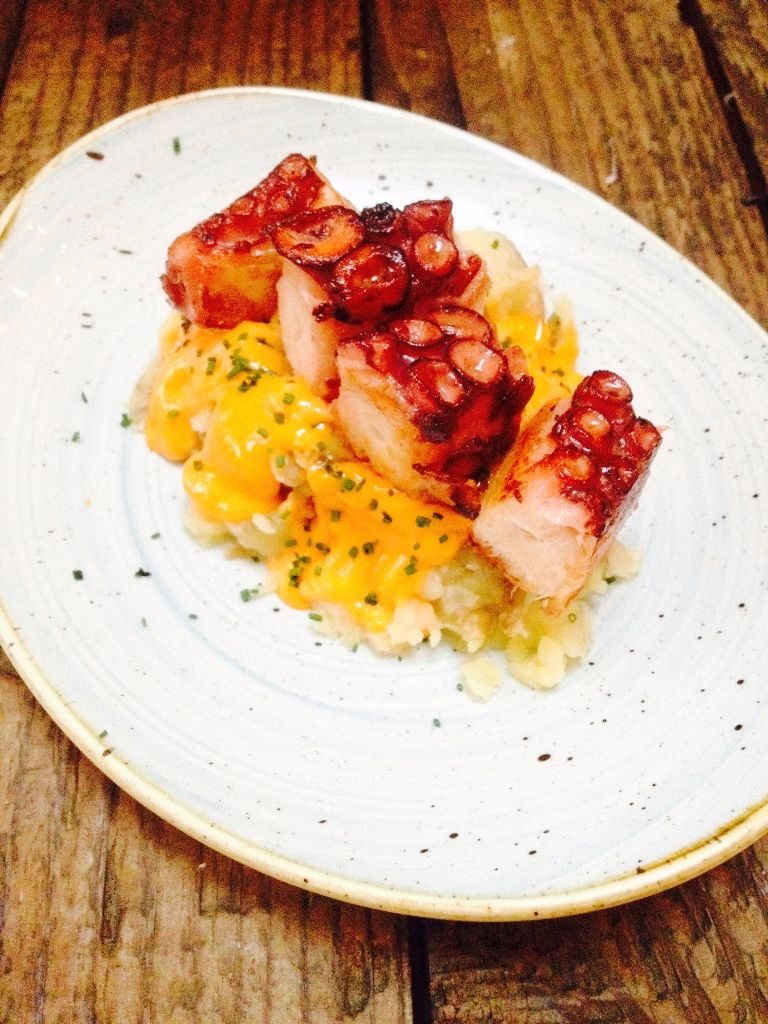 One of my other favourites of the night was the Iberica octopus a la gallega: Galician style octopus with potatoes and pimento de la Vera (paprika). The octopus is boiled before being flash grilled. It's soft, dense and the flash cooking gives it a wonderful hint of smoke.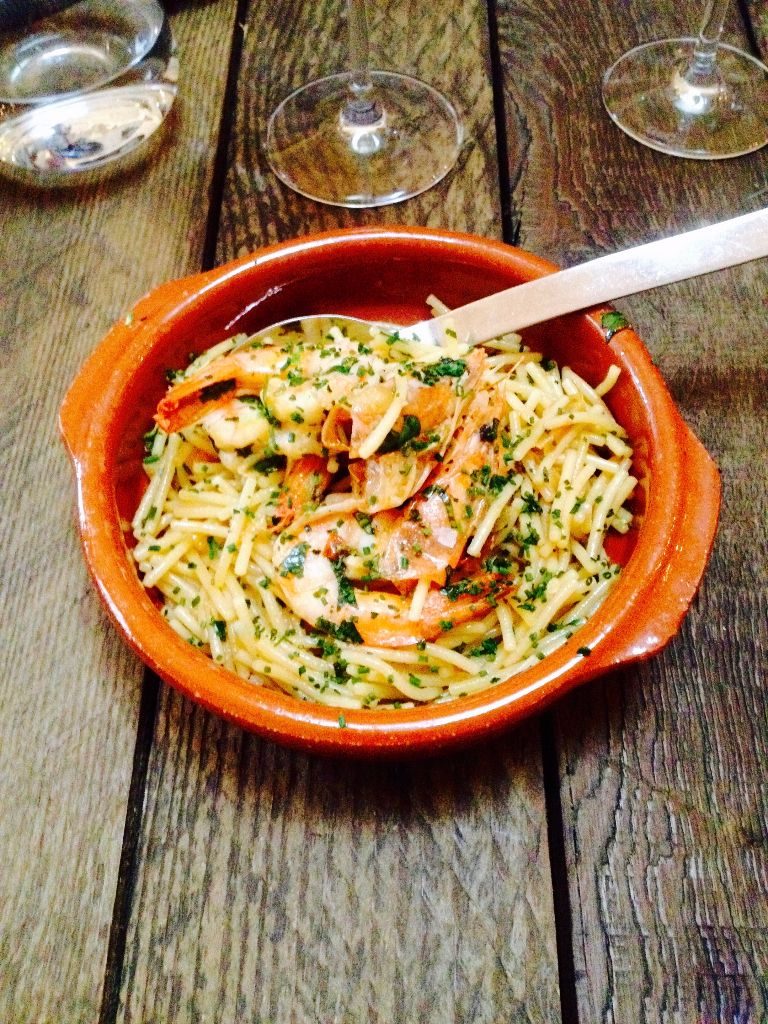 I also loved the Fideua with garlic and prawns, which is a classic seafood dish originating from Valencia. It's like a paella, but made with pasta instead of rice. There was a very pleasing amount of garlic in there, and they squeeze the juices from prawn heads in to the sauce too, making it rich with flavour.
At this point of the evening, I had to leave for another event – COMPLETELY GUTTED – but I left my tasting partner to try out the desserts for me. The Caramelised Spanish rice pudding was a big hit with everyone there, as was the Gloria cheesecake, which is served with parmesan and dried strawberries. (That sounds so strange that I might have to go back to sample it.)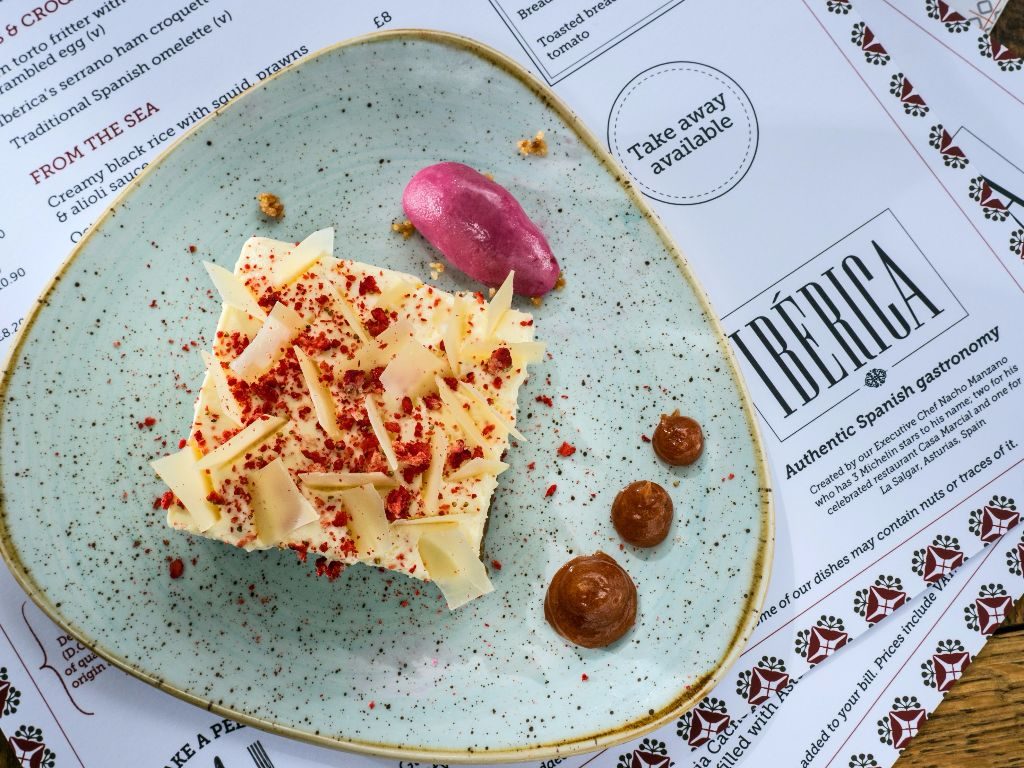 I had such a great evening at Iberica. The staff were brilliant – friendly, knowledgeable and so welcoming – and the company was fantastic too. If you haven't tried Iberica in Leeds, I recommend that you do. It's a beautiful venue, serving amazing food, and I love that there's somewhere in Leeds that has so much fresh seafood and fish on the menu. Iberica is a place that makes me feel like I'm on holiday, and you can't really get better than that I don't think.
Comments
comments