Last night I went along to Chaophraya's Thai Tasting Dinner, which showcased their new Graduation Menu. The event included a cooking AND a cocktail masterclass, as well as courses from the new menu. It was a complete treat.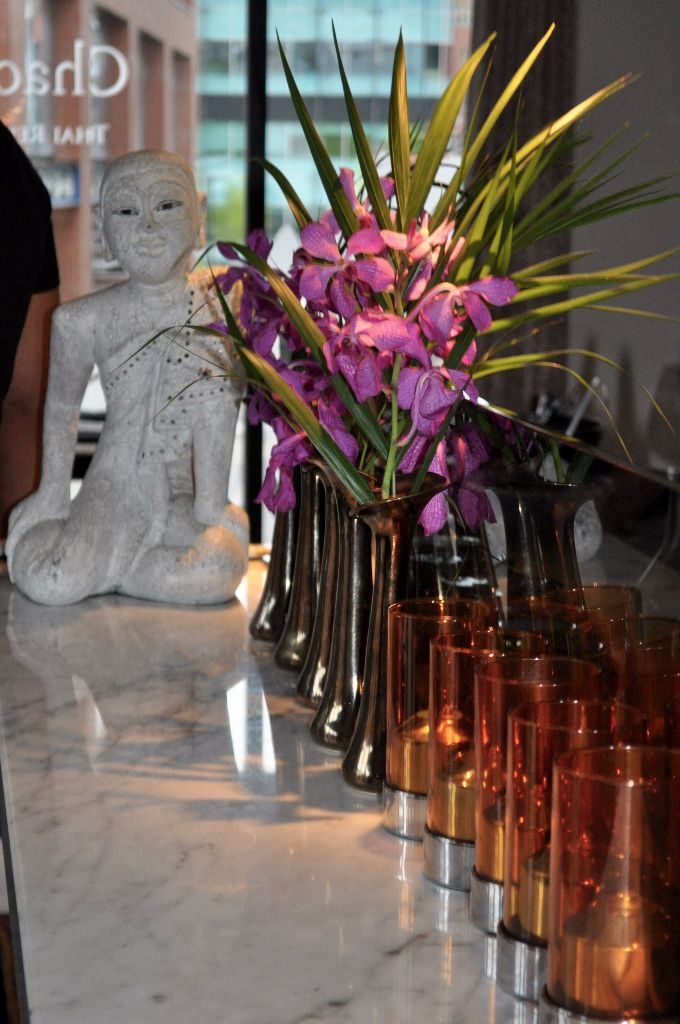 We began by making our very own starters…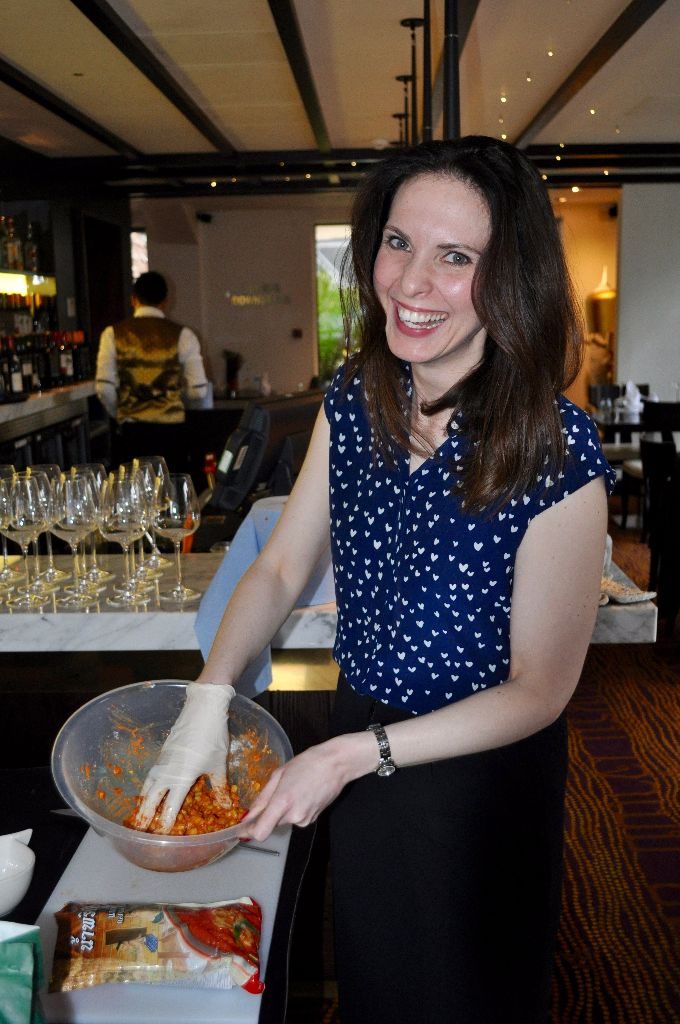 First up we tackled the sweetcorn cakes. They're amazingly simple to make, but don't let that fact make you underestimate how tasty they are. The ingredients are sweetcorn, thai red curry paste, self-raising flour and egg. Mix them all together, form into round, flat shapes, deep-fry, and serve.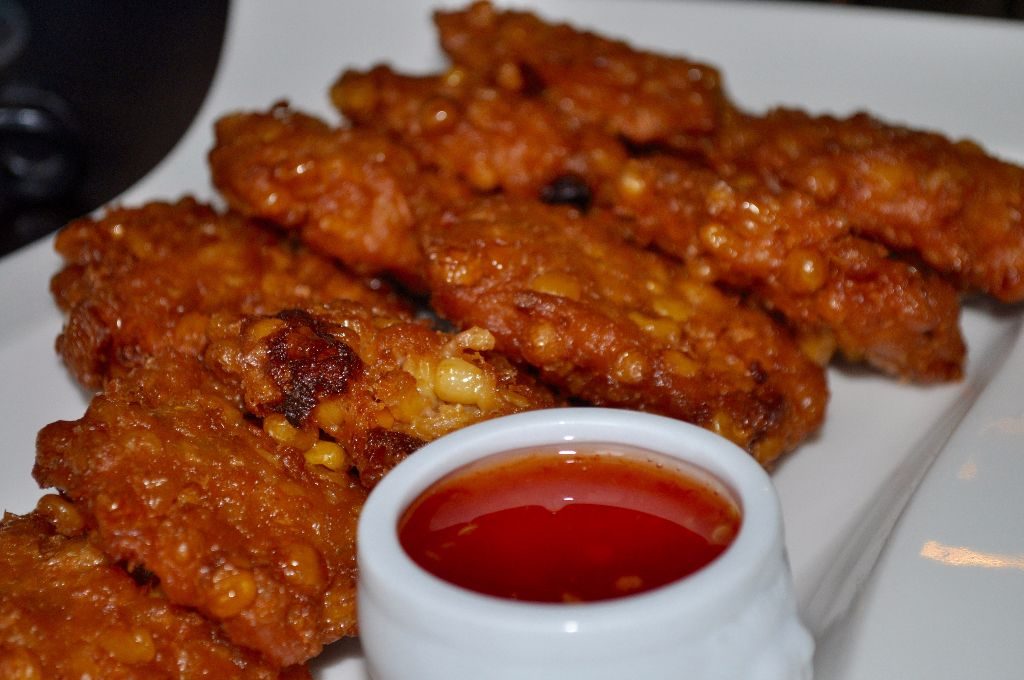 Next up, we made vegetarian spring rolls (whilst wearing chef hats – I love a chef hat).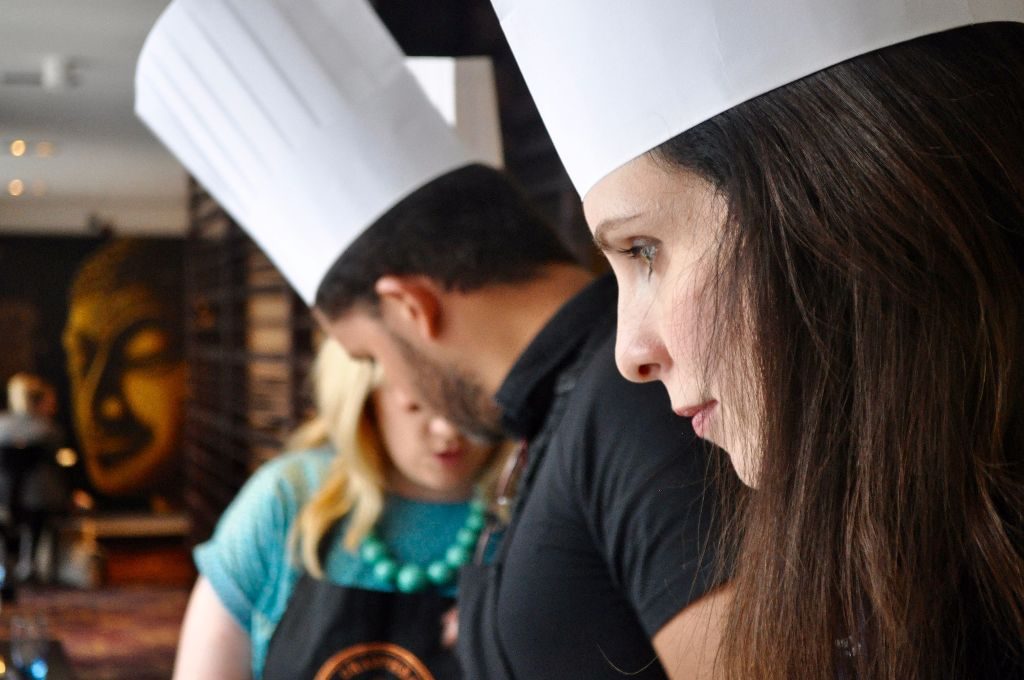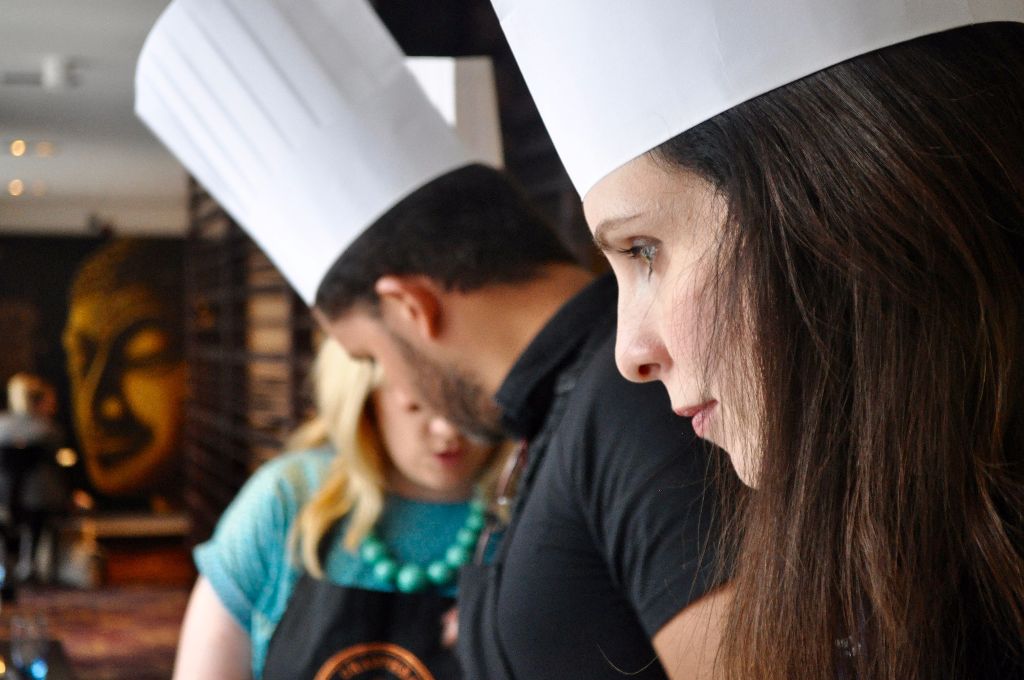 One of Chaophraya's talented chefs prepared the veg in front of us (her knife skills are incredible) and then cooked it up, along with bashed up coriander, garlic and black pepper. We were then tasked with rolling up the veg to create spring rolls, and I think we did rather well!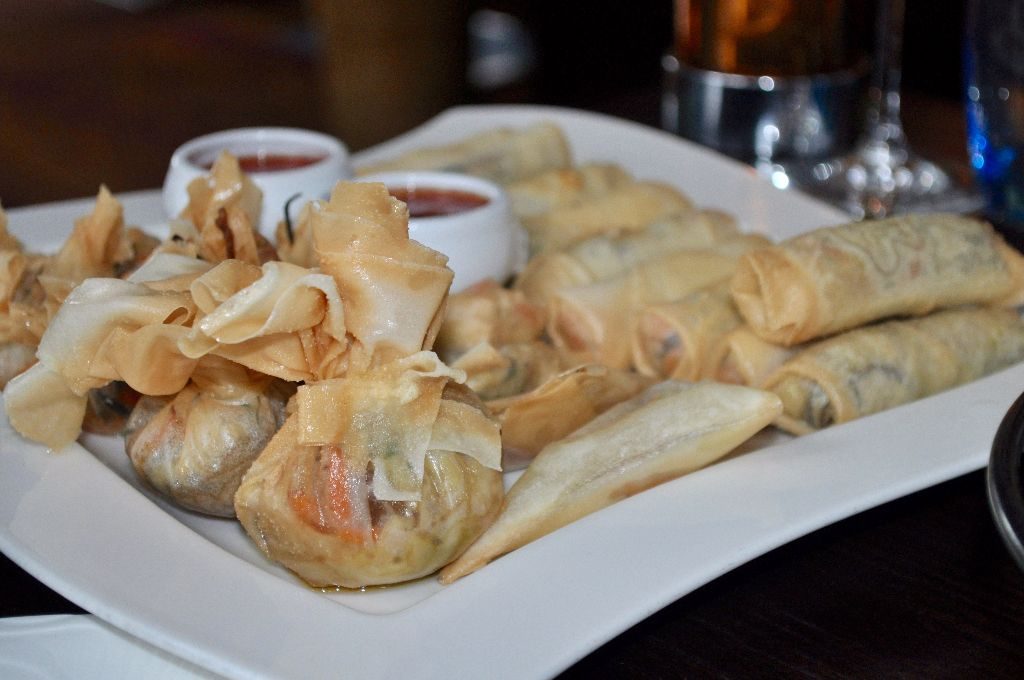 The other starters we tried were Scallops & Black Pudding (with mango and a chilli and lime dressing) and Mahoh (pork poached with palm sugar, sweet turnips and peanuts, served on fresh pineapple). The scallops dish was amazing – the black pudding was of the highest quality, and the hot, zingy lime and chilli dressing cut through the richness of it really well. The Mahoh dish wasn't for me at all though. It's incredibly sweet (baklava levels of sweet) and just too much for me, being I'm more of a savoury gal. I brought some home for Mr M though, and he LOVED it.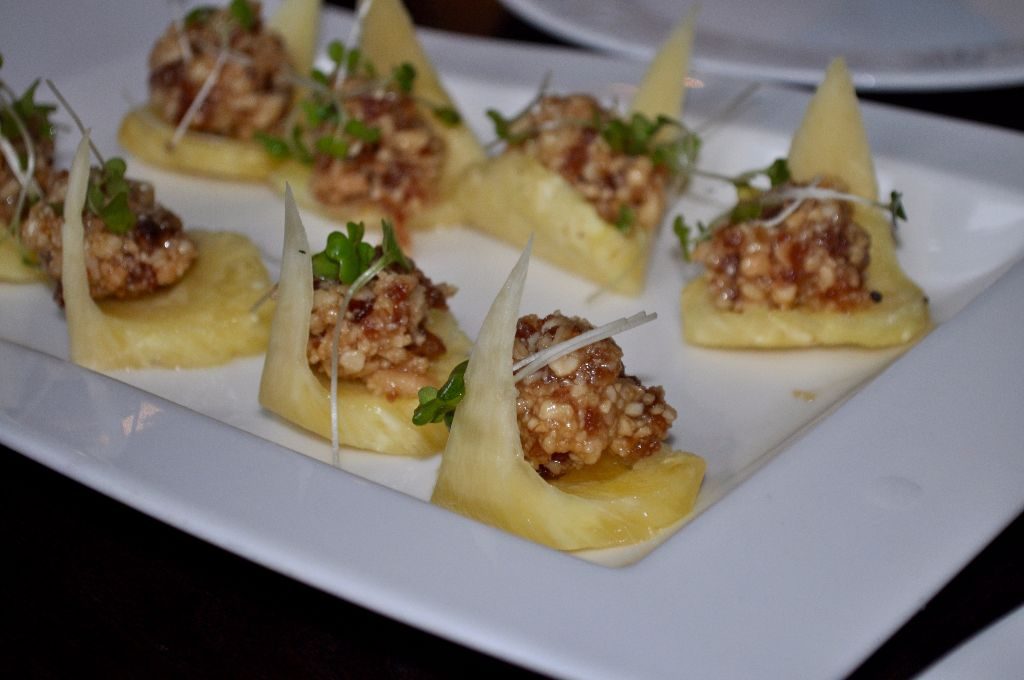 The main courses we sampled were all big hits. The Chicken Noodles with Sriracha Sauce dish was very hot, but really tasty. The Steamed Sea Bass with Ginger and Soy Sauce was delicately cooked and the sauce was sweet but salty too, with the spring onions bringing freshness and texture. The Roasted Duck in Red Curry was great too. The duck was soft and full of flavour, and it wasn't overpowered by the curry sauce even though coconut milk flavour was quite strong.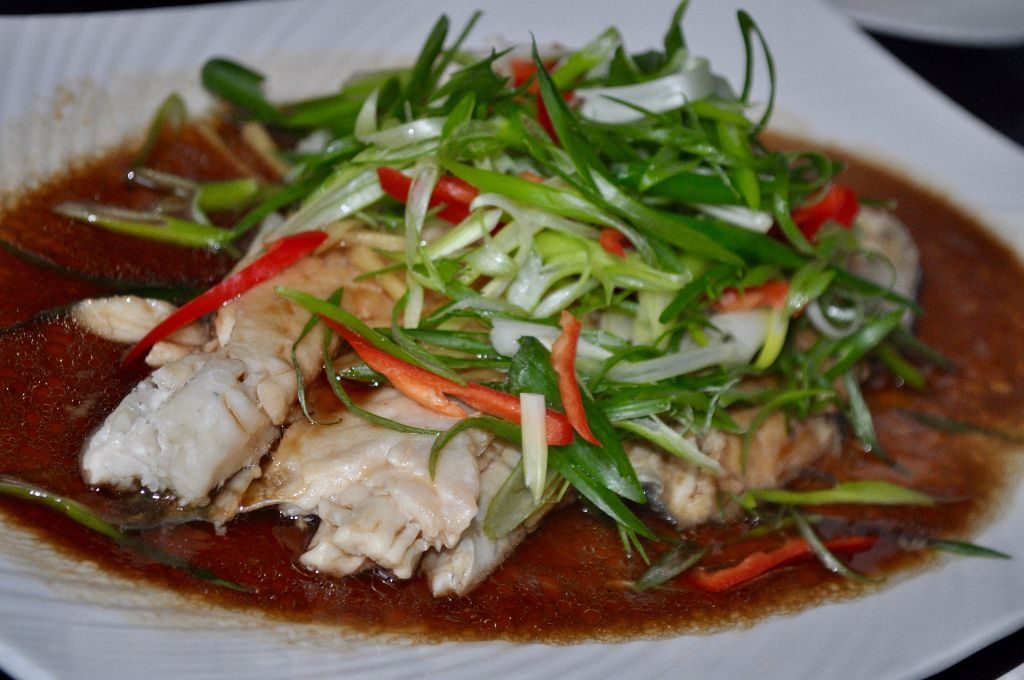 Our Cocktail Masterclass was next, and this was SUCH fun.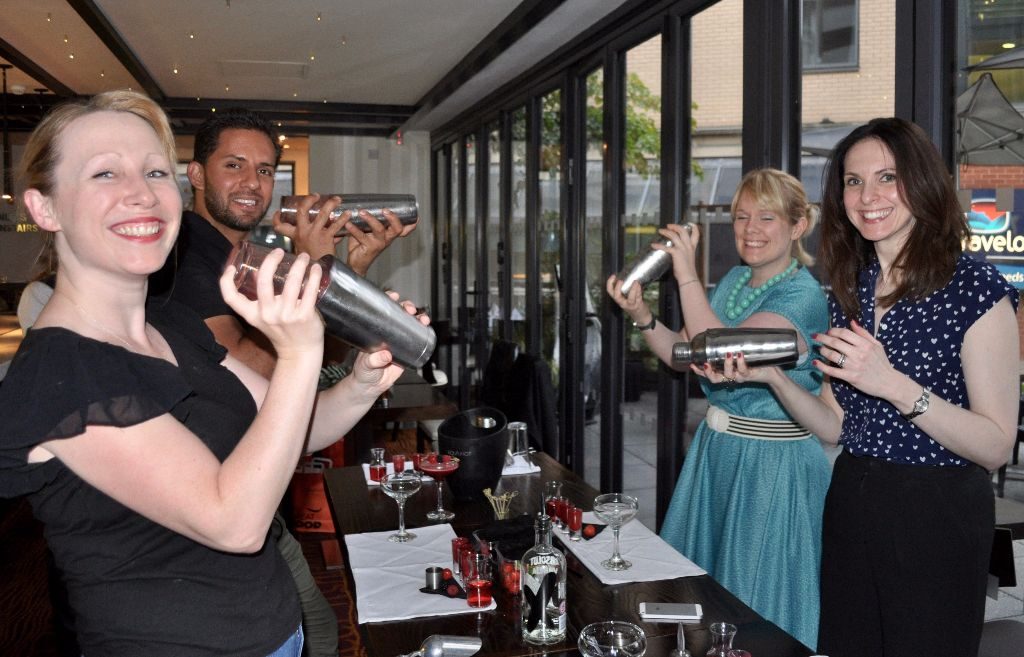 We made a YOK LOR (blackberries, raspberries and strawberries all muddled and shaken with Absolut Raspberry Vodka and a splash of Chambord). It was fresh, vibrant, and very easy to drink.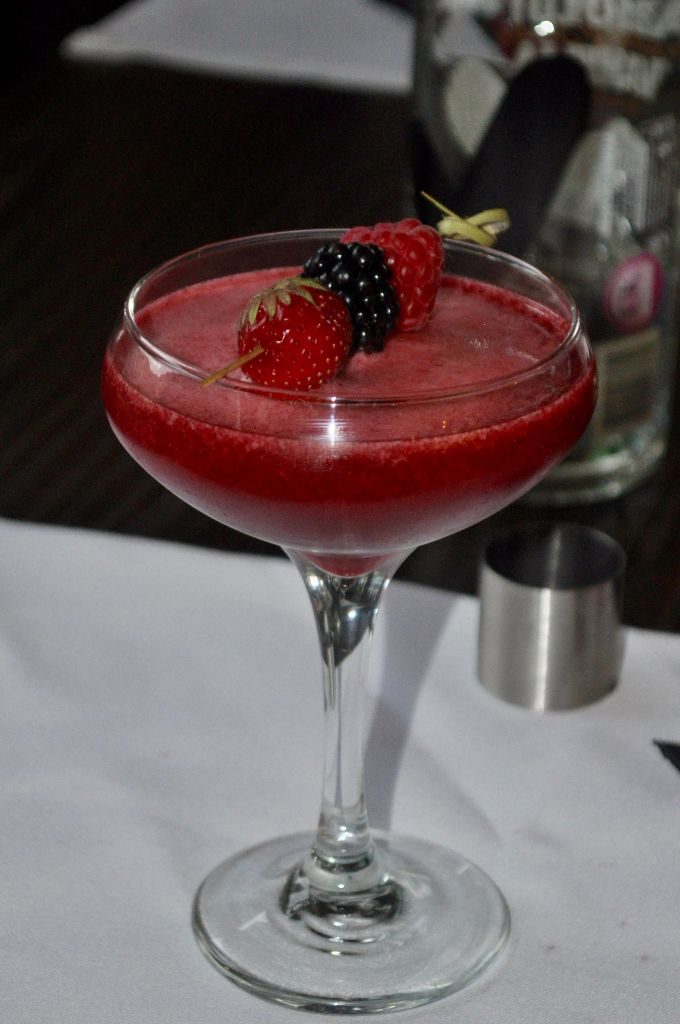 Our dessert was a Fresh Fruit Fondue, to share. I really enjoyed the strawberries in the chocolate sauce, but the pineapple didn't quite work for me.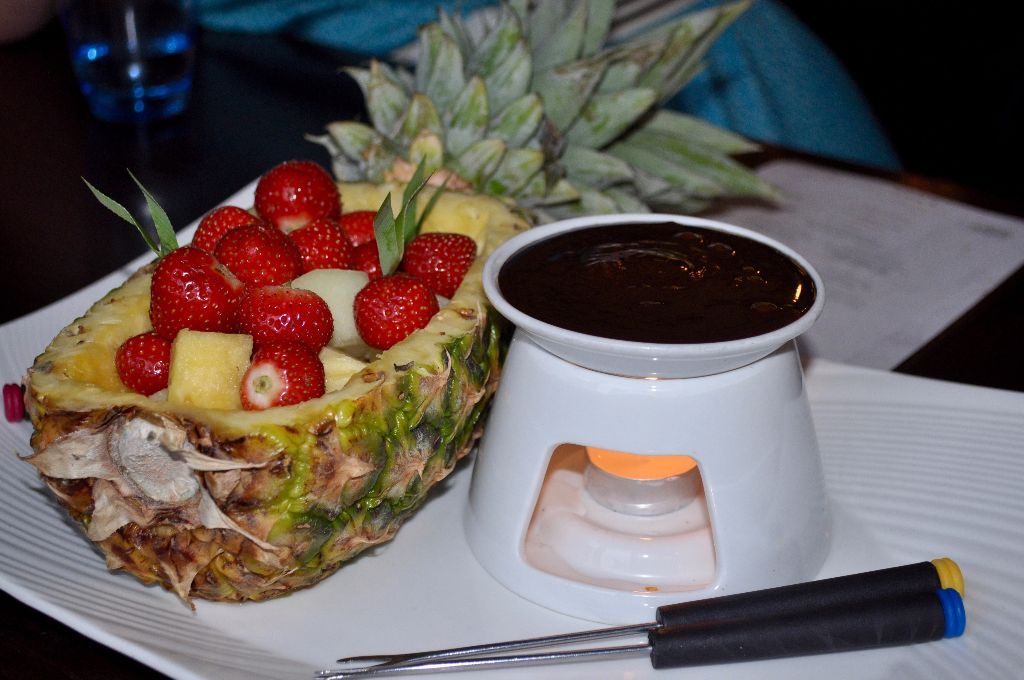 We had a fantastic evening at Chaophraya, and the Graduation Menu is brilliant. As always, the staff were warm and welcoming, and venue was beautiful. I loved the interaction of the masterclasses, and had such a fun evening in great company. Here's a few more pictures…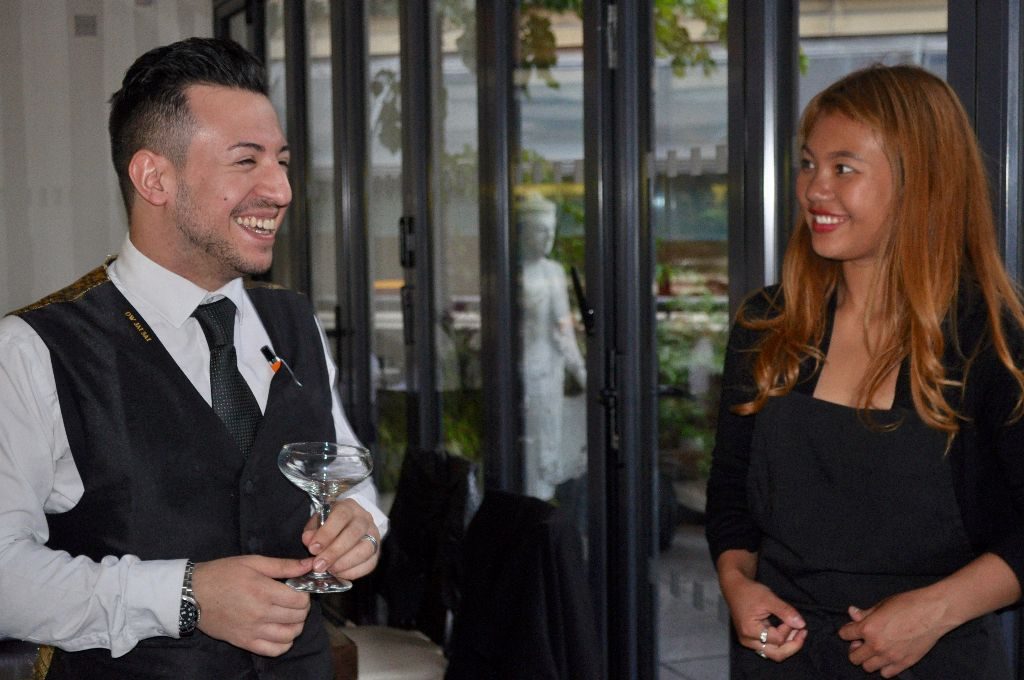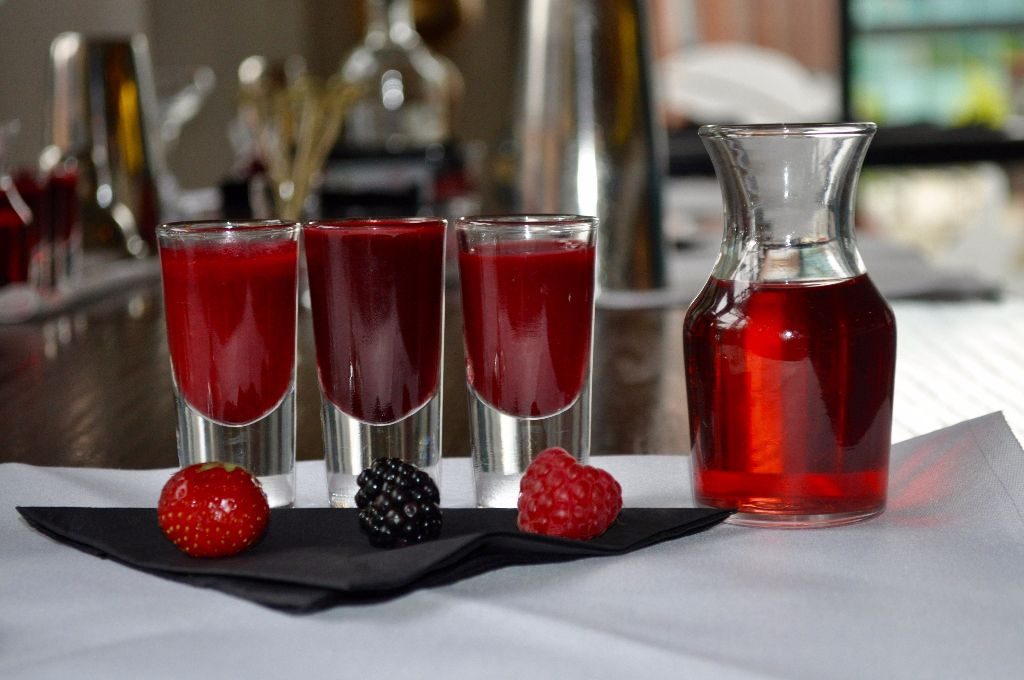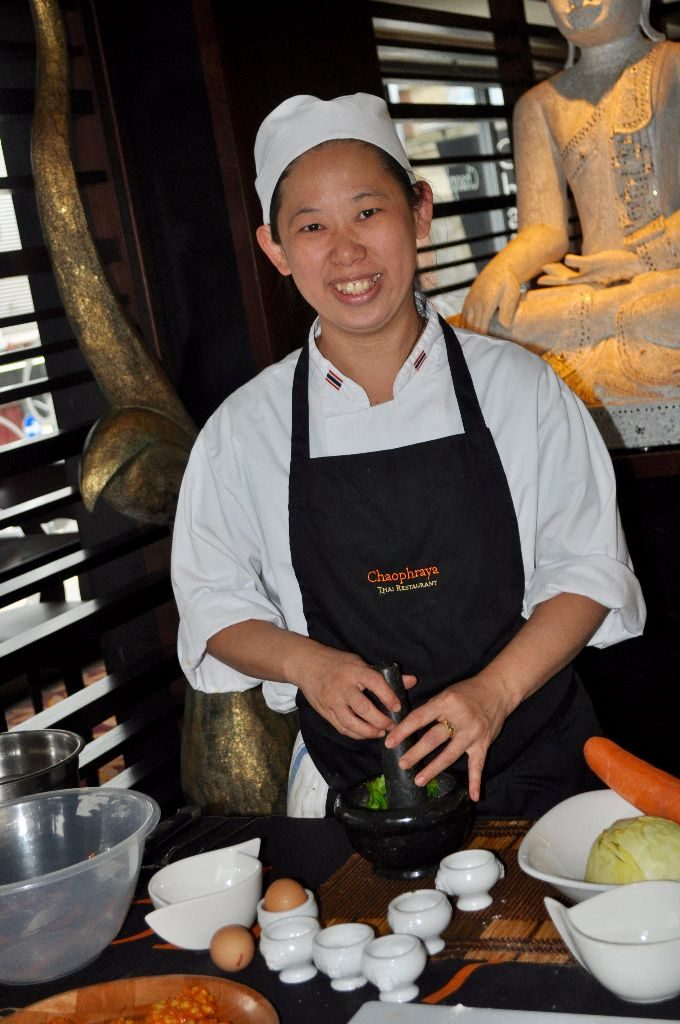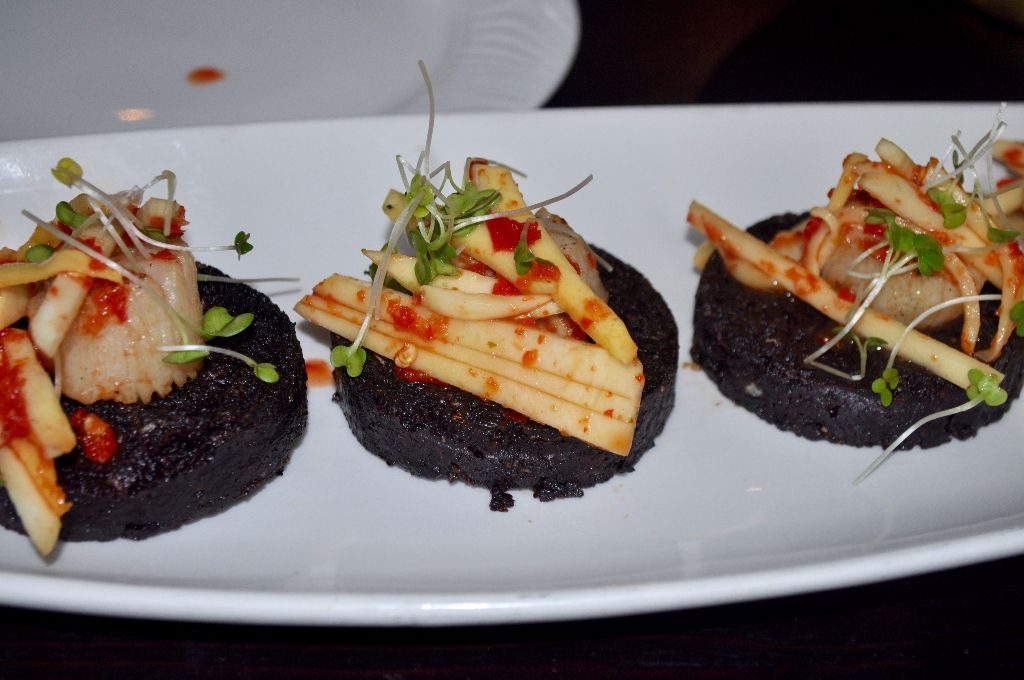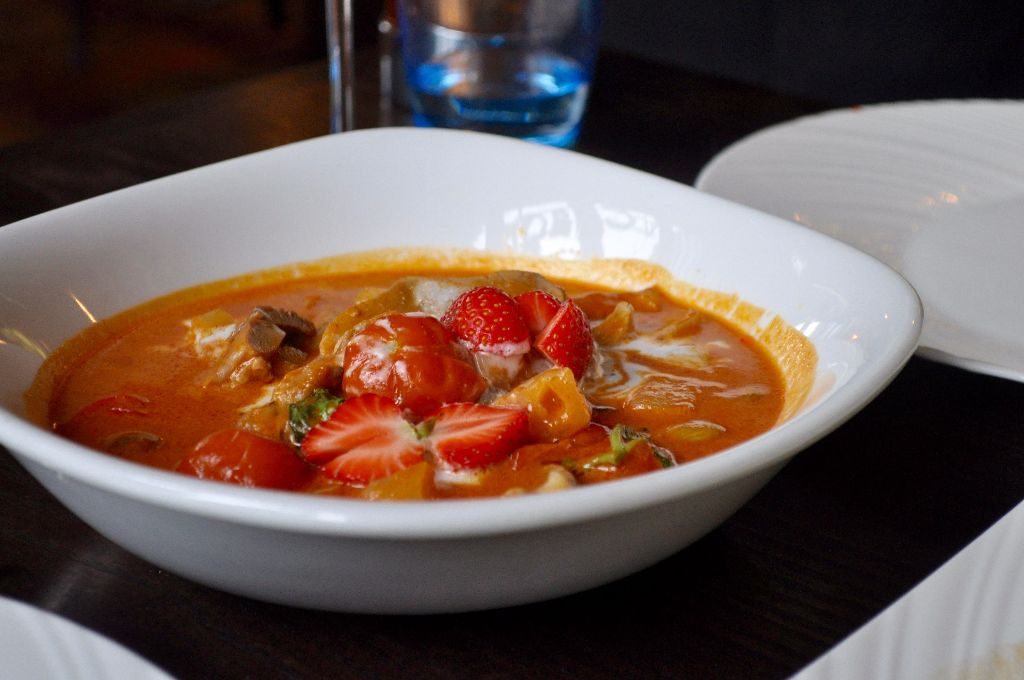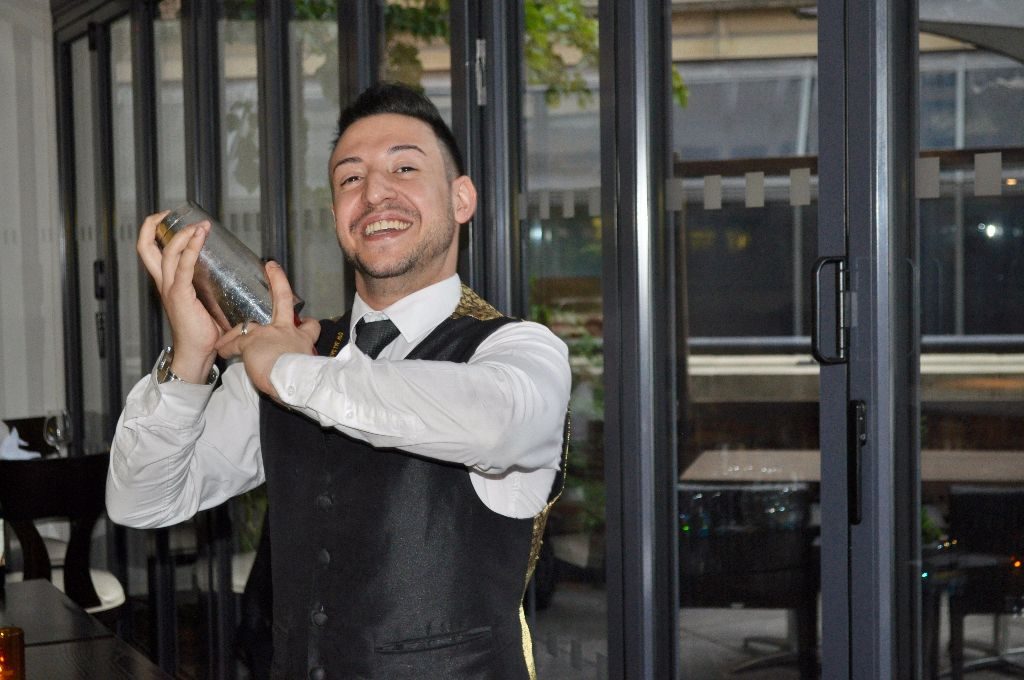 Comments
comments