Menorcans love their festivals, and I am a huge fan of them too; they're noisy, fuelled by Pomada (a drink made with local gin and lemonade) and full of beautiful, black Menorcan horses. We went to the fiesta of Sant Marti in Es Mercadal this year (it takes place annually on the third weekend of July) and it was brilliant. It's a vibrant, jostling celebration, which the Menorcans use to show off their stunning native horses, as well as the skills of their local, traditional riders.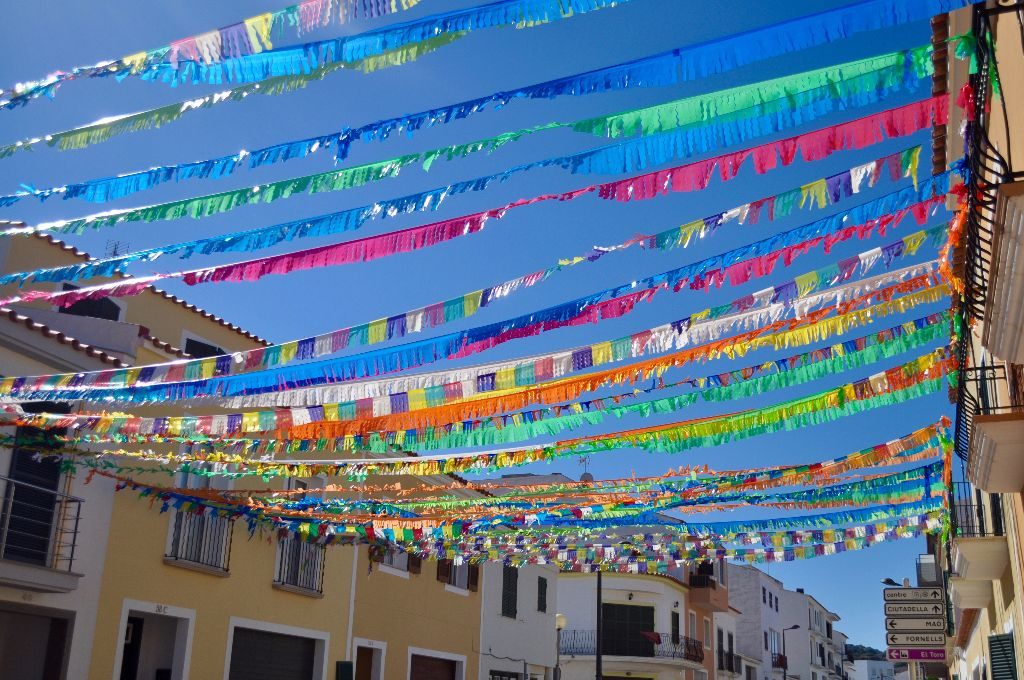 We arrived in Es Mercadal and found large crowds gathering near the centre. We waited for the whistle blower (known as the Fabioler) who rides through town collecting the horses, and riders (caixers), who then parade through the crowds.
Suddenly, there was an extra buzz in the air, as the parade of horses was heading our way. A lady started talking excitedly to me, telling me to get Robin's buggy right back against the wall, and it's a good job she did, as these horses were lively. The riders were getting their stallions to rear up as they passed us, to delight the crowds, which was both exciting and nerve-wracking in equal measure (I nearly got trod on, more than once). There was also something to do with a flag, and some hugging, and a horse being given away?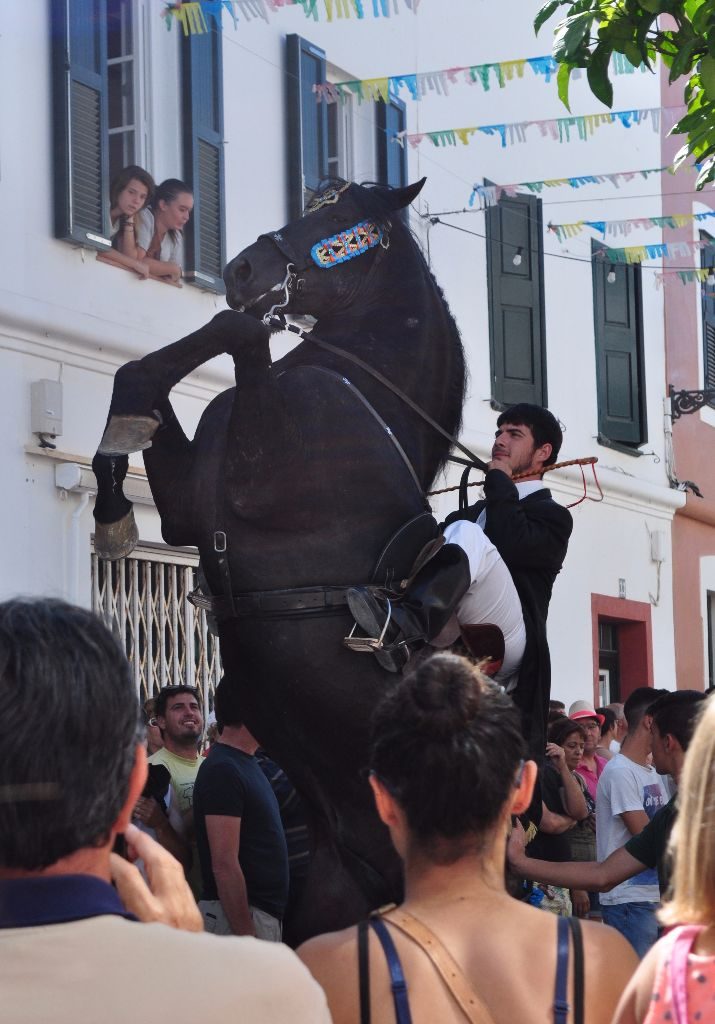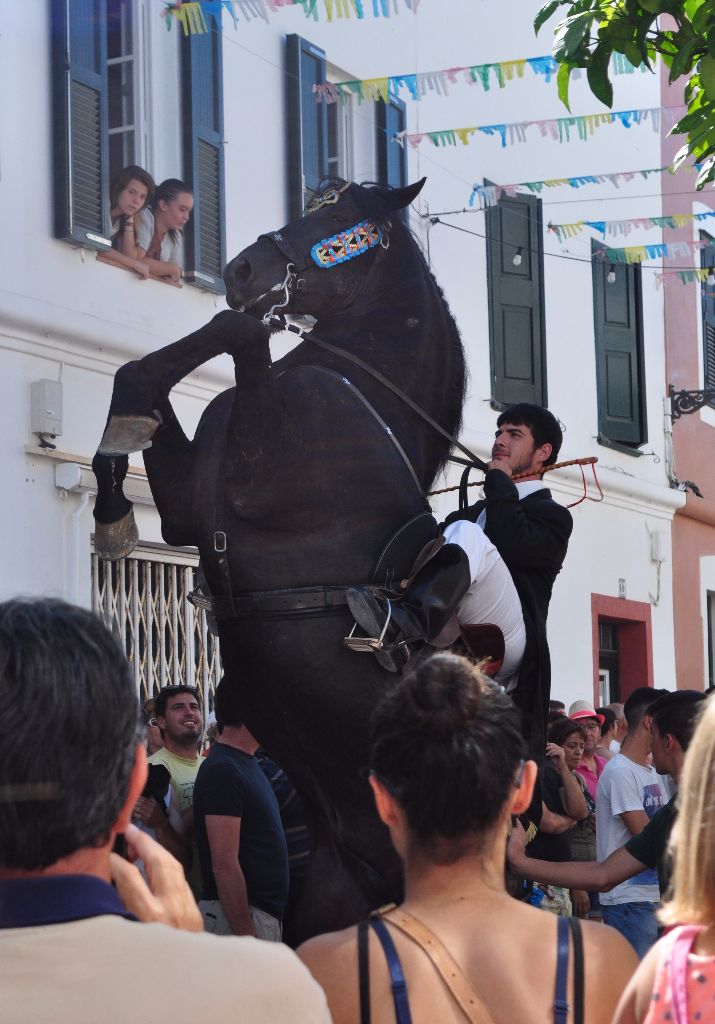 Eventually everyone gathered in the main square of the town where the big band had set up and the horses returned. With the band blasting out traditional, lively music, the horses took turns to greet the town's Major before performing the "Jaleo", which is a spectacle not to be missed. The riders encourage the horses to rear up and walk through the crowds as people rush forward to touch the metal heart on the breastbone of the stallions for good luck. It's insanely dangerous, and a health and safety nightmare, but it's also completely brilliant and amazing to see.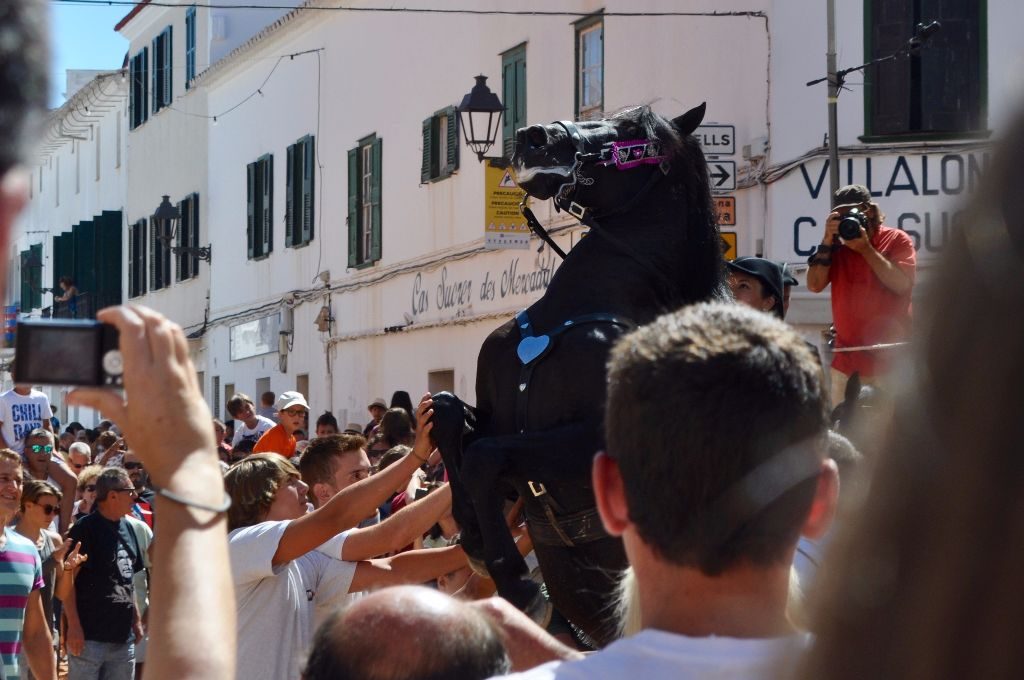 Here's a short video (taken from my short height) to give you more of an idea as to what it's like:
Celebrations continued on through the afternoon and into the evening, but our little lad was in need of a nap, so we left the excitement and headed back after seeing the Jaleo. I'm so glad we saw this fiesta though. It's loud, vibrant and so much fun. I don't think we'll ever see the likes of this in the UK (sadly) as it's just too hazardous. If you're heading to Menorca, try and plan your visit to coincide with one of their fiestas; they're truly spectacular and you won't see anything like it elsewhere.
Comments
comments