Last weekend, I had a night away by myself, which is a rare treat indeed. (Well, not entirely by myself – I went away with friends, but there wasn't a child in sight for a whole 24hrs – not one of ours anyway, and that's what counts.) It's only the second time I've left Robin so it felt like a wrench, but when I was sat on the train with two good friends and a bottle of Cava things suddenly seemed brighter.
I always use my red suitcase for rare escapades away, and I LOVE it. I got it when I was about five, and it's stayed with me since ever since…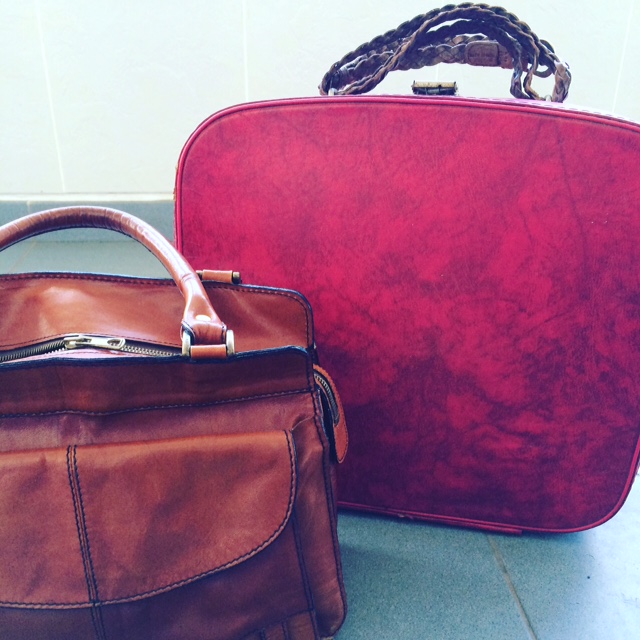 We (accidentally, but brilliantly) timed our arrival in Liverpool so that our walk towards the docks coincided with the Gay Pride parade. It was great fun marching alongside this band:
After ditching our bags at the hotel we investigated Albert Dock, which is HUGE. We found hundreds of padlocks with promises and memories of loves past and present. It's really quite touching to see so many of them gathered there… Some people have beautiful, elaborate engravings on massive padlocks, but my favourites were the sharpie pen scrawls on small ones that had just been bought in the moment…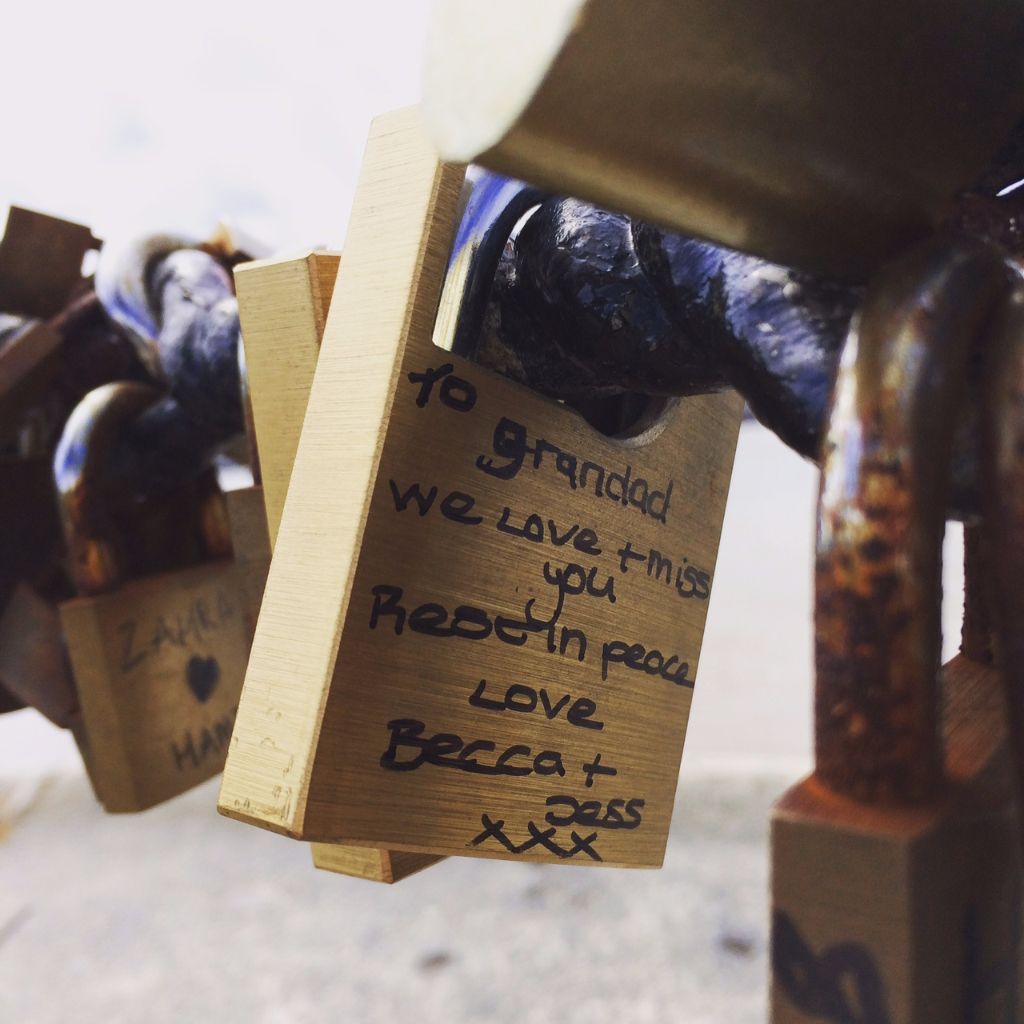 I couldn't quite convince my friends to take a Ferry, Cross the Mersey, so we investigated Liverpool centre instead. We headed up to Bold St, which is where all the interesting independents are found. It's bustling with retro boutiques, world food stores, bars, restaurants, gift shops and a whole lot more. It feels bohemian and exciting; like things are happening. It's interesting, unique and full of character.
There's all sorts of food on offer too; Peruvian, Lebanese, Moroccan, Asian, British, Italian, Indian, Mexican and fusion. On the recommendation of my friend we opted to go to Leaf, which is a teashop and bar serving great food in a beautiful building.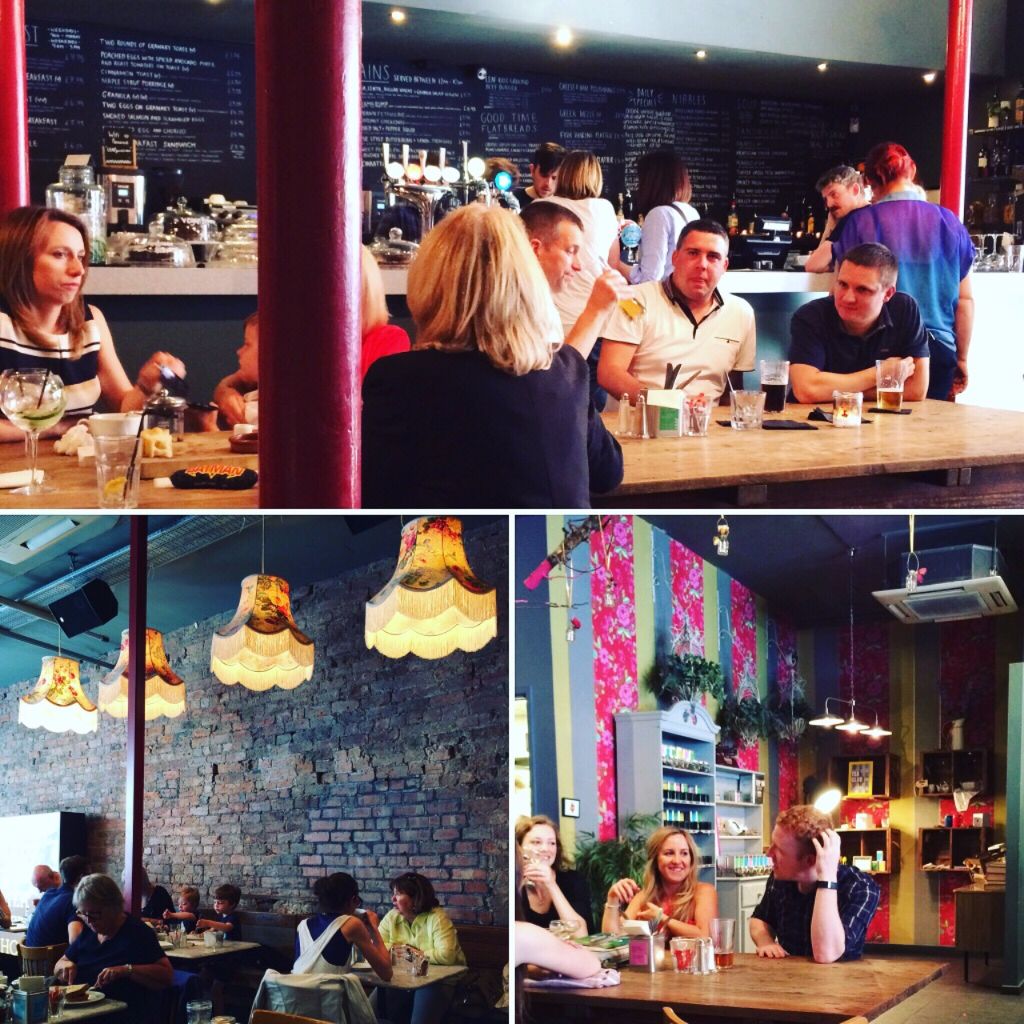 The vibe is relaxed, but quietly buzzing. It's the type of place you could head for brunch, but still find yourself there in the late-night hours after whiling away hours chatting, eating and drinking. I love it.
We had a rather expensive, and completely delicious bottle of Chardonnay. It was crisp, very dry, and very delicious. Whilst supping on that we feasted on Crisp Fried Squid, Ox Cheek, Ginger and Lime Spring Rolls, and Focaccia with a balsamic and herb oil.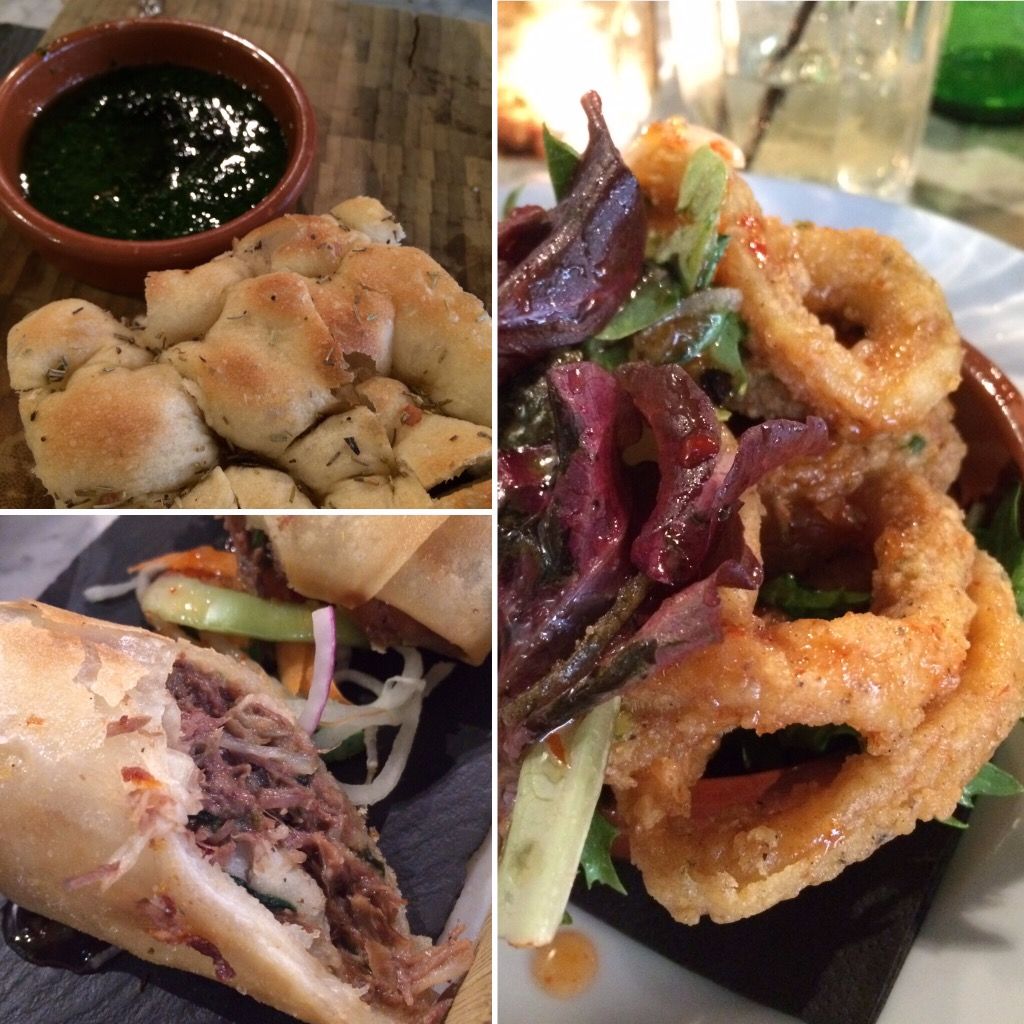 Eventually, we wound our way back to the docks and to our hotel, to change before sauntering out for our next feast, which took place at Salt House; a Charcuteria and Tapas Bar. The vibe in here was fun and European, and everything was twinkling with fairy lights and good times.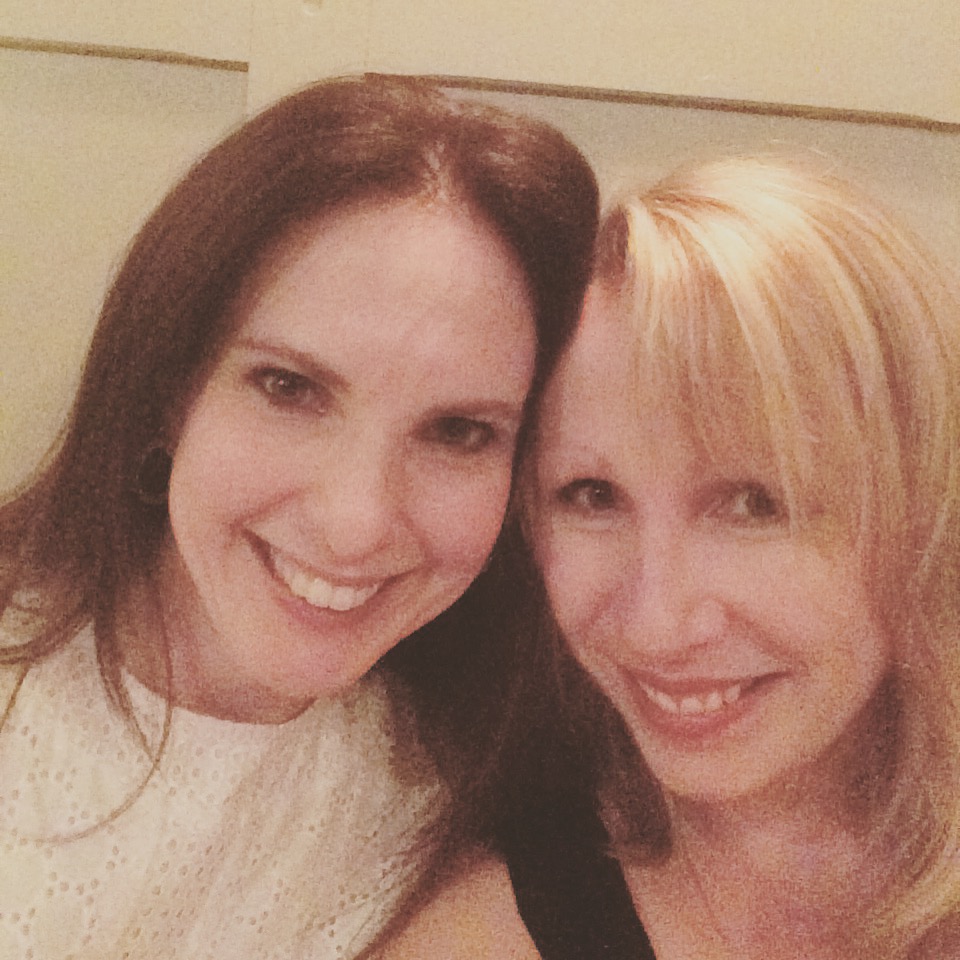 We sat and munched through delicious dishes, like a board of Monroyo Serrano ham with Manchego shavings (I devoured most of this in seconds – sorry girls), Seared Fillet Steak with potato fondant, Crisp fried potatoes with bravas sauce, and Cod with lentils, which was all followed up by CHURROS. Amazing.
Salt House believes that tapas is simply small plates of anything that works as a small dish, and that tastes great – it doesn't necessarily have to be Spanish food that's served up. After sampling their "non-traditional" tapas dishes, I completely agree with their approach.
I loved my weekend in Liverpool. It was great to find fantastic independent businesses and to see different aspects of the city. I'll have to return soon…
Where would you recommend for food and drink in Liverpool!?
Comments
comments