I love Masterchef (or Mastershout as the brilliant Terry Wogan called it) so when I was invited to meet Elizabeth Cottam I was really excited.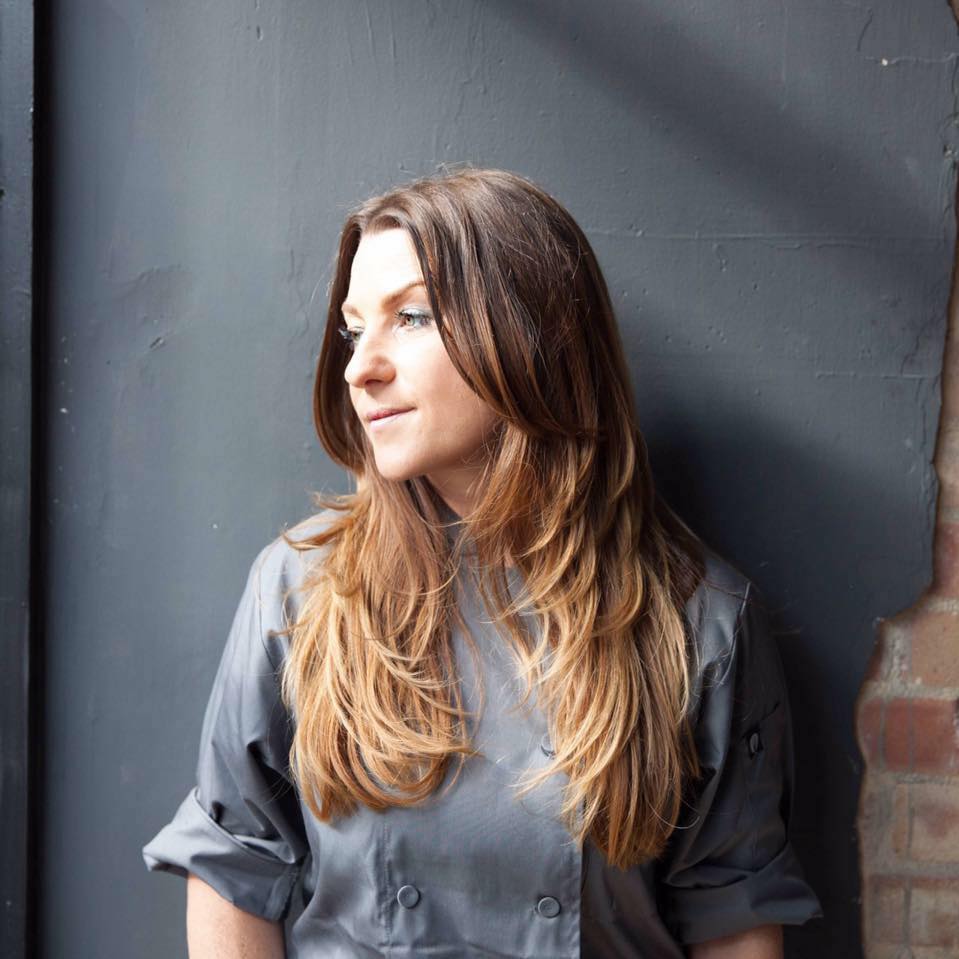 Liz has taken up residency at The New Ellington in Leeds centre for the next three months. Since being a Masterchef semi-finalist, she has been busy perfecting her skills by being mentored at The Box Tree in Ilkley amongst other things. Recently she took over the kitchen at The New Ellington, which was no small task as it had been left unused for some time and needed a bit of TLC to get it back on track.
Meeting Liz was wonderful. She's chatty, open, honest and self-depricating, but also an excitable force of energy who is genuinely passionate about food and drink.
Along with a fabulous collection of bloggers, I sampled her new menu, which is available at The New Ellington throughout October.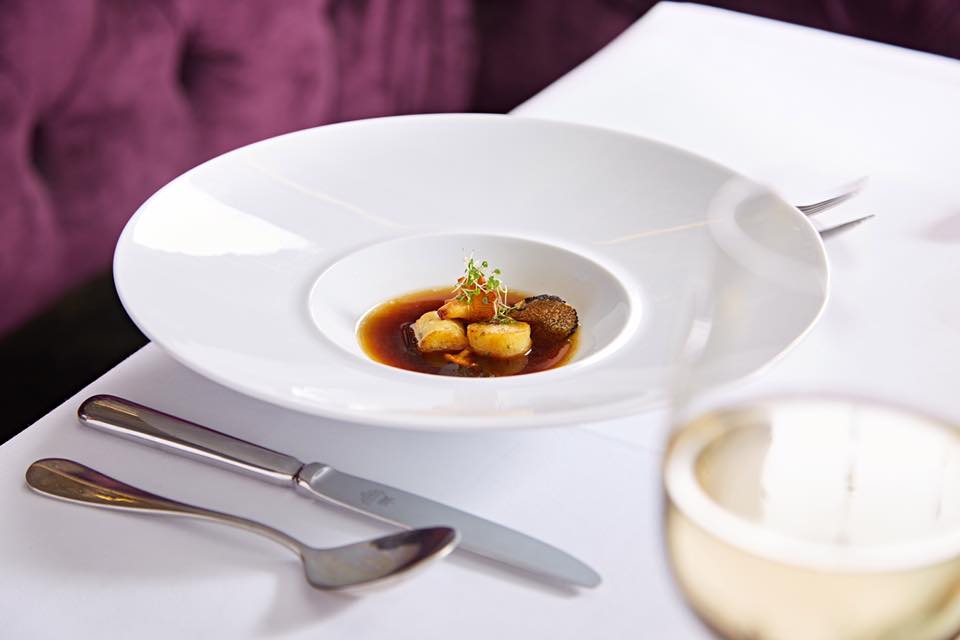 To start, we had wild mushroom consommé, truffled gnocchi, mushroom puree, and shaved fresh Autumn truffle. This intricate starter packed a punch in the face of mushroom. The consommé was dense with flavour, but had a light, refreshing touch to it too. The dish came together perfectly, with beautiful autumn flavours; perfect for October.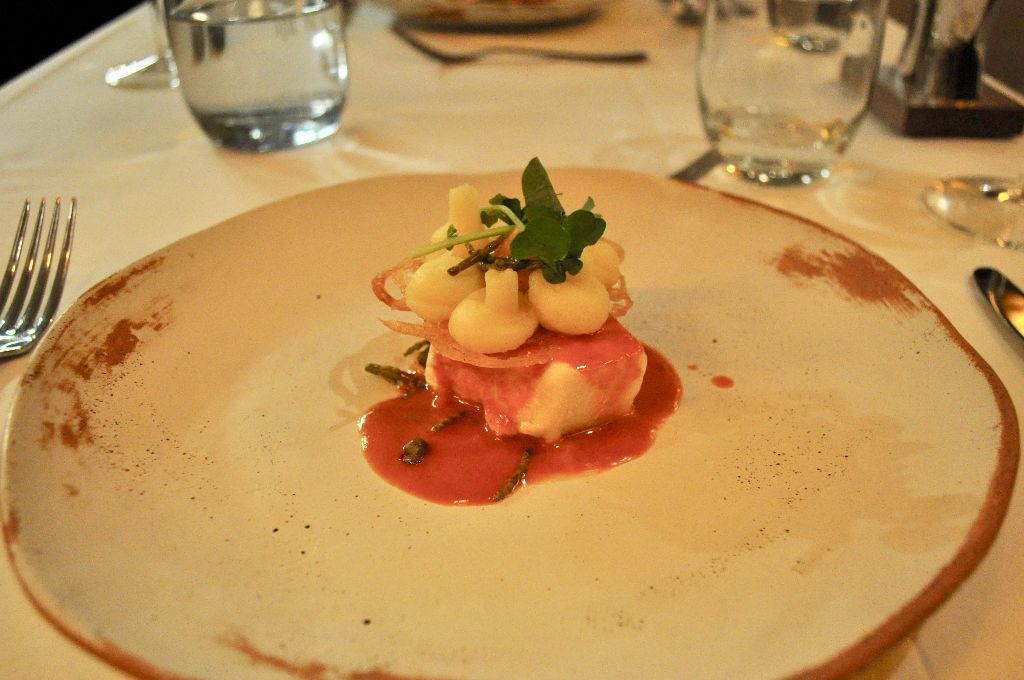 Next we had Liz's Fish Pie. Don't be fooled by the name; what we actually had was butter poached halibut, lobster bisque, salmon mousse, and creamed potatoes. That bisque was glorious. I could swim in it. So strong, but delicate too. All the fresh sea flavours married together perfectly.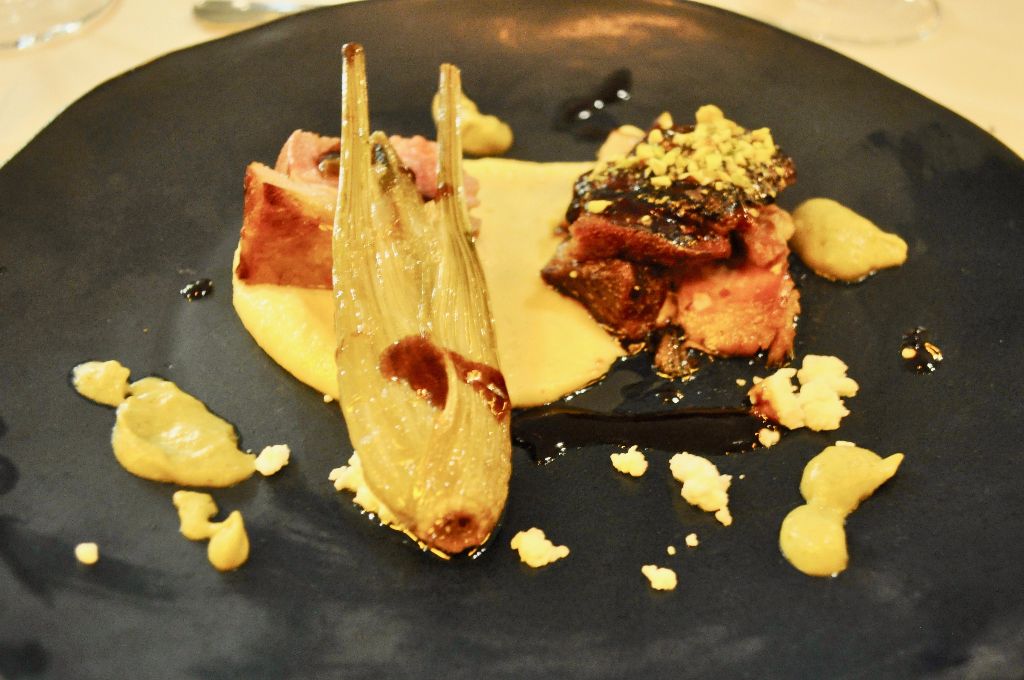 Our main course was lamb loin, and slow cooked breast with pistachio and lamb glaze, textures of fennel and goats cheese. This dish is clever. That goats cheese cuts through the rich flavours brilliantly. The fennel was soft and mellow, which wasn't what I was expecting, and the lamb was AMAZING. Liz had wanted to cook the lamb breast for a few more hours, and was worried it wasn't tender enough, but that was the perfectionist in her talking. We were more than happy, and I was totally bowled over by this dish.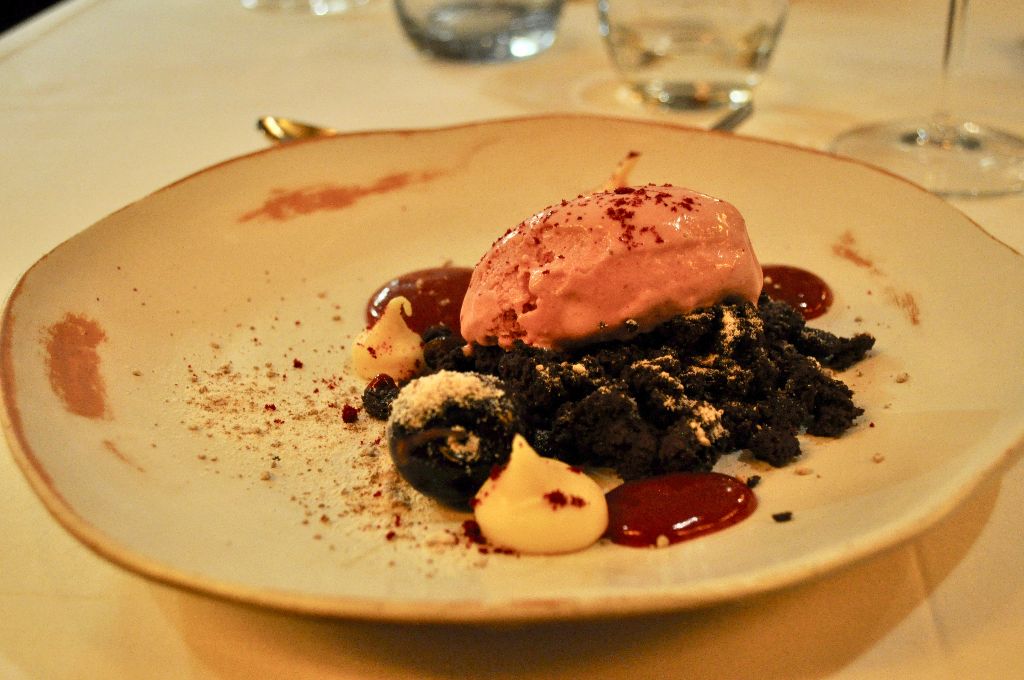 Dessert was affectionately named BFG (after Black Forest Gateaux, not the giant). It was rich chocolate cake, kirsch soaked raisins, sour cherry curd, cherry ice cream and whiskey ganache. I loved this because there were lots of sour elements, so it wasn't an overly sweet or rich tasting dessert. The cherry ice cream was delicious. My only slight issue (and I'm aware this was just me) was that the raisins were in with the cake crumble, and I have issues with raisins so they kept surprising me…
Liz had brought in Rob Lorains to match all these dishes with organic wines. His choices were fantastic. They were all biodynamic and without sulphates, which was very kind as it lessened our hangovers significantly.
Liz is taking bookings now for the next three months, with tables available from 1st October 2016. This is a rare treat for Leeds, so don't miss out on some incredible food that's made with passion, precision and care.
Thanks for the wonderful food Liz.
Comments
comments