Found opposite the Corn Exchange on Cloth Hall St in Leeds, is a brand new Brazilian restaurant called Bossa. The man behind Bossa, Tomas Maunier, is the same man that created the impressive Fazenda. The two restaurants are worlds apart in some respects, but there's still no denying the link.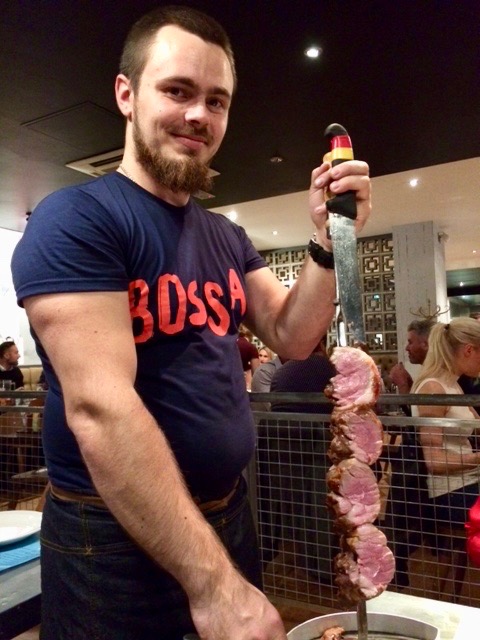 Both restaurants are heavily focussed on Rodizio-style of meat service, and this I appreciate. Servers come along to your table with various cuts of meat to which you can say yes or no. In Bossa there is a tiny cow that is meant to control all of this by being turned on it's red side when you want a break or it's green side if you want more. However, the cow is entirely pointless, because no one paid any attention to it (I'm not sure the servers could see it – it's tiny, if rather lovely).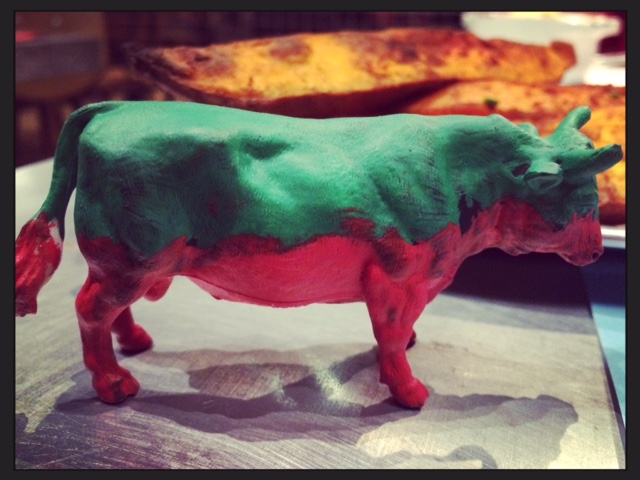 It's all a bit of a flurry in Bossa, though admittedly I went to a preview evening so it was a tester for the staff. Once we were seated the menu and process was described to us, but it was kind of difficult to hear above all the noise in there. After that, side dishes, drinks and meat servers kept on coming and coming at us. You get some free sides, and can pay for additional ones, but again this wasn't made very clear. I'm not sure if it was just me, but I found the whole experience quite confusing and it was hard to settle into conversation for very long.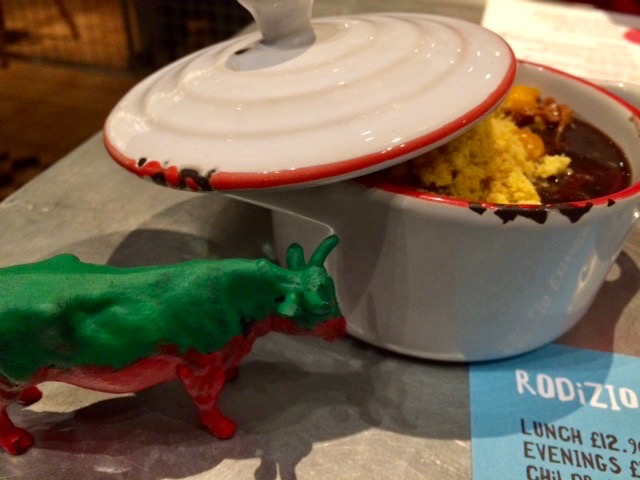 Now to the food. The lamb and the beef were BIG hits at our table. They were cooked medium-rare (perfect) and were tender, juicy, and bursting with flavour. The sausages were nicely spiced, and Brazil's national dish of black bean stew went down well too. Sadly, the pulled pork and beef didn't really work for us because there wasn't anything to eat them with to provide texture. The free coleslaw and patatas would have helped with this, but they didn't arrive until we'd almost finished our meal. There was some type of pork with sauce we also had that none of us really enjoyed as it was dry and flavourless in comparison to the rest of the food.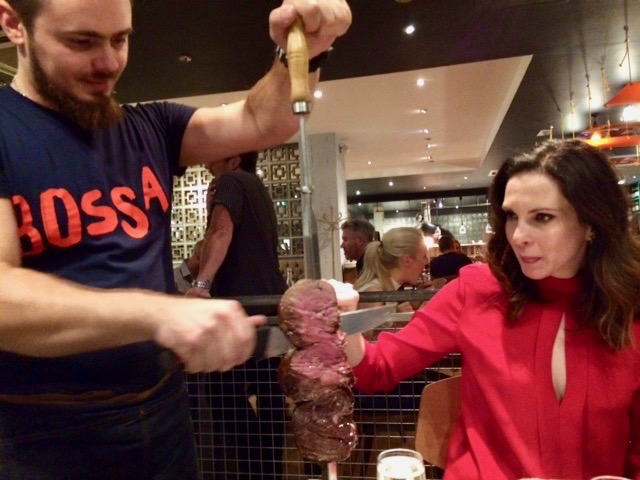 Bossa is very relaxed in style and is set up for a quick feast. They don't really want you to hang out and drink cocktails all night, but I can appreciate that. I like it because it gives a quick and fairly affordable option if you're in town and want something a little different. There are definitely things that need improvement, but that's always the way when venues first open. It's a vibrant, fun and meat-focussed restaurant that's also relatively unique. It's Fazenda-lite.
Comments
comments