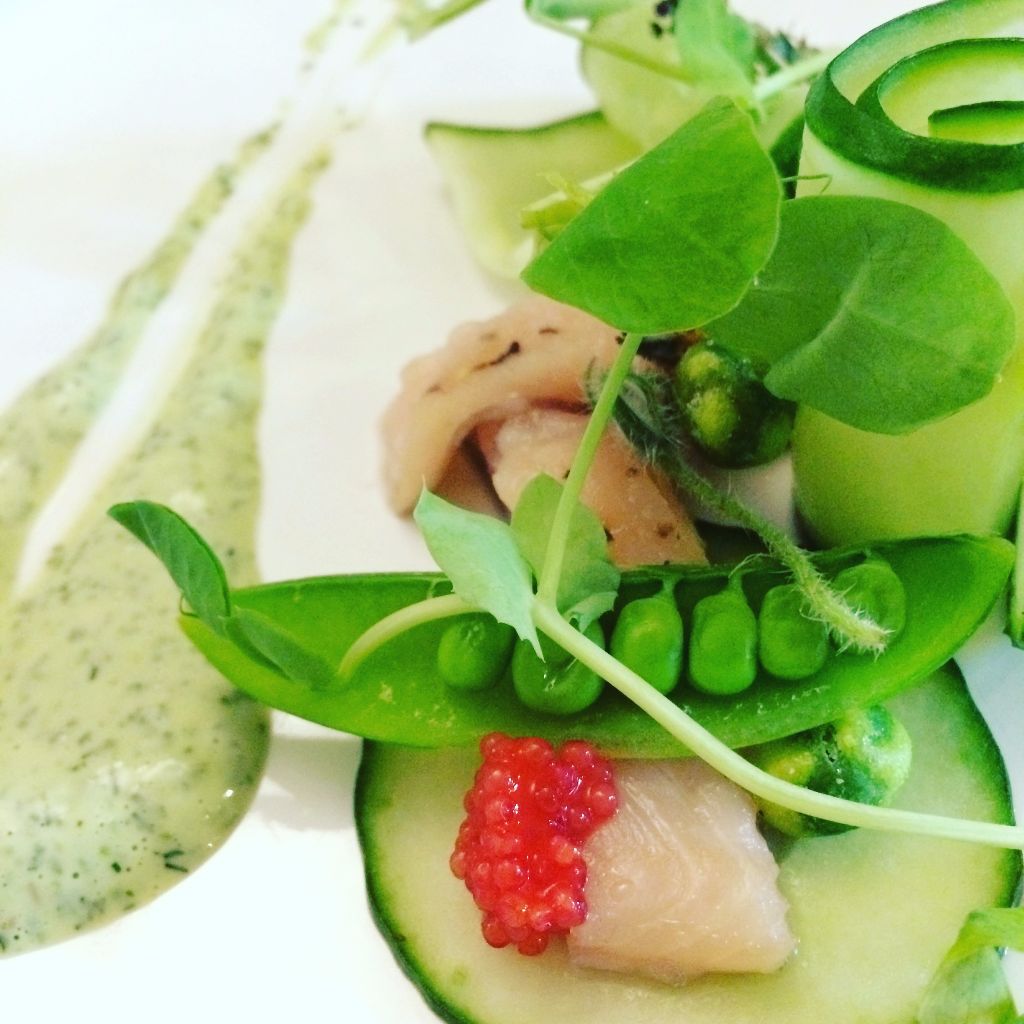 Vice & Virtue's Fine Dining Restaurant Opens in Leeds
Vice & Virtue opened in Leeds last year as a cocktail lounge, bringing quality, unique concoctions to our city. It's a classy joint, with the feel of the 1920s and an atmosphere of secrecy and late-night revelry.
Last week, Vice & Virtue's fine dining restaurant opened its doors for the first time and I dined there on its opening night. A five course tasting menu was served, and this will be expanded on in time to give you seven and ten course options too. I love tasting menus because the burden of choice is taken away. Also, you know that the dishes are the best that the chef is delivering right now, and that together they will form a cohesive menu.
The first course was trout, with peas, cucumber and a herb buttermilk. It's a beautiful and intricate dish that looks stunning and is exciting to eat. I kept discovering different elements on the plate and the crunch of the wasabi peas was a fantastic surprise, blasting through the fresh, delicate nature of the rest of the dish. It was served with a sparkling sake, which was completely new to me. It's strong, but the bubbles lighten it so that it matches the delicate dish perfectly.
The next course was a plate of golden beets, which was theatrically served under a glass dome full of smoke. These beets are sweet, but the scattering of toasted seeds like coriander and cumin, balance the sweetness beautifully. The Chardonnay that came with this dish was strong and sharp enough to match all these flavours and make them sing.
After these delicate flavours and dishes, it was the perfect time to bring out the Hogget Cannon. Hogget is older than the lamb you'd normally buy, but younger than mutton; it's lamb that's one to two years old. The great thing a