Kobe (on New Road Side in Horsforth) closed its doors a few weeks back to have an overhaul and a rebranding. The venue is now ready to open as Arc Inspiration's newest Banyan Bar & Kitchen, and I went down to preview the food before it opens for business this weekend.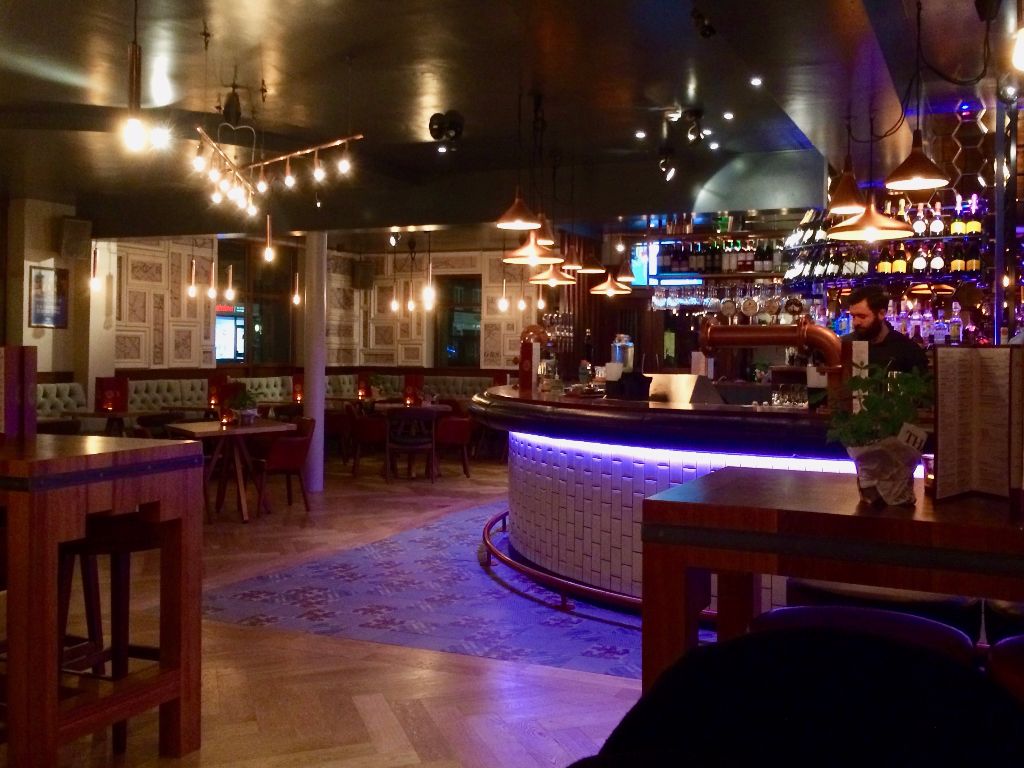 The venue looks much better for the work that's gone into it. It's brighter, cleaner, and has more of a sense of style about it. The staff genuinely seem to be lovely too. They're friendly and relaxed, even on a preview night when they could be a little nervous. Testing the kitchen and staff is a great idea ahead of a full opening too. They were honest when they weren't sure about something, and it's given them a chance to practice everything before paying customers come in.
The menu is… eclectic. It has every type of food you can imagine on it; hearty pies, hot curries, Morrocan skewers, classic steak and chips, as well as sandwiches, salads and so much more. I think it's an attempt to please everyone rather than focussing on one cuisine, but I think that probably works well in a suburban bar setting like this.
The food is really well made and the produce is locally sourced, which is fantastic. We started with Tempura King prawns with Pak Choi, and Cajun Spiced Crab Croquettes. The tempura prawns were HUGE and perfectly cooked. They were moist and the coating was crispy without being greasy. The lime and chilli dip was a perfect match for them too. The crab cakes were a little dry, but well flavoured.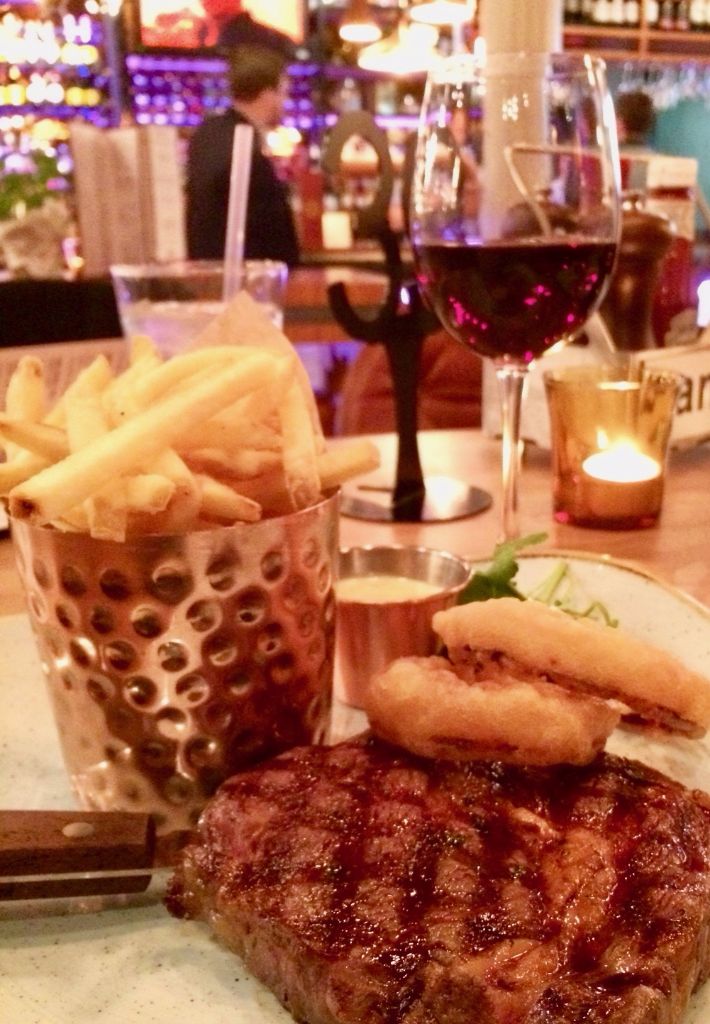 My main course was rib-eye steak with chips. This is one of my favourites meals (it really is – we make it every Saturday night!). It comes with a choice of sauce, which I kind of ignored, because I like to have the steak just as it is. If it's a good steak, it doesn't need a sauce with it. This steak was definitely a good one, and it was perfectly cooked (medium-rare as I asked). I really enjoyed it.
My friend had the Moroccan Skewer, which she really enjoyed too. It packs a good punch so if you're not good with hot spices, this isn't for you. Again, it was all well cooked and well flavoured.
Our lovely waitress recommended the New Zealand Pinot Noir and it's a sumptuous wine. It has a great fruity flavour, and is lovely to drink.
Banyan Bar & Kitchen in Horsforth is a stylish venue with generous staff, tasty food and good drinks; a great suburban bar to catch up with friends in.
Comments
comments