Homage2Fromage had an amazing stint running a restaurant in Leeds city centre from October to March, and when it ended my friends and I were left mourning the loss of cheese. Of course you can buy cheese all over the place, and you can even go to the Homage2Fromage club nights every month, but there's nowhere that serves an entire menu of dishes purely focussed on cheese. So when Homage2Fromage announced their four pop up supper club dates for this year, we pounced!
We opted for the fondue night, which took place at the Mill Kitchen in Farsely, just outside of Leeds. It's a great venue, full of charm, character and even twinkly lights; the perfect place to sit at a big wooden table with friends and feast the night away.
This was our menu: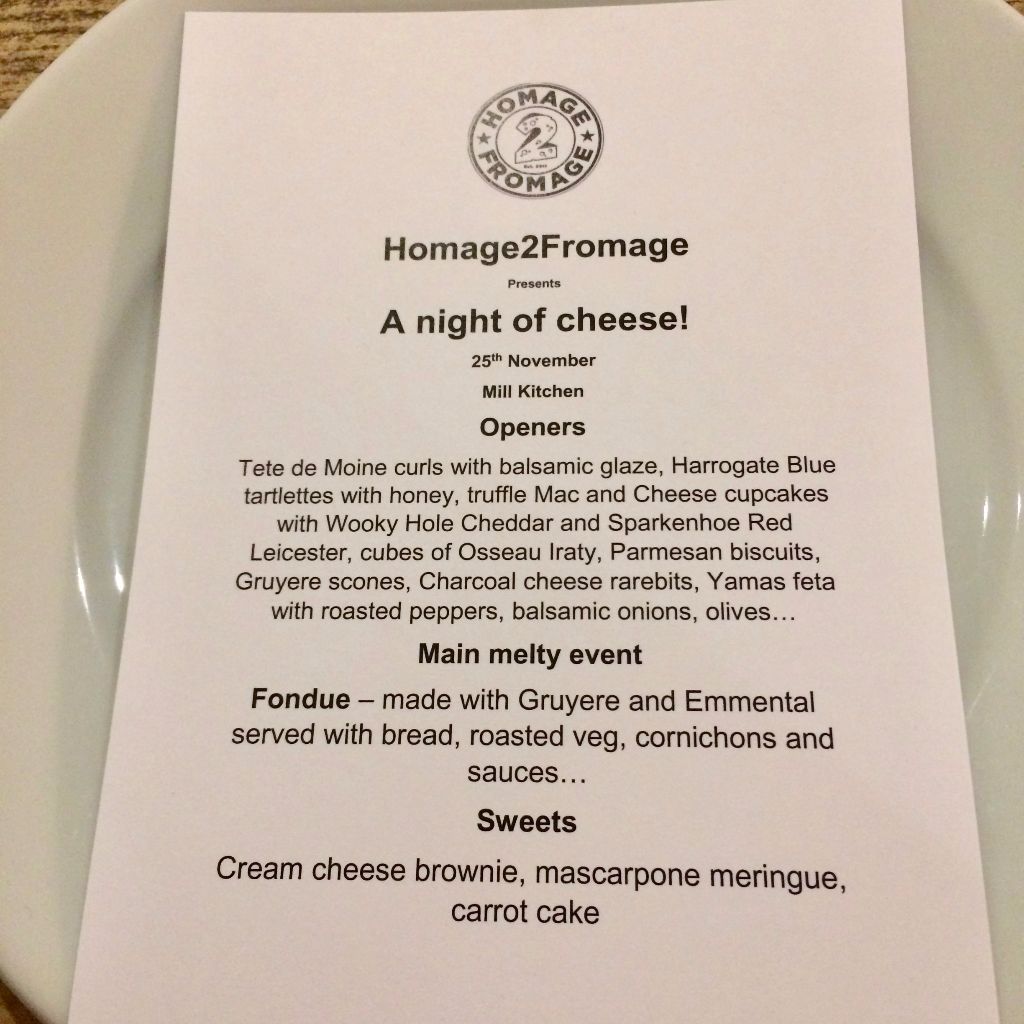 Impressive, right?!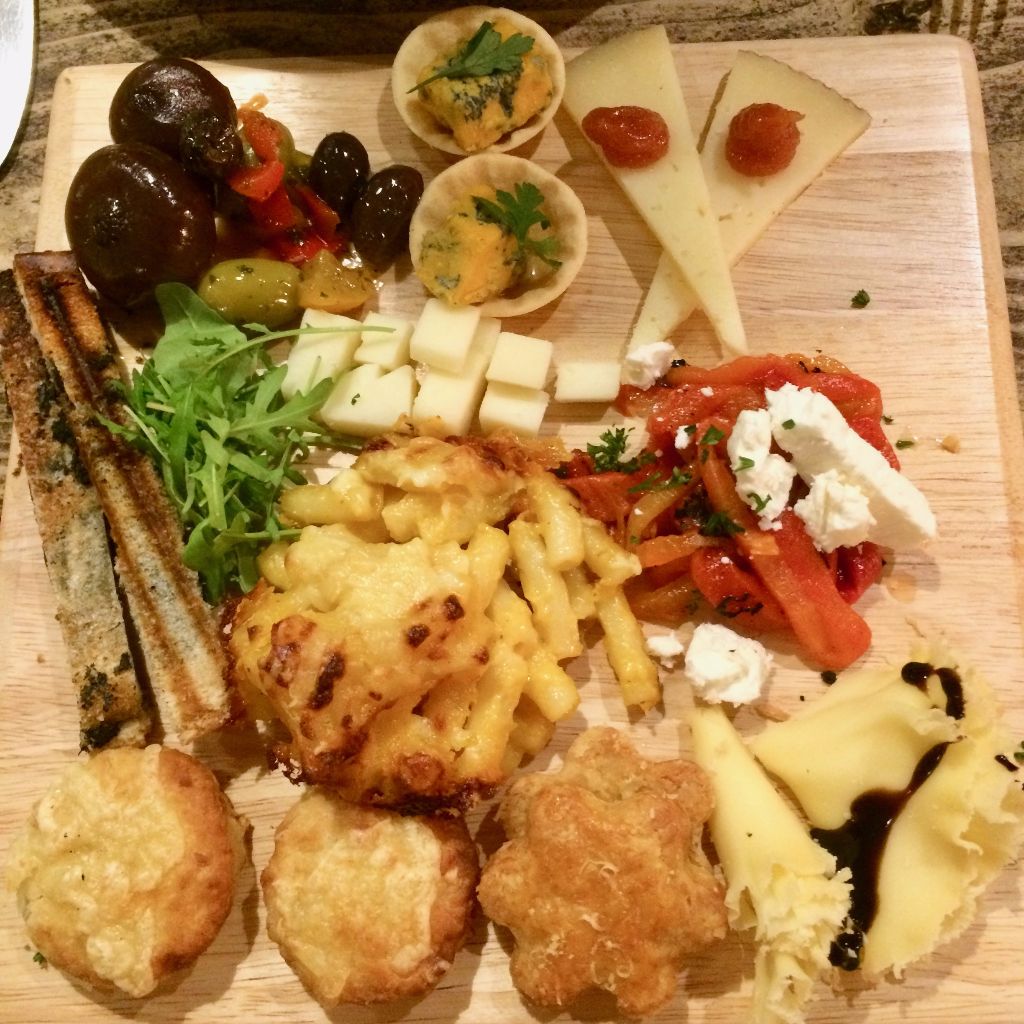 The starter couldn't come quick enough (I normally eat at 6pm, so by 8pm I was ready to eat the table) and when it did, it went down a storm. It was a smorgasbord of cheesy delights; a very generous and exciting collection that we happily munched our way through. The Tete de Moine curls were rich and soft like butter, and the Harrogate Blue tasted great with a dod of honey. The balsamic onions were a complete joy – mellow, but still tangy, and perked up the cheesy collection brilliantly. The charcoal cheese rarebits were another favourite of mine. I love the fact that you can get black cheese that is still delicious. BLACK CHEESE!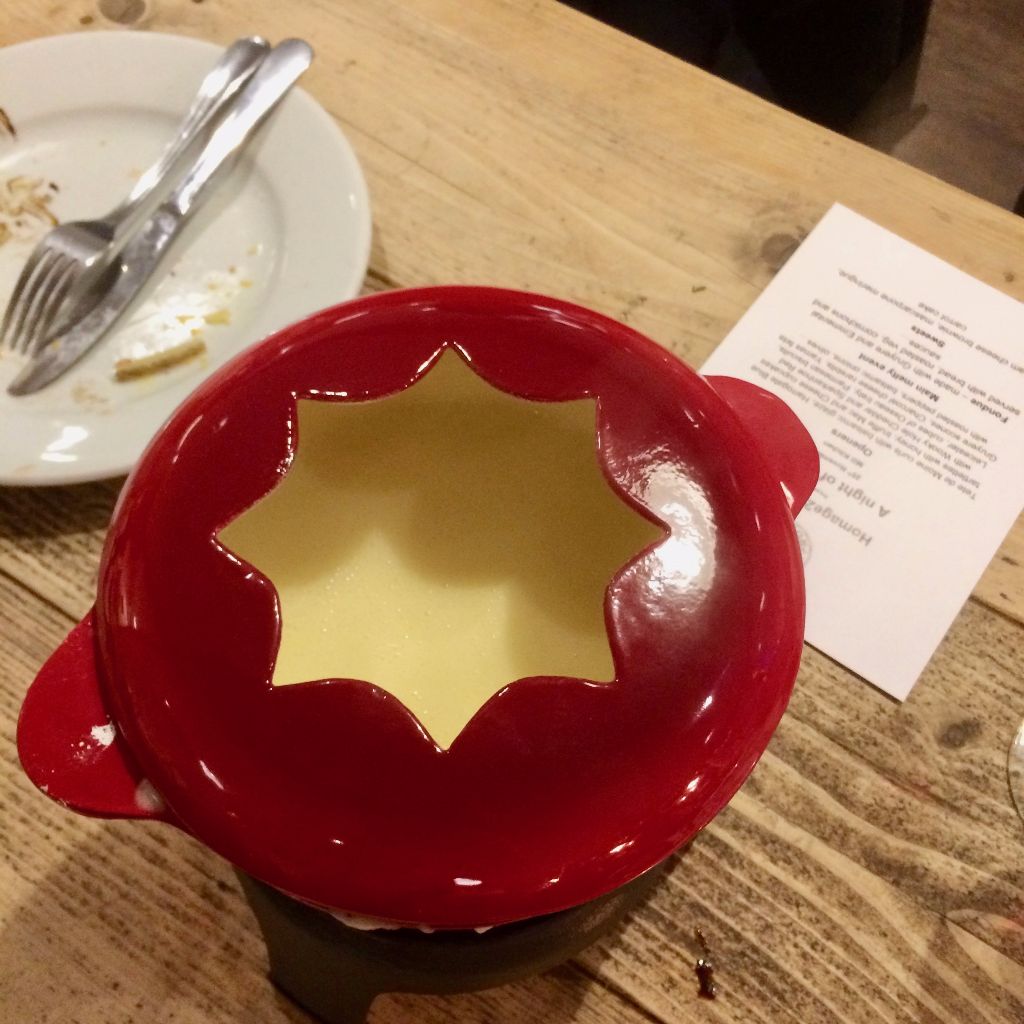 Next up, was the main event: the fondue. I've never had a cheese fondue before, and I worried that I might find it a bit gloopy and heavy, but no. It was fantastic. The mix of Gruyere and Emmental cheeses had a great tang, so it didn't get too rich. That, with the delicious roasted veg made for a perfect combination. But let's not forget the cornichons though (mini gherkins) – this event made me realise that I need many more cornichons in my life.
As well as being delicious, fondue is good FUN! Look at this happy chap: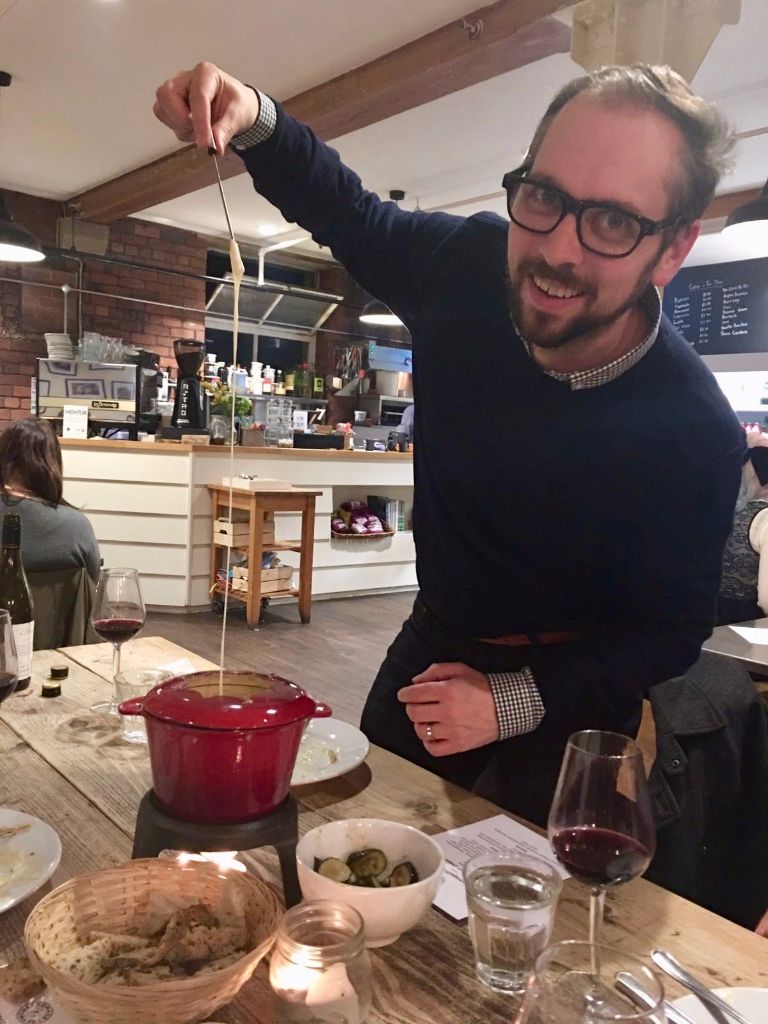 After our playful fondue, and a short (much needed) break, were presented with nibbles of desserts sourced from The Sunshine Bakery.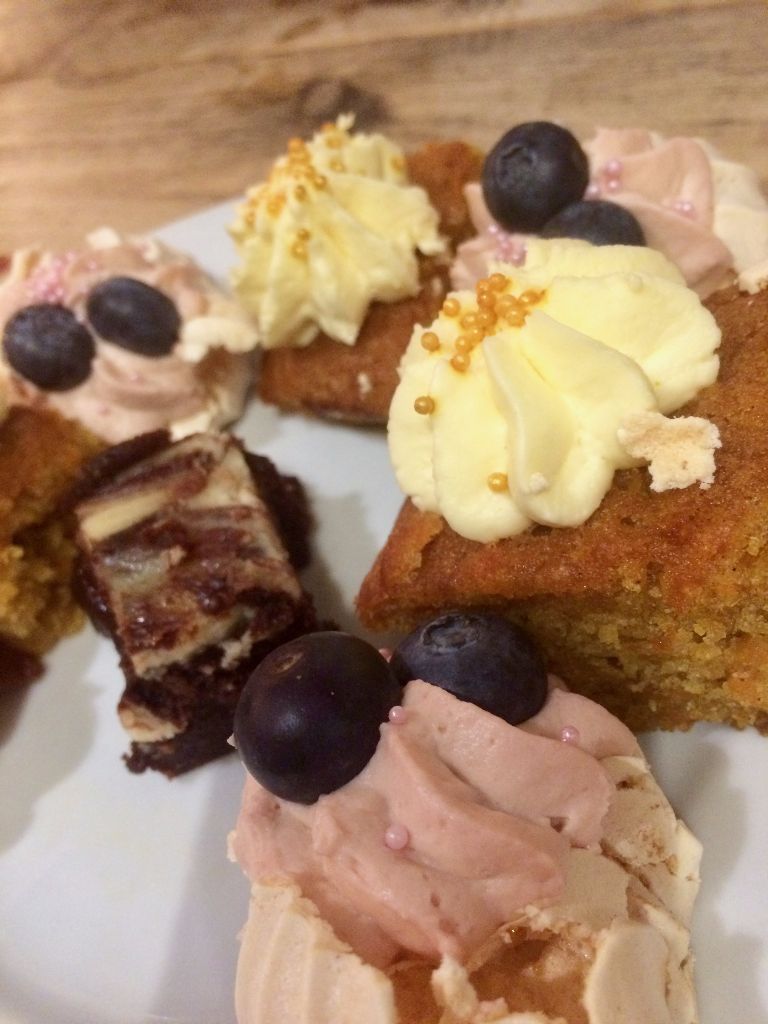 They were the perfect way to end the meal. Sweet, still cheesy, and not at all overwhelming (which many desserts can be). The marscapone meringues were incredibly light, and perfectly sweetened. Delicious.
We had a really fun night at the Homage2Fromage supper club. It's brilliant to still be able to get a delicious cheesy meal from these guys- I just hope there's more to come!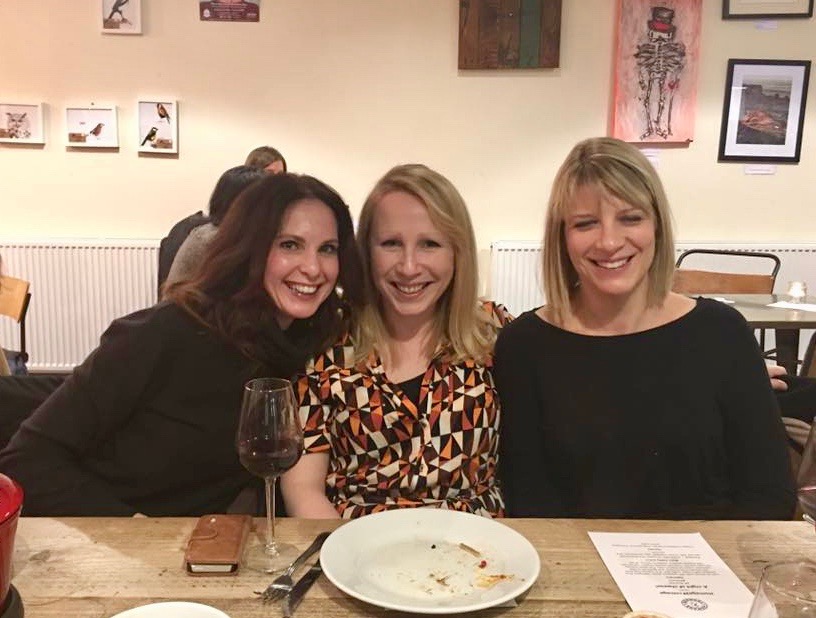 If you're lucky, there may still be some tickets for the next few events running this year. They're in Sheffield on 9th & 10th December, and Leeds on 16th & 17th December and there's different cheese themes on different nights. Find tickets and info on their website here.
Comments
comments