I was invited to afternoon tea at Oh You Pretty Things in Trinity Kitchen. I'd had a day full of challenges already (how do you heat mulled wine in a school hall when the event has already started but the urn is broken?!) and finding Oh You Pretty Things presented me with another. After asking around I finally realised that this was because it's actually branded as the 360 Champagne and Cocktail bar in Trinity Kitchen! After finally finding it, we were then faced with more confusion as the staff didn't seem to be aware of our booking so there was lots of waiting and awkward shuffling before we were finally all seated within the bustling Trinity Kitchen.
We were soon presented with some beautiful cupcakes (imagine if all meals started with cupcakes?!) which went down a storm with the younglings. (I think we got these ahead of anything else because they weren't expecting us and so needed some time to prepare the afternoon tea.)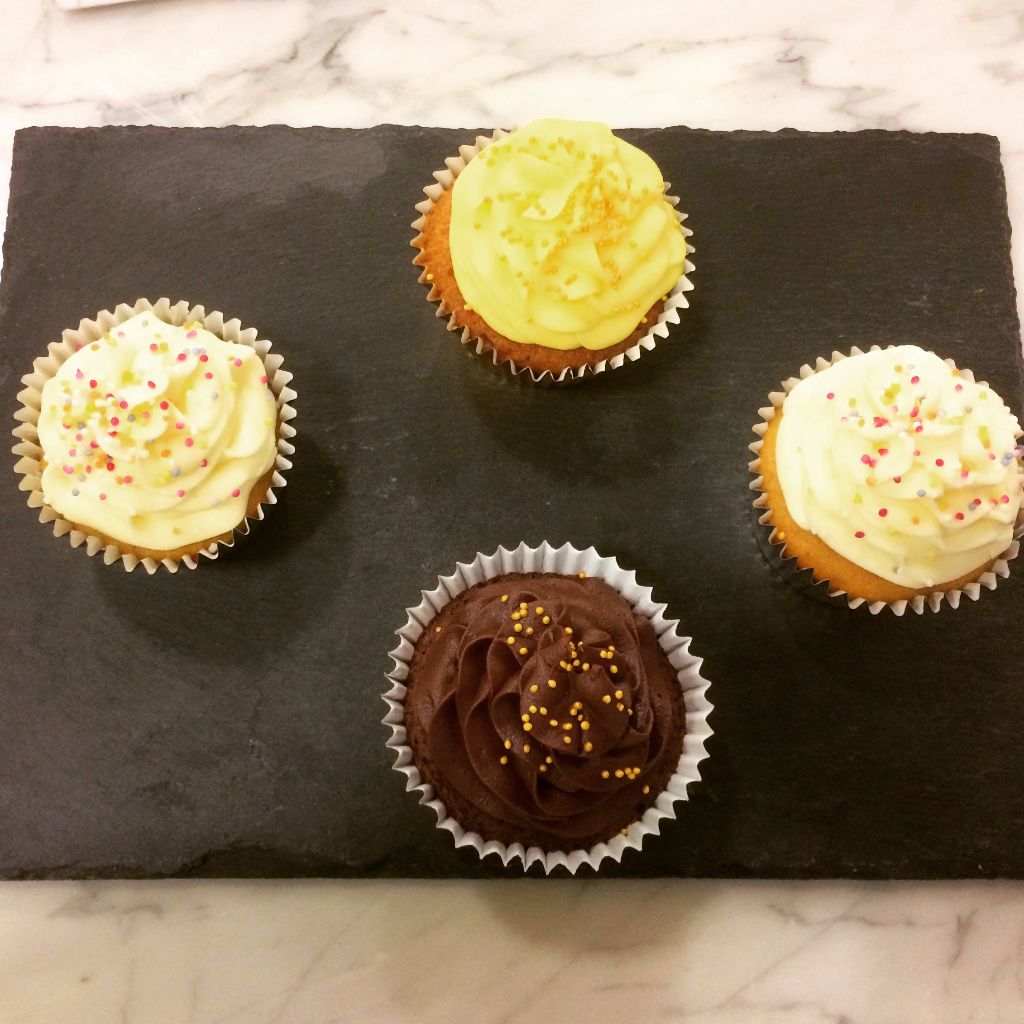 Prosecco was served up with raspberries, and whilst we enjoyed it, I think it was lacking in flavour a little.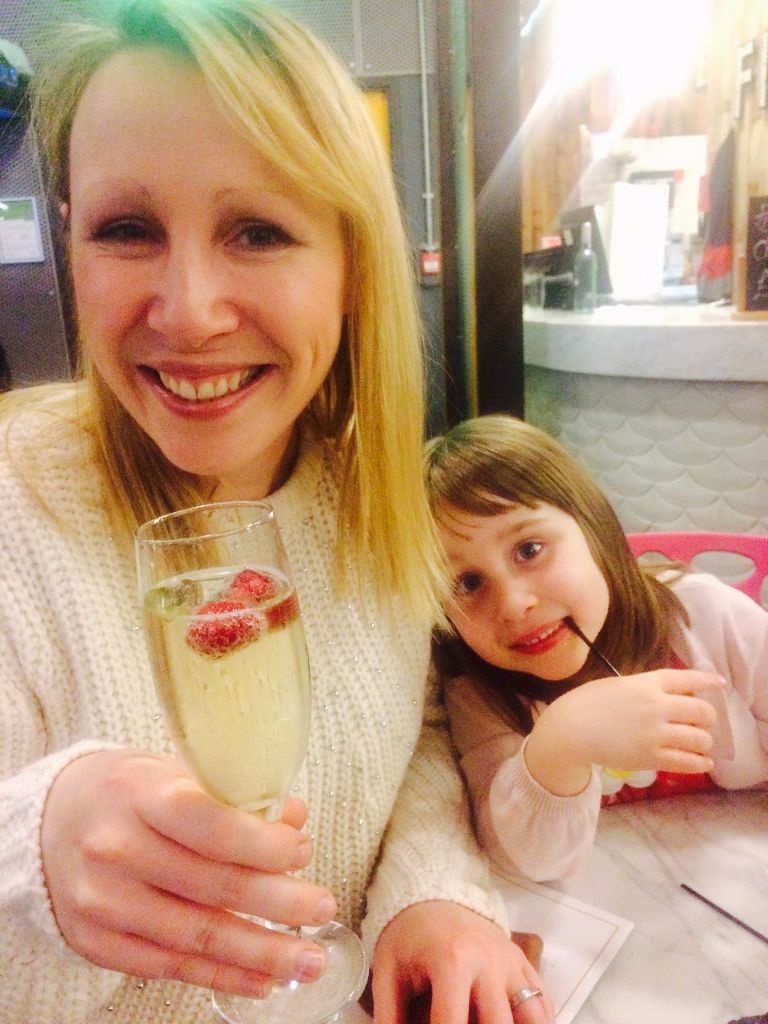 The afternoon tea got properly started when we were presented with two big trays bursting with small delights. First up, was some fresh, small rolls filled with festive choices such as brie and grapes, turkey salad, and spicy prawns. All of them were well flavoured and delicious, but the brie and grapes was my favourite. There were also cocktail sticks with olives, sun-dried tomatoes and mozzarella balls, which were a big hit with me too.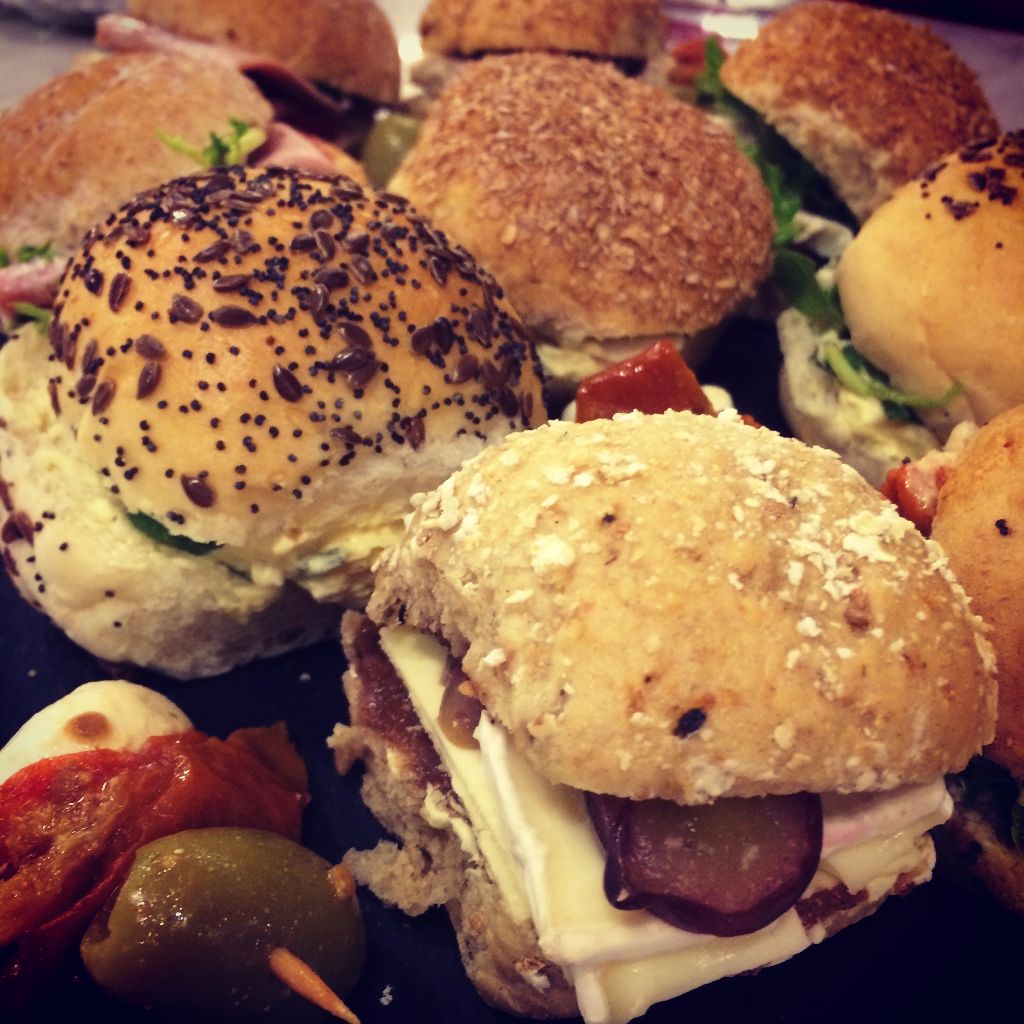 The second tray was piled up with sweet treats. There were enormous (and really well made) scones placed right next to tiny, tiny macarons (completely delicious) and meringue kisses. Also, there were mini mince pies with a festive, glittery glaze on top.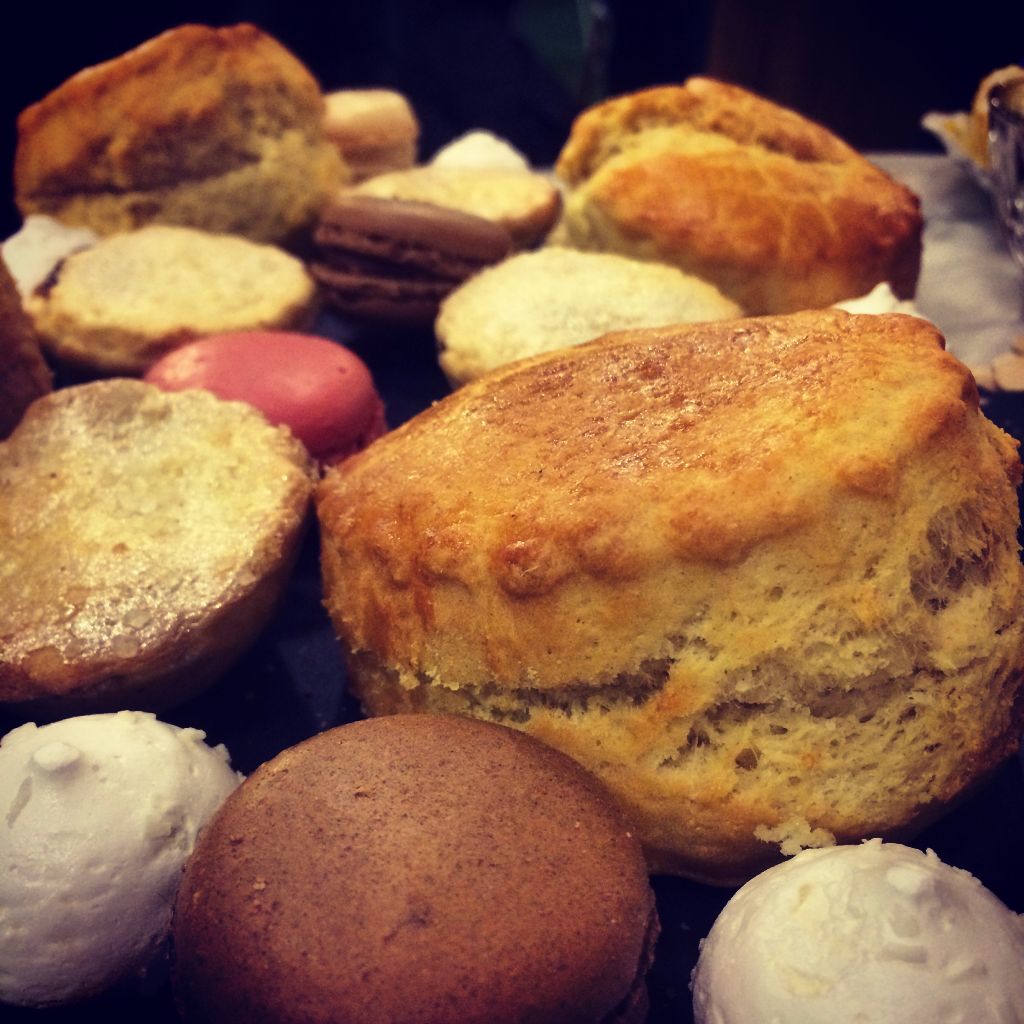 We enjoyed our afternoon tea at 360 Champagne bar. It was a very generous offering and the food was high quality. Trinity Kitchen was insanely busy though, so it was a bit hard to have a leisurely feast at our own pace. Also, some details got missed, like providing plates and napkins etc. so, whilst we enjoyed it, it wouldn't necessarily be the first place on my list to head to for an afternoon tea. That being said, sipping a cold glass of champagne there at Christmas time could be a really lovely thing, especially if you're lucky enough to get a seat at the bar.
The 360 Champagne & Cocktail bar provides a touch of glamour within Trinity Leeds. The cocktail list looks amazing, so if you're tired from shopping it could be an indulgent place to take a break.
Comments
comments