Christmas has arrived at Stockeld Park, with the illuminated Enchanted Forest, and Santa and his elves ready and waiting for festive visitors. When we arrived yesterday, the tots were hungry (of course) and VERY excited.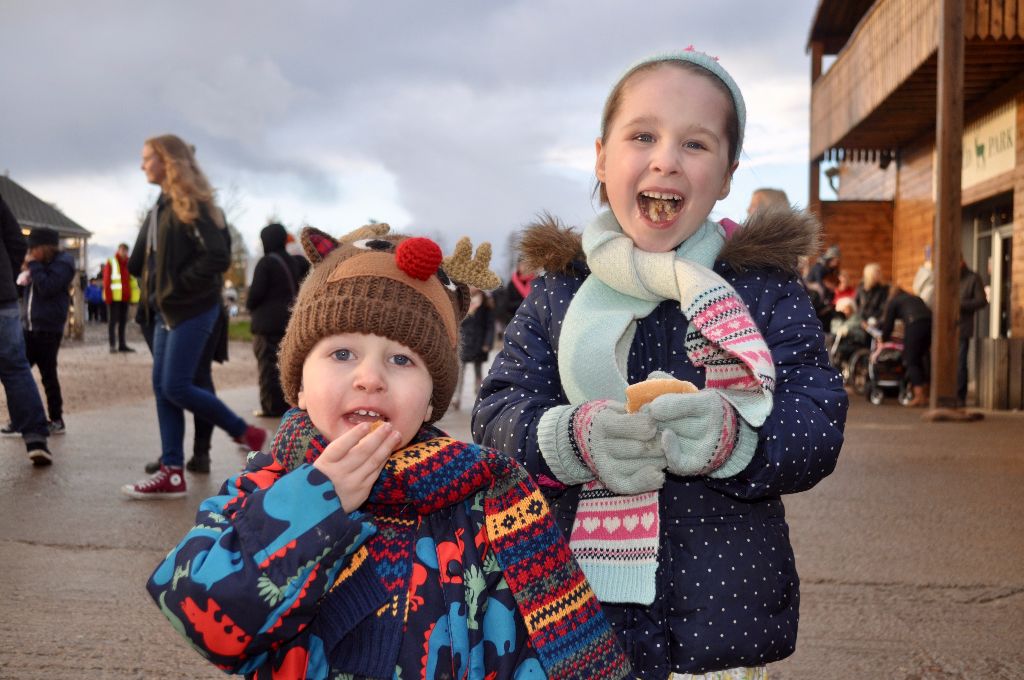 We got to see the Camel Parade this weekend (one weekend only) which was great. The kings upon their camel steeds greeted us all before parading through The Enchanted Forest.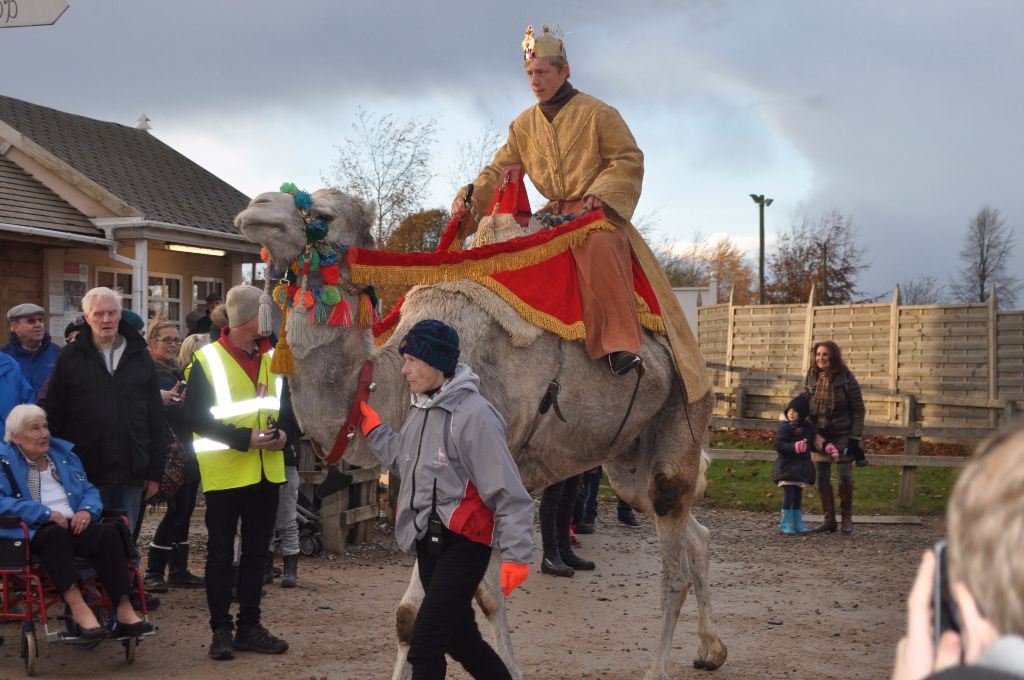 We indulged in some hot chocolate and Angel Sparkle cake before looking around the Christmas store while we waited for our turn to see Santa. The way they manage the grotto visits is smart – you just wait for your number to be shown on one of many boards before you head down there, so there's no painful queuing etc.
When we arrived at the grotto, we were greeted by Santa's elves who chatted to us and showed us the doors to the workshops etc. and then it was our turn to see the big man himself.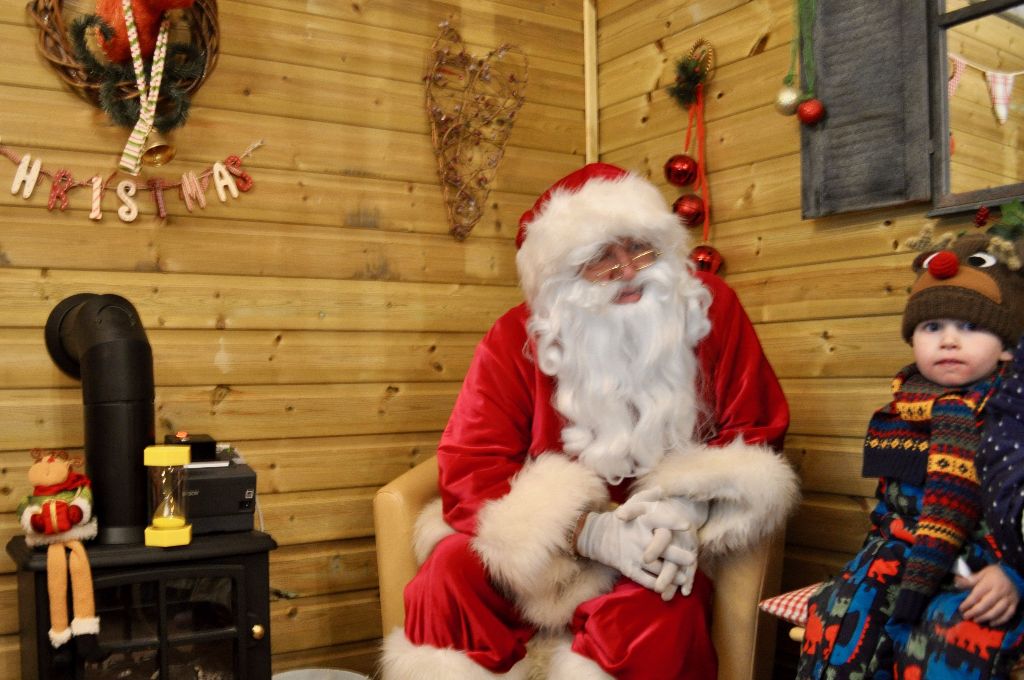 Santa was everything you'd hope he would be; happy, welcoming, wise, and with a twinkle in his eye. (He was also a little old-fashioned in his ideas about gender roles, but I let that slide.) He dealt well with our two who had suddenly turned incredibly quiet and shy, and took the time to find out all about them. Emilia and Robin then got to choose their presents, and off we went. "I can't BELIEVE we just saw Santa!", said Emilia, over and over again, and she really couldn't; it was so magical for her!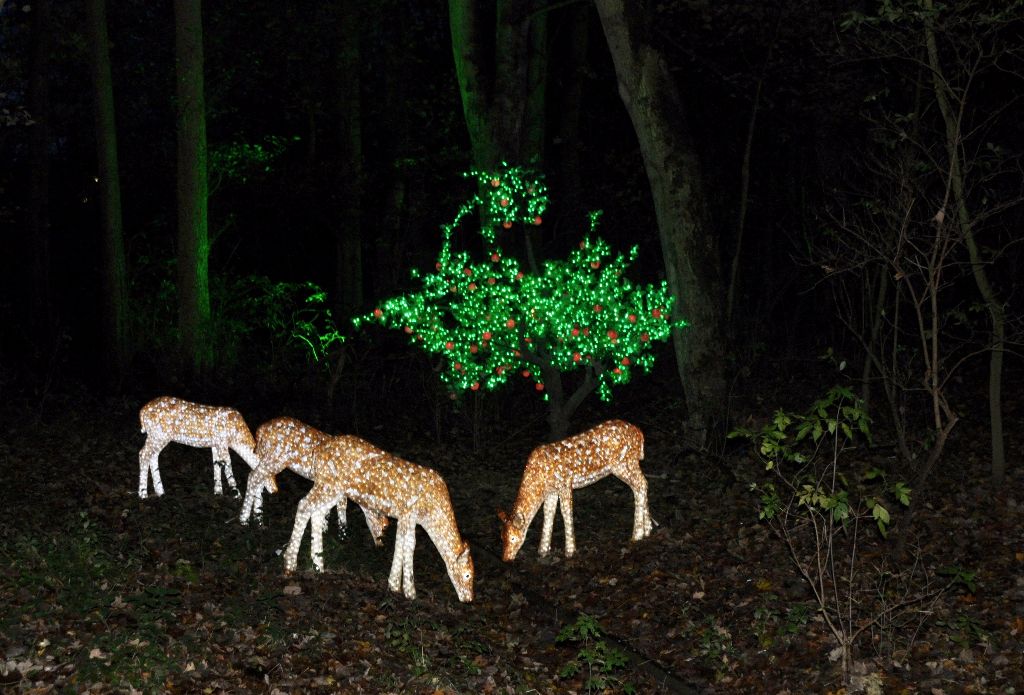 As the light faded, we headed down to the Enchanted Forest. We've gone round this before and loved it, but it's even bigger and better this year. There are play areas, interactive teapots, trees and books. Things to climb, music to play, troll bridges to cross, and all the way through there are lit up fairy-tale characters and buildings. It's interactive, imaginative and magical.
The lake is where it all culminates and builds to an exciting finale, and it looks truly spectacular. I don't want to tell you too much in case you go and see it as the surprises are part of the fun.
My two loved racing around and investigating it all. It was blummin' freezing, but we had the best time.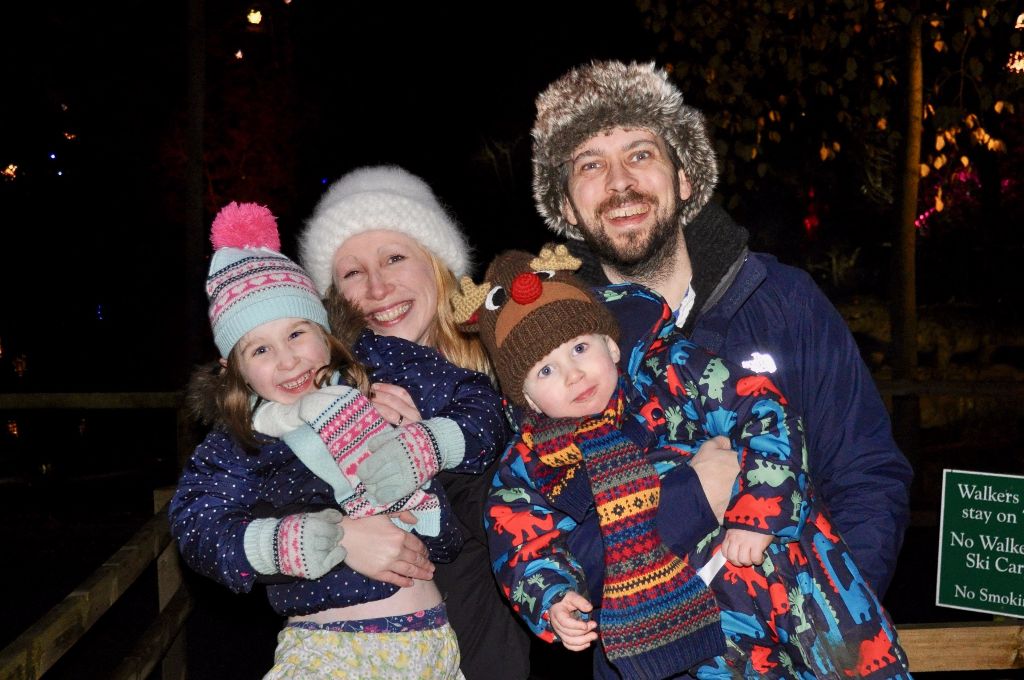 Weekends can get very busy in December, so book ahead and try to go in the week if you can. Tickets are pricey, but it's a great Christmas experience that grown ups can enjoy as much as the kids. The festive season has truly started for us now!
Comments
comments