I took my two younglings and Mr M along to a preview night of Cinderella's Christmas Wish at the Rainbow Factory. The factory has had plenty of magical sparkle added to it this Christmas, and we enjoyed exploring and then munching on cakes before the performance.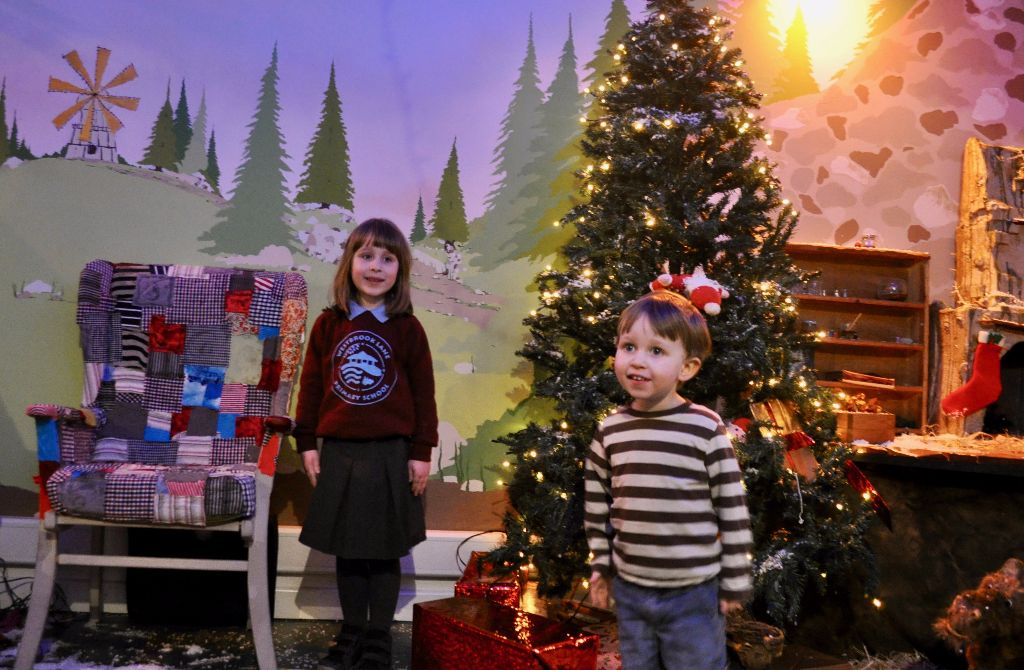 The whole show (including the music and lyrics) has been created by the clever folk at the Rainbow Factory. Lydia, who is also the Rainbow Factory Education Director, said: "The classic story of Cinderella has always been a firm favourite with the children who visit us, so we knew it could be the perfect Christmas show." Both of my children (aged 2yrs and 5yrs) loved the whole experience.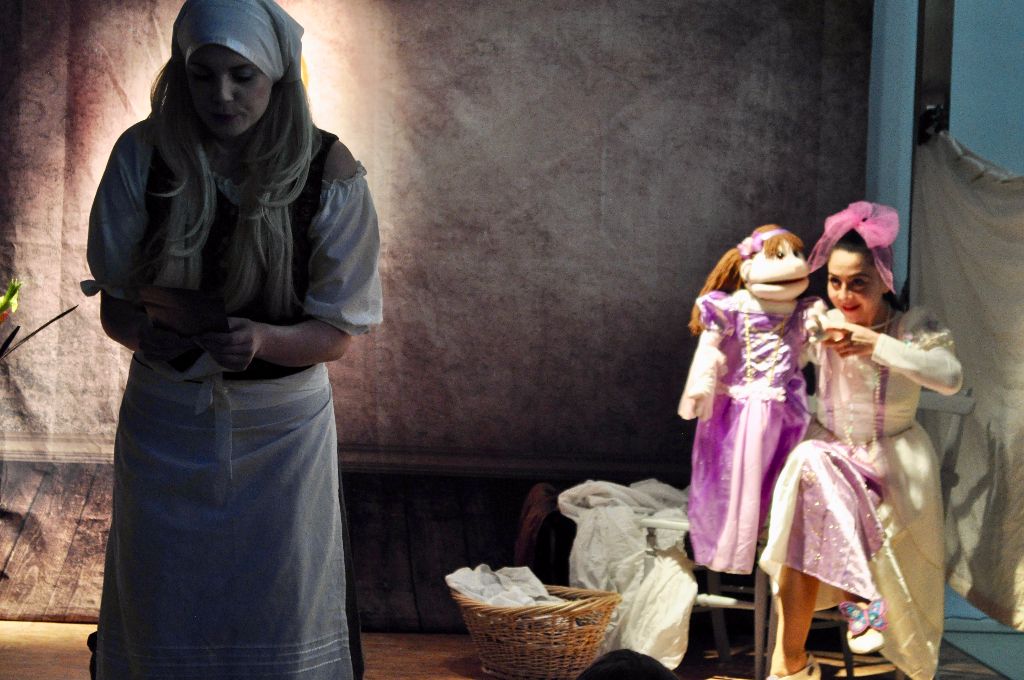 The fact that my two year old sat on his own bean bag, next to his sister, but away from Mr M and I, for the WHOLE performance just goes to show how entertaining it was. It was perfectly created too, with a mix of performance styles and characters. It started off quite traditionally and had music and songs throughout, but it gradually built in more and more audience interaction, which stopped the children getting restless. They're part of the performance – they're not just being talked at, and this is crucial.
Seeing a play at the Rainbow Factory is so worth it because everything has been created with children in mind. I know it's just a small thing, but having the kids sat on beanbags makes a huge difference when seeing a performance like this. They're not stuck on hard theatre seats that are too big for them, and they're not just plonked on the cold, hard ground either. Robin enjoyed flopping around on his bean bag and it was great that he could even have a lie down when he was tired (the show was at 6pm).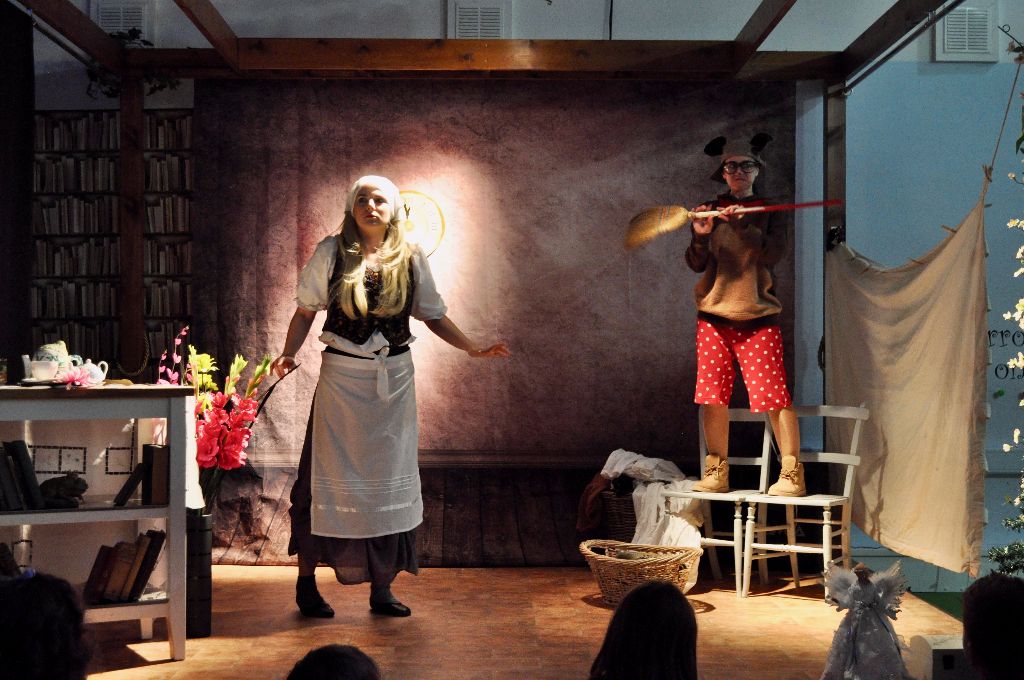 The play that's been created is genuinely good too. I love the fact that it's just about Cinderella and we never meet the Prince. I think it's really empowering; it's all about her wish, her heart, and her belief in herself. You can see how grounded, confident and calm Cinderella becomes by the end of the play and that's really moving. I found her dance at the end beautiful and I actually felt emotional when she performed it. This is quite the achievement for what is an amusing Christmas play that's been created for children.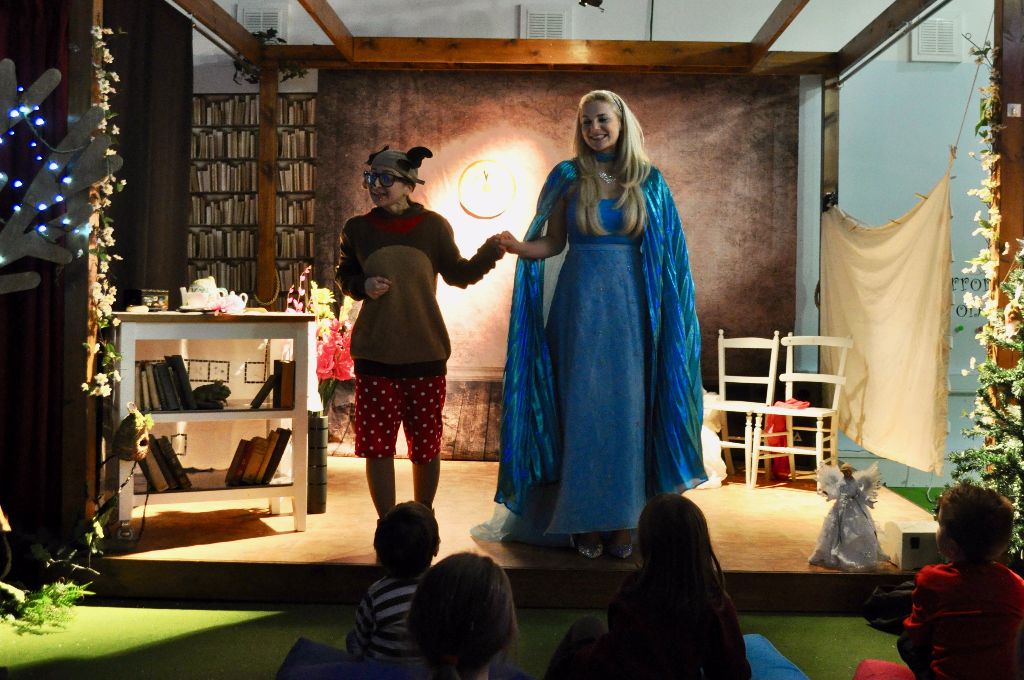 Cinderella's Christmas Wish is a festive and creative twist on a classic fairytale. If you're looking to take your children to a show this Christmas, I heartily recommend this one.
For more information and to buy tickets, please head to: http://www.rainbowfactorykids.com/christmasshow
Comments
comments