Horsforth has a new pop up bar for the festive season; Horsforth Bierhaus, in all its twinkly wonderousness, opened in November and it will stay open until Christmas Eve.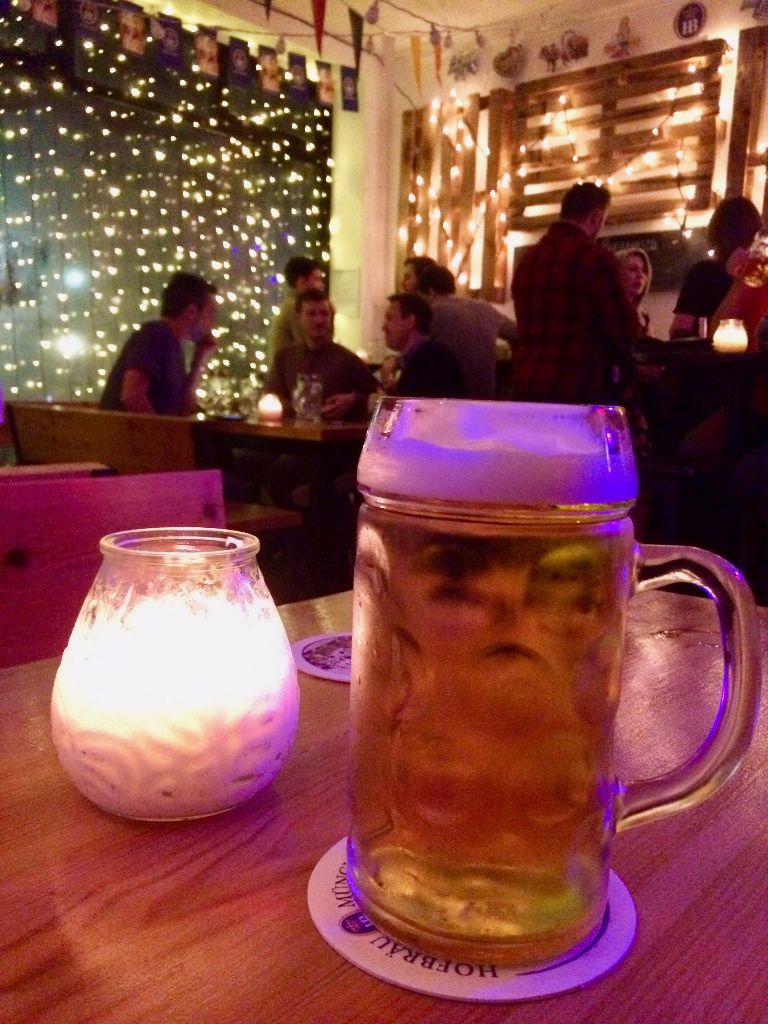 The rather clever, creative and charming folk from Bar 166 thought up this concept and its been really popular, which is well deserved. The venue (which used to be Deli-Stop) has finally got real character and a fantastic atmosphere, and they've created this with the simplest of decorations. Large wooden tables and benches fill the space, wooden crates line the walls, and there are glowing candles, twinkly lights and BEER. That, with the charm of the friendly staff within, is all that's needed.
The beer is German, and you can buy large or small steins of draught beer, or bottles of beer. One of the bottles is Erdinger, which is lethal, but also one of my favourites, so I couldn't resist having just one.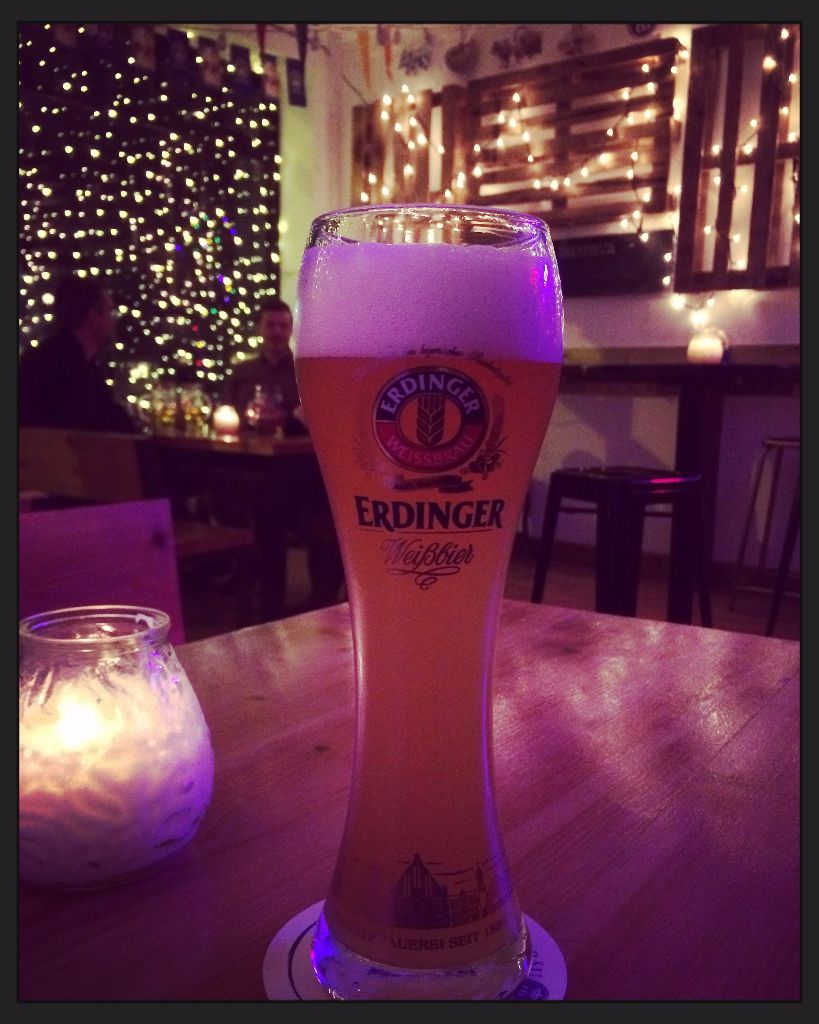 The draught beer is crisp and delicious too, and Mr M and I had a great evening nattering and sloshing steins. The place somehow feels quite European, and I loved that there was a complete mix of ages there that night, from a baby right the way through to older folk. It was busy but not manic, warm, twinkly and loud with chatter; a great place to be. Oh, and 10p from every pint sold goes to Horsforth in Bloom – lovely!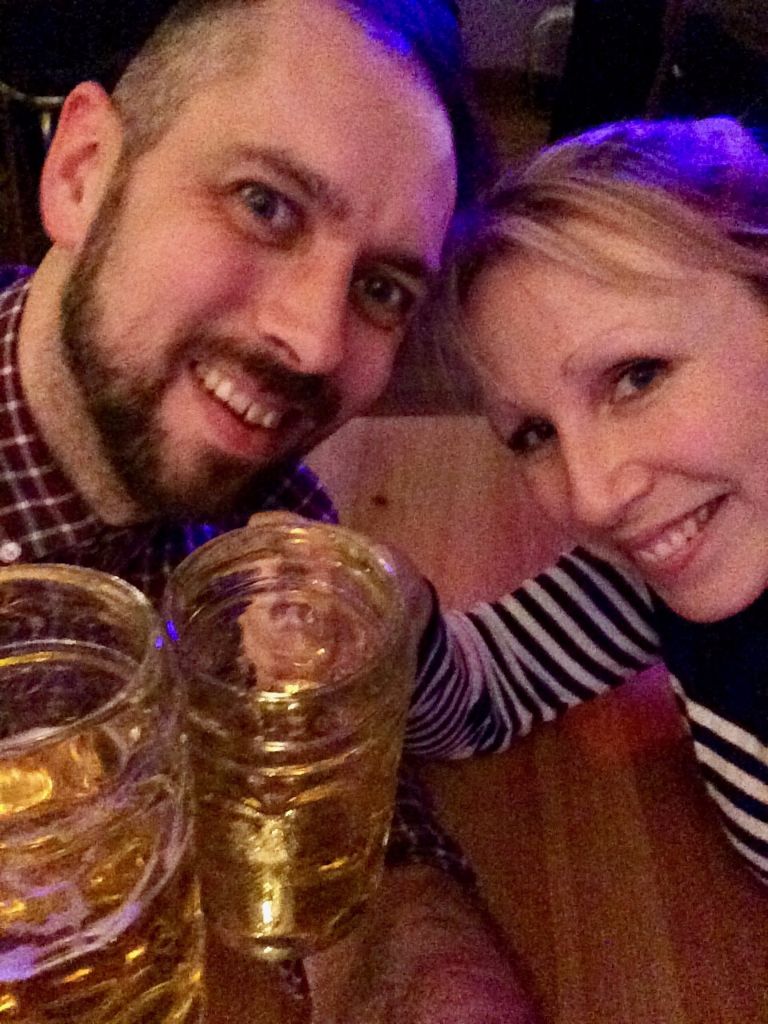 There are mummerings about different beer pop ups being run here next year (by the same people) and I really hope it happens as it's a great addition to Horsforth and offers something fun and unique.
Horsforth Bierhaus is found on Long Row and is open every Thursday, Friday and Saturday, 3pm – 10pm, until 24th December 2016.
Comments
comments