The highest rooftop bar in Leeds has recently been refurbished. Sky Lounge at DoubleTree by Hilton Leeds is now full of sparkle, and still boasts fantastic views across the city. There is a slight retro feel to the venue and it certainly feels quite glamorous due to the crystal, mirrors and rich timber. The enormous globe chandeliers are amazing too, and add to the luxurious atmosphere that the bar is reaching for.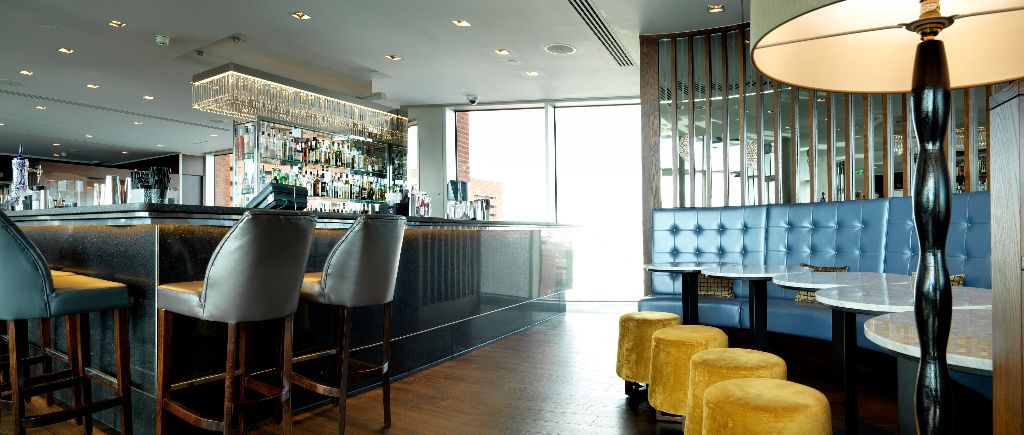 I was invited along for a cocktail masterclass, and we all created a Pornstar Martini and a Raspberry Ripple. Sunny took us through how to make each one and we took turns to make our own drinks. It was great fun, and I loved being on the other side of the bar, using all the devices and bottles of juices, egg whites (yep, that creates the froth!) and spirits.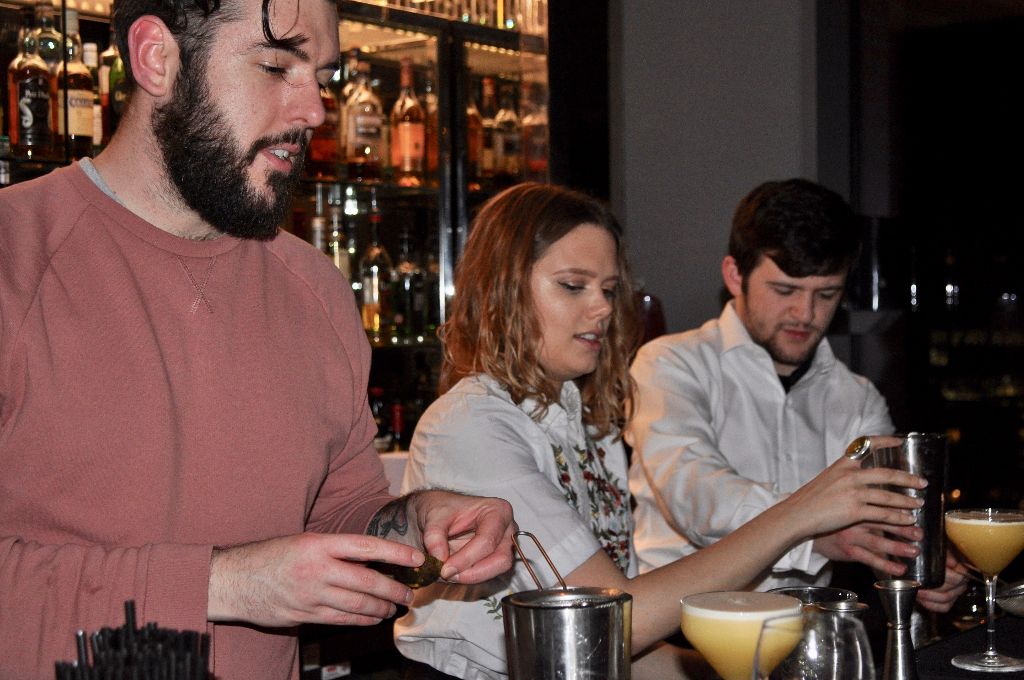 Whilst I loved creating the cocktails, I didn't really drink either of them. Admittedly, I am super fussy about cocktails, and I found these two very sweet. The other thing was that the prosseco was completely delicious, so I stuck to that for the evening.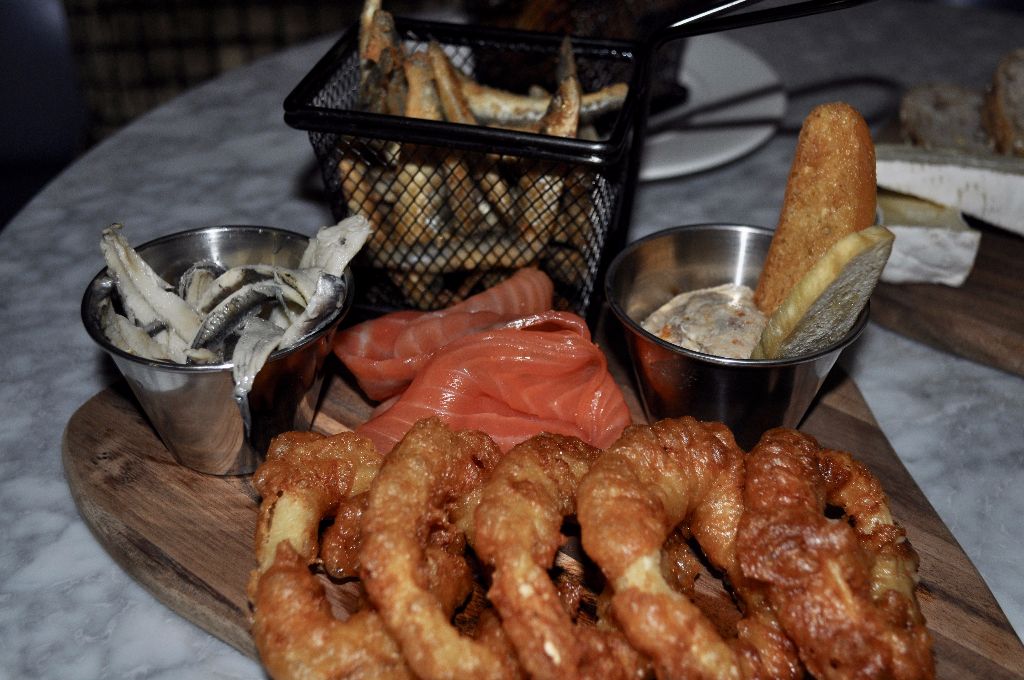 After our turn behind the bar, we were brought out sharing boards of delicious bites of food. There are four on the menu (meat, fish, veg or cheese) and we got to try them all. My favourite thing was the anchovies. I don't get to eat them that often (I don't know why not), but they're amazing. The air dried ham and bresoala were both big hits with me too.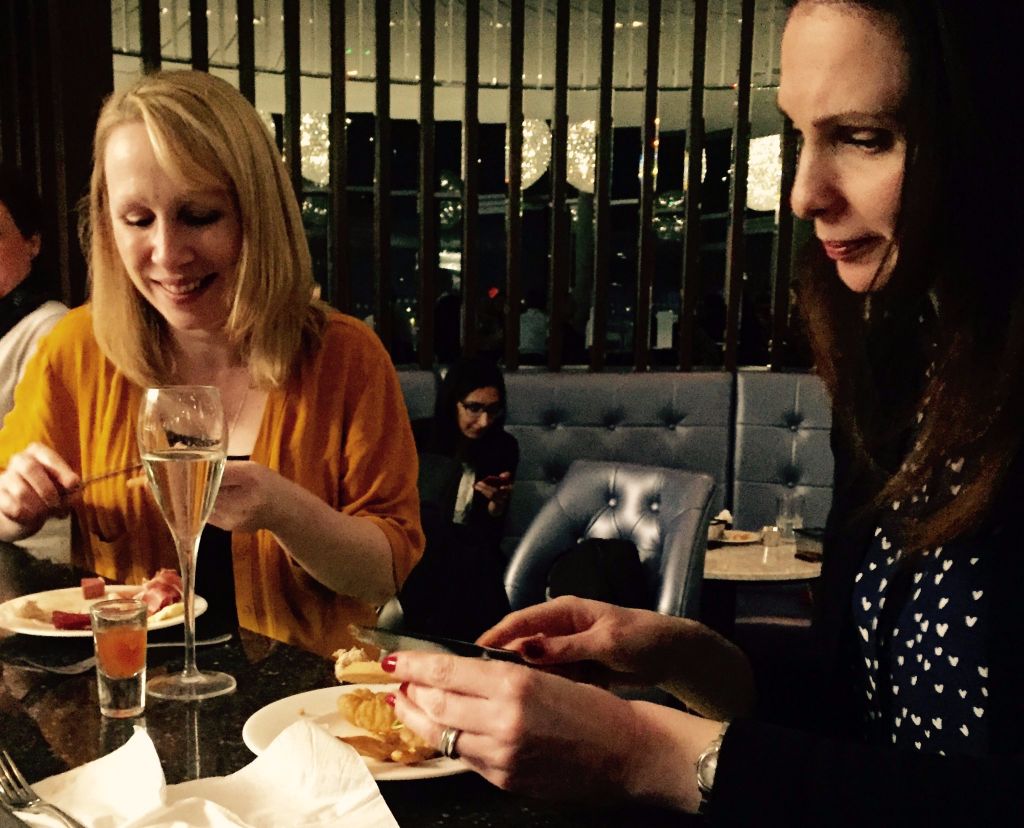 The Sky Lounge is a lot more relaxed than I expected, and it has a great atmosphere. I did visit on a Monday evening though, so I imagine that weekends could be something quite different, and certainly a lot busier. The drinks menu is wide with a good selection to choose from, and I can highly recommend the Belstar Prosseco. The food is well made, but the menu is limited to nibbles and burgers, so I wouldn't come here for a full sit down feast. It would be a great place to meet friends for drinks and snacks though, whilst enjoying the spectacular views across the city.
Comments
comments