Chef Simon Millar, from La Casita, created a Gin and Tapas menu for a special evening at Dock29 that was on last weekend. This dockside bar is a large space and I wondered just how cosy it could feel, but the modern, arty bar looked beautiful in the glowing candlelight (created by many, many candles) and there was a relaxed and intimate atmosphere.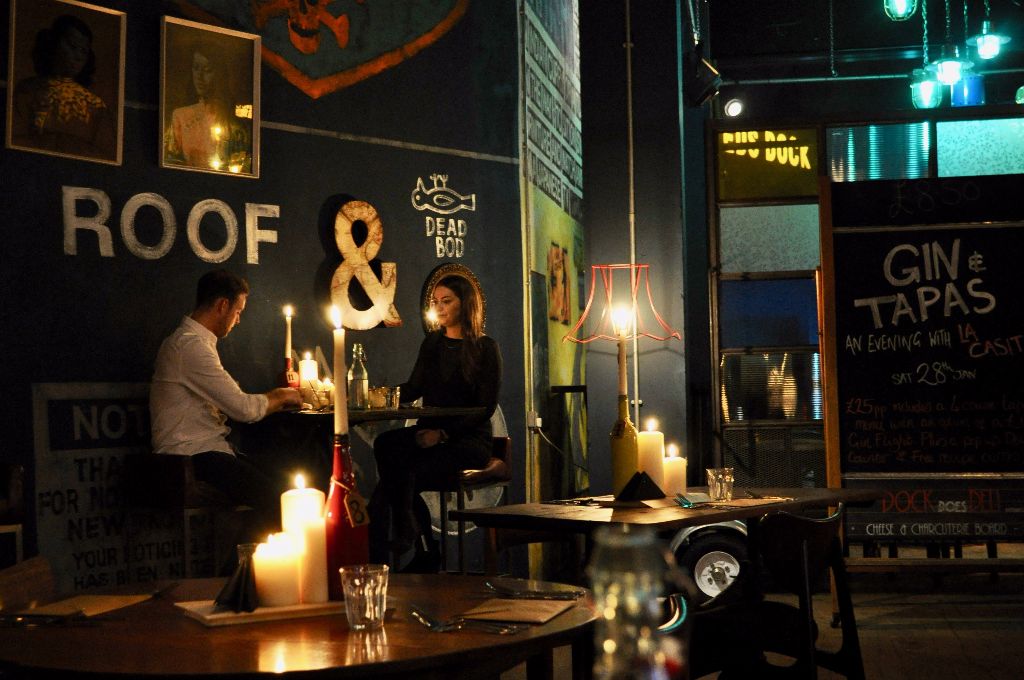 Plus, there's a huge red cow. What's not to love?!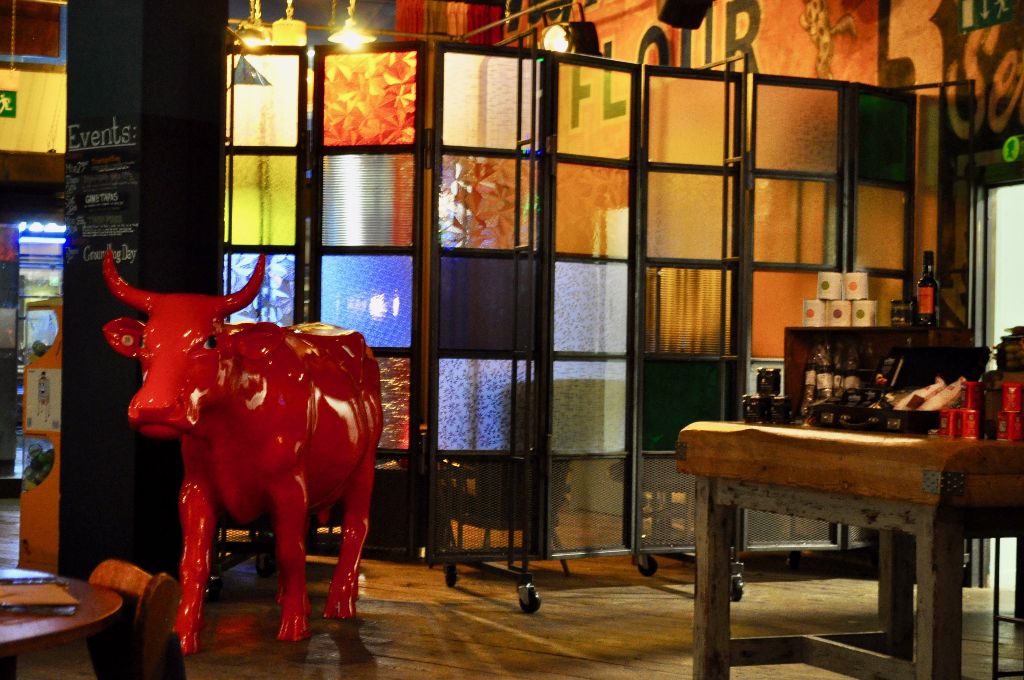 First up, we had Ham Hock & Black Pudding Croquettes, with Apple and Vanilla Puree, served with a Xorigeur Gin & Tonic. Xoriguer Gin is one of my most favourite gins. It's made in Menorca, where I've been many times, so I have a lot of experience in drinking the "local gin" there. It's a fruity, kind of herbal, warming gin, and to me it tastes of summer and will always remind me of the sea. It matched the salty, and slightly rich croquettes perfectly, and the apple and vanilla puree lightened the dish by providing a sauce for the generously packed croquettes. A very tasty starter.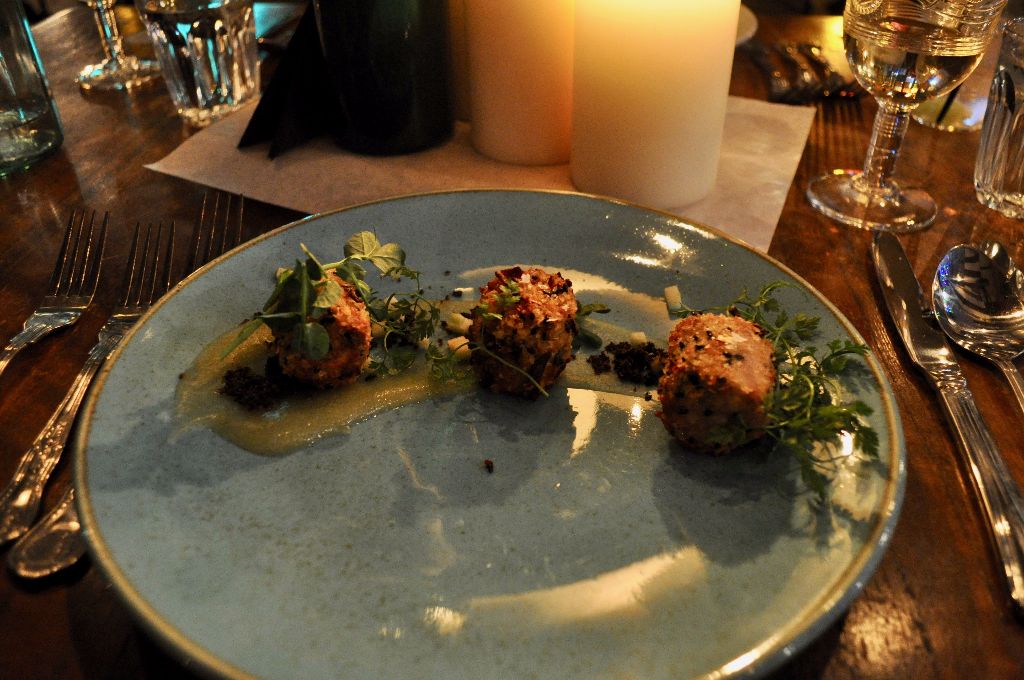 Hot Vichyssoise (potato soup) with Smoked Fish and Iberico Ham came next, and this was paired with Mascara gin and tonic, with juniper berries and pink grapefruit. The gin was completely delicious; very mellow, and sweetened by the fruit, making it alarmingly easy to drink. The soup was mild and smooth, and the smoky soft fish and the salty ham brought everything alive.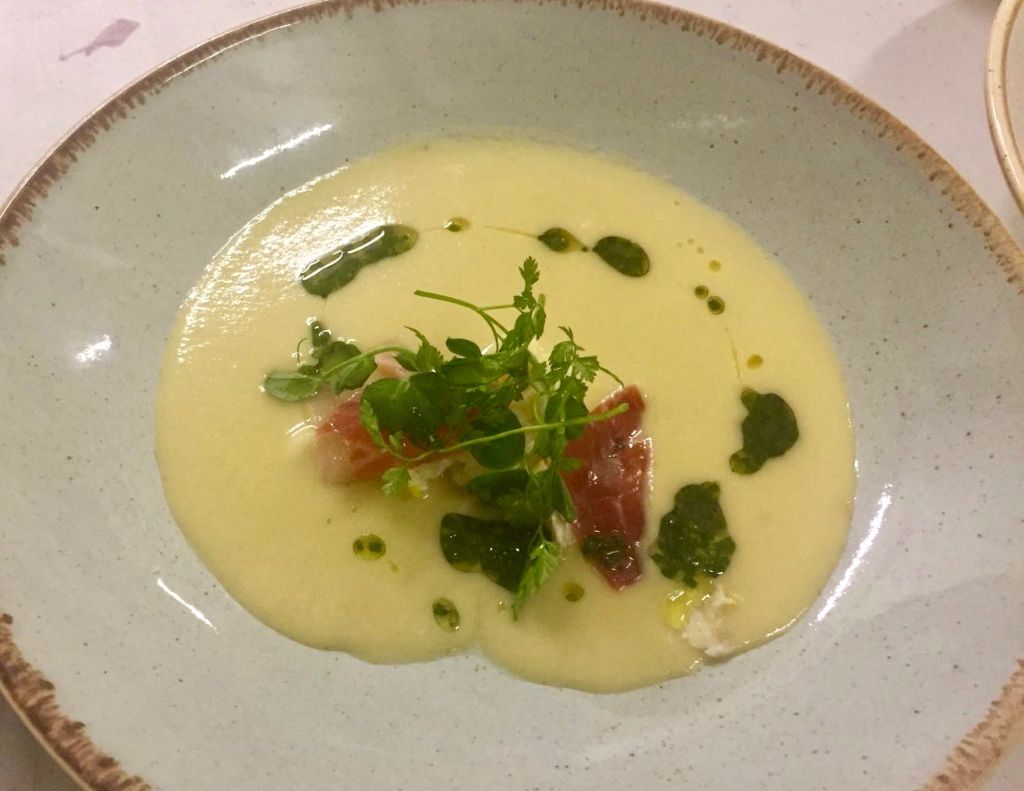 Roasted Lamb Shoulder and Jerusalem Artichoke was served with Vones gin, with star anise and cinnamon. Unfortunately, this drink just wasn't for me. It was completely overpowered by the star anise, and I don't like the flavour of aniseed at all. The lamb shoulder was soft and packed with flavour though, and the jerusalem artichoke matched it well.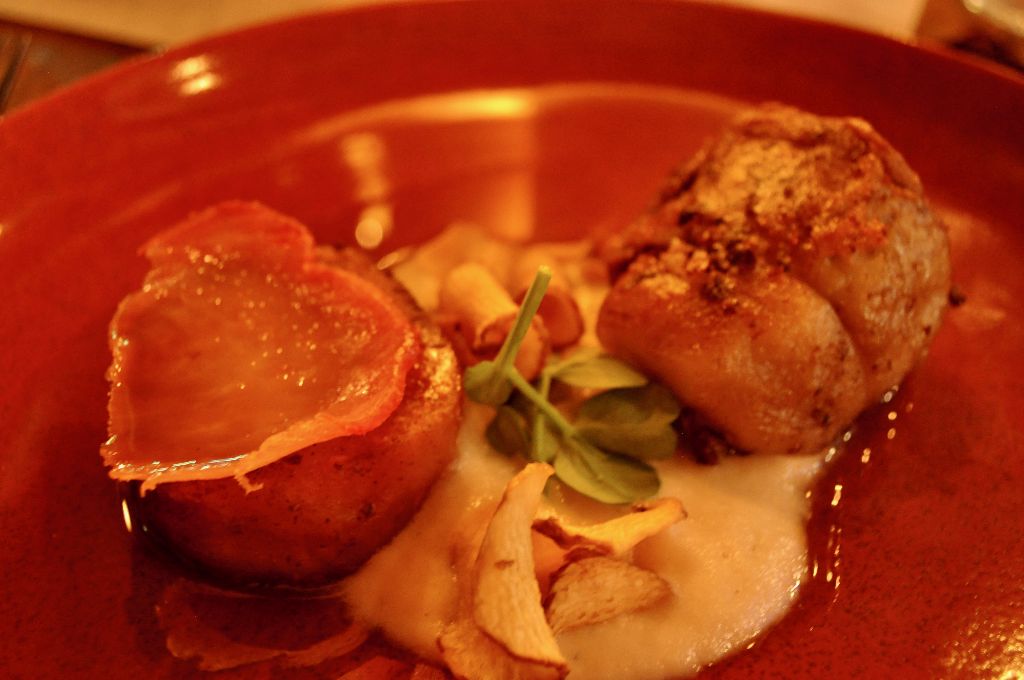 Pudding came in the form of a Santiago Tart, with Vanilla Ice Cream. This was paired with Sikkim blueberry gin, and muddled blue berries, which was a big fruity hit with me and matched the tart amazingly well. Santiago tart is my kind of pudding; light and not at all too sweet. It reminded me of a more savoury coconut macaroon, and it had a nice kick of cinnamon to it. Delicious.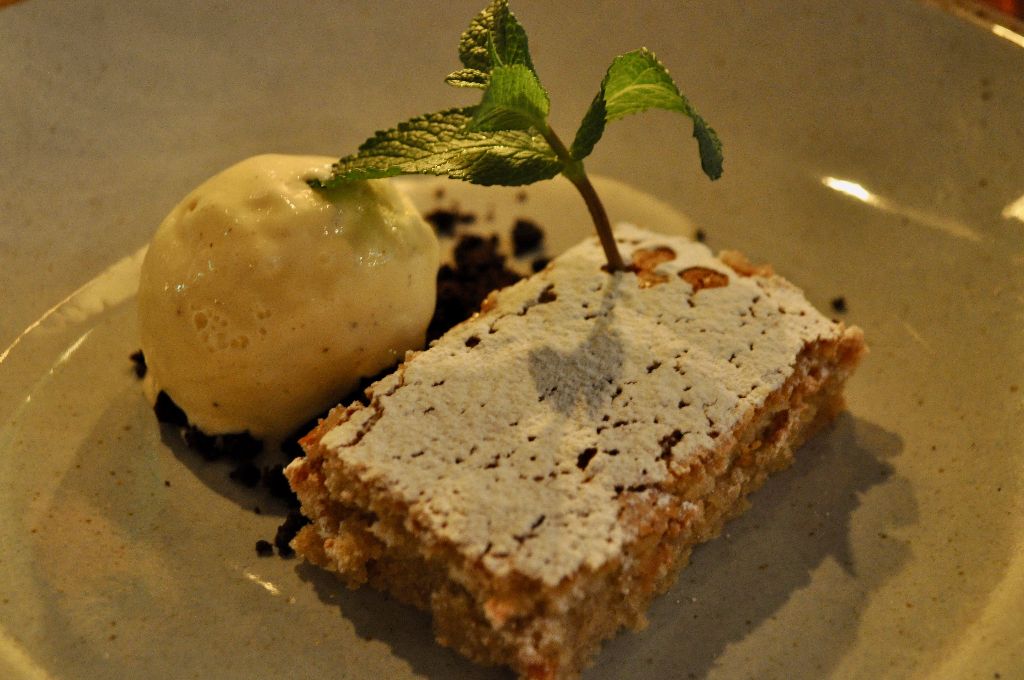 We had a great evening at Dock29, with some amazing food and drinks. It's exciting to have La Casita pop up in a central Leeds location, and one that I've never spent the evening in before. Dock29 is a great bar, right on the waterside. Next time I'll have to get one of the water taxis out there – I love a boat!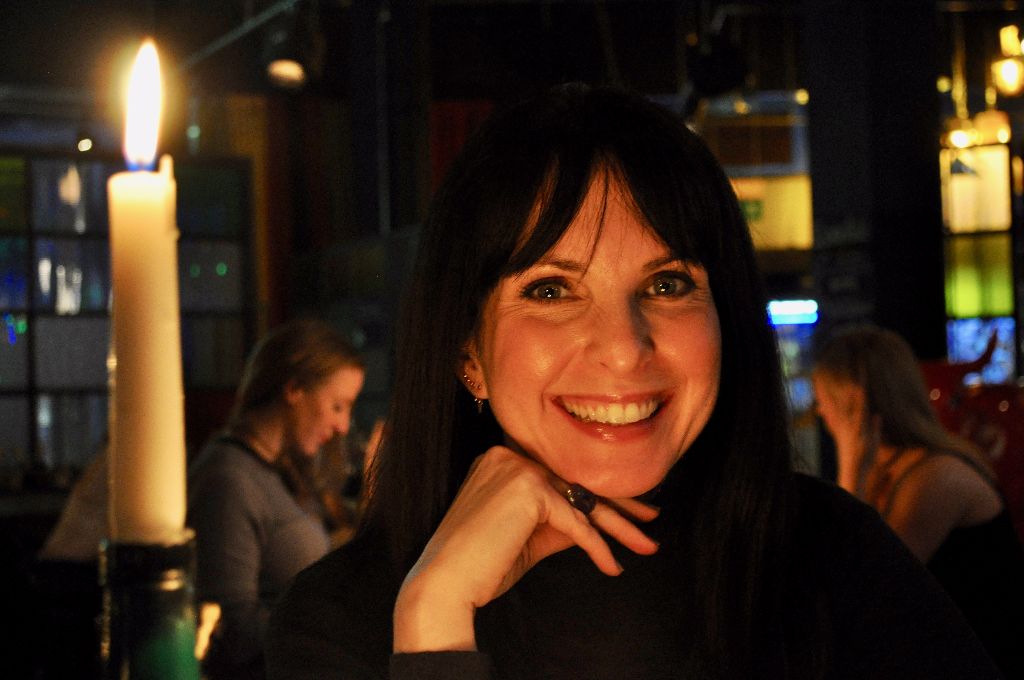 The Gin and Tapas evening was a great preview to La Casita's food too, and I'm excited to see what their Horsforth venue (and menu) is like in a week's time. I'll be sure to report back…
Comments
comments