Hygge-themed events seemed to be all the rage in the festive weeks of December, but when January came calling, with its carrot juice and false resolutions, hygge seemed hard to find. However, The Woods in Chapel Allerton, Leeds, launched it's Woodski 2017 theme in February, and it's a blanket of comfort not to be missed.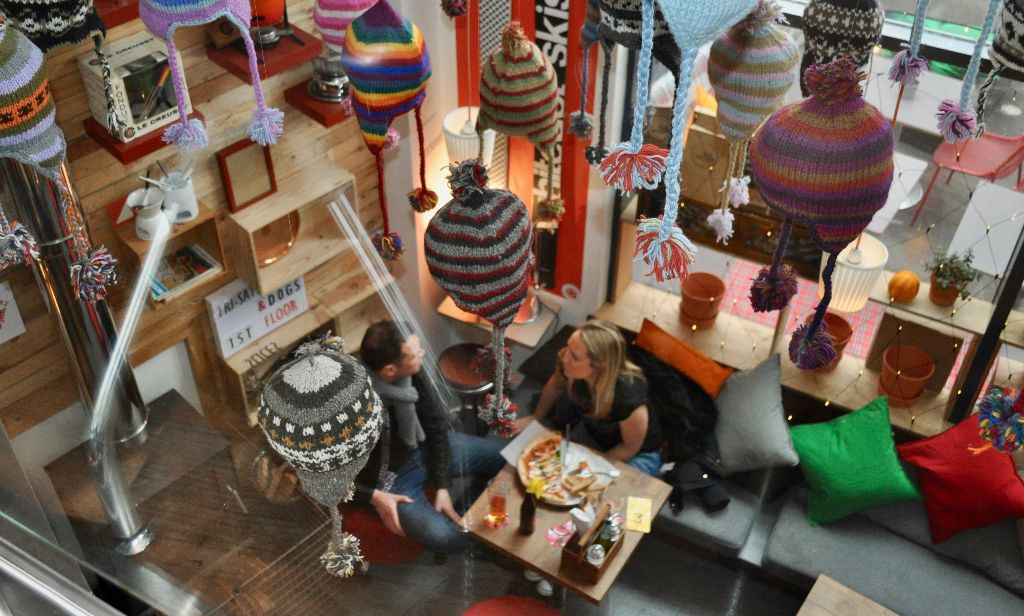 I took the wee ones and Mr M along for Sunday lunch at The Woods today. Before going, I double checked to see if kids were welcome there and the response was "yes, of course!". It's so VERY rare to get not only a positive response to this question, but an enthusiastic one, and it made me feel confident about taking them. When we got there, the welcome from the team there continued to be everything you'd hope for. Emilia and Robin chose our sofas, took their shoes off, and bedded in for the afternoon. This feeling of ease should never be undervalued as it's so hard to find.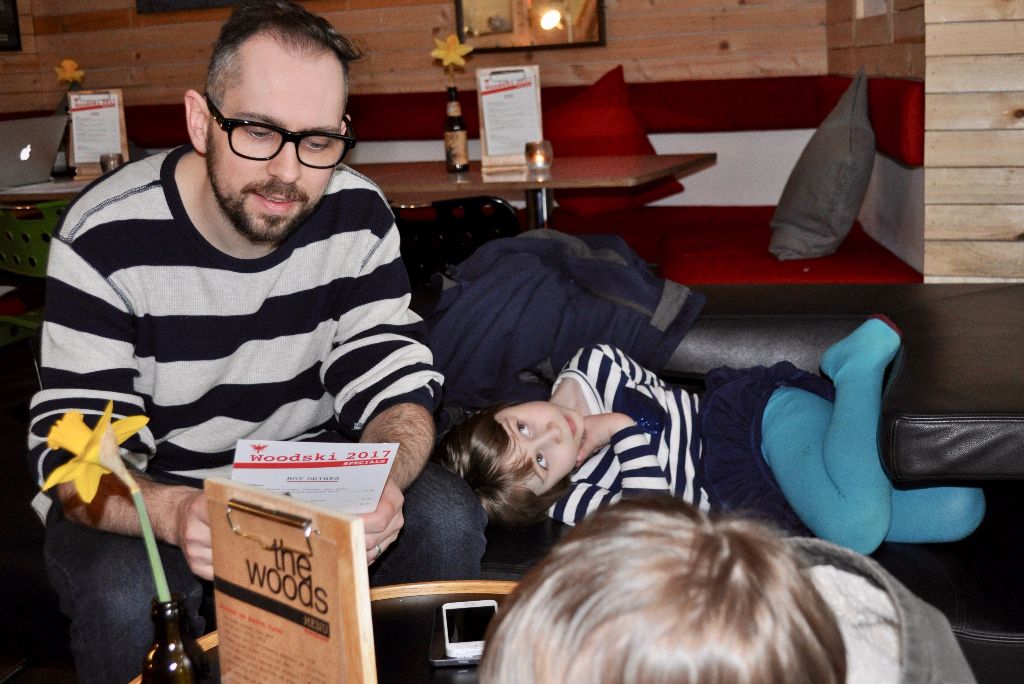 The Woodski 2017 menu has a delightful collection of cheese-based dishes on it, which have been much missed in Leeds since the pop-up of Homage2Fromage closed its doors. The tartiflette (potatoes, onions, bacon and Reblochon and Fior de Latte cheese) is a thing of pure joy. I could sit and happily eat buckets of it, every single day. It's rich and tangy, but mellow, so the flavour never gets too much, and the sweet onions and smoky bacon, along with the soft potato, harmonise with it beautifully.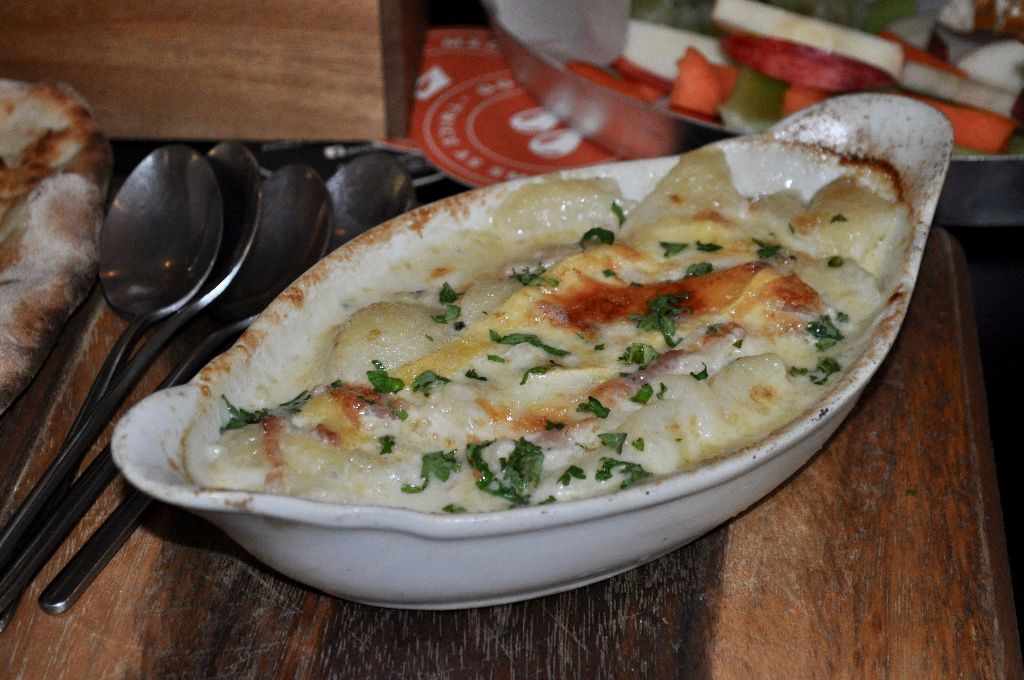 The Swiss cheese fondu was made with Comté and Emmental, which provide a nutty, mellow fondu that you can't help but keep going back to. It's served with fruit, vegetable sticks, different breads and a whole, delicious, salty pretzel. Perfect.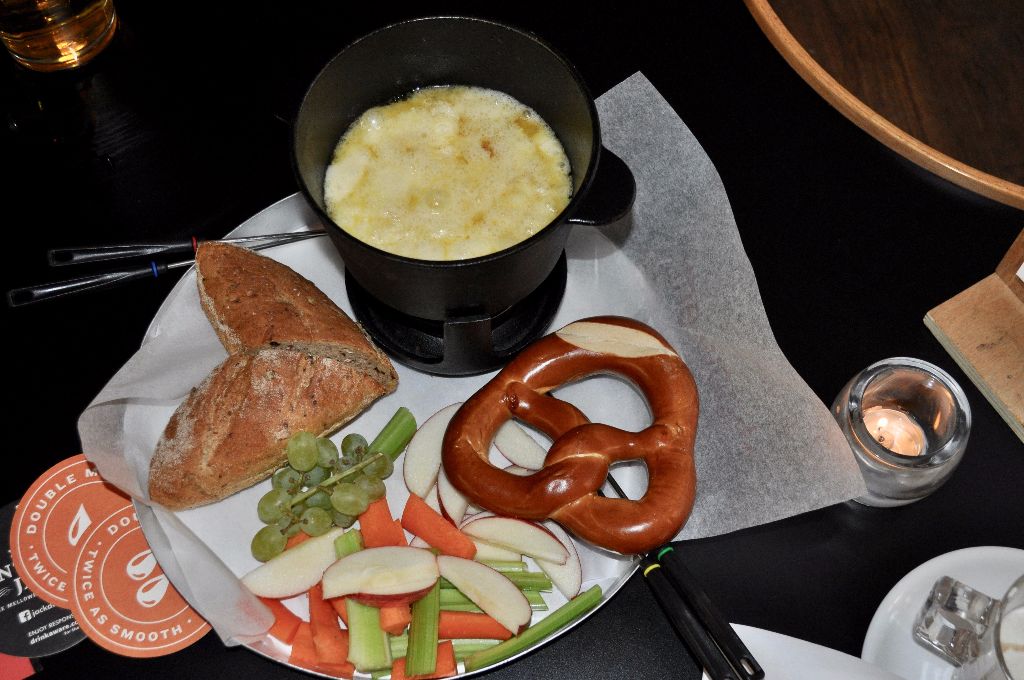 We also tried the Bratwurst, served with a curried ketchup that made it really stand out. Emilia happily devoured the entire thing! The Austrian beef gulash was packed with flavour, though perhaps a little too much for me.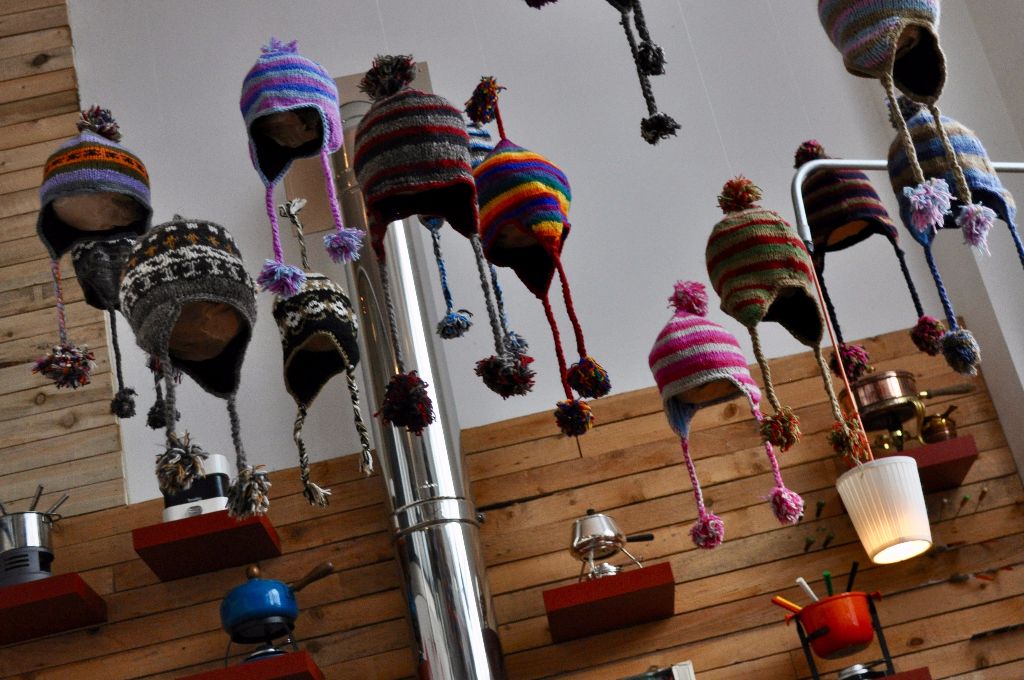 The last dish we tried was Apermagronen. This is an alpine version of a macaroni cheese that some might find *controversial*. The penne pasta (note: penne pasta) is mixed with potato and fried onions, and of course, lashings of cheese. There's also smashed apple pieces served at the side, so you have the option to mix those in if you want. At first I thought this sounded crazy, but it actually really worked well. As I said, *controversial*. But delicious.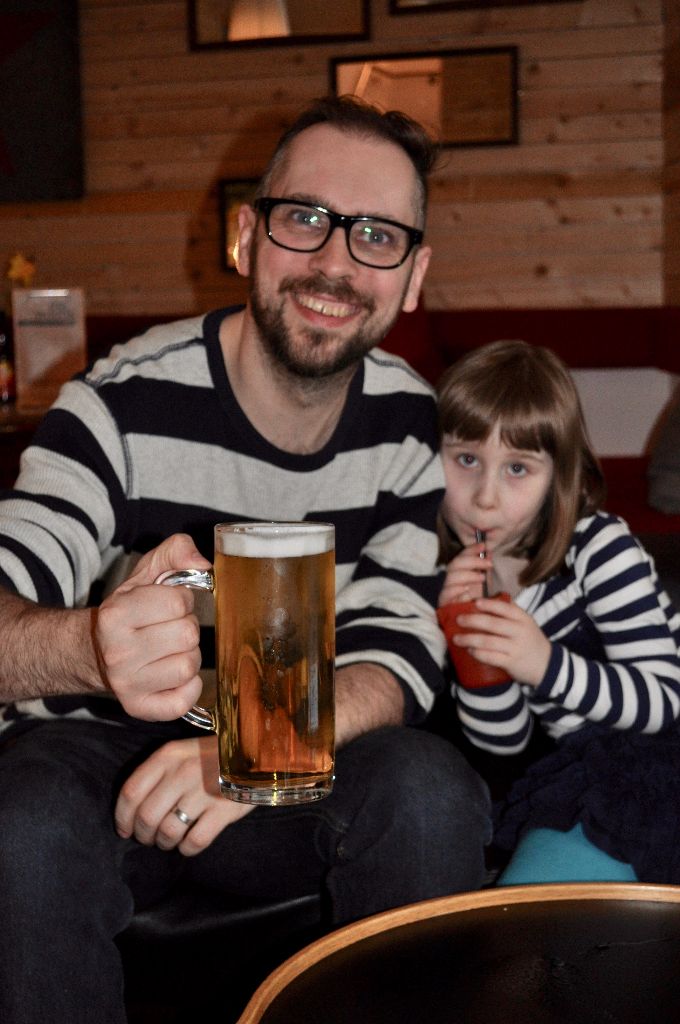 We washed everything down with a pint of crisp, clean German beer – perfect to cut through all that rich cheese.
Pudding was apple strudel (of course). I've only ever had the frozen horrors of this dessert, and The Woods' homemade version is another thing entirely. It's got crisp filo pastry, large, sweet pieces of apple, butteriness, cinnamon, both soft and crunchy textures, that are all served up with vanilla ice-cream in a big, brilliant bowl. Now, that's a PUDDING. Yum.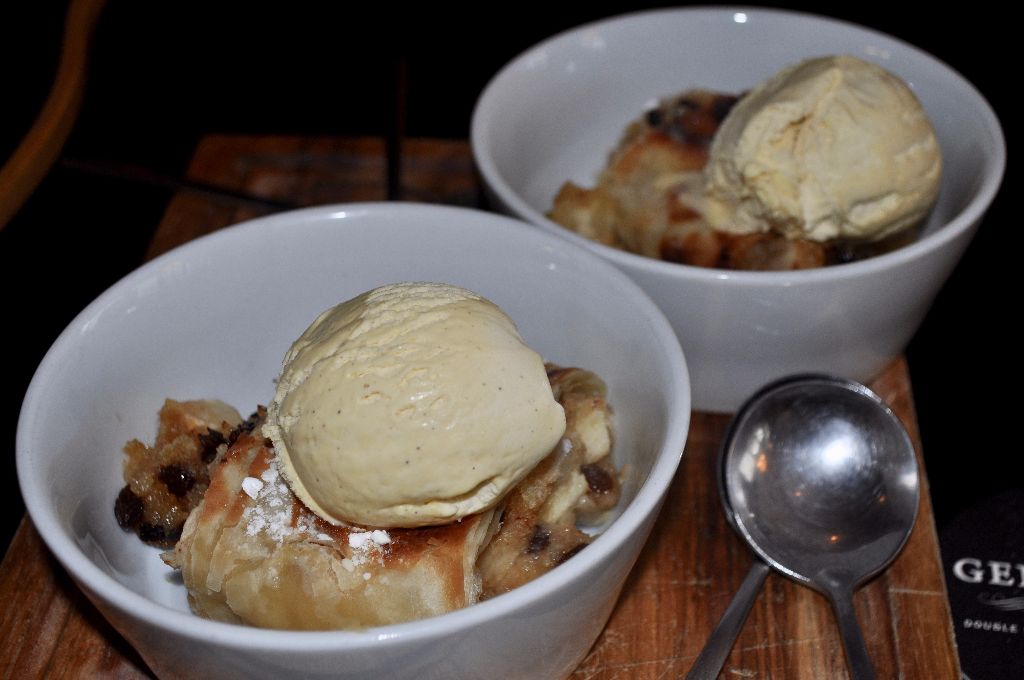 All the delicious, high-quality cheese served at The Woods is sourced from local Cheesemongers, George & Joseph. I love that The Woods works with local businesses and buys in the best ingredients – trust me, you can taste the difference in these dishes.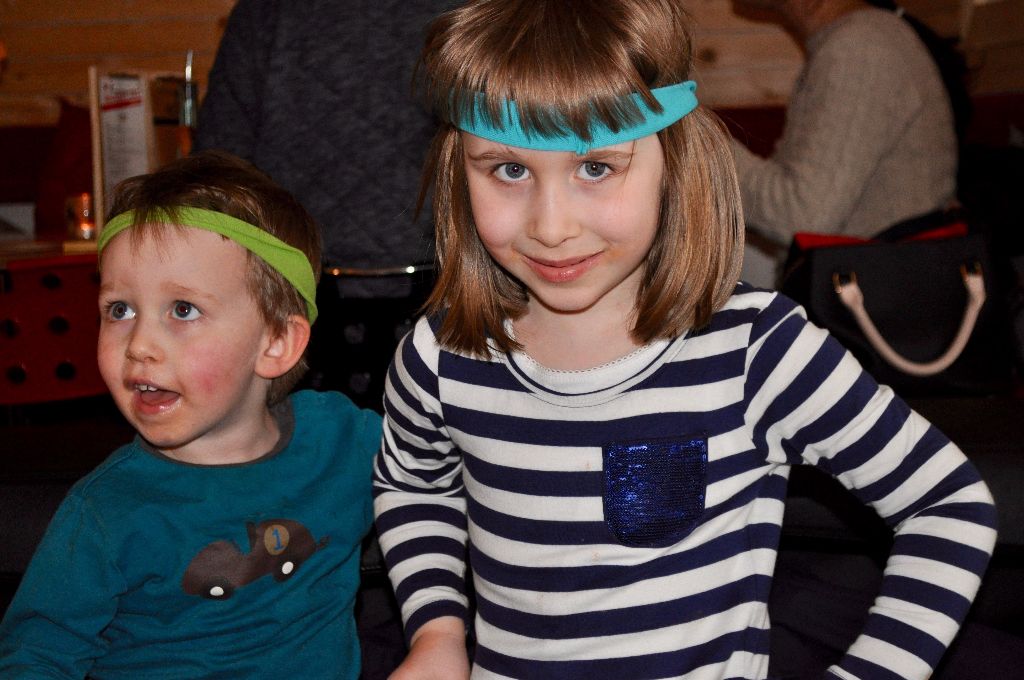 The Woods is a fantastic venue that's offering something different. The team want you to feel at home and to enjoy their quality food and drink without the theatre of restaurant dining. Socialise, chill out – just enjoy being there for a time.
Woodski 2017 is running until 26th March 2017, so make sure you head to The Woods to check out its alpine delights.
Comments
comments