We braved the streets of Leeds on Saturday afternoon to head to Jamie's Italian after being at the Leeds Museum For All Seasons exhibition (you should go – it's really good). I say 'braved' the streets, because even though it was only 4.30pm, it was already a little scary out there with two tots amongst the crowds of juiced up all-day revellers that were spilling out of the bars on Park Row. We were glad to get inside and were soon seated in a booth upstairs.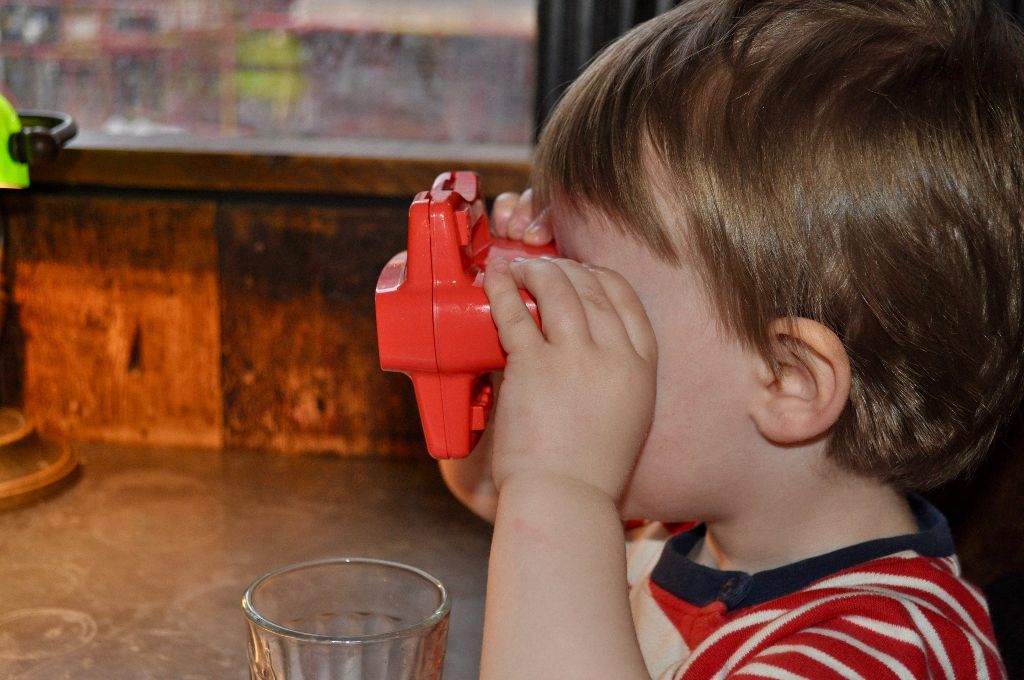 The tots were very well catered for and there are clever ideas at work by Jamie's, like providing children with retro binoculars / reel viewers so they can click through to see all the dishes on offer. This solves two problems; it stops kids getting bored, and it means that they know exactly what their food will look like, hopefully staving off a last minute refusal to eat. (However, Emilia decided that none of the dishes would do for her and opted for a pizza instead. There's always one…)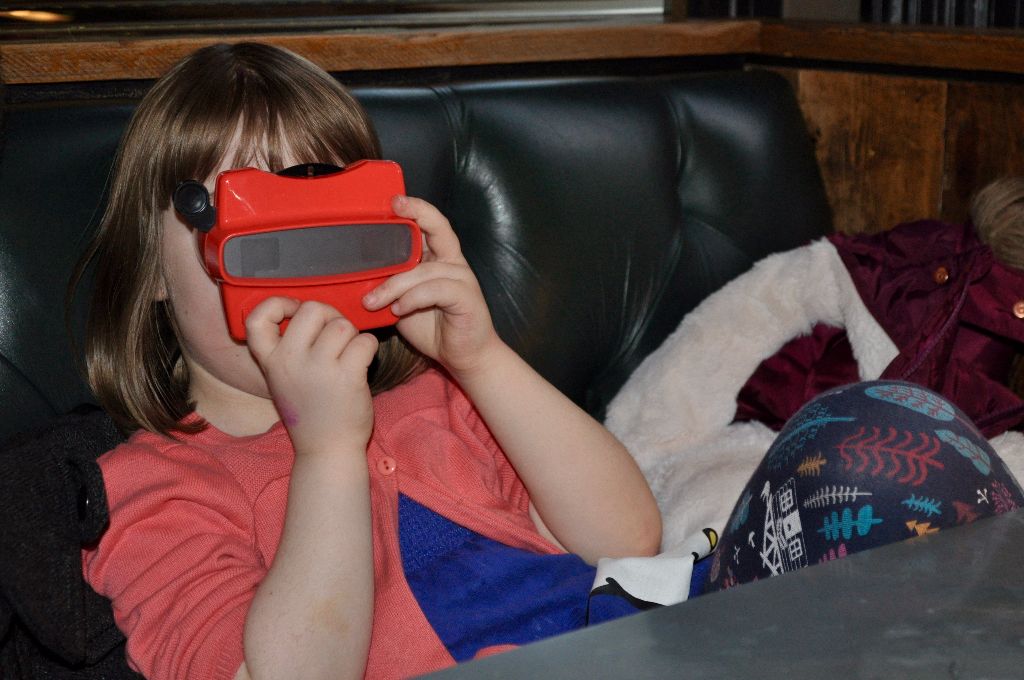 We all started off with a sharing board of meats and cheeses. Robin quickly took care of the salami and Emilia the mozzarella, whilst Mr M and I savoured the prosciutto, which was, soft, salty and full of flavour.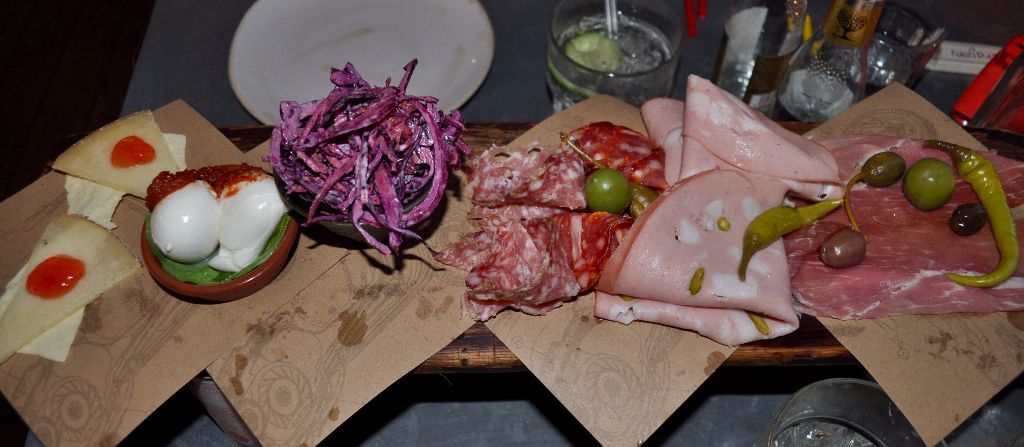 Robin's spaghetti and meatballs and Emilia's pizza were both big hits. Mr M chose the pulled pork pasta special, which turned out to be a very generous portion so it kept him happy too. The flavour was good, he said, bursting with tomato with a hint of heat to it too. The pasta was cooked a touch under for Mr M, but he enjoyed anyway.
I had the slow roasted porchetta, which is pork belly with garlic and herbs, served with pan-fried mushrooms and sage. The herbs were a little strong in places, but the mushrooms and sage were perfectly cooked and packed with flavour, matching the rich pork belly well. It didn't come with anything else, and this was fine for me, but I think a lot of people would probably want a side dish with it.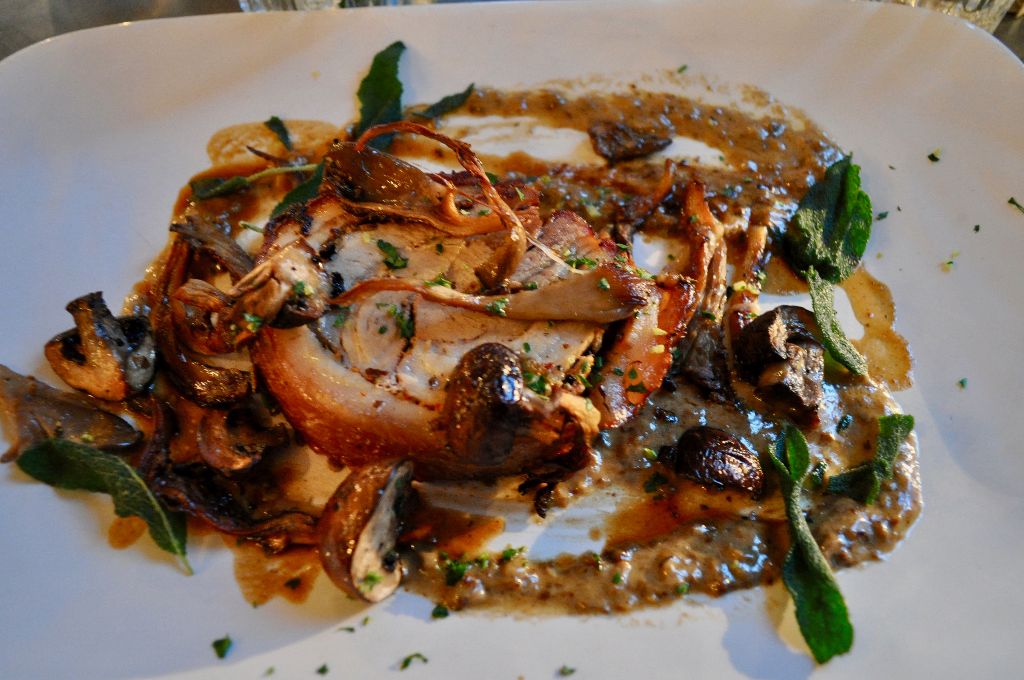 Emilia and Robin were delighted when their ice-cream came out in olde-worlde chalices, and had lots of fun making sure they got every drop. (I don't blame them either – the portion size of half a scoop was a little on the mean side.)
Mr M and I shared the delicious lemon tart special for pudding. It had firm pastry with a thick layer of lemon custard, and was topped with a berry compote.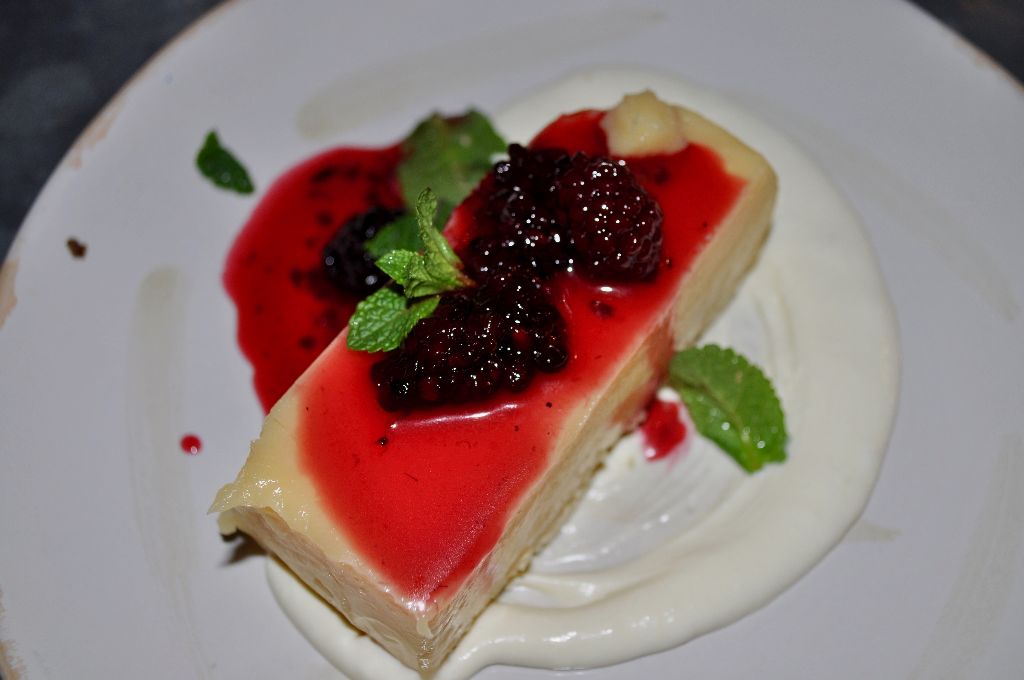 Jamie's Italian in Leeds serves good food, but I couldn't feel as excited about it as I wanted to. Most items are overpriced – not massively, but just enough so that it builds up through the meal, and there's a slight lack of generosity in the portion sizes here and there. The food isn't any better than many similar venues, yet the customers are paying an inflated price (most likely for the brand). The Super Lunch Menu looks to be better value, so maybe that could be an option for day time dining.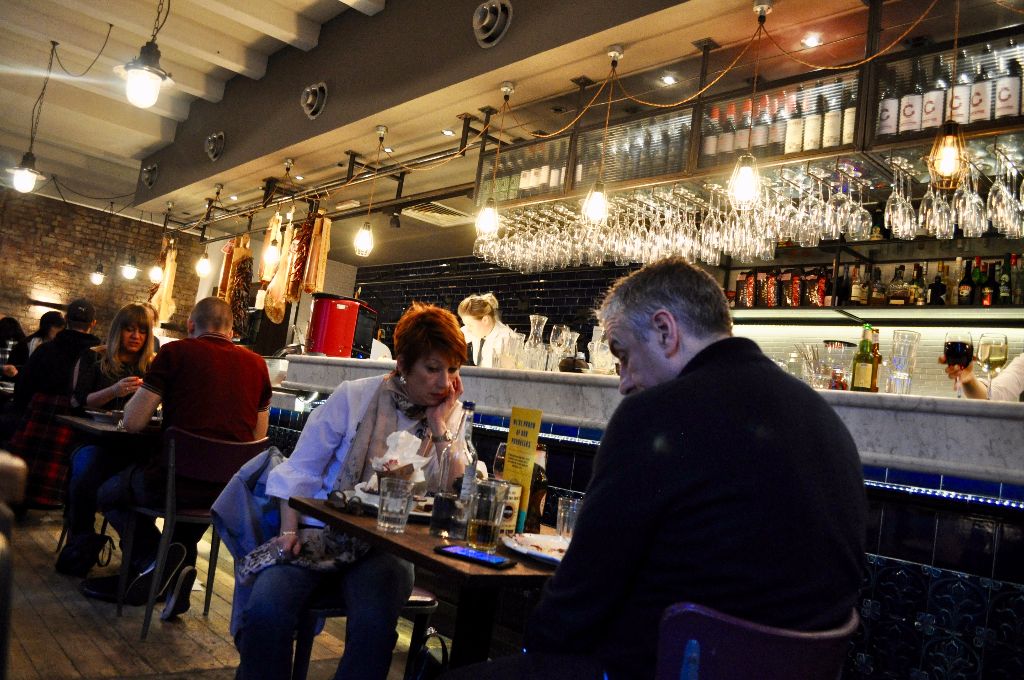 Another thing that jarred a little was the venue. It's lovely, but the space has been over-filled. The poor lady on the table behind us kept getting bashed by waiting staff and customers every few minutes because there isn't enough room between the tables. Also, the tables themselves are a bit too small; once all the meals and drinks are served, it feels completely cramped. We all found exceptionally LOUD in there too, even at 4.30pm.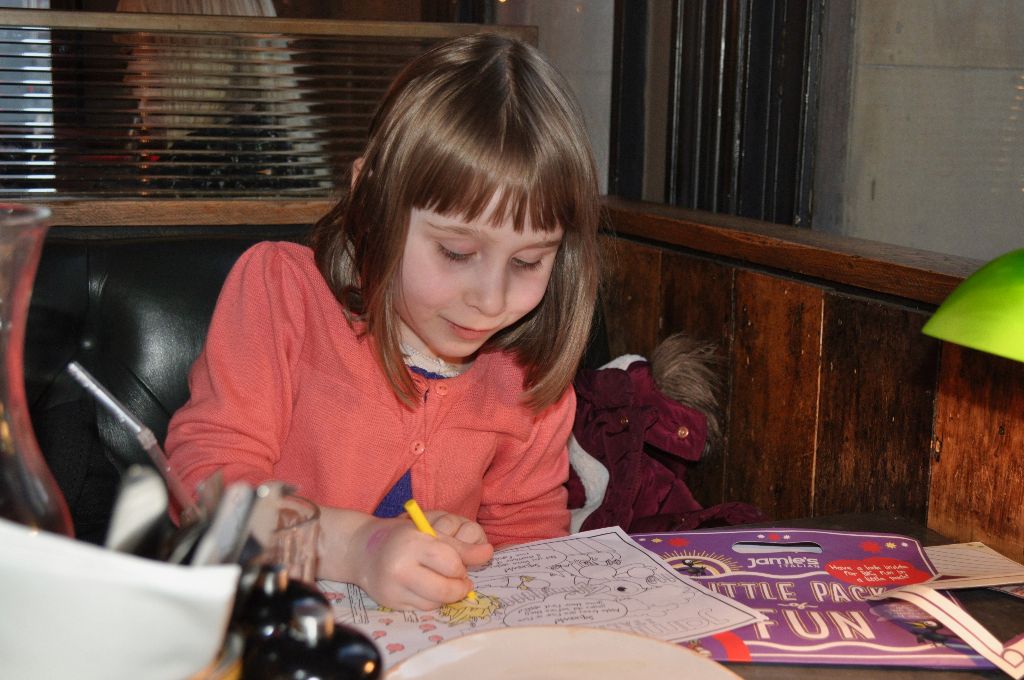 We enjoyed our meal at Jamie's Italian and had a great time being out together. I love how much thought has gone into making kids feel welcome and this is a massive plus because I know how rare it is. However, there are a few more general issues that would make me consider going elsewhere next time.
Comments
comments