Iberica is a wonderful host each and every time I visit. I went along to try out their new menu for spring last week, which started downstairs in the wine bar (La Bodega).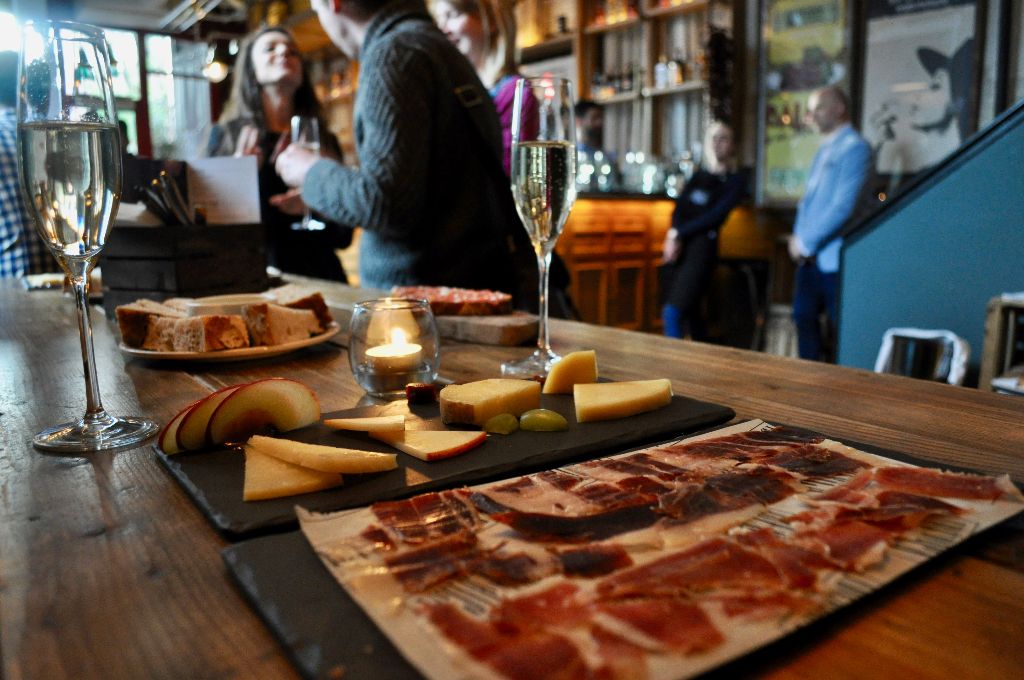 We sampled a Trío de Jamones, toasted bread with tomato (simple but AMAZING) and a selection of cheeses, along with a glass of Cava Vilarnau. Oh, and I got to pour water all over myself with a porrón!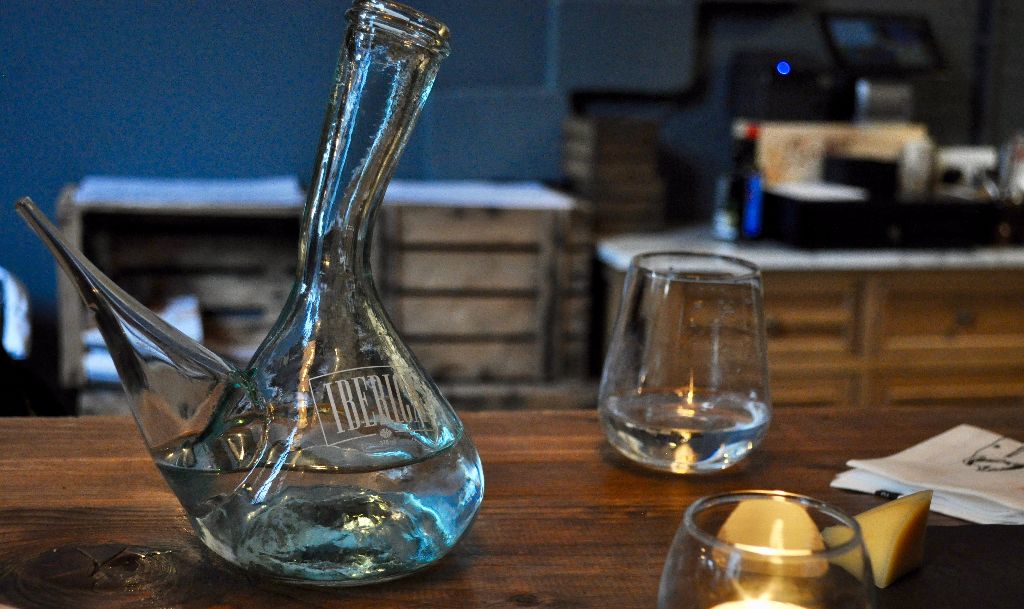 A porrón is a traditional, Spanish wine carafe and you can pour from one end directly into your glass as normal, or drink directly from the spout at other end. Iberica gives you the option of ordering your wine in a porrón, but be warned – drinking from one definitely takes skill…(one I certainly don't yet possess… ).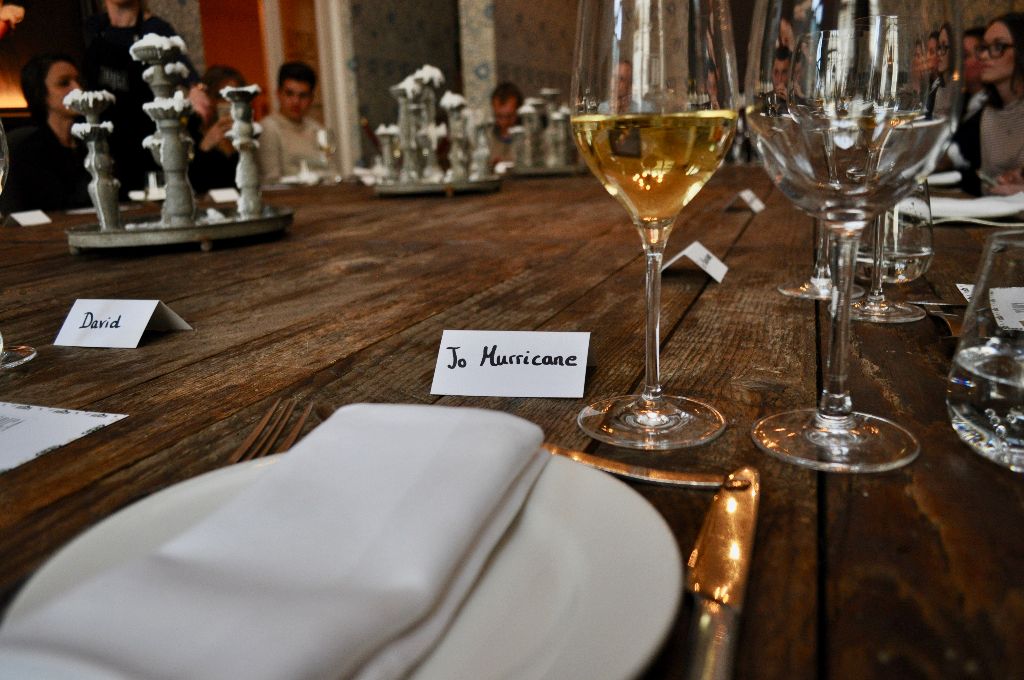 We were soon whisked upstairs to sample the rest of the menu in the private dining room. I love this room. It's got an amazing tongue in cheek ostentatiousness about it (check out the prints on the walls), but it's also genuinely very grand and manages to feel homely at the same time. You can never go far wrong with large wooden tables and candles; match these with amazing food, wine and service, and you're in for a great evening.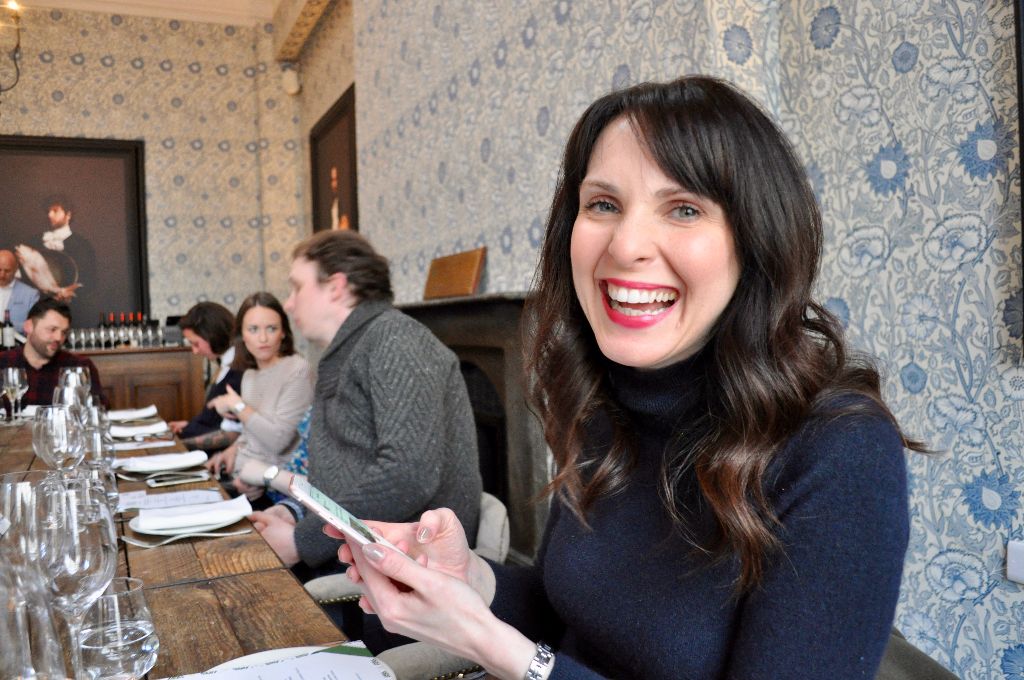 One of the most fun additions to the spring menu is the tempura carrots. They look amazing, but they taste even better, which was a great surprise. The carrots are perfectly cooked, and the batter is crisp and fresh.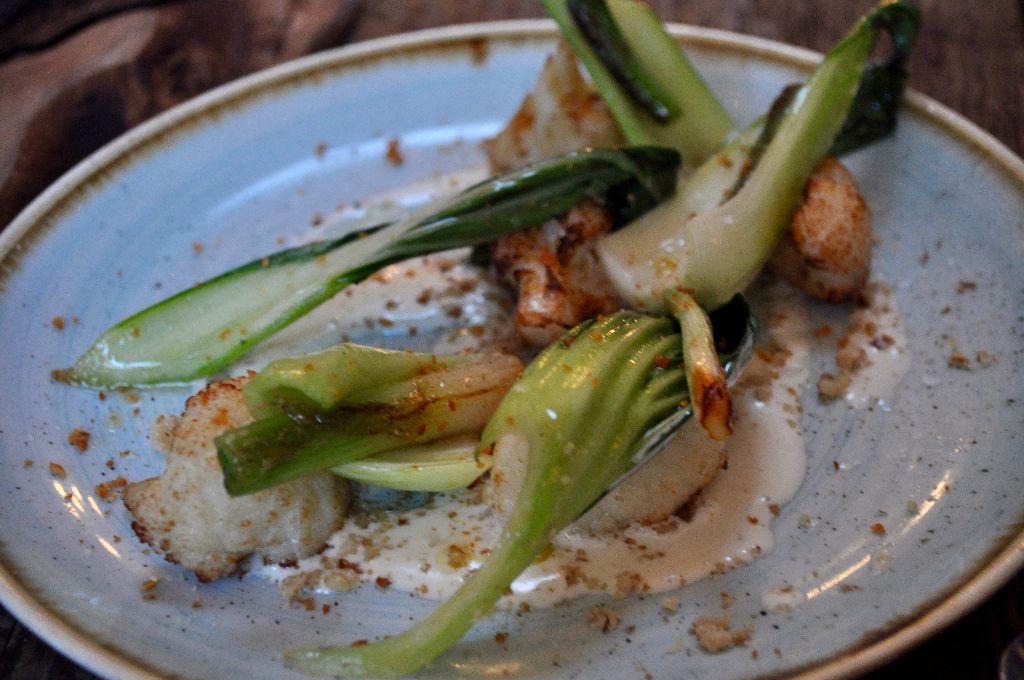 The Octopus a la Gallega is rich and packs a punch of flavour. This was followed by another favourite of mine; the Crispy cauliflower and Pak Choi, which was vibrant and refreshing after the octopus.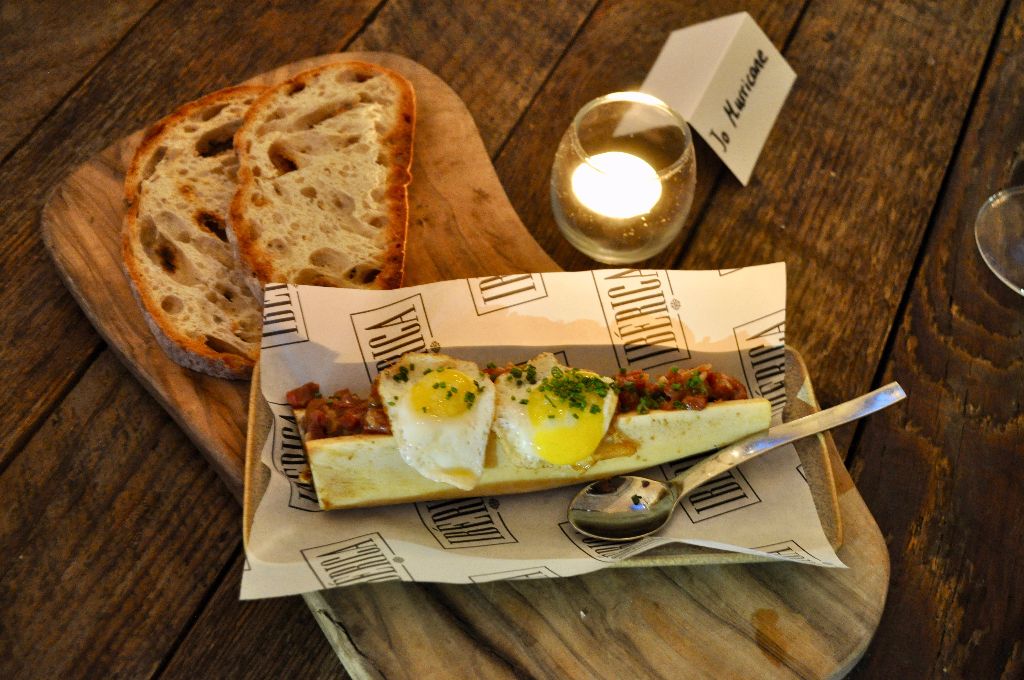 A new one to me was Roasted Bone Marrow with Steak Tartar. I already love steak tartar, but put that inside a warm, rich bone marrow and it's just incredible. Soft, tasty, and incredibly moreish, it was the dish of the night for me.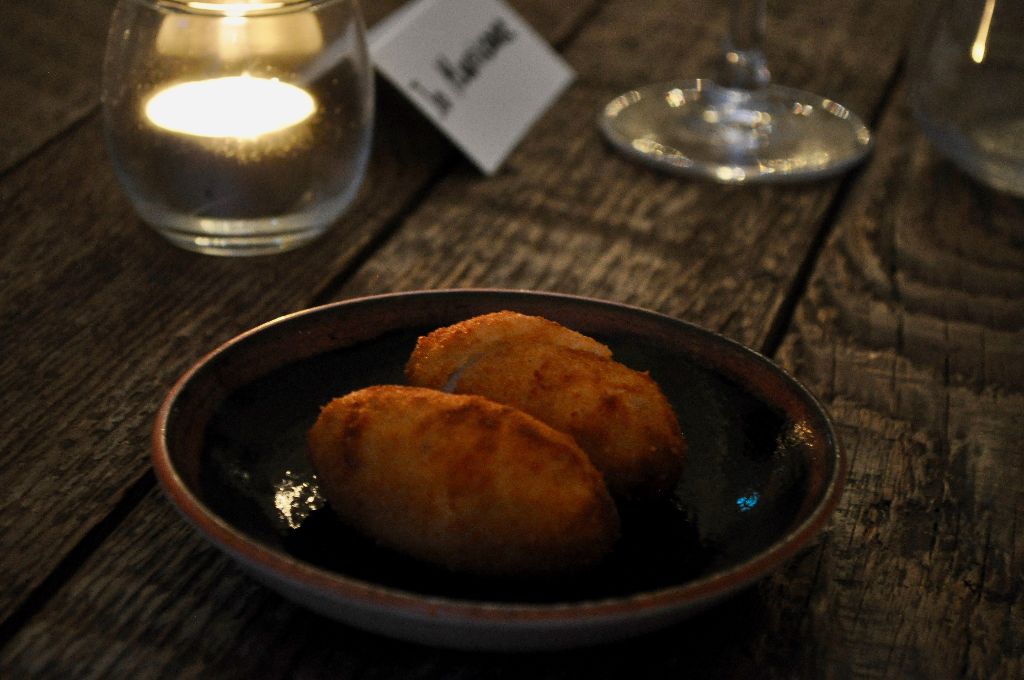 The Croquestas de Jamón were crisp, and perfectly soft and light inside and the twice cooked lamb as tender and full of flavour as you would hope.
There's a high level of class, taste and care that runs through each and every dish that's served at Iberica. The staff love what they're doing and are proud of what they're serving, and so they should be. It's a cut above, and it's always a complete treat for me to be there.
Comments
comments