Rustic catering company, Bears Pantry, have taken up residence in Horsforth for three months. They're the second pop up to use the old Deli Stop venue on Long Row, and it's a great opportunity for businesses to bring something new and to keep the building in use.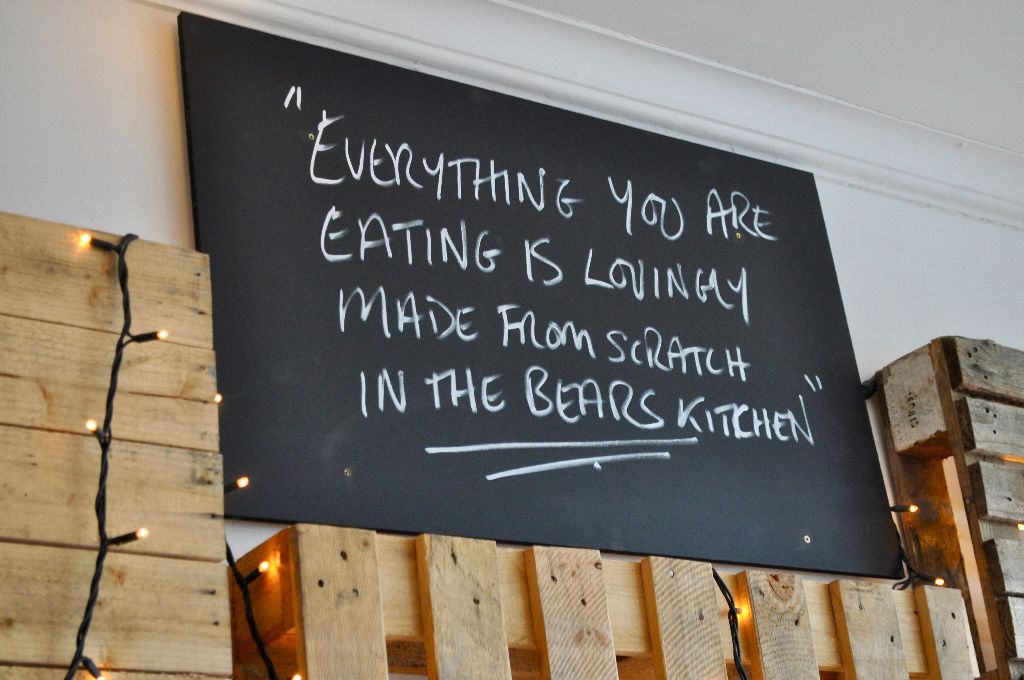 I took Mr M and our little bear along for some brunch today. We found it difficult to choose from the small, but perfectly formed and delicious sounding menu.
I opted for the 'Staff Bacon Sandwich' with chilli jam and a cup of tea. The bacon was completely crisped to perfection, which is an amazingly joyous thing for me. I don't often order bacon out because I'm often served up pale, flabby stuff that I just can't eat. This is the opposite of that, and the chilli jam was a lively addition and not too hot.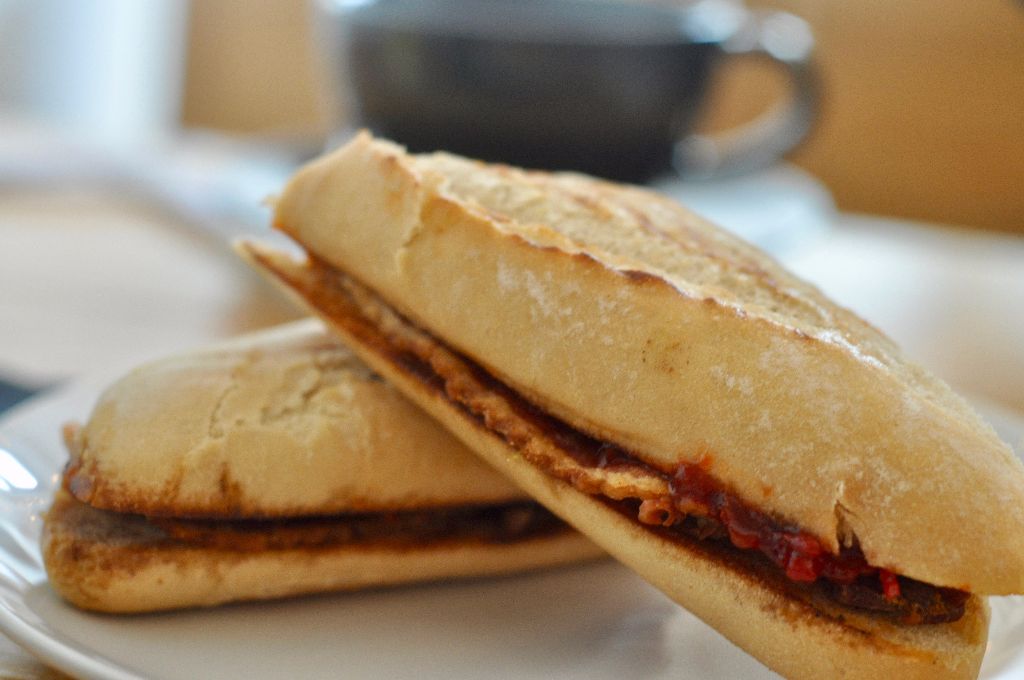 Mr M went for a scotch egg lucky dip and ended up with the chorizo version (you can get black pudding too) served cold, with beer sauce, and it was another big hit.
Little Bear Robin had a plain toasted bagel with butter, which he promptly devoured.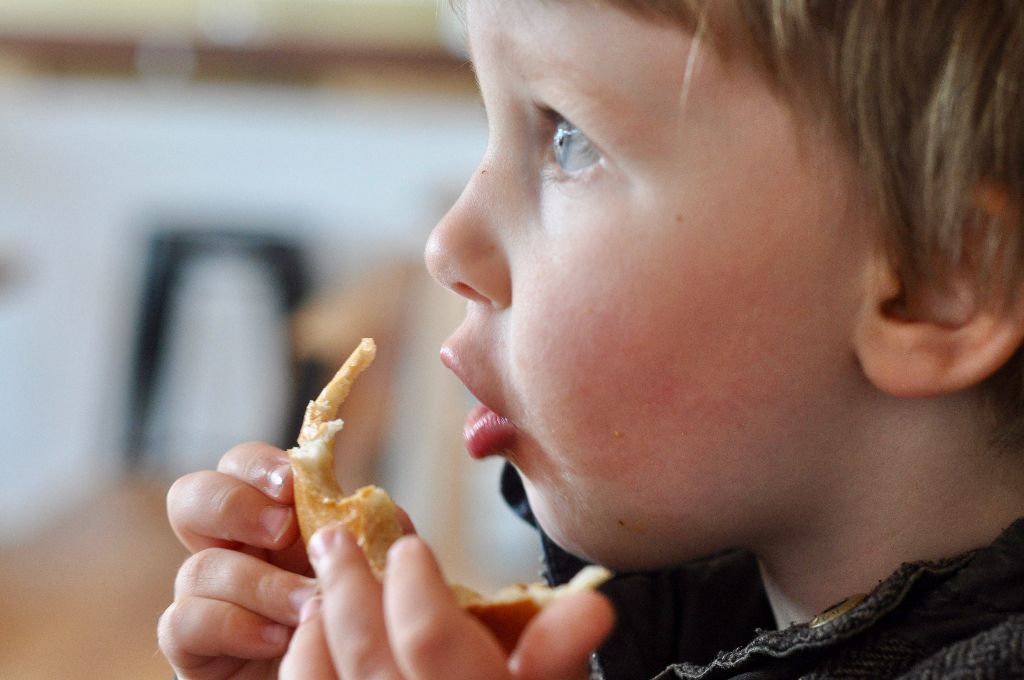 The staff were really friendly, and the service was quick. They have puddings available too, which I've yet to try, but the Lemon Drizzle Cake with raspberry and a G&T icing has my name on it. Bears Pantry is a great addition to Horsforth, so get down there while it's here!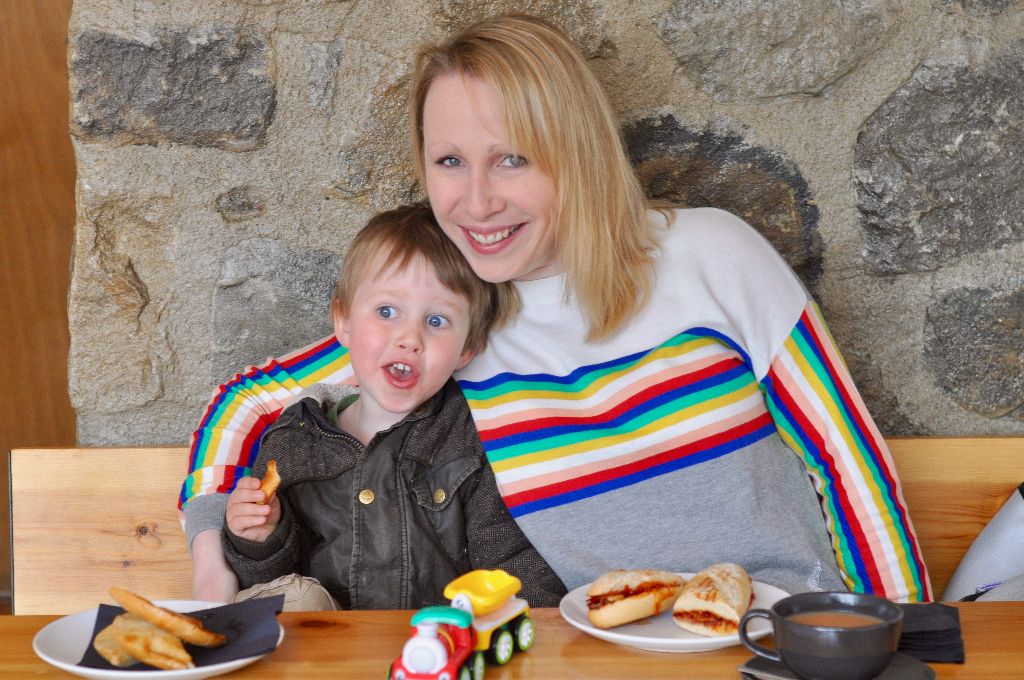 Now open Tues-Thurs from 11am-3pm and Fri to Sat from 9am-3pm.
Follow Bears Pantry on Facebook to keep up with their news and menu.
Comments
comments