I haven't been to Malmaison in Leeds for a very long time. The last time I was there it was all a bit stiff. There was little to no atmosphere, everyone was a bit on edge, and it was very, very dark.
I returned last week to try out the new a la carte menu, and things have changed a lot, very much for the better too. The atmosphere in the bar is very relaxed with a mellow, contemporary look, and it feels like a nice place to be. We tried the Rhubarb Triangle cocktail, which is light and refreshing, making it far too easy to drink, but also perfect for a summer evening.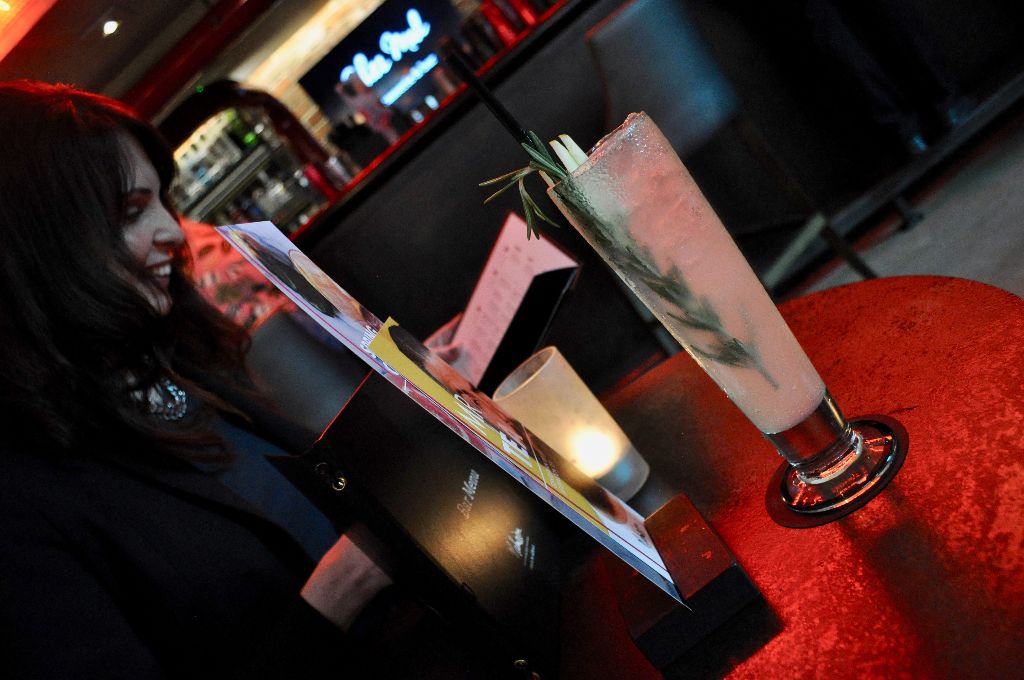 I've never stayed at a Malmaison before so I have no idea what the rooms were like before, but they've all just been refurbished and we got a sneak peak at some of them before dinner. The rooms are modern and plush, and impressively, each one has a different wallpaper in it, making them all unique. I particularly like this one as it has a map of Leeds as its wallpaper and looks out across the canal.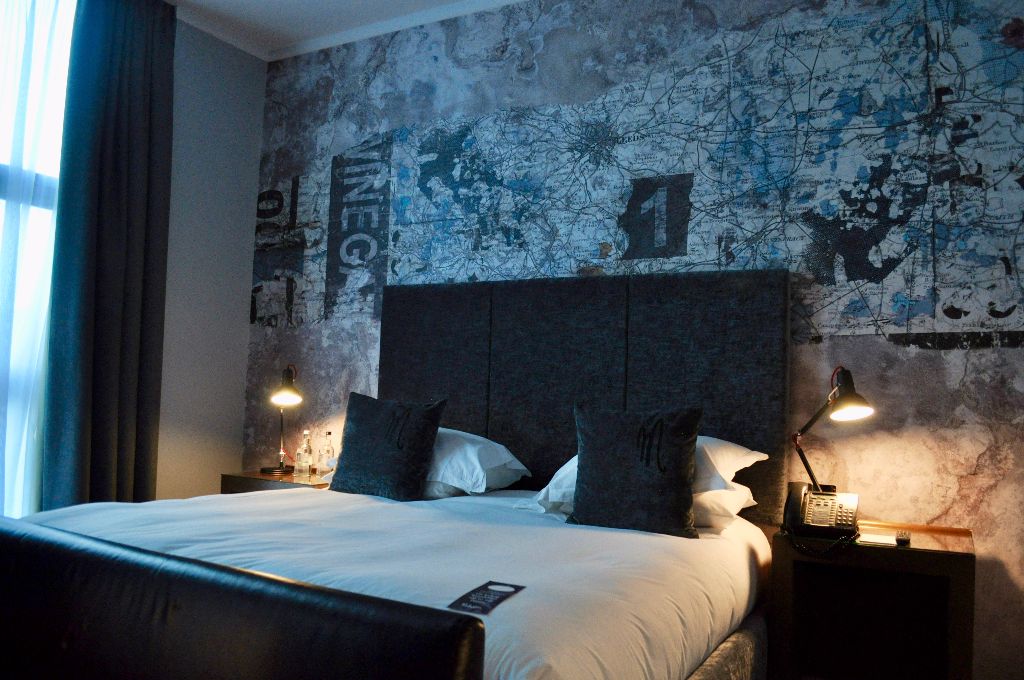 What I really like about the Leeds Malmaison, is that there are different aspects to it all over the place. We came across this seating area that looks out over the bar entrance and there's lovely details to discover, like these lights.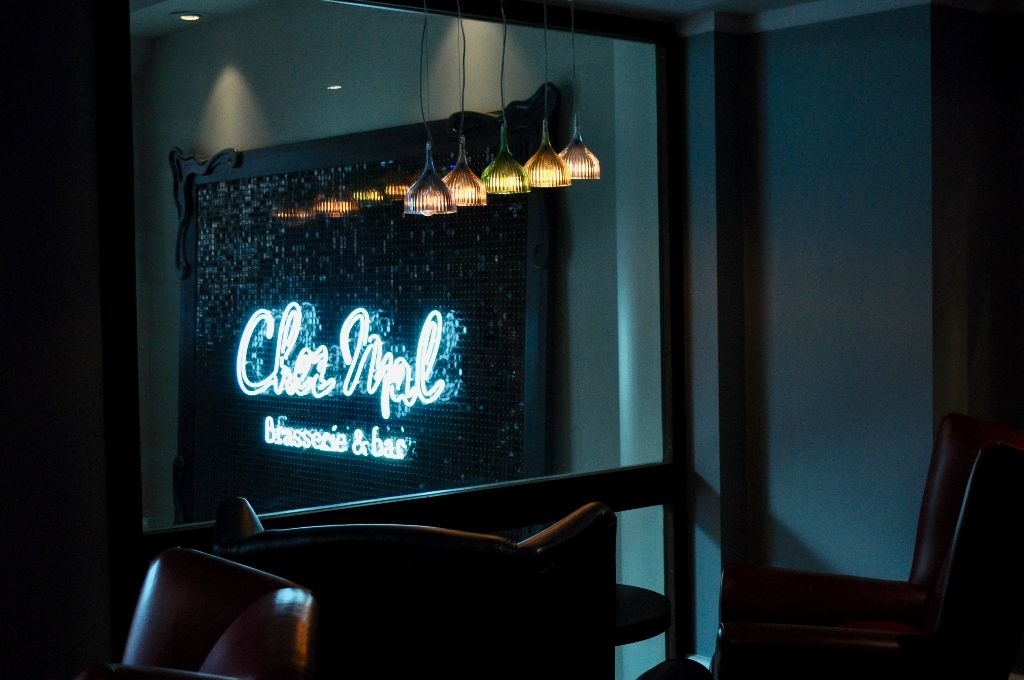 After touring the hotel, we sat down for our feast in the restaurant. My friend started with tempura of calamari and tiger prawns. This gave me Food Envy. They were enormous, delicate, and absolutely perfectly cooked. Crispy outside, with the seafood staying soft and flavoursome within.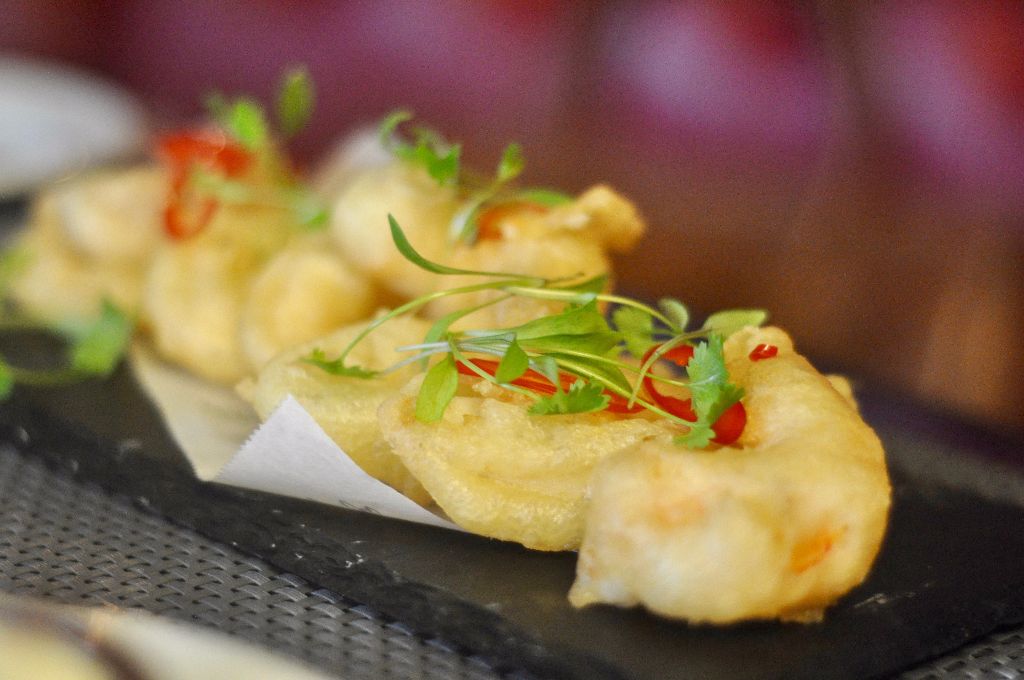 I had the seared Cornish sea scallops with chorizo, olives, spinach purée, samphire and vierge dressing. I love samphire and think it's often underused, so I really enjoyed that aspect of the dish, however, it all came out a little cold and the olives were overpowering. With a bit of work it could be a great dish.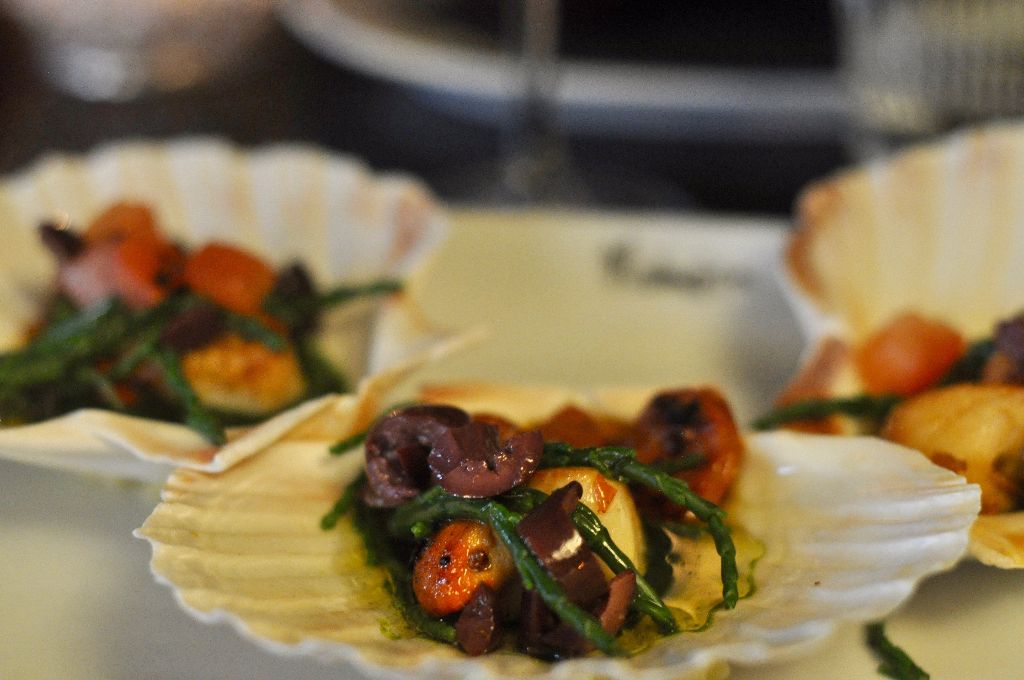 Next up, my friend opted for the Keralan monkfish curry, with tiger prawns, clams & mussels. This was a surprisingly smart looking dish, which was spiced well and packed a punch of flavour.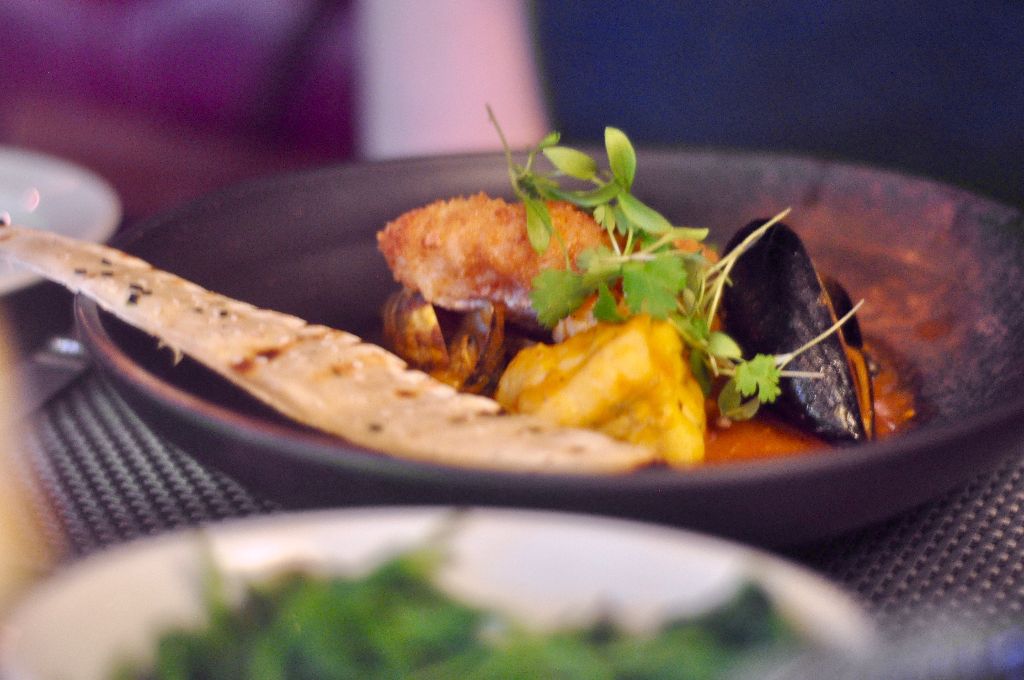 I had the rib-eye steak with a side of sautéed spinach. The meat was amazing, perfectly seared and tender within, and the portion was very generous.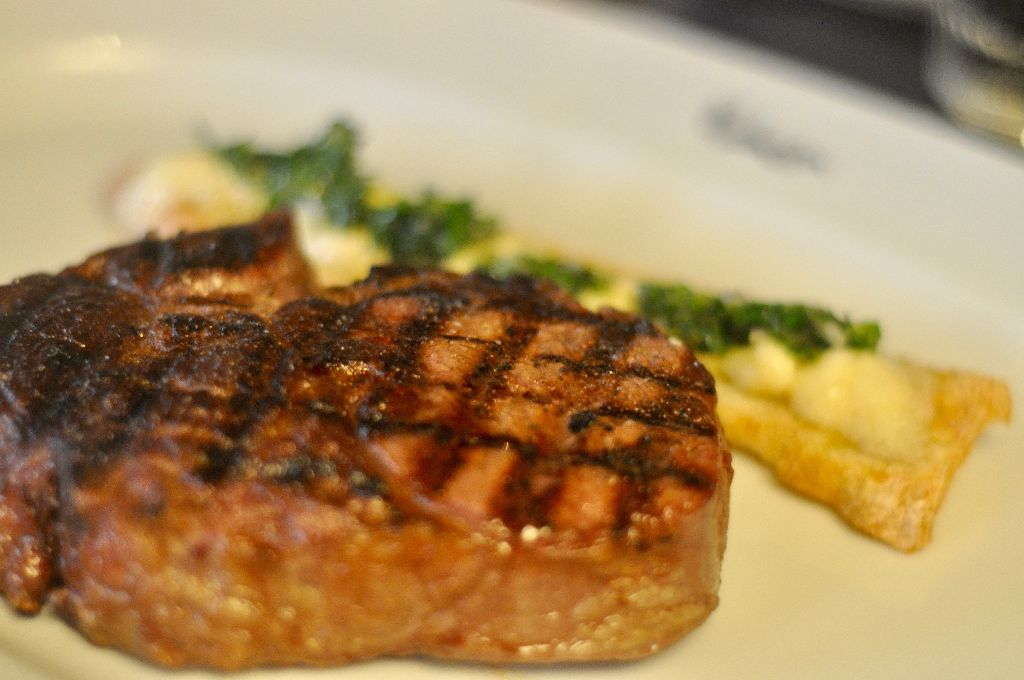 Dessert, for me, was the Chez Mal hot chocolate: Mint choc chip ice cream, marshmallow, cocoa nib tuile, and Valrhona hot chocolate sauce. Wow. This was Generous. The sauce was poured over it when it arrived and I was so entranced that I forgot to take a picture of it! (Sorry. Look – there's a nice picture of candle instead…) It's definitely a dessert to share if you struggle with big puds like I do, but it's darned delicious.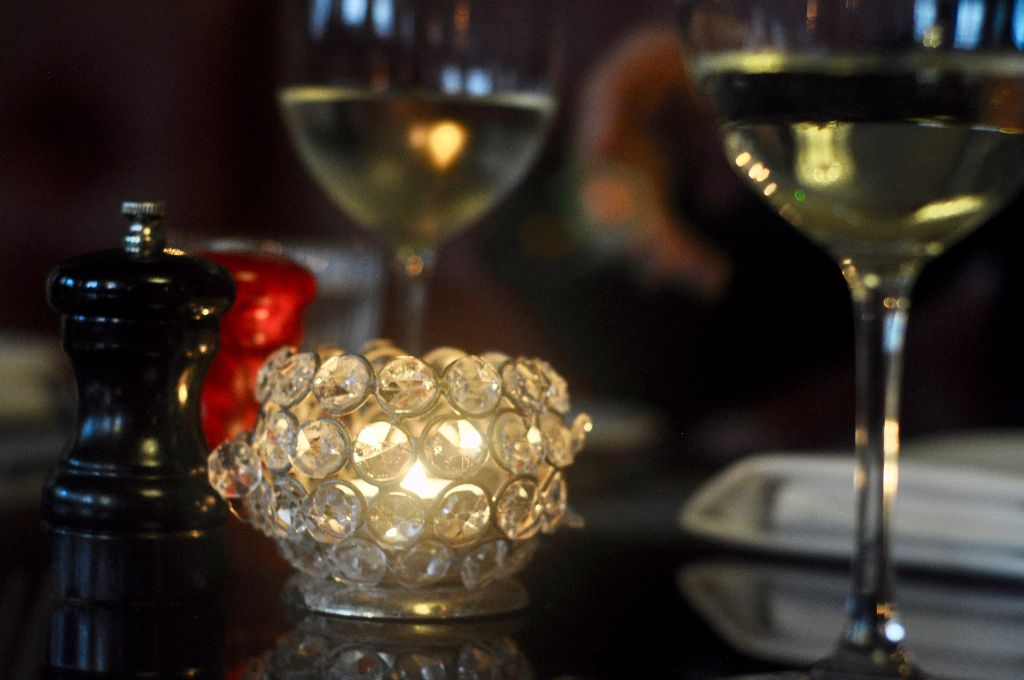 Malmaison in Leeds has become a place that's much more relaxed and exciting. It still feels refined, but it's caught up with the times and is delivering some tasty food and drink.
Comments
comments