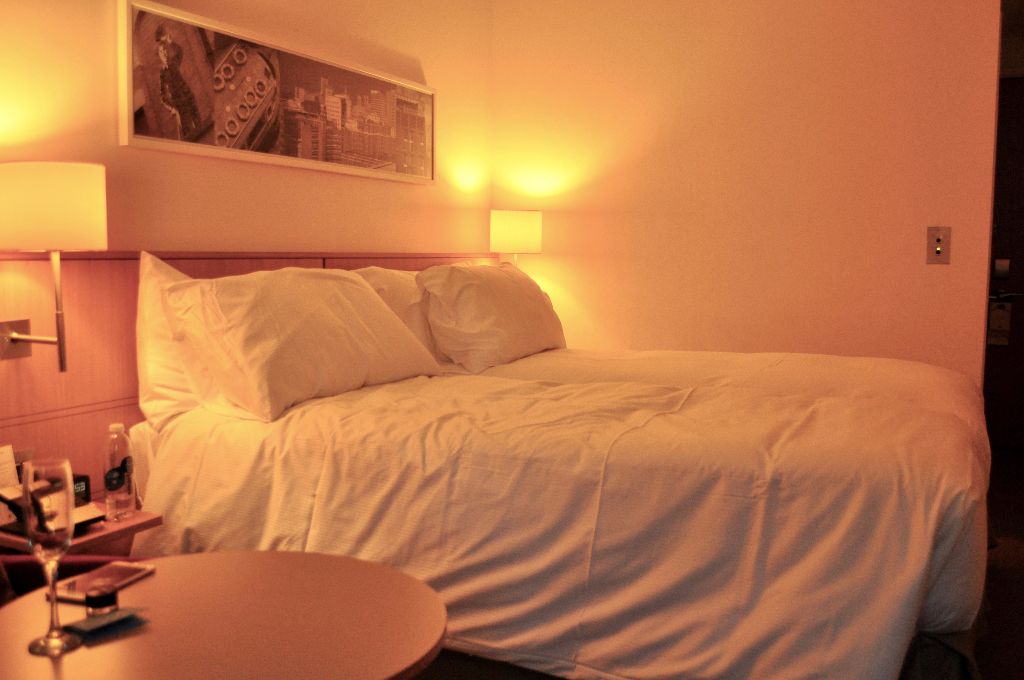 Staying at DoubleTree by Hilton, Leeds
I spent the night away with my friend Lorna for her last weekend in the UK at DoubleTree by Hilton in Leeds city centre. (Lorna is emigrating to Oz, which is quite frankly, very rude of her.)  DoubleTree is found in Granary Wharf, which is a stone's throw from the train station and a lovely spot to sit and look out over the canal. Plus, to get there you can ramble through the Dark Arches, which is one of my favourite things to do in Leeds. Yes, it smells a little damp, but that just adds to the atmosphere; it's oozing with dark mysteries and intrigue…
We were given a lovely welcome by the staff at DoubleTree, and even got a cookie when we checked in – a great start. (More things should begin with cookie consumption in my opinion.)
Our room was good – clean and functional, but welcoming too. It looks out over the central square of Granary Wharf, so we could see everyone eating and drinking by the canal, enjoying their Friday night. It's a lovely view, and the glazing must be great because we didn't hear a peep from outside.
The bathroom was spotless, and the toiletries provided were Crabtree and Evelyn, so really good quality. Touches like that can make all the difference while you're staying away.
We settled in and got ready to enjoy our meal at The Lock, which we followed up with drinks in the Sky Lounge; DoubleTree's rooftop bar. We drank plenty of the Belstar prosecco, which is delicious, if very expensive at £35 a bottle.
I can't help but feel that the Sky Lounge makes the most of it's unique view over the city's rooftops by upping the prices on the drinks to make you pay for it. (The same bottle of Prosecco is £10 cheaper in the hotel's ground floor bar, The Lock.) However, despite that, we had a great evening, and it's fantastic to watch the Leeds skyl