Found in Granary Wharf, Leeds, The Lock is a bar and restaurant offering up relaxed, waterside dining and drinking. I ate an evening meal there whilst staying at DoubleTree by Hilton, and had a great time. The canal views are fantastic, and there's a large outside seating area for sunny, warm days, with heaters for when it gets a bit cooler.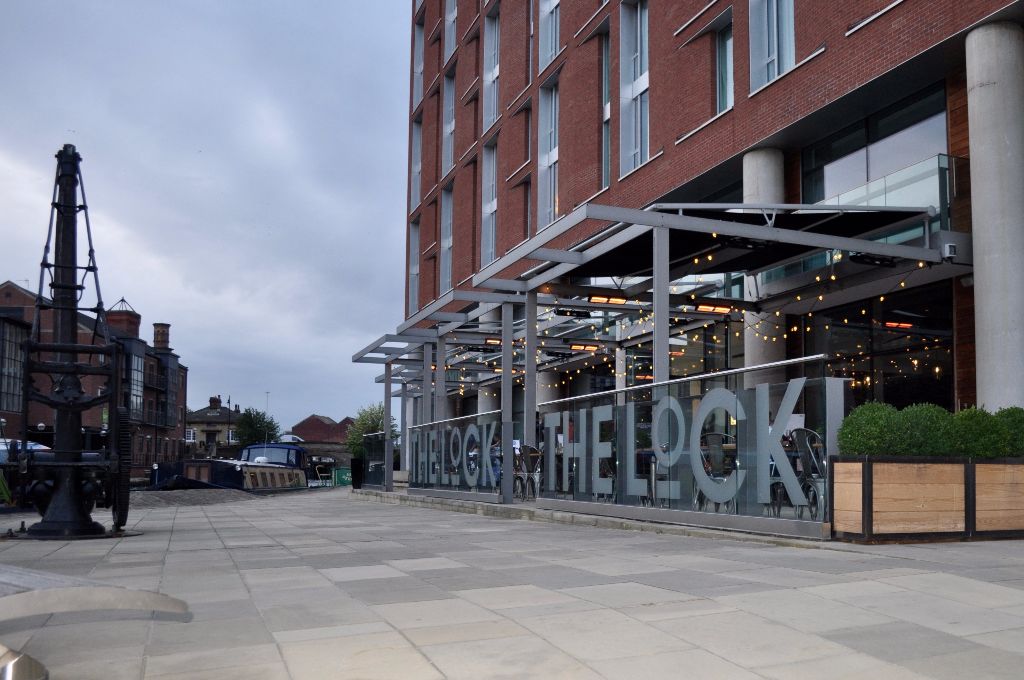 Inside, it's open, modern, and welcoming. I love this chap's face on the wall. He is the face of The Lock…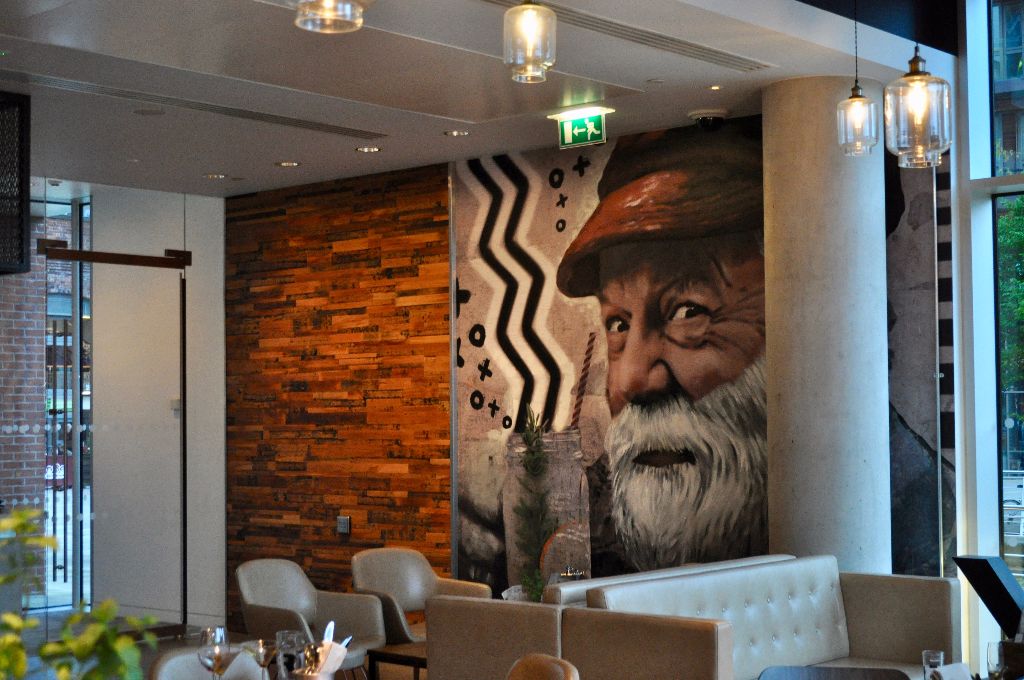 Food-wise, the menu is fairly simple, but it does have some interesting options alongside the more traditional bar choices. As well as starters and main courses etc. there's also a selection of flatbreads, and they sound delicious – spiced Dartmouth crab with avocado, for example – perfect for a quick lunch.
We started our meal by sharing plates of chicken tacos and salt and pepper squid.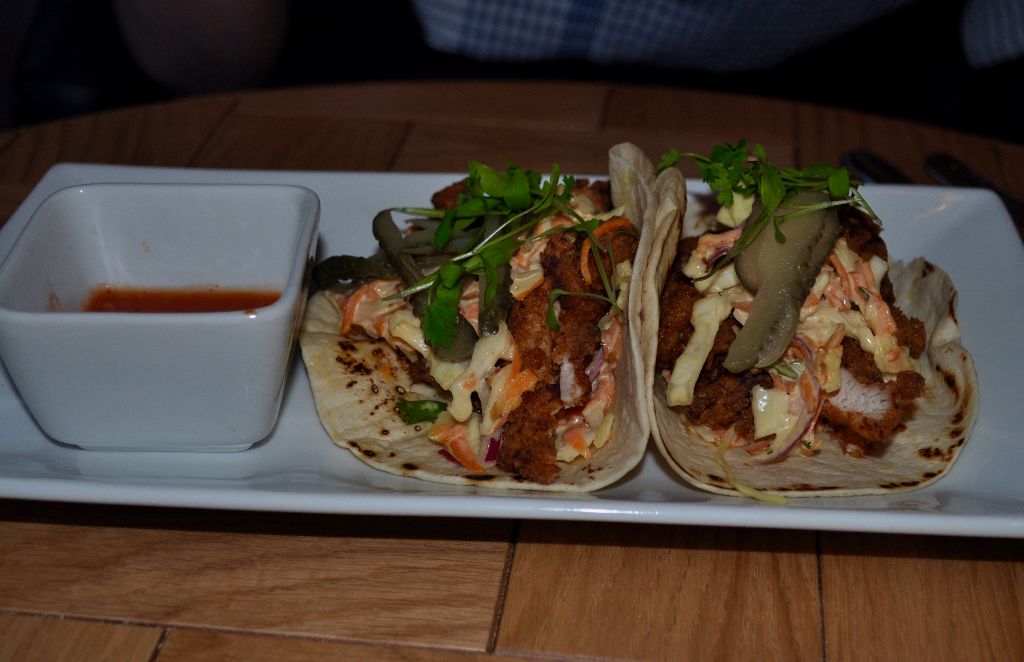 The chicken tacos were fantastic, and the portion size was really generous – I would have happily had that plateful on its own as a lunch option. The soft taco was packed with fresh salad and pickles giving crunch and zest to the strips of chicken. I loved it.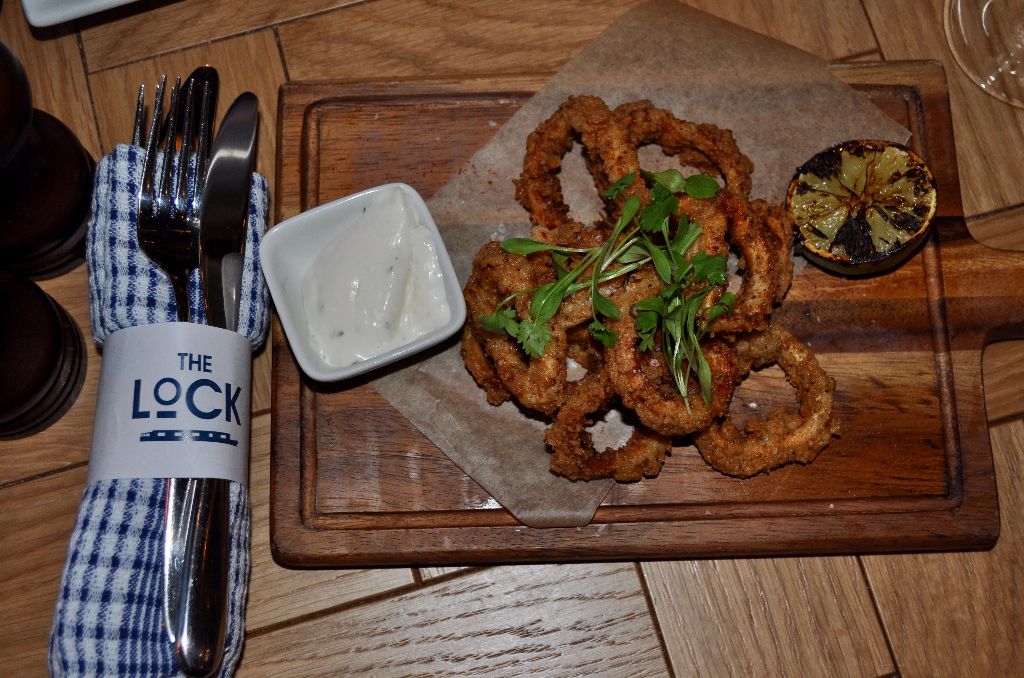 The squid, however, was a little over-cooked for me. The battered outer was brilliantly crunchy, but the squid within was a little too firm and chewy, which was a shame.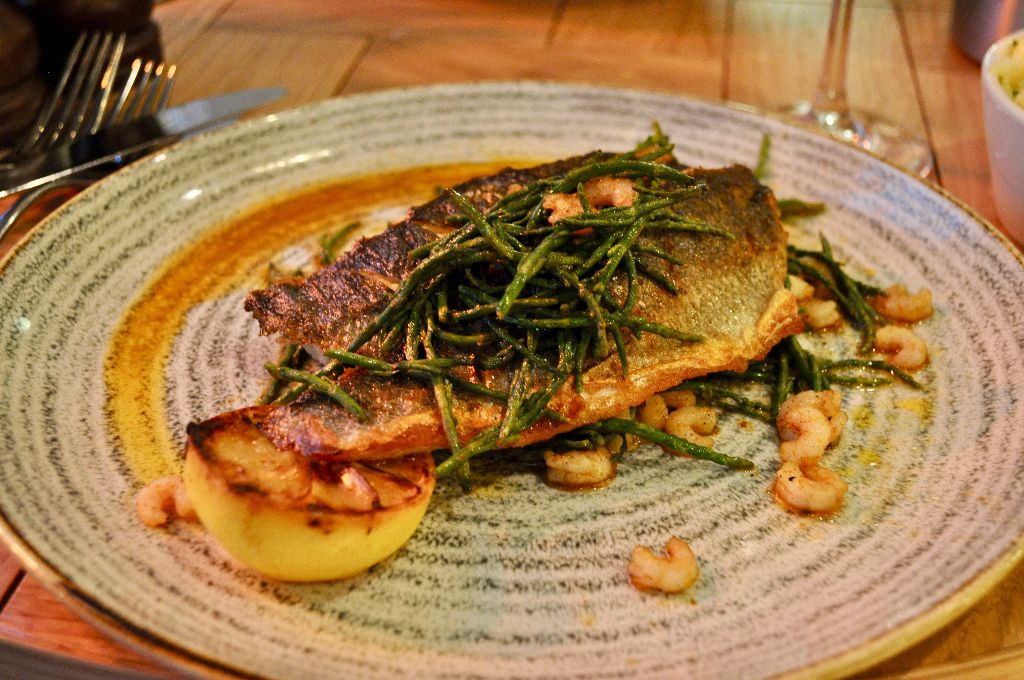 My main was sea bass fillets, on a mountain of samphire and with spiced prawns. I'd ordered a side of mash, which I just didn't touch because there was plenty of food without it. The sea bass was perfectly cooked and the samphire added to the seasoning, and it all had a buttery deliciousness to it. A fantastic dish.
My friend had the cod and salmon fishcake with a perfectly poached egg. Again, really tasty and very generous. So generous, in fact, that we couldn't fit in any pudding (WHAT).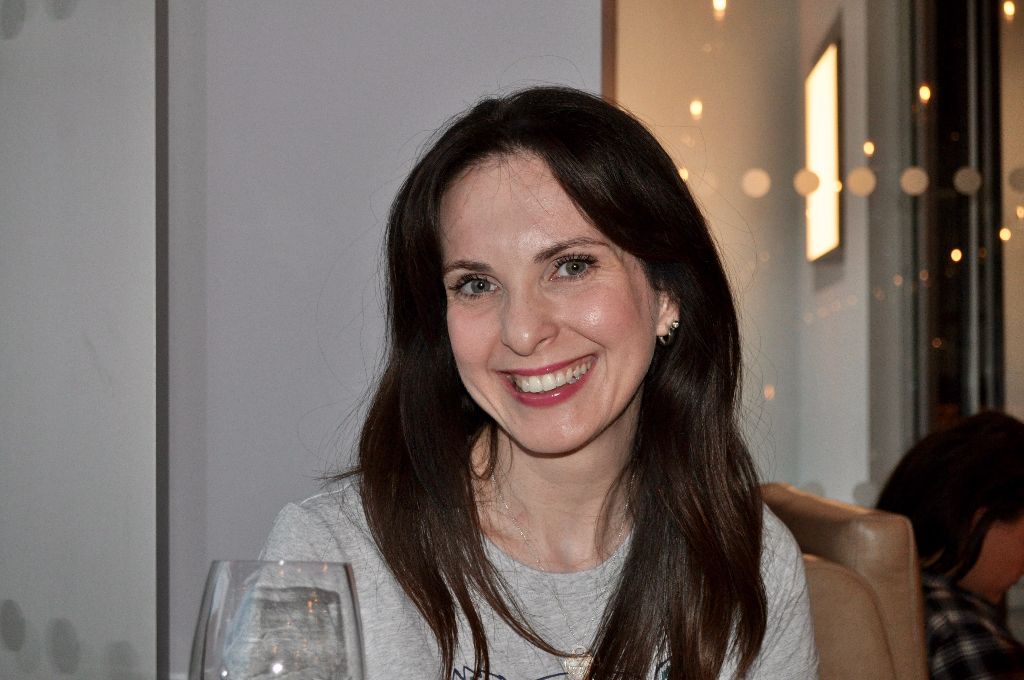 The Lock is a good addition to DoubleTree by Hilton, and to the Granary Wharf area. The food is good quality and it's tasty too. A lovely option for sunny days by the canal-side.
Read more about my stay at DoubleTree, Leeds, here and my review of the Sky Lounge Brunch Menu here.
Comments
comments