I don't tend to venture out to Ilkley for food much as it's a bit of a trek, but a couple of weeks ago my friend and I headed out there to try the new food menu at The Yard.
We had quite the adventure getting there too. Otley was a no-through traffic zone due to some sort of bike race, so we veered back and ventured down random bobbly lanes, over hilltops and (rather surprising) unmarked speed bumps. Finally, we came over the hill by the cow and calf, and drive down into the old town of Ilkley.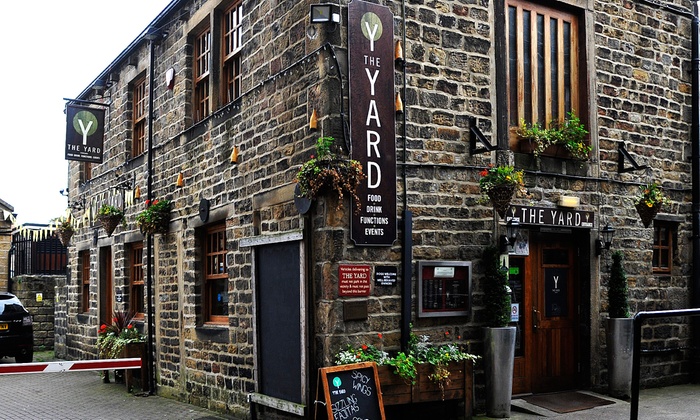 The Yard is in a beautiful old stone building that exudes comfort as soon as you see it. This feeling is only enhanced when you enter, by the wooden tables, flooring, beams and the gorgeous fireplace bedecked with twinkly lights. There are also modern elements, such as the artistic features around the fireplace, and these give this venue a great personality. The toilets are a great example of this too, but I didn't photograph them, so they will be a nice surprise for you, should you visit…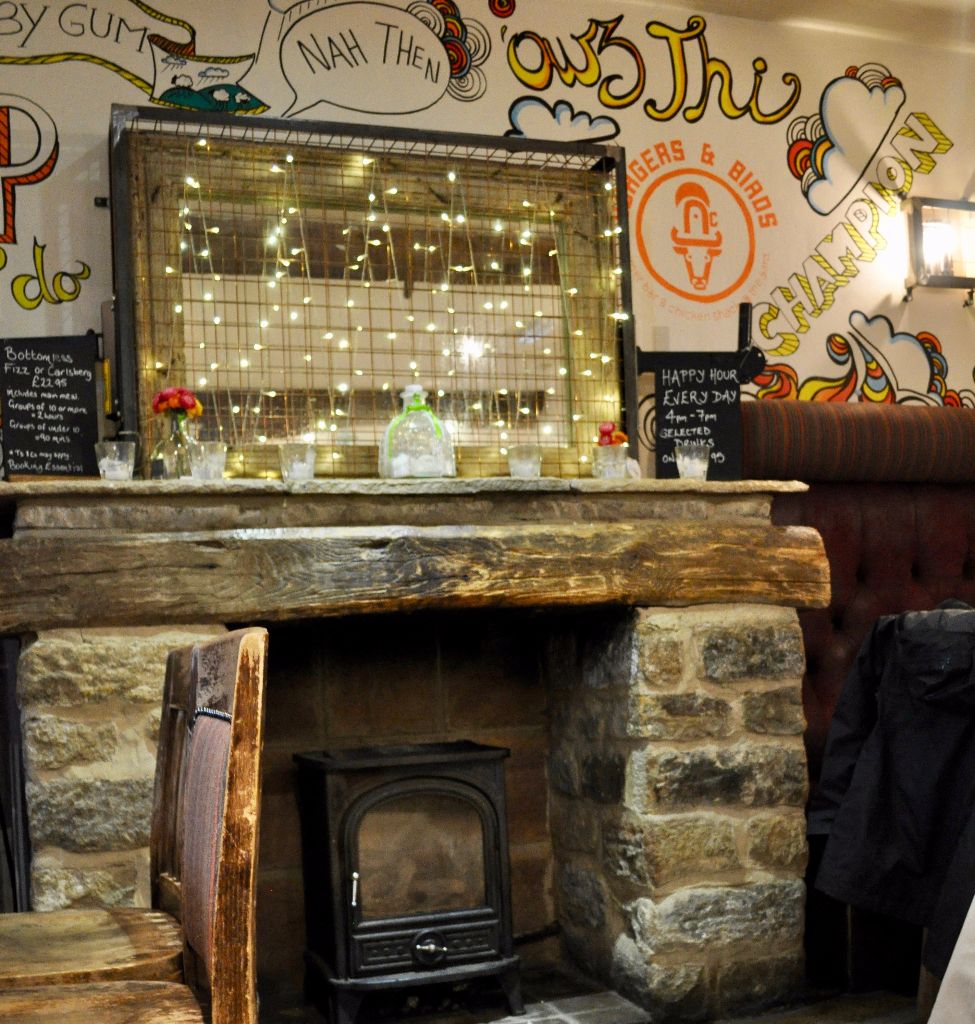 There is a new food menu at The Yard, called Burgers and Birds, and all the food on it is handmade and locally sourced (big thumbs up). I chose half a chicken in a basket, with the burgers and birds sauce. The chef has created his own rub for the chicken, which has over 15 ingredients in it, AND I WANT TO KNOW WHAT THEY ARE. It was delicious, adding mellow spice and deep flavours to the tender chicken.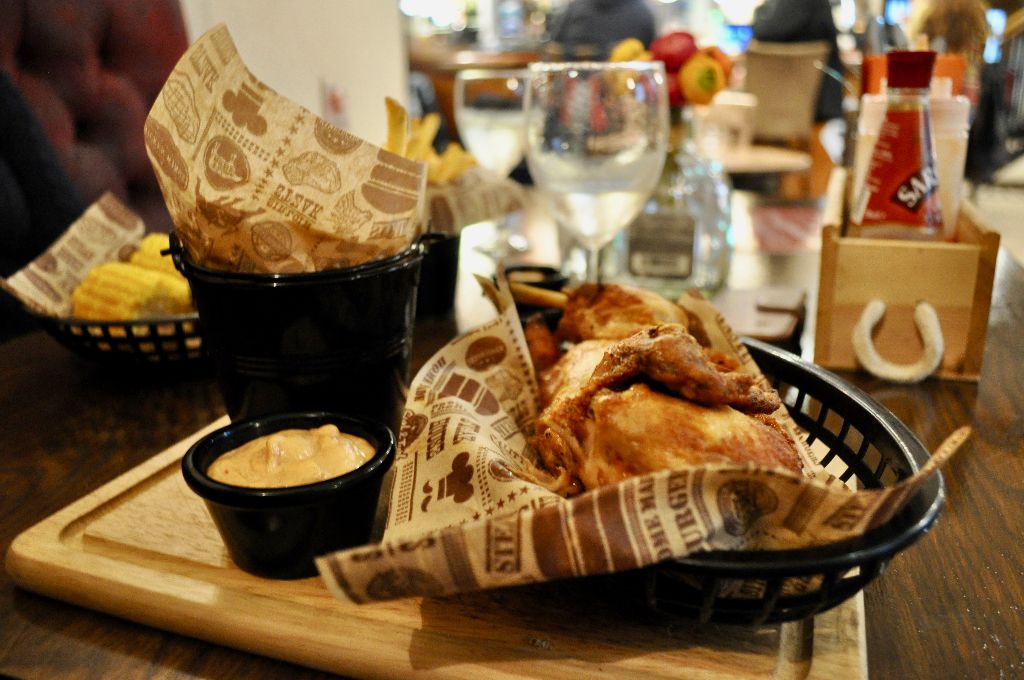 My friend had the holy cluckamole; butterflied and grilled marinated chicken with tomato, red pepper salsa & "chuck"amole. She had the Jack Daniel's Glaze with it too, which was fantastic (so I kept pinching it). We had skin on fries and hot basted corn on the cob on the side.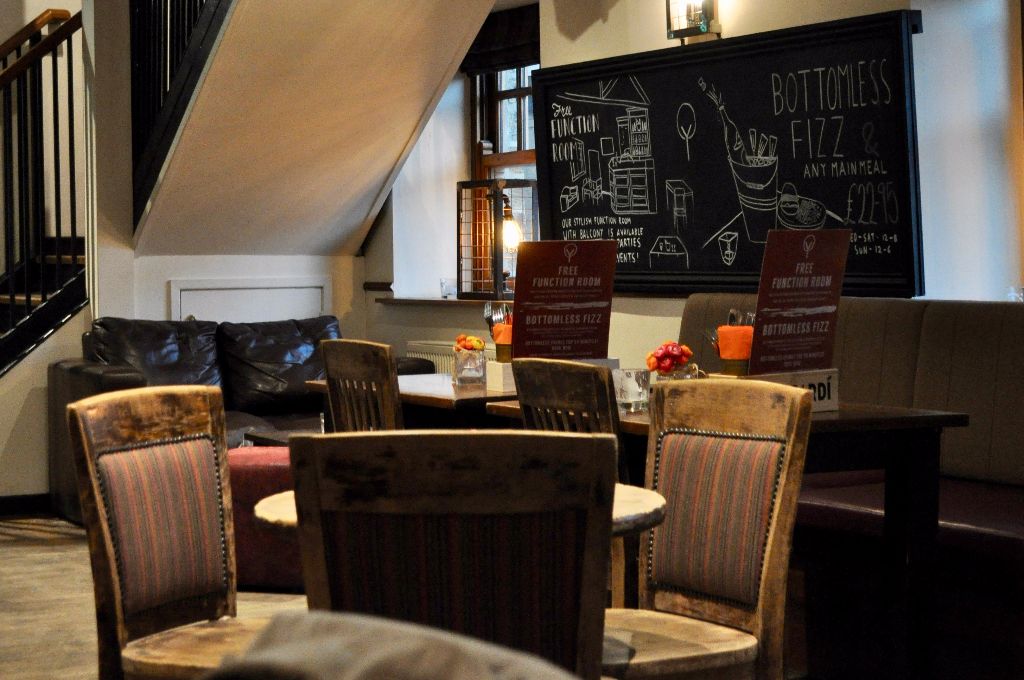 Everything was really well flavoured and well cooked.  It's unassuming food, perfect for the relaxed setting that it's served up in and there's a fantastic selection of craft beers to choose from too. If you're looking to spend some time out with friends enjoying beer and a good meal, then The Yard is the place to go.
Comments
comments