Last week, after the summer holidays had just begun, I took Emilia out for her first afternoon tea. It was lovely to be able to treat my girl and to spend more time out and about with her (without Robin causing monkey business).
It was our first visit to Creams in The Core shopping centre, Leeds. (I haven't been in that centre for a long time as it has an odd collection of stores that I don't need.) Creams is a beacon of glitzy glamour within the grey interior of The Core. It seems like an odd location for it, and not a natural fit at all.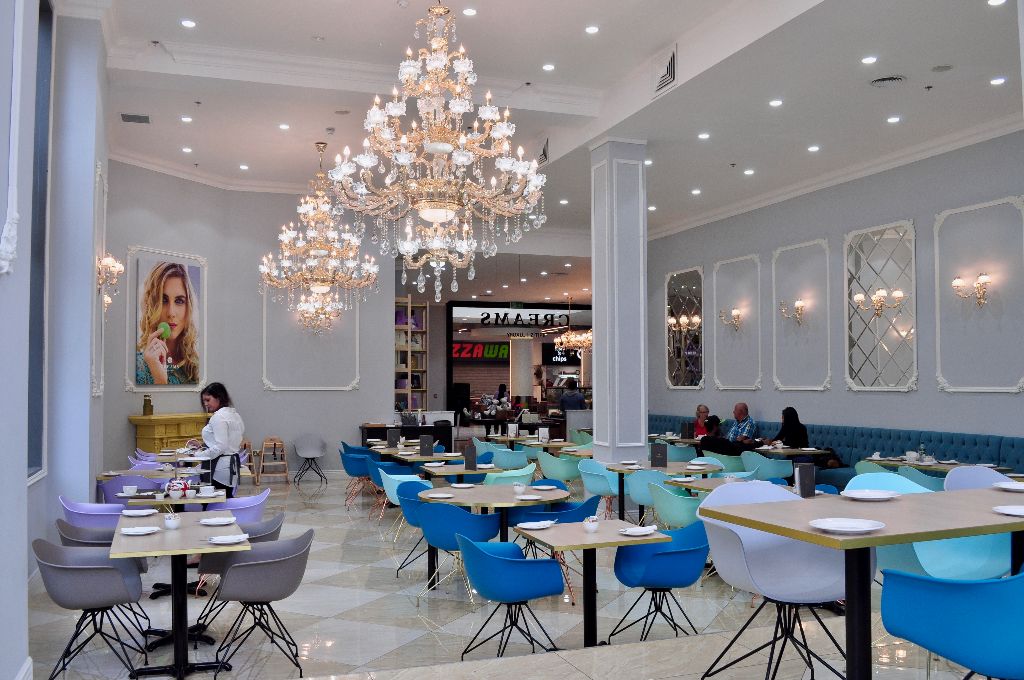 After admiring the twinkling chandeliers and choosing our spot by the window, Emilia perused the selection of afternoon teas on offer.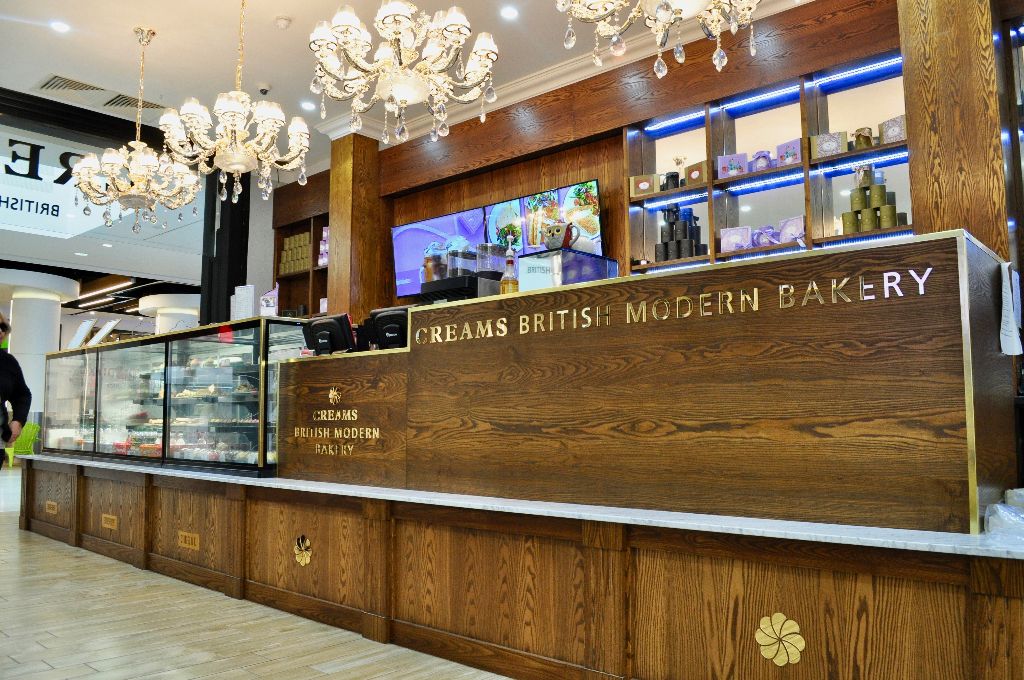 There's an interesting mix of afternoon teas on the menu (including Italian, and Royal Arabian) and I like this. Don't get me wrong, if Betty's started doing it I'd be up in arms, but Creams is much more modern and can afford to have extra fun with such a traditional meal. However, none of this was of interest to Emilia – she was completely focussed on what she was going to eat. It didn't take her long to decide, and I wasn't surprised with her choice… what child wouldn't pick the Creams Fairy Tale Afternoon Fancies, after all?
Emilia also chose her very first Freakshake. (My first question was "What the flip is a Freakshake?" and if you're wondering too, apparently it's "a monstrous mashup of drink & dessert".) She had the Chocolate Monster Freak, which includes Nutella, vanilla ice cream, popping candy, and chocolate cake. Just look at Emilia: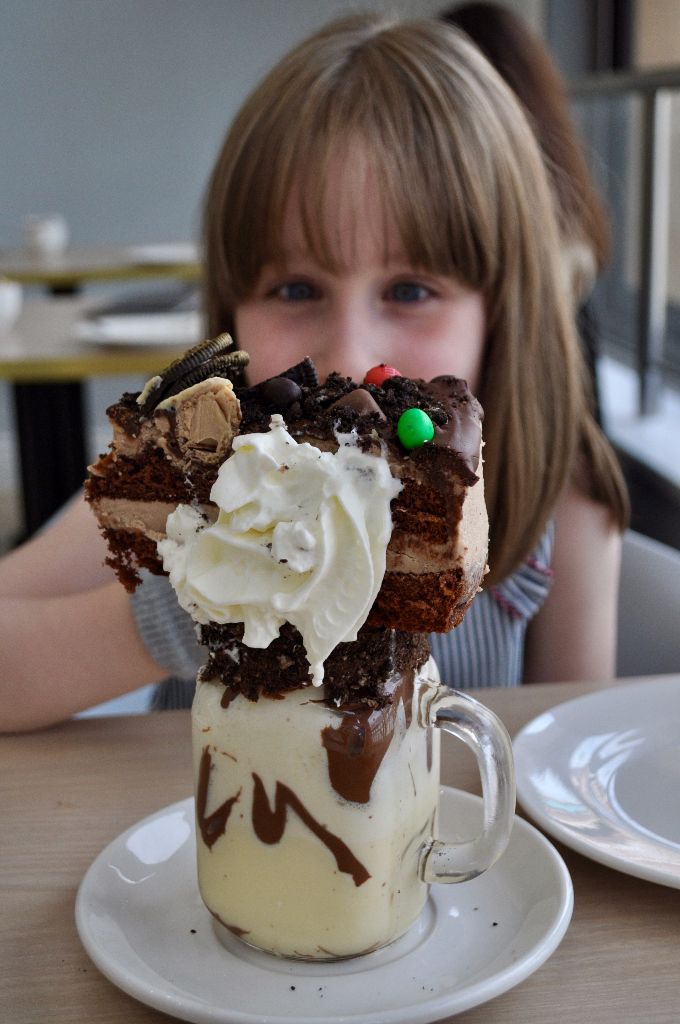 Freakshakes are bonkers, but brilliant. The cake had loads of different chocolates and even gold-painted Oreos on top – it was amazing (even to me) so imagine what it's like for a child?!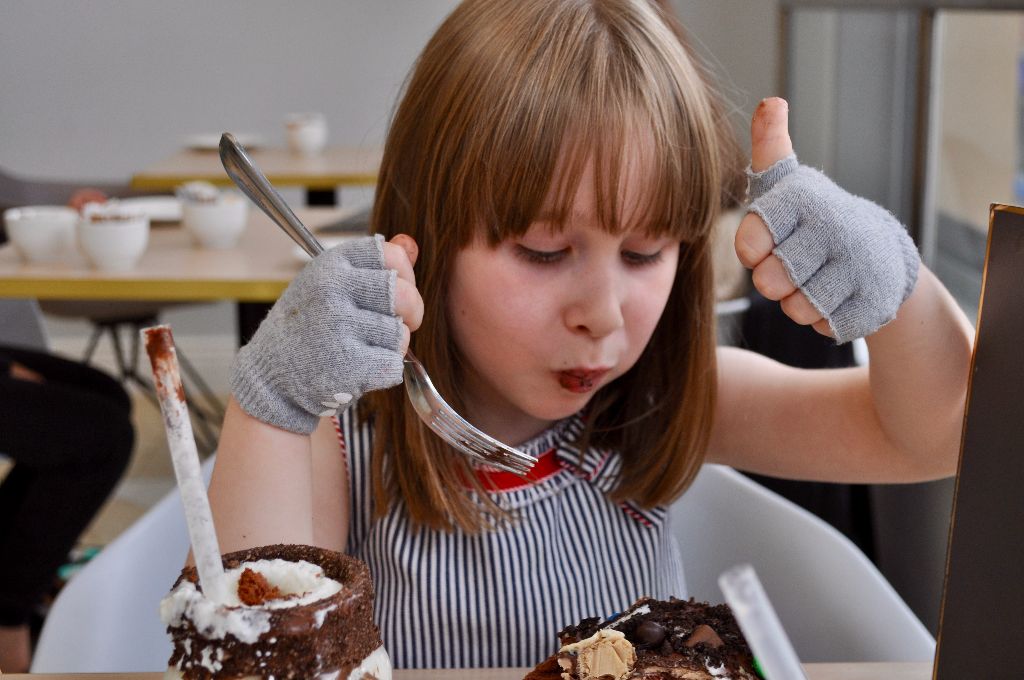 Next up, our Fairytale Afternoon Tea. Have a look at this beautiful collection of things: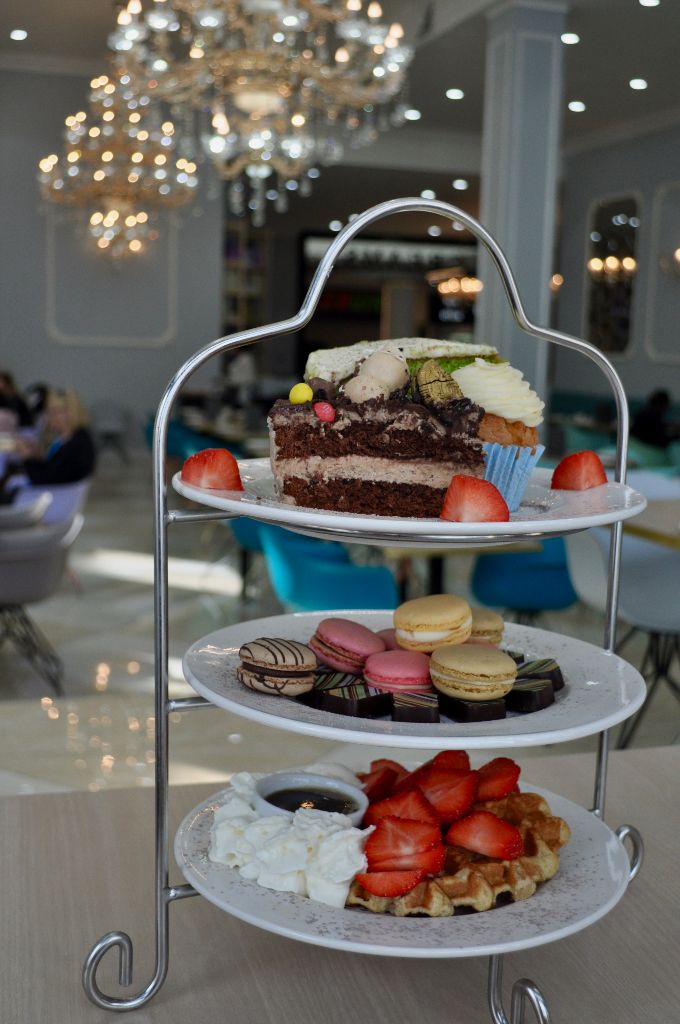 The colours and details made it truly exciting for us when it arrived (I actually did a wondrous gasp). There's lovely attention to detail and some really tasty treats to be enjoyed too – it's not just about the look.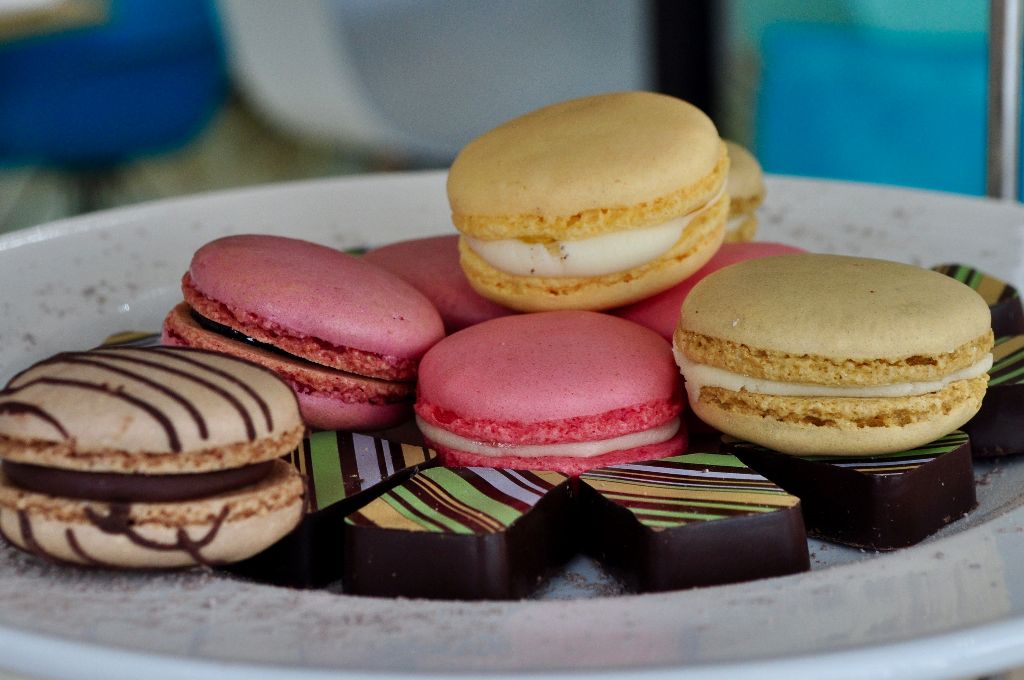 The macarons are amazing. Crunchy outer / chewy inner, and they actually *taste* of the flavours the colours represent (there's a clever flavoured jelly in the centre of them that packs a punch of flavour).
The waffles were good and not too sweet. I asked for the maple syrup on the side (I can be a bit "Sally", from When Harry Met Sally when it comes to food) so I'm not sure if they deliver it that way normally or not, but I hope so. I loved the pile of fresh strawberries that came with the waffles. They eased my guilt, as I had at least had one vitamin along with all the cake and chocolates…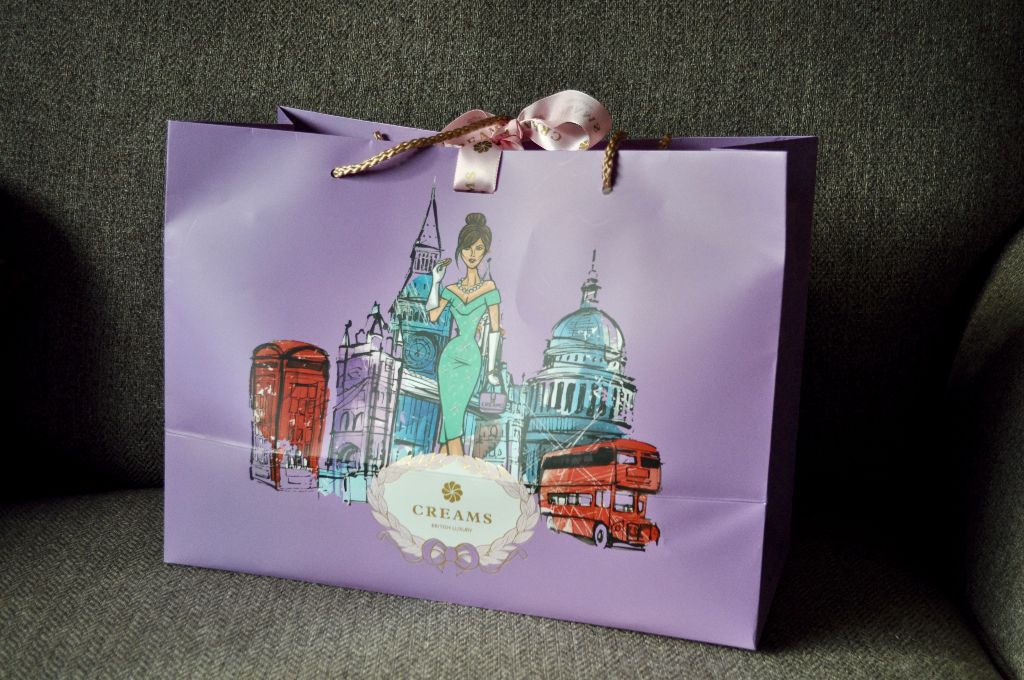 Unsurprisingly, we couldn't finish all these delights in one sitting, so they boxed up the leftovers for us to take home. I love the branding of Creams, and the quality of the boxes and bags. You can buy macarons and their delicious chocolates as gifts for people (or just for yourself – why not?). They're quite pricey, but they're also darned delicious.
I didn't know what to expect from Creams, but we had a great time. The food was fun, and it was tasty too.
Comments
comments