Cosmo Luxe recently opened on Boar Lane, in central Leeds. The concept is a contemporary and rather luxurious take on the "all you can eat" dining experience. The restaurant and the menu have been created by Award Winning Chef, Mark Sweeney, who has used his vast experience to create something a little different here in Leeds.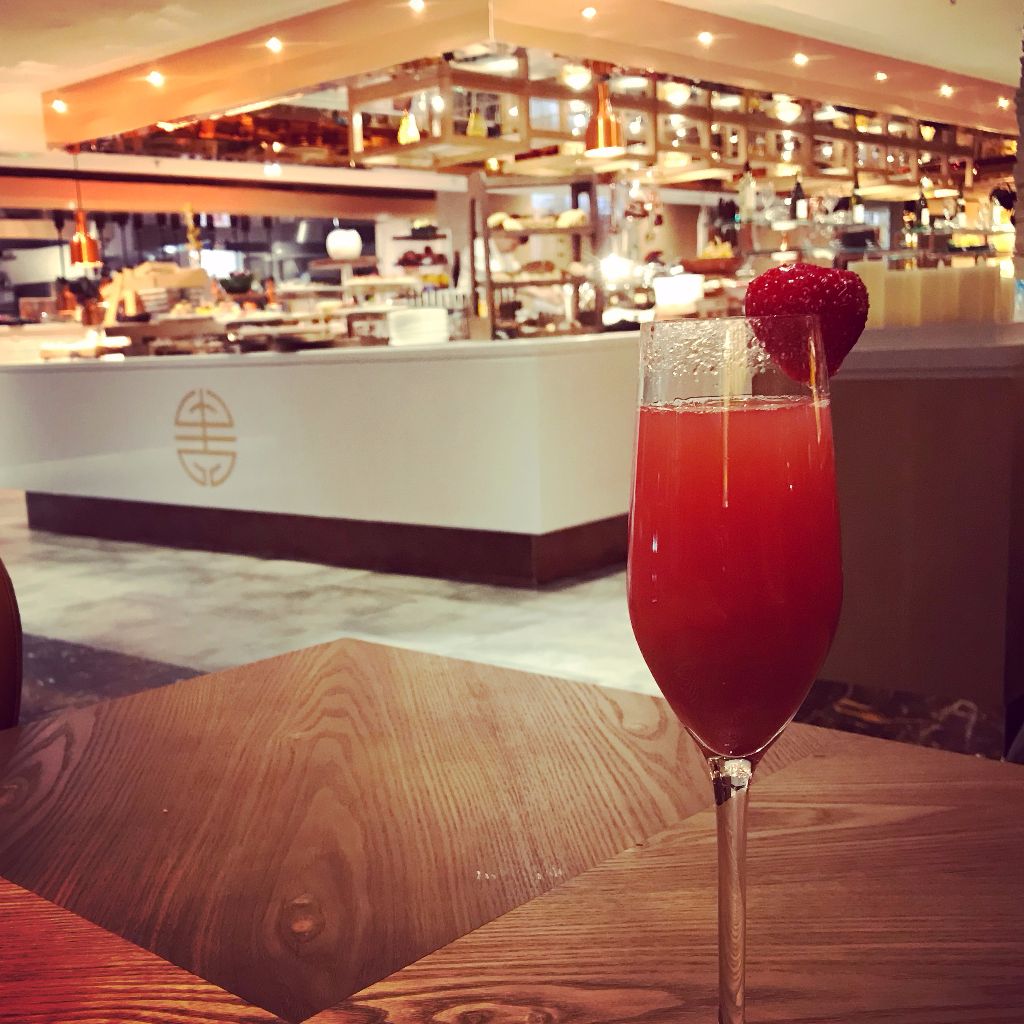 "All you can eat" buffet-style dining has never been for me. I'm one of those people that gets immediately full if I'm faced with an overflowing plate of food. I also don't like mixing a whole heap of cuisines together in one place. My general rule is that restaurants should do few things, and do them well. (I love a small menu.)
I was invited to try out the food at Cosmo Luxe and to meet Mark Sweeney. Given the above, I was quite sceptical going in. However, the restaurant looks beautiful. Lots of copper, glass and wood create an aura of luxury – it may be a buffet, but it's a very posh and pretty buffet.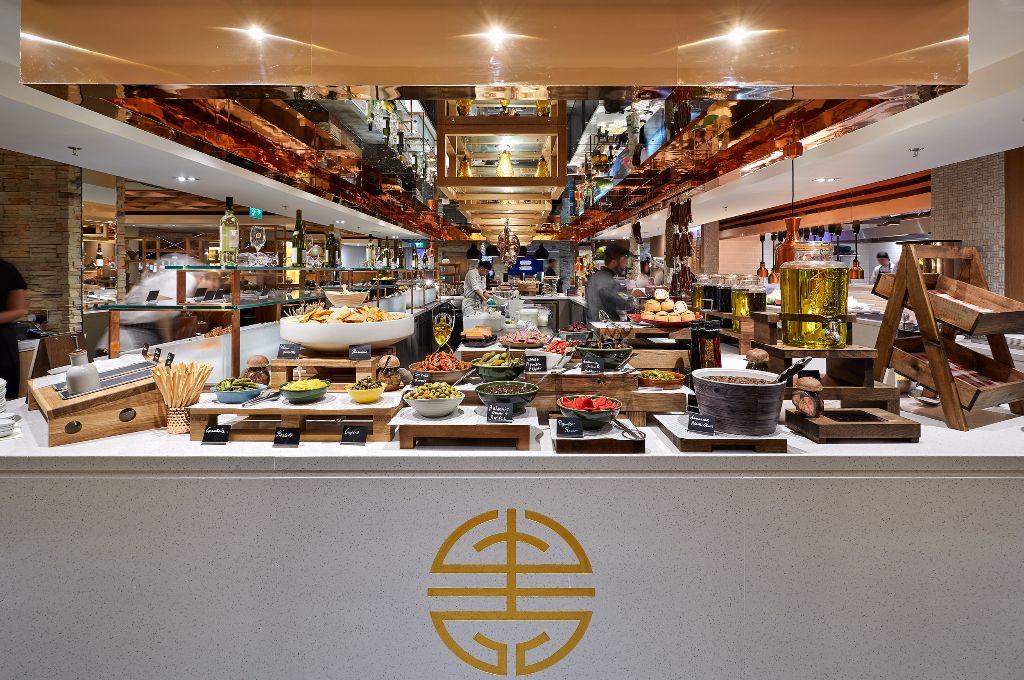 Mark Sweeney is charming too. He won me over with his tales of humble beginnings, and stories of cooking all over the world. His experience and his past have inspired his dishes here and it makes a difference when you know the history behind it all.
The selection of food is… generous. There's pretty much everything you can imagine. (Apart from pasta. There's a distinct lack of pasta.) The starters range from seafood and soup, to sushi, houmous and cured meats. Confusing all together, but just select what you like – that's the benefit of something like this. I had the smoked salmon with some beetroot salad – perfectly tasty and a great starter for me.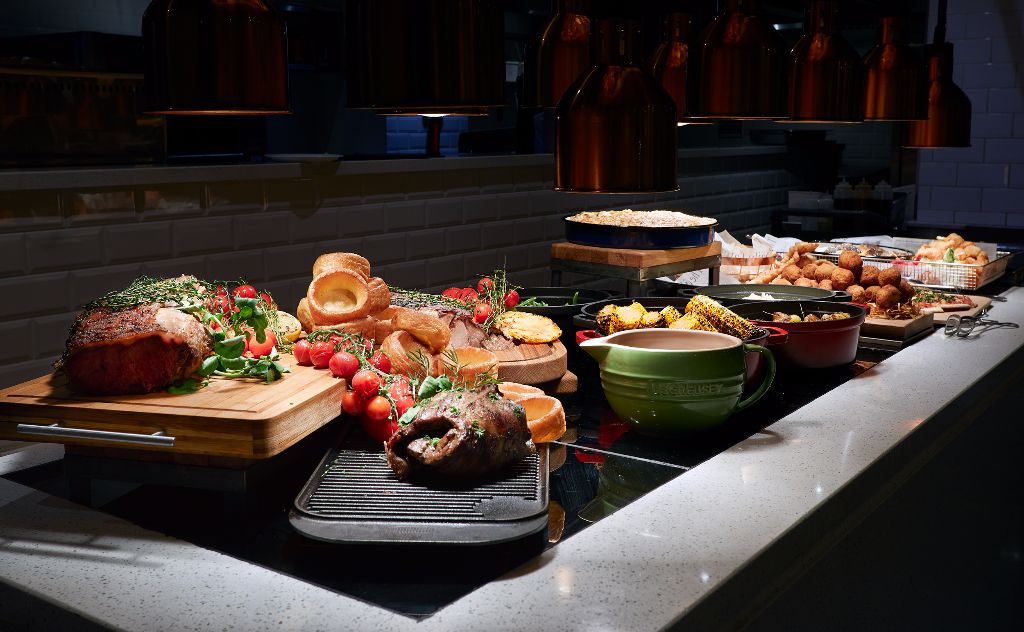 Mains include a traditional roast, fish and chips, pies, lamb shanks, pizza and a whole array of curries. There's also a teppanyaki station where food is cooked before your very eyes (unfortunately, I missed this spectacle as I had a train to catch!). I tried a couple of the curries, which were well spiced and full of flavour. Mr M had the beef roast. The meat was perfectly cooked and he enjoyed all the trimmings too.
Desserts go from beautiful, miniature macarons right through to an enormous apple pie that you carve your slab from. We tried the apple pie, which was served with a rhubarb and custard ice cream that was smoked right in front of us. It was delicious.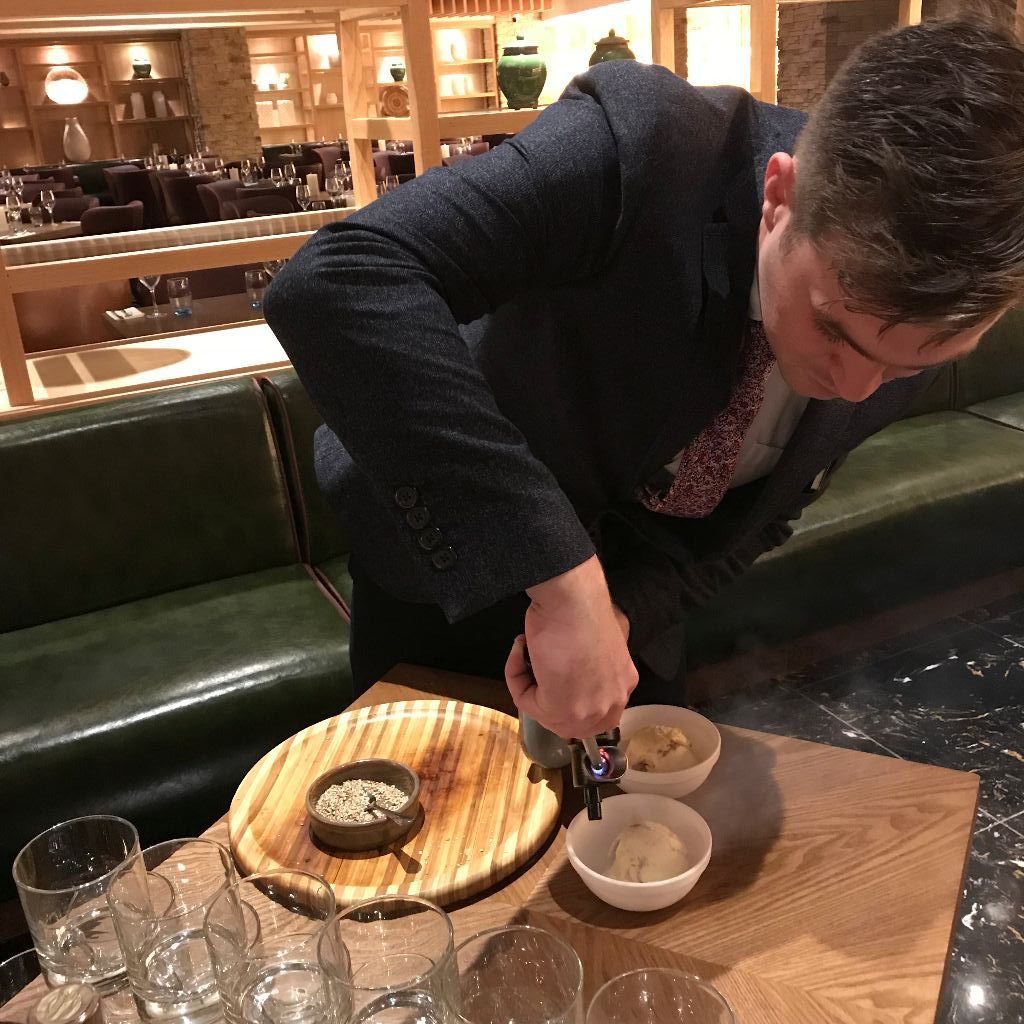 The venue can seat up to 300 people. It's BIG. We had the run of the place on our visit, so we could take our time and wander about. I can't quite imagine what it would be like if it was full, but I think you would probably have to forcefully elbow your way through if you wanted to grab an extra Yorkshire pudding.
If I'm honest, the concept still niggles me, but if you're going to do buffet dining, this is probably the best place to do it. It's good for a family of fussy eaters, or for a big office lunch out.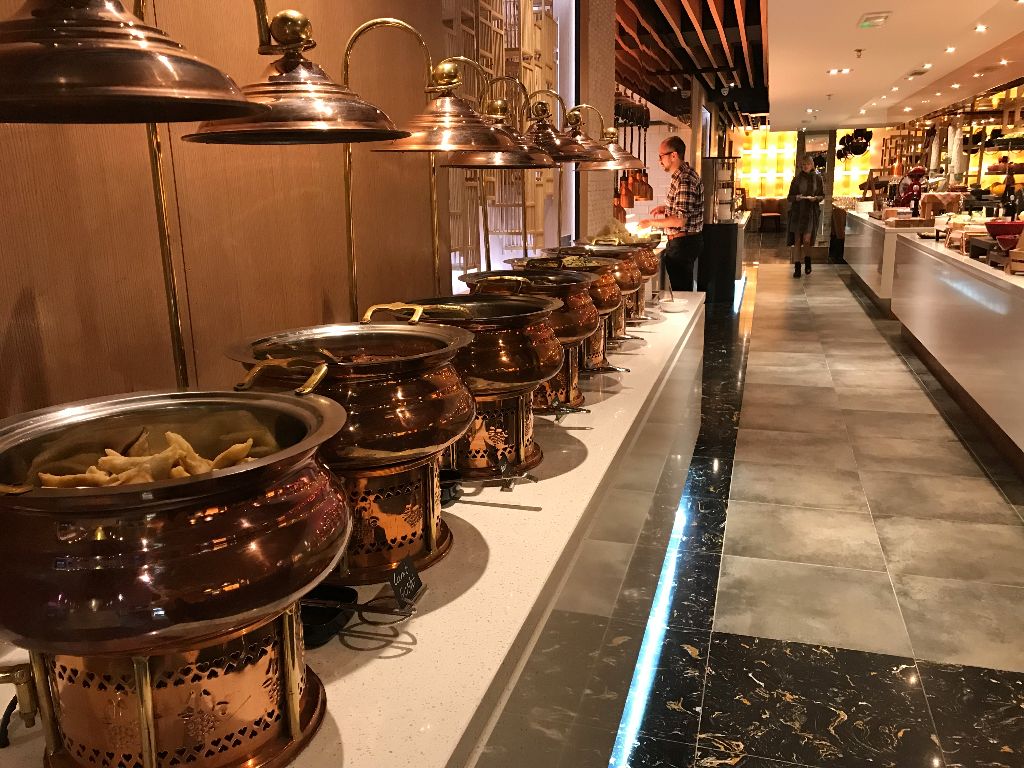 It's good food, there's plenty of it, and there's no time limit on how long you can stay. The price varies a little depending on what time you visit (£16.99-£23.99 for adults), but it's reasonable for what you get.
What do you think about the concept at Cosmo Luxe? Are you tempted to visit?
Comments
comments