Pubs. I love Pubs.
Proper pubs, that is. Old and cosy ones, with hand-pumps and glowing lights. A roaring fire, well-used seats, and nooks and crannies to hide and natter in. The Adelpli in Leeds is just such a pub, with its multiple rooms to explore and tuck yourself away in.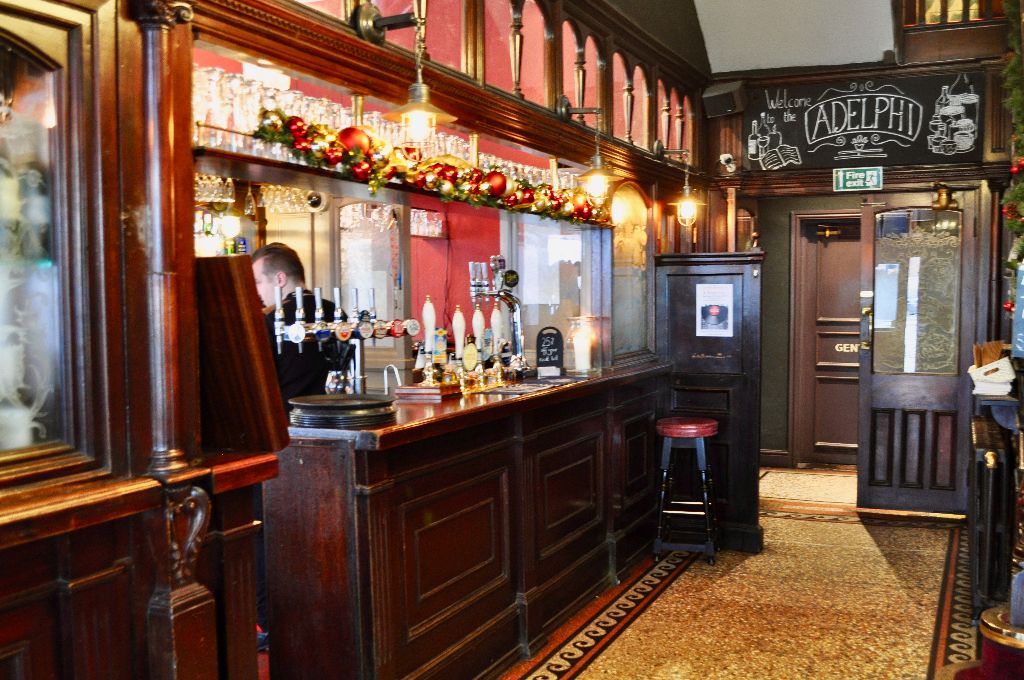 When I had freedom (in those heady days Before Kids) I'd often go to The Adelphi with friends, because it's a fantastic, traditional pub with a great atmosphere. We'd while away our evenings in its cosy den, chatting incessantly over sloshing pints.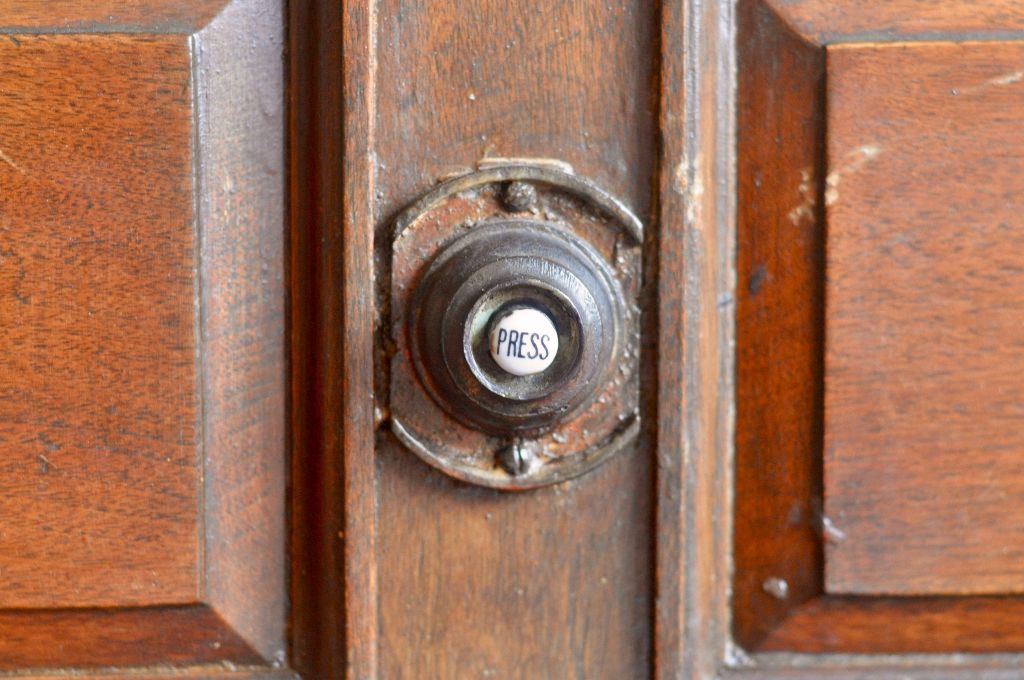 This week, I went back to The Adelphi with Mr M to try out the new food menu that's been created for autumn. I like that there's a couple of menus on offer. The first is a sandwich menu, which is great value at £5.95 for delicious warm sandwiches and a free soft drink. Perfect for a quick lunch. The sandwiches aren't your boring cheese and ham variety either. For example, you can choose pulled pork and stuffing, in bloomer bread with fries, apple and sage jelly and dipping gravy – amazing!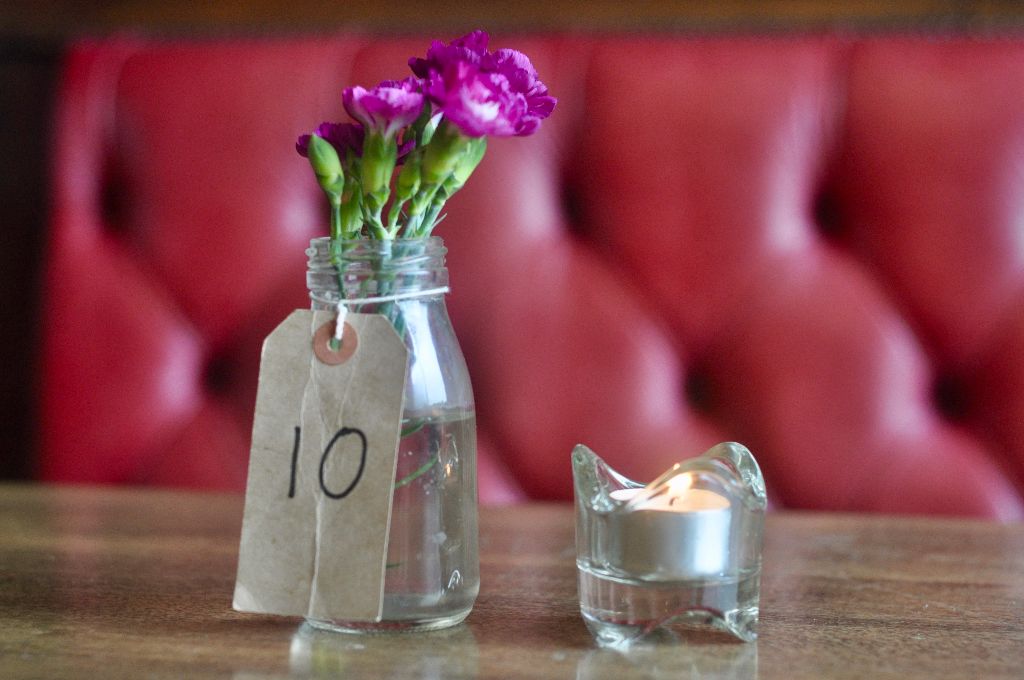 The second menu has an exciting selection of starters, mains and puds. There's a good variety on it too so I think there's something for everyone. There are traditional dishes (like sausage and mash), but also really interesting dishes (like miso-glazed aubergine, or crab and vodka ravioli). You can tell that the chef who created these menus really loves food, and that they want their customers to love it too.
We started with the fried squid with a sweet chilli glaze.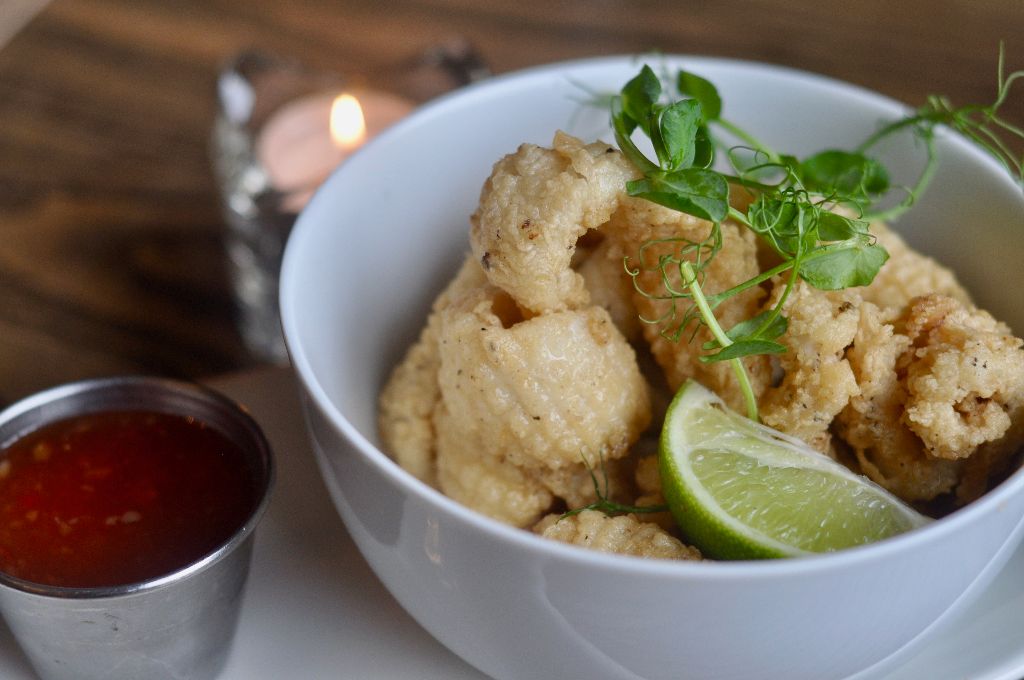 This is some of the best fried squid I've ever had. The slices are thicker than I've had before, which is clever because it lets it fry for a touch longer to get the batter really crispy without overcooking the squid. The batter tastes incredible too – really well flavoured, and strong with salt and pepper. The squid was tender and delicious, and its flavour stood up well to the sweet chilli.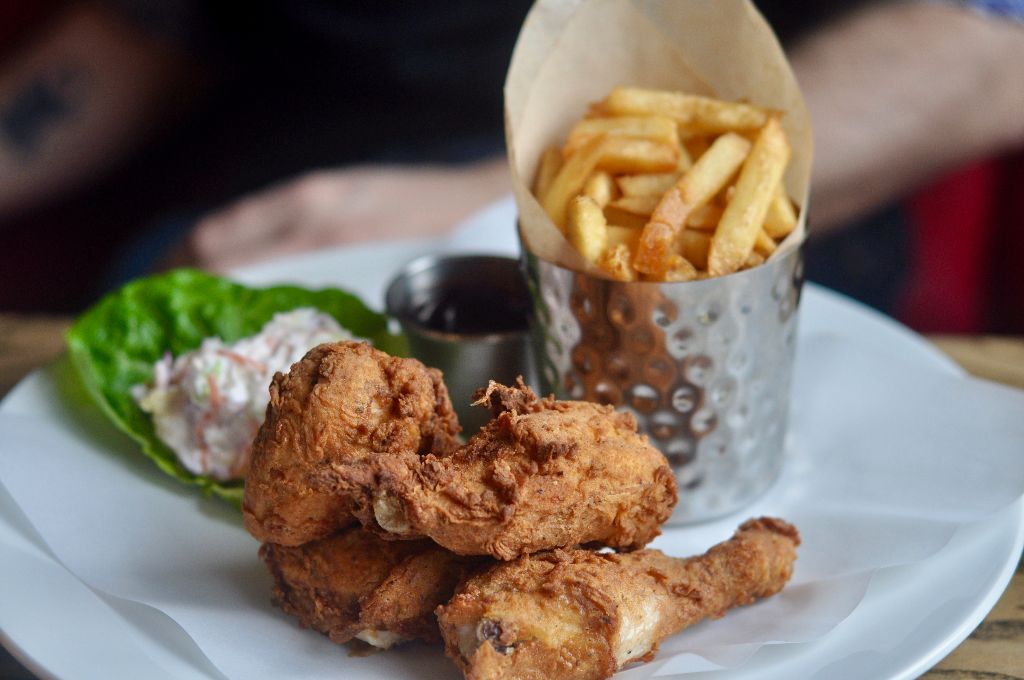 Next, Mr M had the southern-fried chicken, with cherry BBQ sauce, fries and slaw. Again, this dish was cooked really well. The chicken was tender inside a crispy, well-spiced batter. The BBQ sauce was nice, but strong, and Mr M found that a little went a long way.
I had guinea fowl, stuffed with spinach and pecorino, with roasted butternut squash & stem broccoli: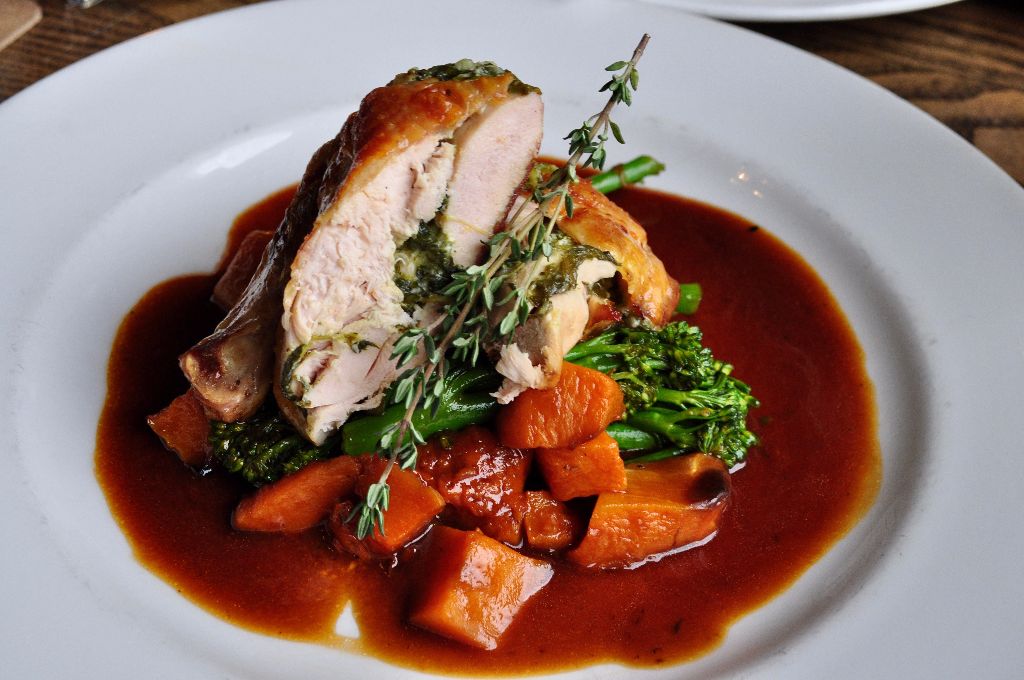 AMAZING. Truly. I thought I might need a side with it, but no. Everything you need is on that plate, including the most incredible gravy. It was delicious and brought everything together in a satisfying, I'm-stuffing-my-face kind of way. The guinea fowl meat was *so* tender that I was genuinely surprised. I can't recommend it enough.
The more I think about our meal, the more I want to go back to The Adelphi immediately.
If you're looking for great food and drink go to The Adelphi – it's one of Leeds' real gems – a truly beautiful, old, and traditional pub.
Comments
comments