I was meeting a great friend for lunch in Harrogate a few weekends ago (WITHOUT KIDS!) and we had no idea where to go. I've only been to Harrogate once or twice, which now seems a bit ridiculous as it's only 20 minutes away on the train. Not knowing anywhere good to eat in Harrogate, I asked out on Twitter. The first response I got told me to go to Baltzersens because it serves amazing WAFFLES – that was all that I needed to know.
(However, if you want to know more, here you go: Baltzersens is a cafe in Harrogate serving Scandinavian inspired food using the best of Yorkshire produce… Sounds great, right? It is. Oh, and they have a kids menu too, by the way.)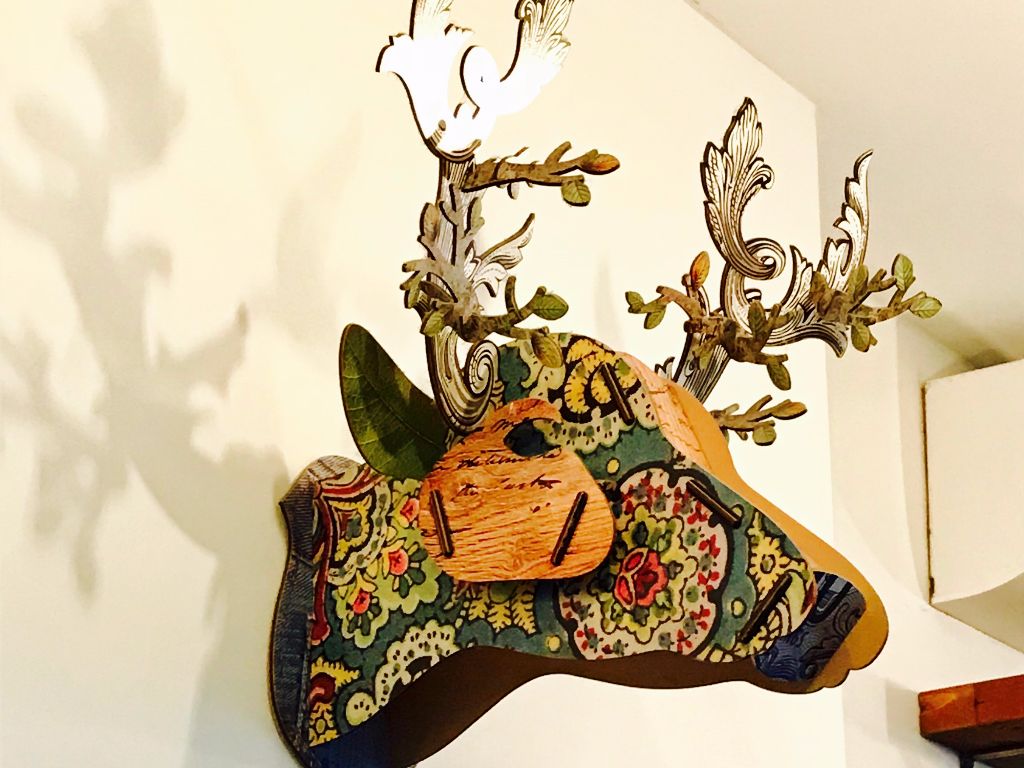 It was busy when we arrived, but the completely lovely and friendly staff had us seated in no time. Then, because we were a bit squashed where we were sat, they got us some extra room as soon as it became available.
I already knew what I was having (I can never resist a waffle) but it took some will power to walk passed the cinnamon buns on display, and the rest of the food on the menu sounds amazing too. Here's a few examples:
Gravlaks (cured salmon) on potato cake with a poached duck egg and sweet dill dressing. (GF)
Mackerel pate with rye toast, gooseberry chutney and salad.
Pølse (sausage) on brioche roll with pickled cucumber, crispy shallots, mustard, ketchup, remoulade & salads.
I want to eat all of it.
I chose to have my waffle served with Nutella… just look at it: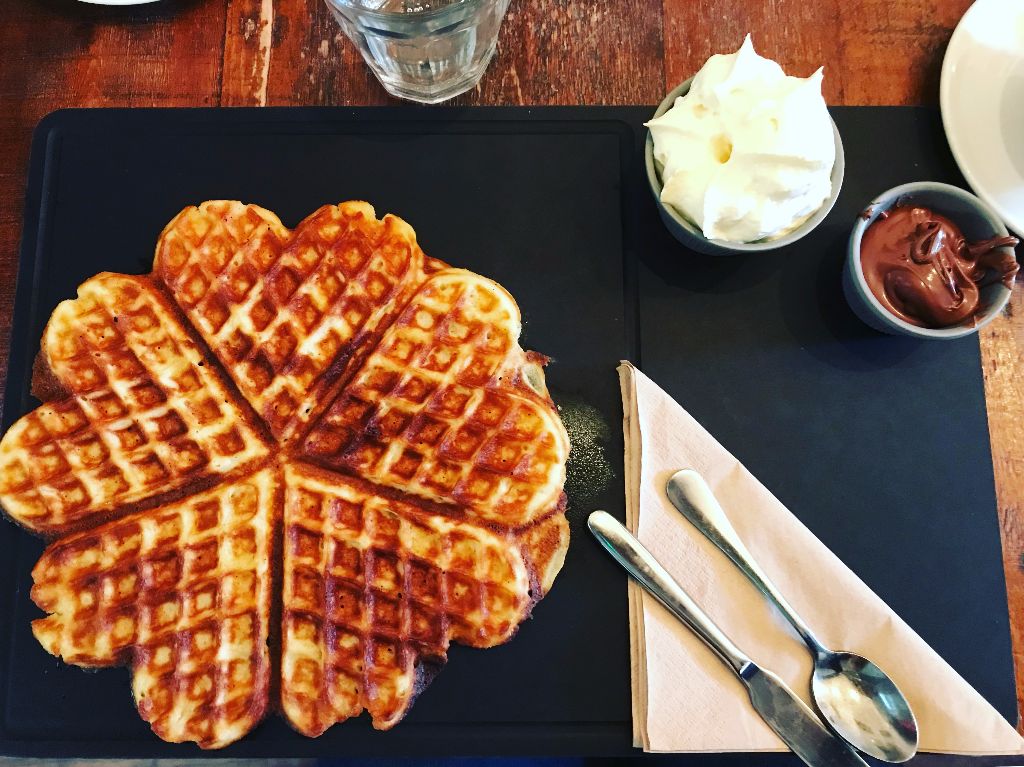 It was as amazing and tasty as it looks, and very reasonably priced at £4.95.
The atmosphere in the cafe is lovely. It's a place that's filled with chatter and conversation, wooden tables and chairs, and you can help yourself to free still or fizzy water from these beautiful taps: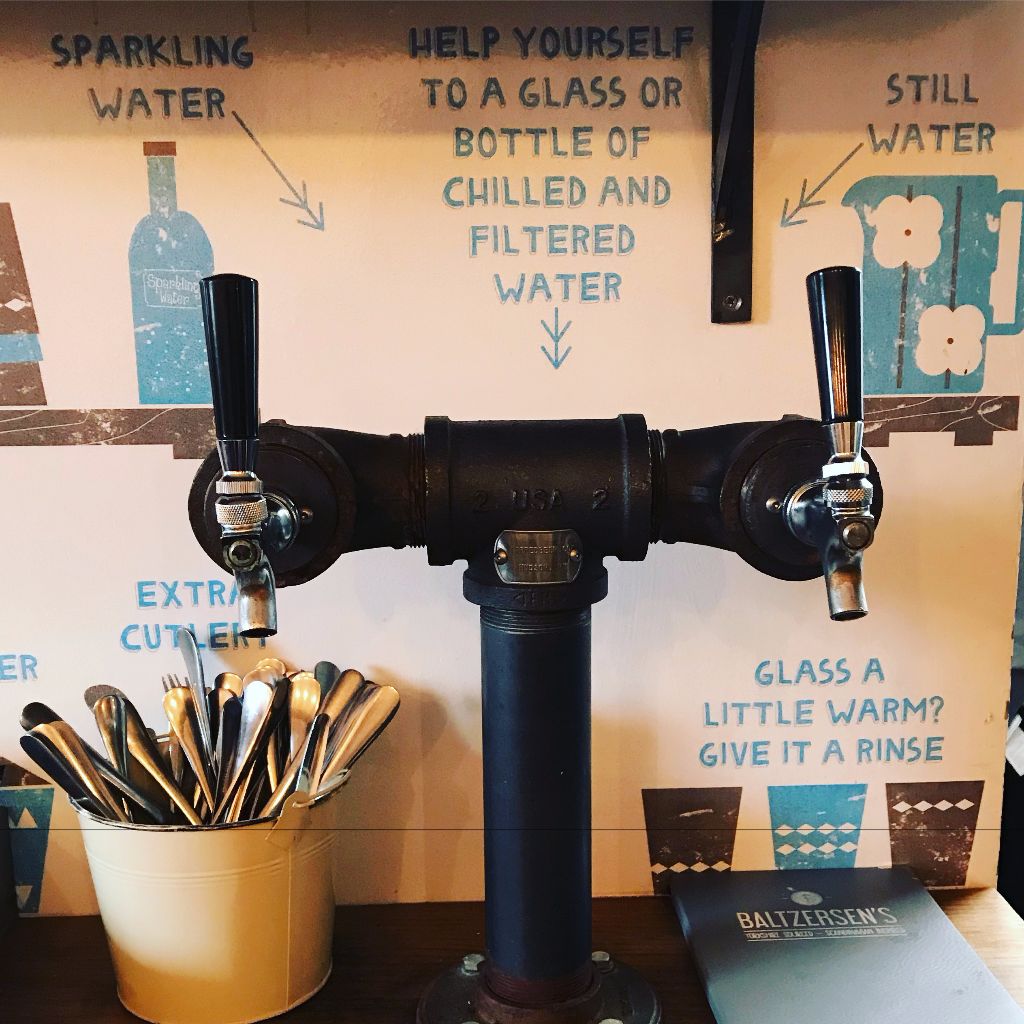 Baltzersens is a very happy and relaxed place to be, and as it's just five minutes walk from the train station I'll definitely be popping back for a visit.
Other recommendations for places to eat in Harrogate that came in from Twitter, included:
Bettys
Filmore & Union
Cafe Marconi
La Feria
North Bar (Harrogate)
Hoxton North
Clearly there's a lot of good food to discover in Harrogate… Where would you recommend?
Comments
comments