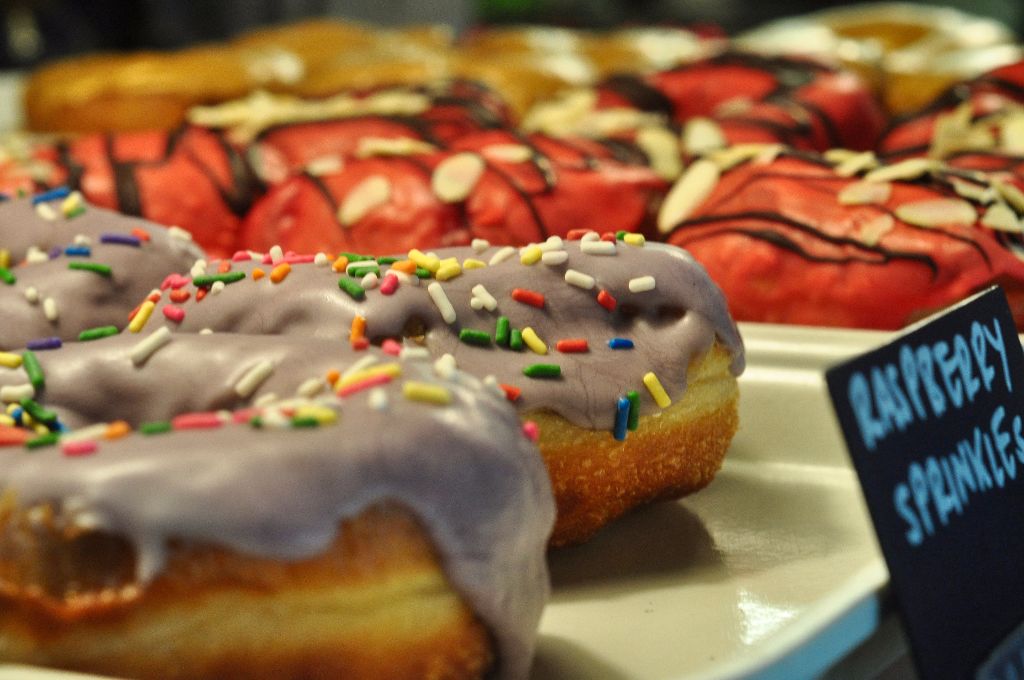 Temple Coffee, Kirkstall, Leeds
I have a stinking cold and had to force myself out of the house yesterday morning to do some very boring, but annoyingly necessary, car maintenance duties. To make it all a bit more bearable I decided that if I was going to be so brilliantly dutiful, then I deserved a reward for it. They say to feed a cold, so I made my way to Temple Coffee to feed my cold DONUTS.
Temple Coffee is a coffee and donut house that opened last month in Kirkstall, Leeds. I've seen these guys on Instagram a lot since they opened and their posts always make me want to head down there and try their beautiful creations immediately.
Finding Temple Coffee is a little bit of a challenge… I had to circle the garage on Kirkstall Road a few times before finding the entrance to Burley Court. Parking can be tight and tricky in the small car park too, so it might be worth parking nearby and walking down if it's busy.
Anyway, I soon got inside and settled, and the vibe of this place is great. The staff are friendly (in a perfectly mellow way) and the venue is chilled out too, with comfy sofas, neon lights, and a display case showing off many beauties (including vegan options).
Hmmm, it was hard to choose, but as I'm not into glazes that much, I opted for a Cinnamon Ring Donut, with a latte to go along with it.
These donuts are BIG. Approximately the size of my whole face, in fact. However, I managed to polish this one off with no problem at all (although it did end up being my entire lunch…). They're tasty donuts that have more to them than the light and airy sugar-clouds created by Krispy Kreme – these have more texture and more flavour too. The coffee was a big hit as well.
If you're after great donuts and great coffee in Leeds, then you should definitely give Temple Coffee a try.
Temple Coffee Leeds, Unit 3, Burley Court, Burley Place, Kirkstall, Leeds, LS4 2AR.
Comments
comments