Dough Bistro closed its doors recently, which felt like a real loss. But the good news was that the owners weren't going anywhere. Luke Downing opened Dough 10 years ago, and felt that it was time for a new concept to take its place. And so, Aperitivo was created…
The concept behind this new restaurant is Italian-inspired relaxed dining. Small plates, pizzas, cocktails… of which you can have as much or as little as you like. This style of dining suits me well, and I think it can be much more interesting than the standard three-course meal structure that we're used to in the UK. At Apertivo, you can also choose a surprise five course tasting menu to experience some of the dishes from Luke's fine dining establishment, Vice & Virtue.
We visited Apretivo for lunch last weekend, with our two younglings in tow. Our table was booked for 12.30pm, but unfortunately this seemed to be somewhat of a surprise to the host who was still cleaning up from the night before. We had a half hour wait before our table was ready and we could be seated. Not the best start, but then everything turned around…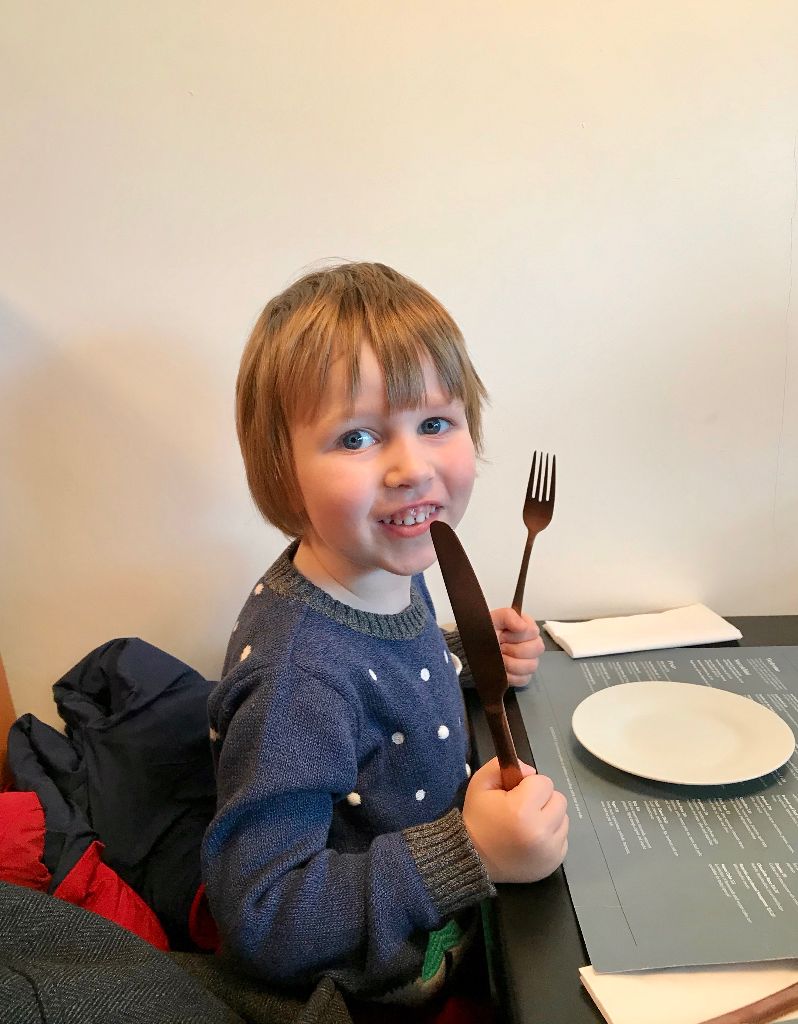 Our host was friendly and chatty, explaining our options and talking to our younglings who took to him immediately. Robin was ready for food, and the host, sensing this urgency, got the children's pizza order to the chef immediately.
We opted to have a couple of small plates each, but choosing from the menu proved difficult because everything sounded so delicious (a tough problem to have, I know). I eventually chose the meat board selection as my first dish, and what arrived is something far beyond what I was expecting. Look at this beautiful dish: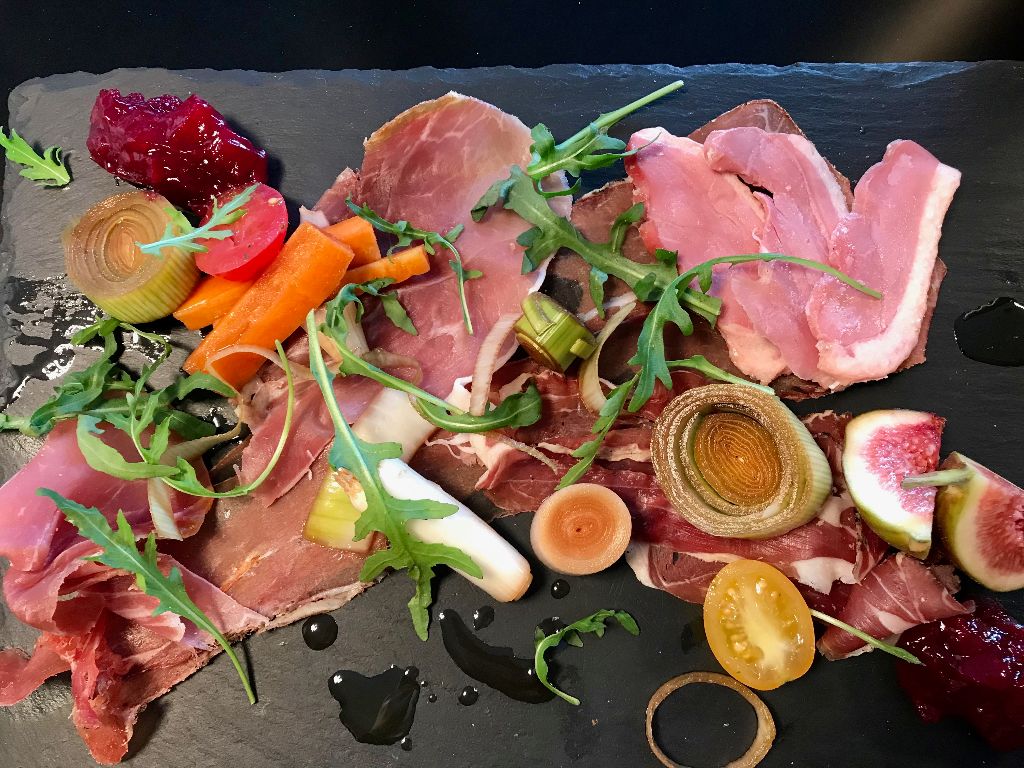 Everything on there had purpose and everything tasted fantastic – I cleared the dish completely. The selection of meats (including duck, which was a great addition) was delicious, but for me what was amazing about this dish was the pickled veg. Who knew that pickled leeks are so delicious!? (Luke, clearly.) This was my favourite discovery of the whole meal because it was a surprise, and an exciting one. The fresh fig was also divine, and the beetroot relish soft, a little sweet, but earthy too.
A meat board is a simple dish that's easy to prepare and it's one that's often churned out of kitchens without a second thought. However, at Aperitivo it was transformed by some simple, yet amazing additions. It was the surprise of this that made the experience exciting, and I became a bit giddy about the whole thing.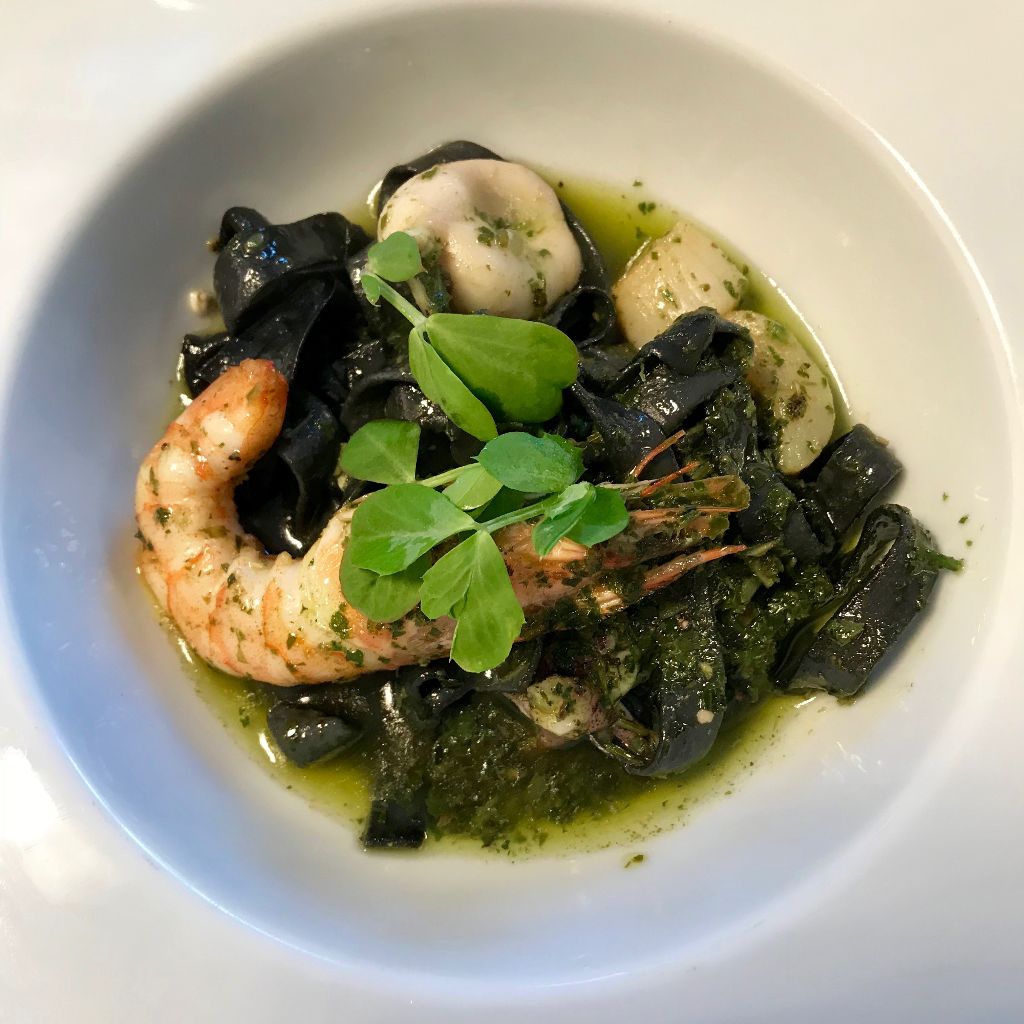 My second dish was seafood with squid ink linguine. It was soft, delicate, and filled with gentle seafood flavours that were perfectly enhanced by herbs and garlic. The seafood was impressively well cooked, resulting in the perfect texture. This dish looks dramatic and powerful, but it's perfectly gentle in both texture and flavour. A delight.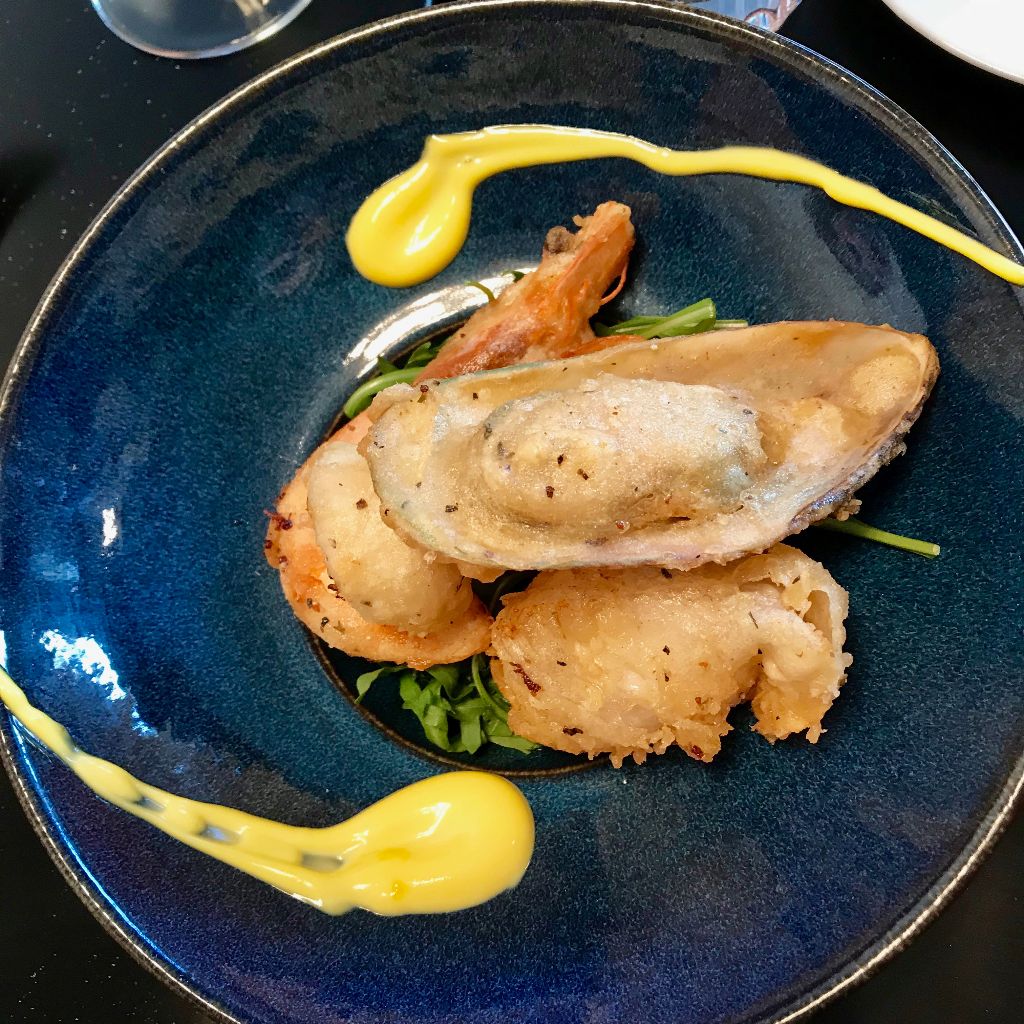 My fellow diners enjoyed the deep fried seafood (including a mussel! I've never seen that before), mackerel pate, goats cheese, king scallops, confit duck leg, and venison parpardelle dishes. Every plate of food was devoured and every diner was completely happy, surprised and excited by the food they'd experienced.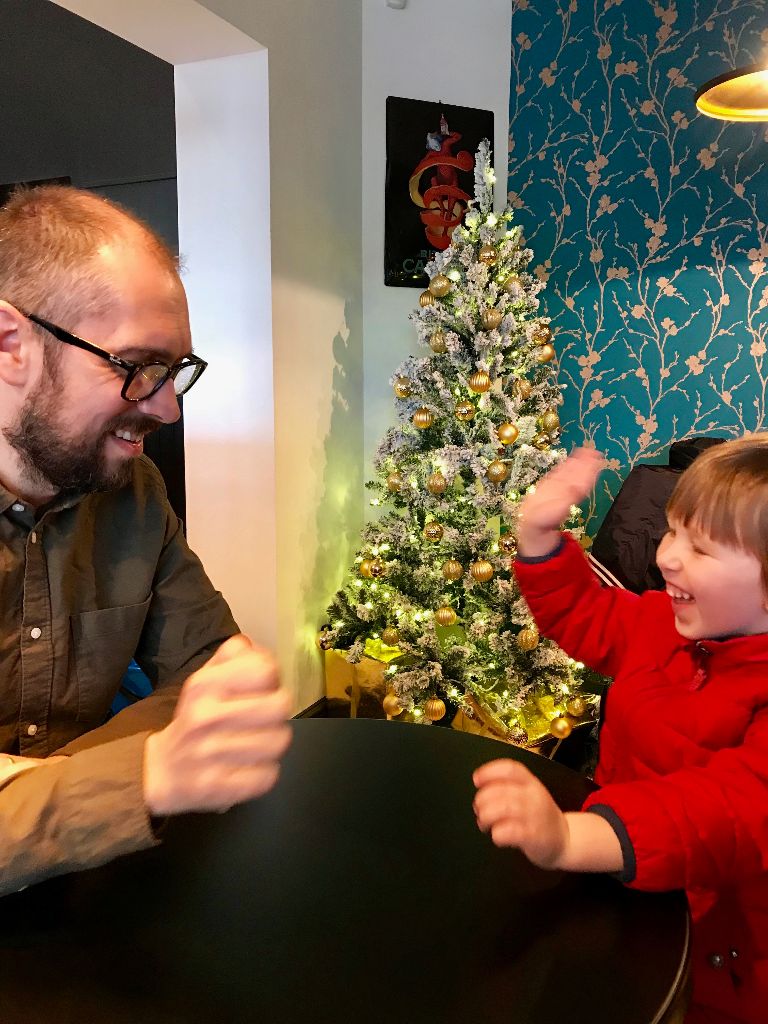 I love that such dishes are available in a relaxed, but beautiful setting, where you can bring your kids for pizza, or go with friends for cocktails and a taste of fine dining. There's no pressure either – spend as long or as little time there as you wish. The food is vibrant, different, and excitingly delicious. I can't wait to return.
Comments
comments