My birthday is at the beginning of December, and this year Mr M and I took the day off for the very rare treat of going to the cinema and then out to lunch (without kids!).
We watched Murder on the Orient Express on comfy sofas at the luxurious Everyman cinema, whilst supping on tea and munching carrot cake. (It's a beautifully shot film and Kenneth Branagh is great – well worth a watch, though the story is a little bleak…)
Afterwards, we headed up to the sixth floor of Trinity Leeds to have lunch at Angelica. It's well known in Leeds for its fabulous cocktails and the gorgeous terrace giving you panoramic views of the city. As I said though, this was December, so when the lady asked us if we wanted to sit outside we looked at her quizzically and politely declined (yes it was sunny, but it was also FREEZING). However, she was having none of it, and cleverly persuaded us to at least give it a try… Good for her – she was right.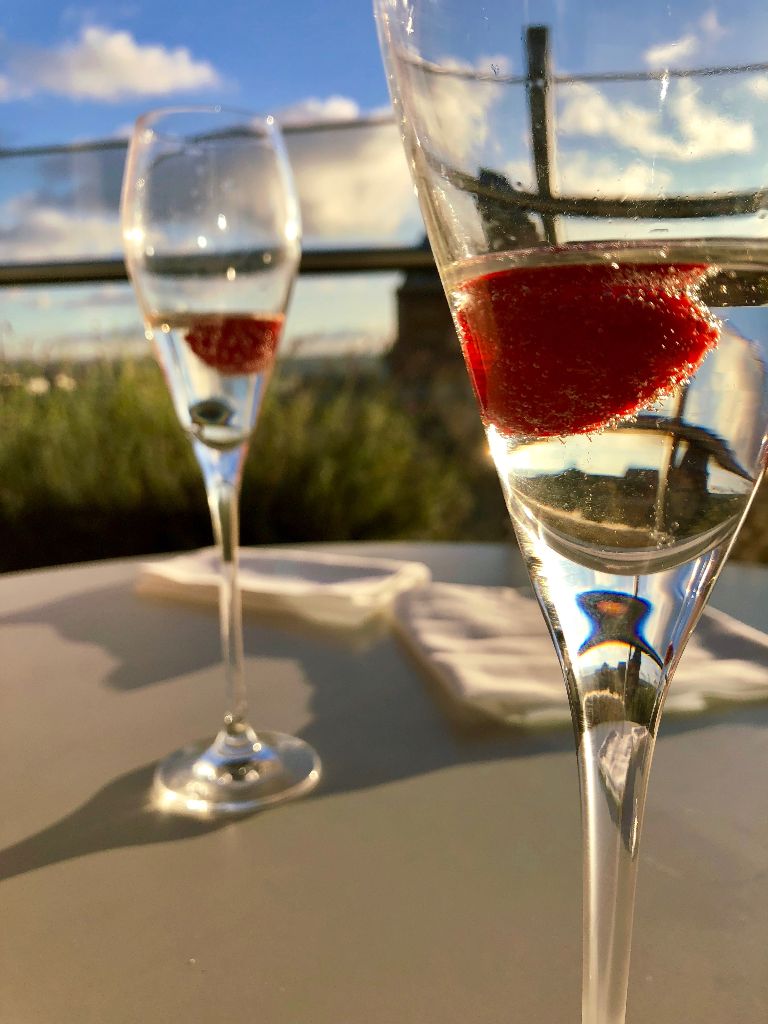 The terrace has heaters above (effective ones too) and there are blankets to put on your knees or to wrap around you. With these things in place, we were toasty warm up, sat in the sunshine and looking out over the beautiful city of Leeds.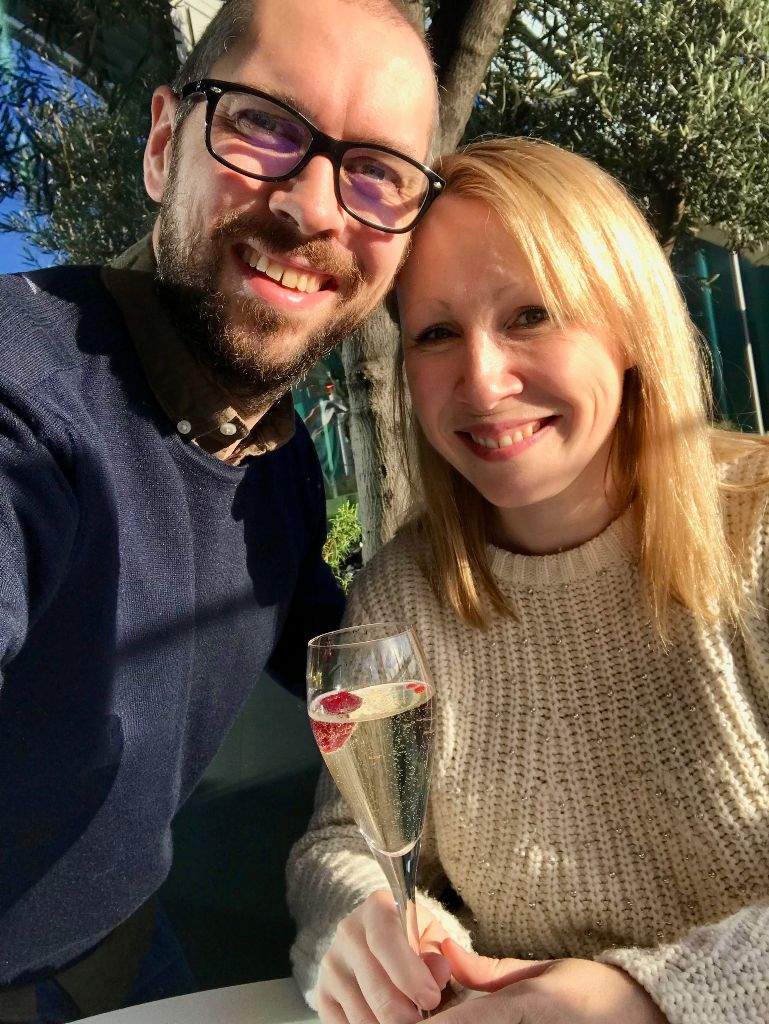 We ordered from the festive lunch menu (£20 for two courses, including a festive cocktail) and as it was my birthday I was also given a free glass of prosseco – lucky me!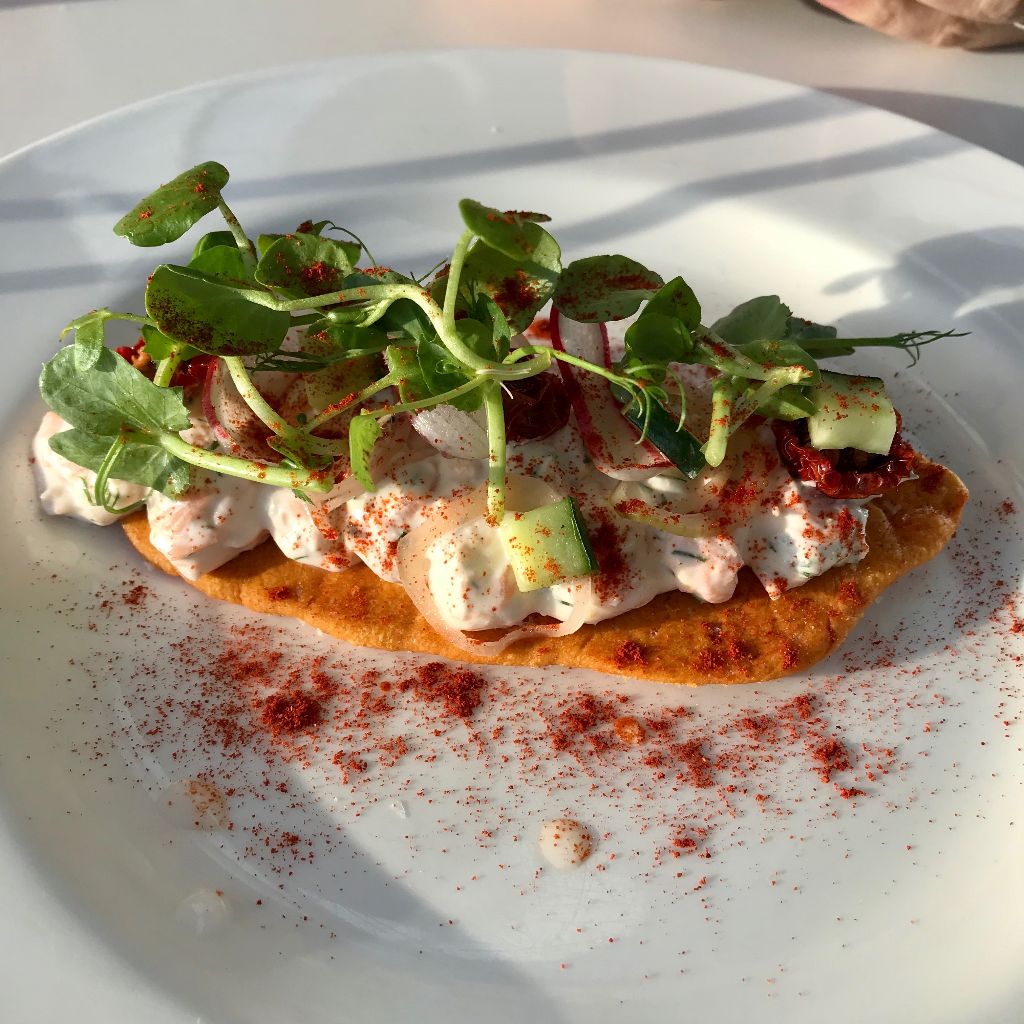 Our starter was poached salmon rillette, with watercress salad and olive oil crackers. Cor. There were such lovely details added to this dish that made each mouthful different – exploding with either tomato, radish, or watercress etc. It was fresh, vibrant and had a little warming kick to it with the paprika – I loved it.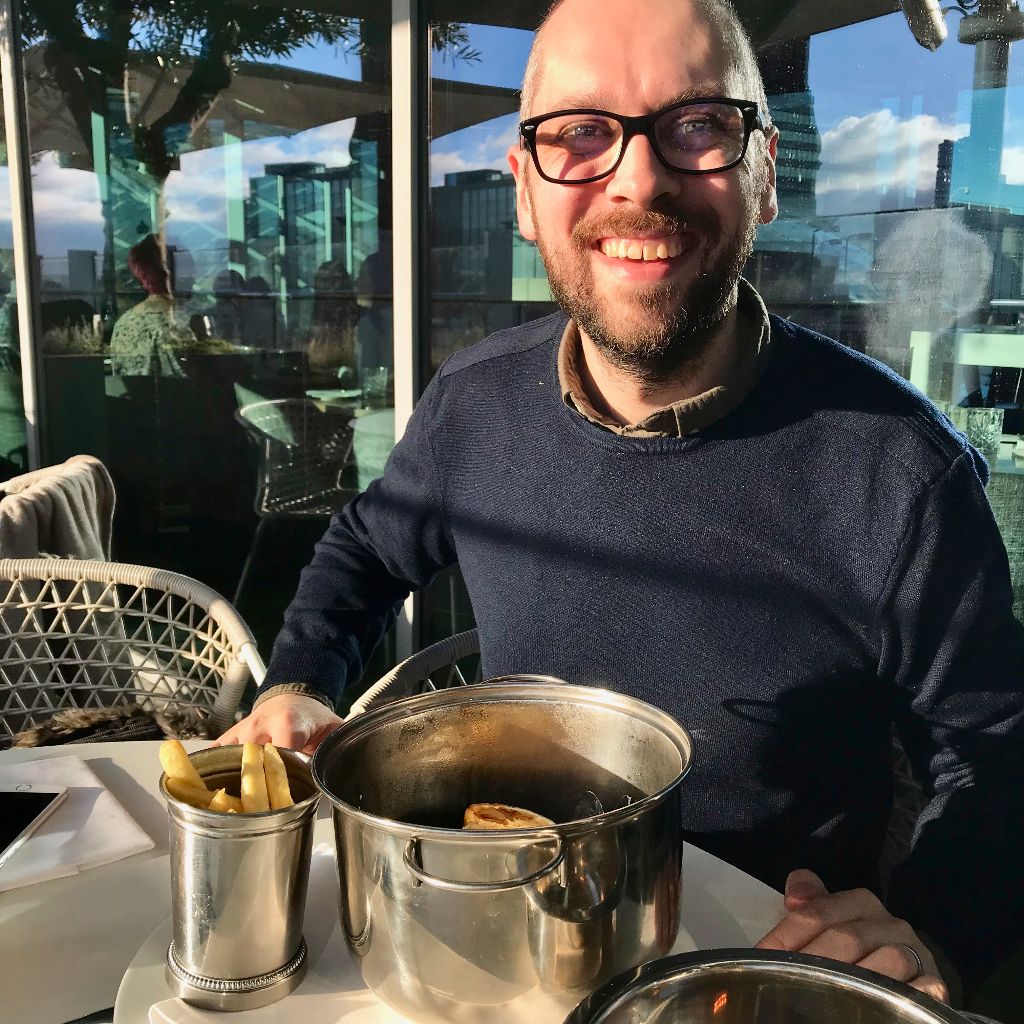 For mains, we both chose the classic dish, Moules Frites, and this version was done well. The large mussels were perfectly cooked, the frites were crisp and well salted, and the white wine sauce was darned tasty.
I had another birthday treat when it came to dessert, as I was brought this: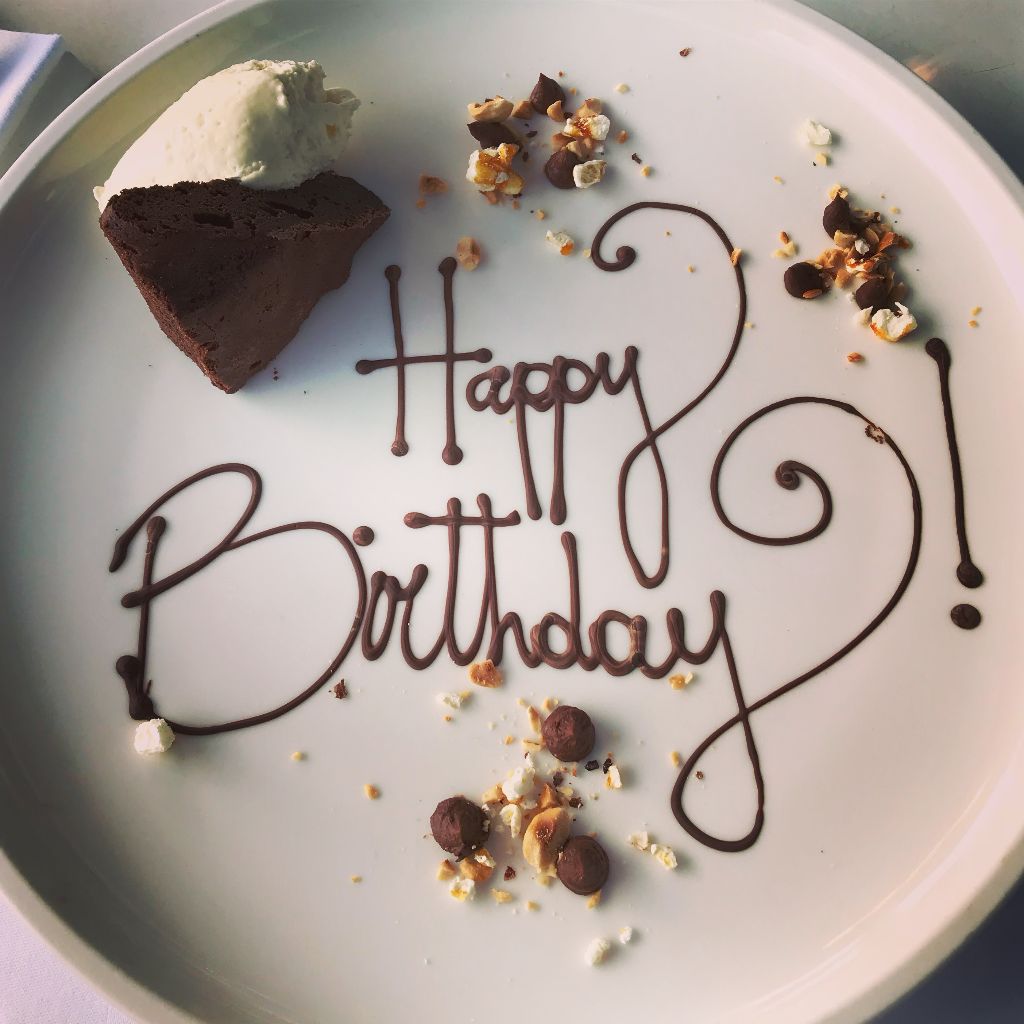 Mr M enjoyed a warmed chocolate brownie, with salted caramel ice cream, and chocolate orange sauce – unctuous, warming and a little decadent.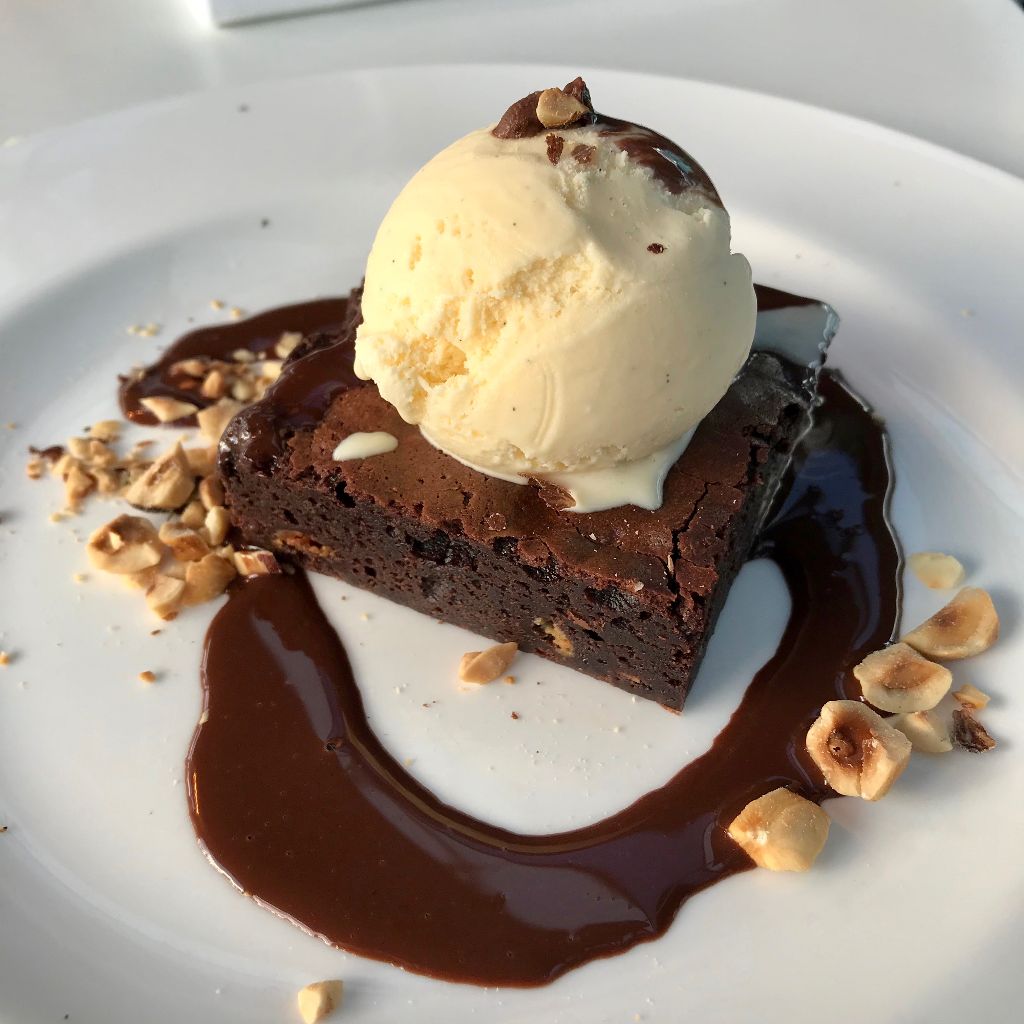 The food was really well executed and we enjoyed our lunch in fabulous surroundings. You can't help but feel special when looking out over Leeds with a glass of sparkling prosseco in hand. It was a fantastic birthday treat. We didn't want to break the spell, but sadly we eventually had to untuck ourselves from our cosy blankets, head out of the sun and get back to street level reality (oh yes, and kids…).
Angelica often has brunch and lunch deals so keep an eye out for them if you fancy a sky-high treat with friends or family.
Comments
comments