It's half term this week and I'm home with the kids. It's freezing, windy and icy, which is just perfect when soft play is swelling and the younglings need to get out, like NOW.
Yesterday, we wanted to try somewhere new so we took a car trip out to Birchfield Family Dairies, which is found north of Harrogate in North Yorkshire. It's a 40 minute drive so not too far, but the wind, sleet and slush made for an interesting drive over those hills.
Birchfield Farm is nestled in the gorgeous valley of Nidderdale. Look at how pretty (and rainy) it is: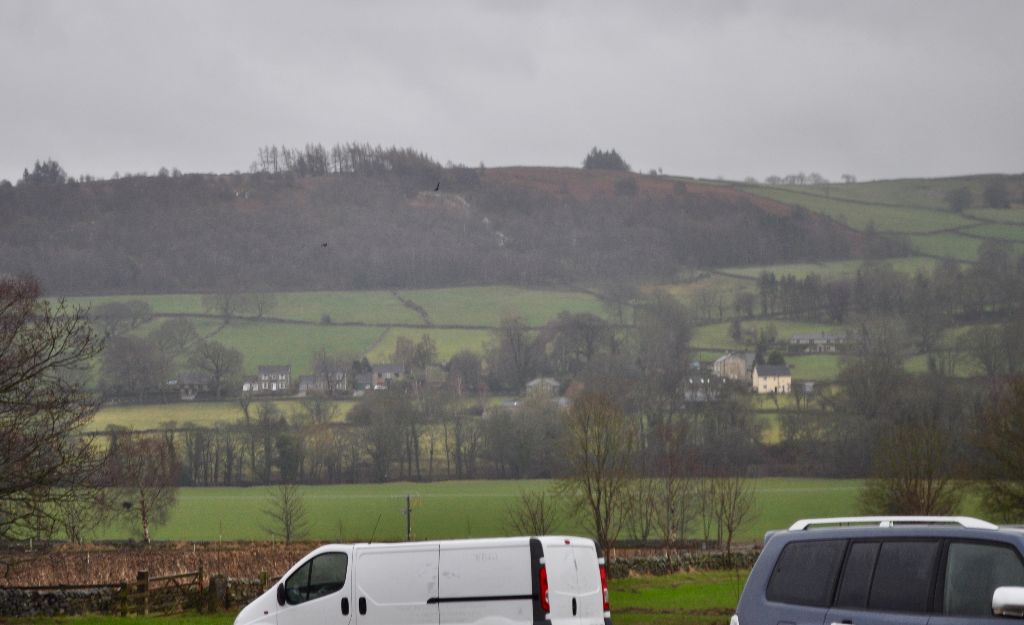 The farm is home to Jersey cows who supply the rich milk for the farm's ice cream, and there are also pigs, sheep and reindeer on site. Being the start of February, Lambing Live is taking place at the farm, and it's running right through until the end of April.
We'd just missed the lamb feeding (they do it at 11am and 2pm) so we grabbed a spot of lunch before going to hang out with the lambs, as they were having a post-food nap.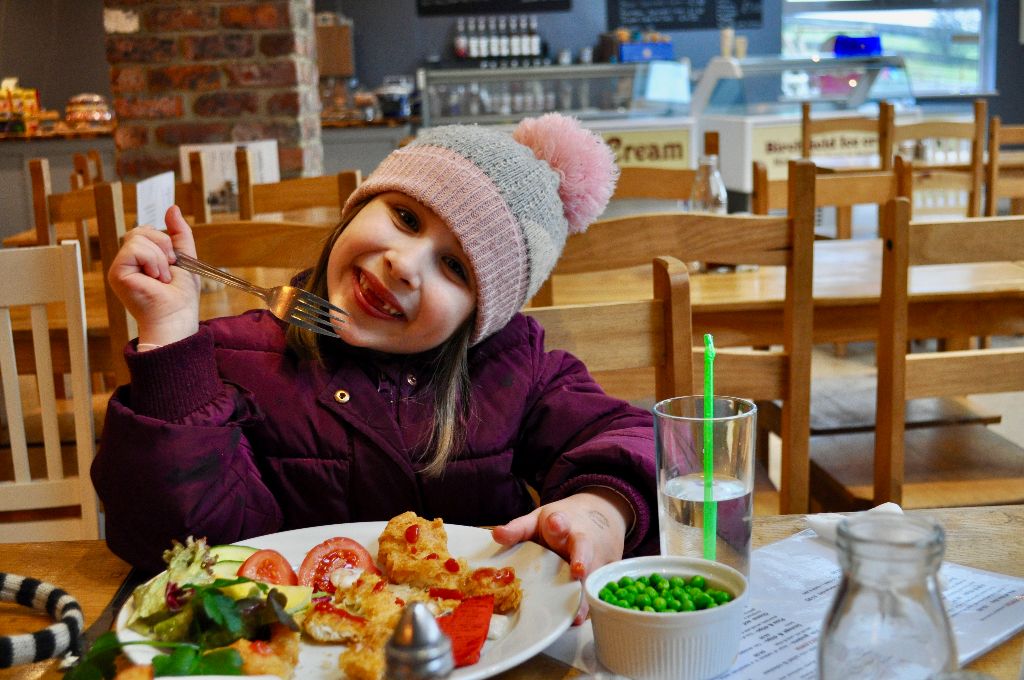 The Jersey Barn Café & Ice cream Parlour is lovely inside, if a bit chilly. It has a great menu and cakes galore to choose from, as well as their very own ice cream. I opted for a pork and stuffing roll with gravy (yep) and it was hearty, flavoursome and satisfying. It was also great to be sitting in the very farm that my lunch came from.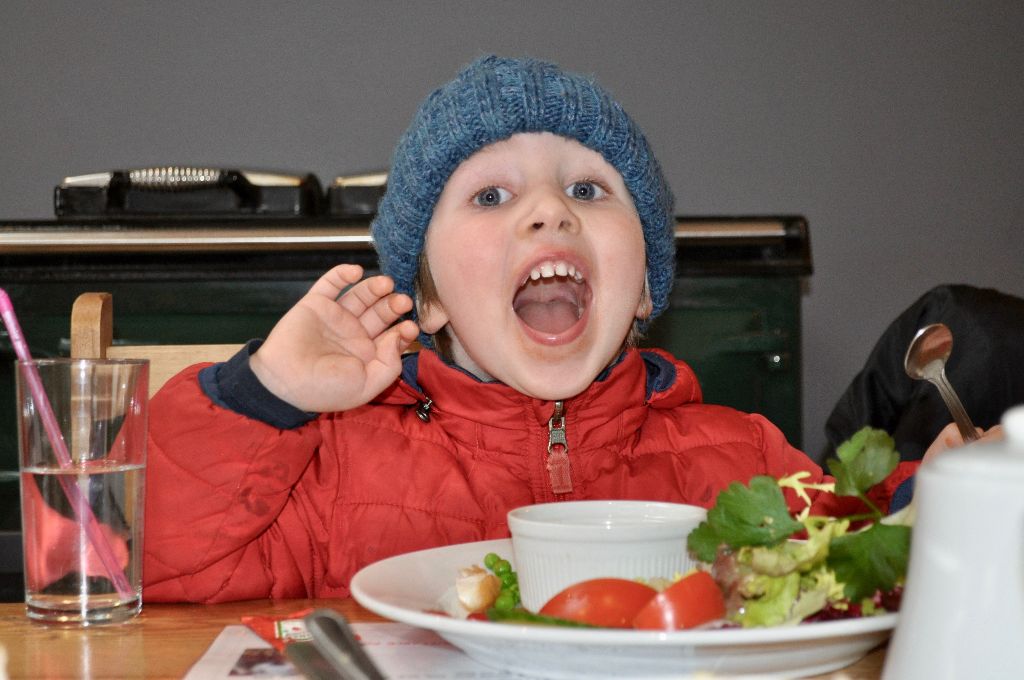 Emilia had the fish goujons, while Robin had sausages, chips and beans (and polished off Emilia's bowl of peas, which is unheard of – this farm creates miracles!). The portions were incredibly generous and all came with a good side salad – I was really impressed, especially with the children's meals.
Next we braved the weather and trotted out through the reindeer barn to go round to the lambing shed. The lambs were well rested and ready to play! Emilia and Robin loved being able to get so close to them. They were just out in the barn for us to play with, and the friendly staff chatted to us about them and placed them on the children's knees for a cuddle.
Now, Emilia isn't normally all that into animals, but she turned all Snow White on me and the lambs loved her. She sat with one for a full 15 minutes and lulled it into a quiet doze. It was magical to see and she got so much out of it. I think animals can be very therapeutic and it was lovely to see Emilia enjoy this experience so much.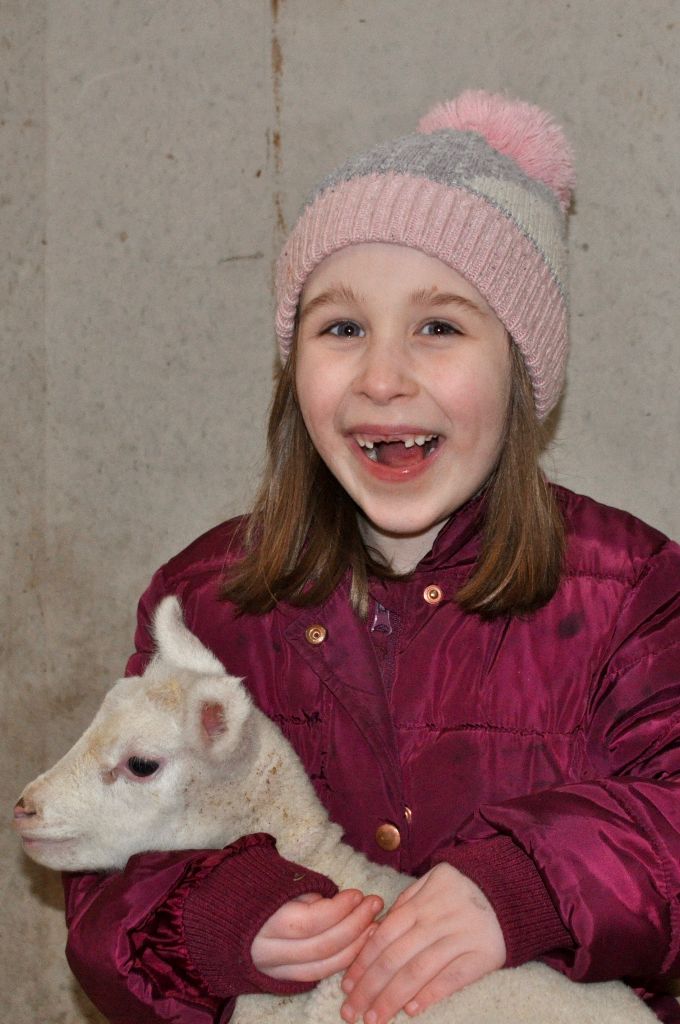 We spent a good hour in the barn, and the children left with me (reluctantly) on the promise that we would return soon. I can't wait to go back. There's a woodland to explore where you can go den building, and in the summer there's a maize maze and plenty more fun to be had.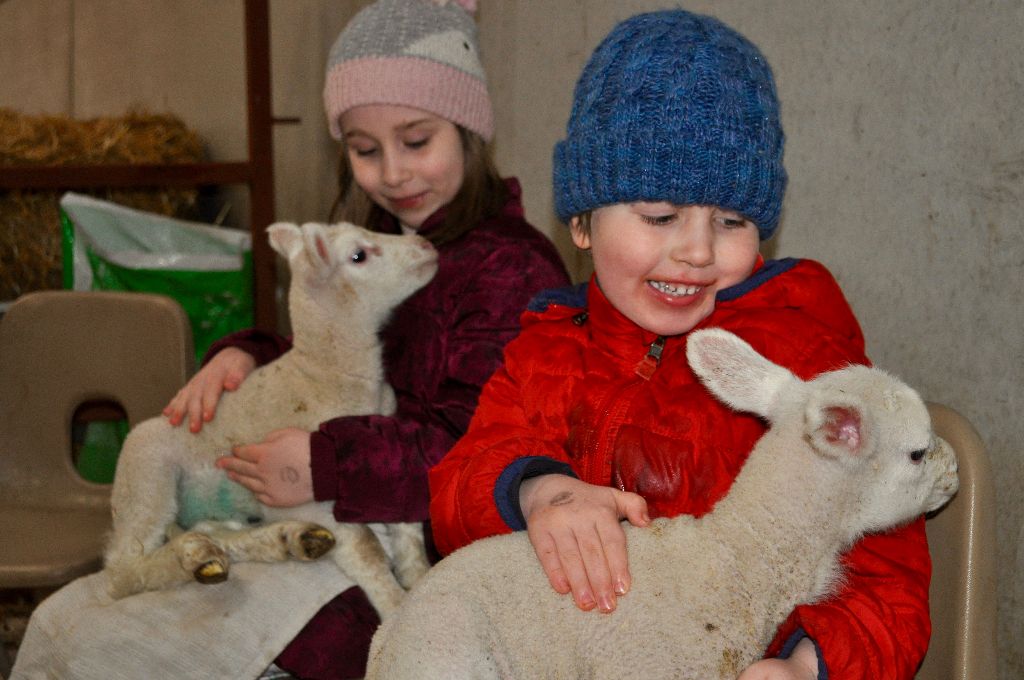 Entry to Lambing Live costs £2 per person.
Comments
comments