It was Snow Day 2. The kids were going crazy, but it was just too cold to go outside again. We'd hit the mid afternoon slot; ideas were low, but fidgets were high and the question "what can we do NOW?" had been asked ten times too many. Then I remembered… I'd recently been sent a Mini Bakers Club box to try out with Emilia and Robin – PHEW – afternoon saved.
Mini Bakers Club by BKD encourages children to learn through play, creativity and food. Grown ups subscribe and each month we send our community of Mini Bakers, through their letterbox, a personalised themed box containing exciting baking and craft activities!
Emilia and Robin hadn't been told anything about this, so I asked them to sit down and close their eyes before I presented them with the parcel…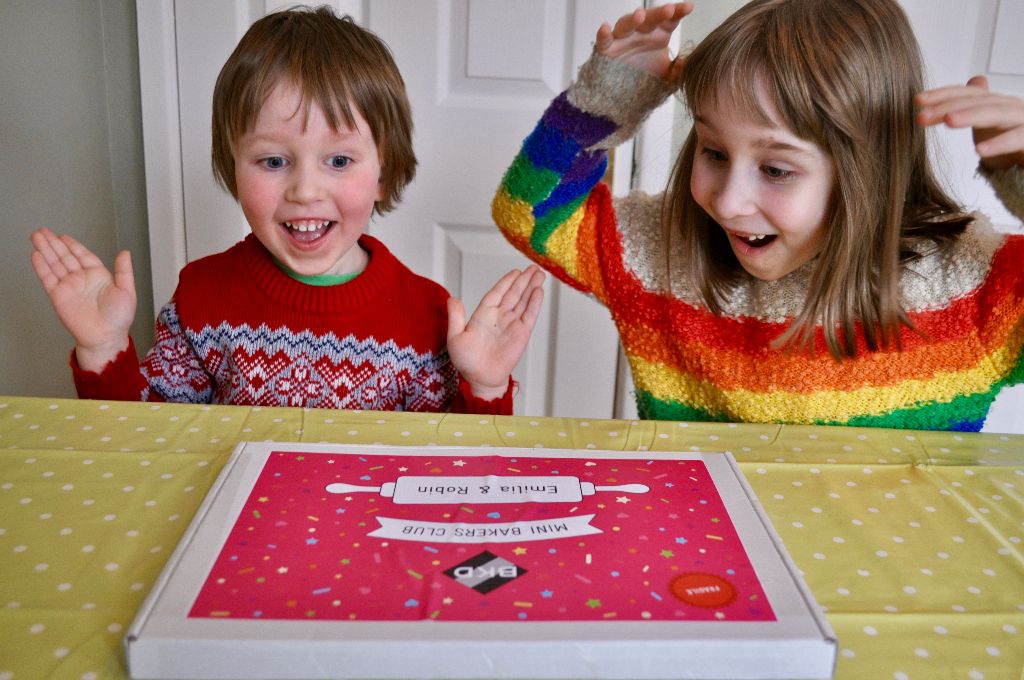 Look at their faces! They loved seeing their names on the parcel – the personalisation of this subscription box is one of the best things about it (even the image inside was of a little girl with a younger boy). Emilia is always asking why she doesn't get any post, so this was *really* exciting for her.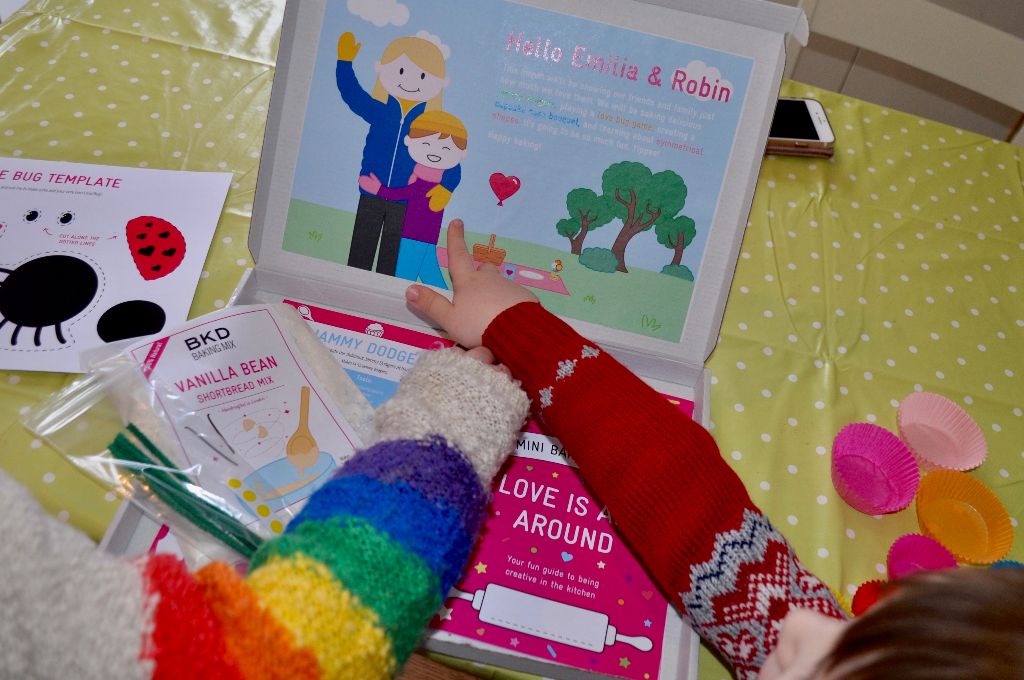 The design of everything within the baking box is brilliant. It's perfectly put together to make it easy for kids (and parents) to use immediately, and for the children to direct the baking and activities themselves. Emilia loved taking charge and reading out the instructions for Robin. There's also a tick list for all the things you need to get started, which makes it even more interactive etc.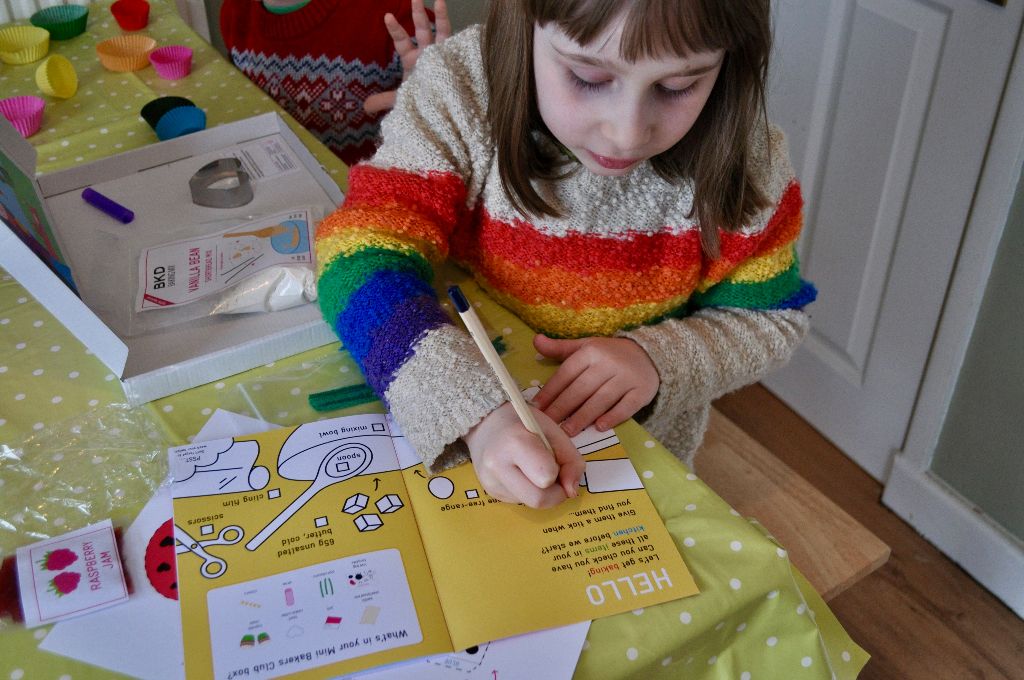 This month the baking activity was to make Jammy Dodgers – a firm favourite that's well suited to the romantic month of February. We were provided with the flour and sugar mix, and simply had to find some butter and an egg. The biscuit cutters were provided for us as well, and the instructions were well written and easy to follow. My two got stuck in straight away.
Our jammy dodgers were soon made and ready to eat! Such a big hit with Emilia and Robin, and it felt like a real achievement to them to make something they see on the shop shelves every day.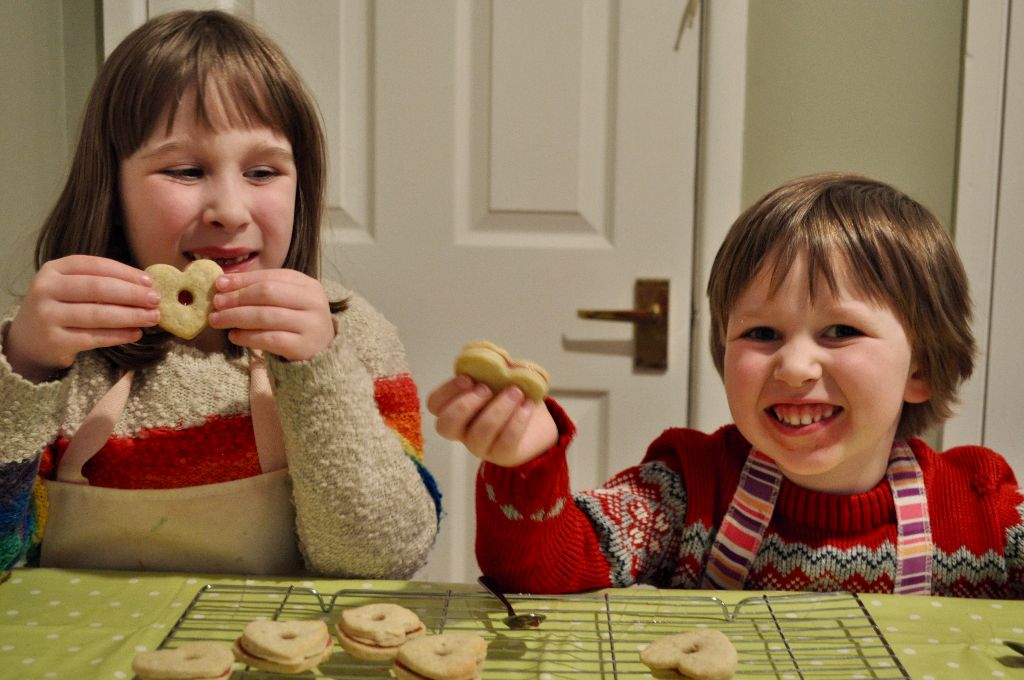 There are additional craft activities in the box as well that we haven't got round to yet, but we'll definitely use them on our next snowy / rainy day.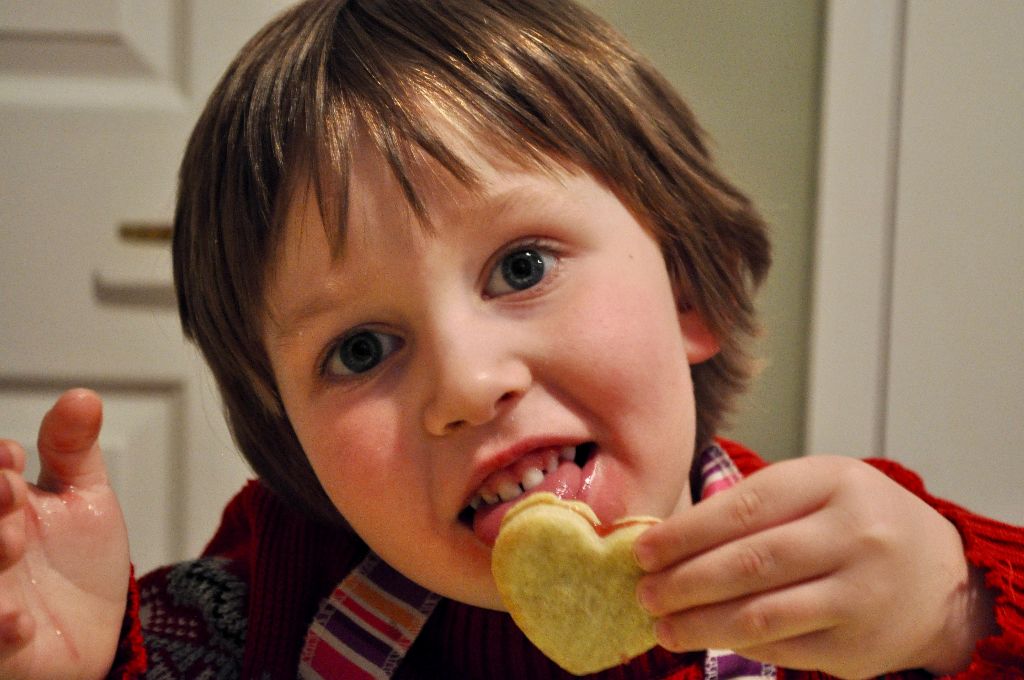 Would I recommend this baking subscription box for others? Absolutely. There are several subscriptions offers (outlined below) and while they are on the expensive side, if you compare it to buying two children's magazines it's not that much more, but this is a personalised service that has much more to it. You're even provided with the complete recipes so that you can make them from scratch another day. I think a subscription to this would make an ideal gift, and I'll definitely be keeping it in mind.
Subscriptions start from £8.99 a month + P&P
Monthly £9.99 + P&P | 3 monthly £27.99 + P&P | 6 monthly £53.94 + P&P | 12 monthly £107.88 + P&P
£1.99 P&P/month (uk) or £5.99 P&P/month (europe)
Comments
comments