Salvo's Salumeria is a golden spot in Leeds. Outside, you often see crates of lemons and other fresh fruit and veg for sale. Inside, every nook and cranny is rammed full of beautiful looking Italian produce. The walls are lined, the counters are heaving, and tables and chairs fill the space in-between. The place is always full people and conversations, natterings, laughter. The noise of people, of food and drink, clinking glasses, glugs of wine; the noise of good times.
Mr M and I went to try the new dining experience at the Salumeria; Alter Ego.
In Italy, many people eat in places where they trust the judgement of the staff to serve well-prepared, fresh, good quality dishes and are very happy to enjoy the surprise of whatever the chefs cook on the day. We are delighted to offer this unique experience to you too.  Each month our chef's will delight with a new tasting menu!
Even when seated and reading the menu, you know little more about what you're going to eat than you did before you arrived. You are told some of the main ingredients of the dish, but that's all, and it's part of the fun – the surprise of what's to come.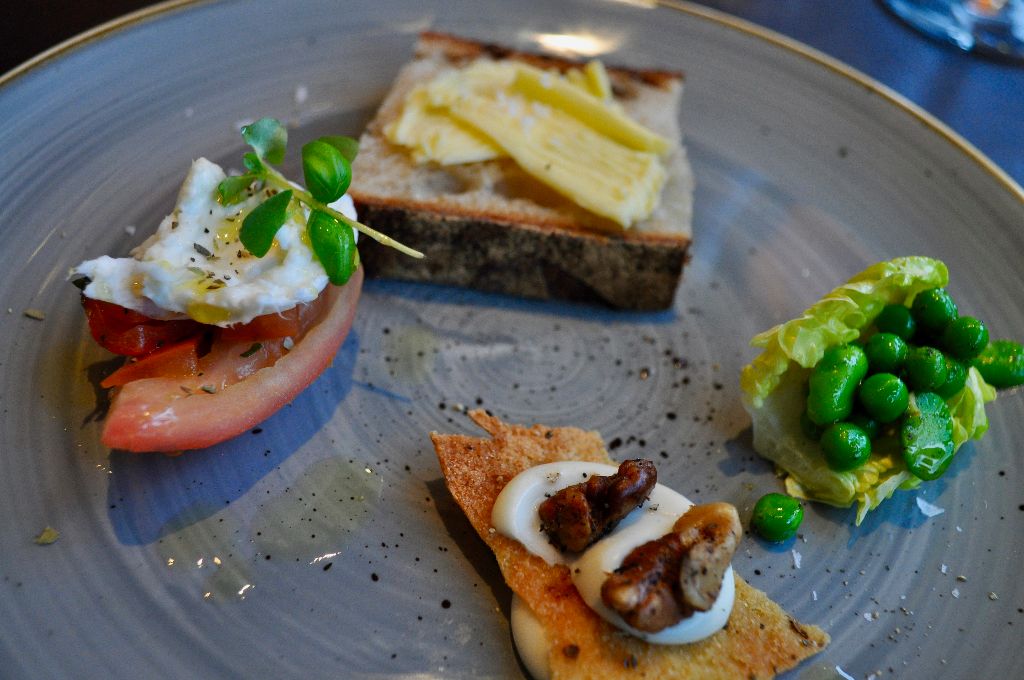 Gorgonzola, peas & broad beans, caprese
Our first course (of six) was a plate of delicious mouthfuls. The gorgonzola came in mousse form, so the texture was much lighter than the strong flavour, which punched well against the roasted walnuts (this is the first time I've EVER enjoyed a walnut). The other mouthfuls were light and fresh. A mouthful of caprese salad; tomato, mozzarella (fresh in from Italy that morning) and basil. The peas and broad beans served with mint were sweet, and the salt butter and sourdough bread divine. A great starting dish.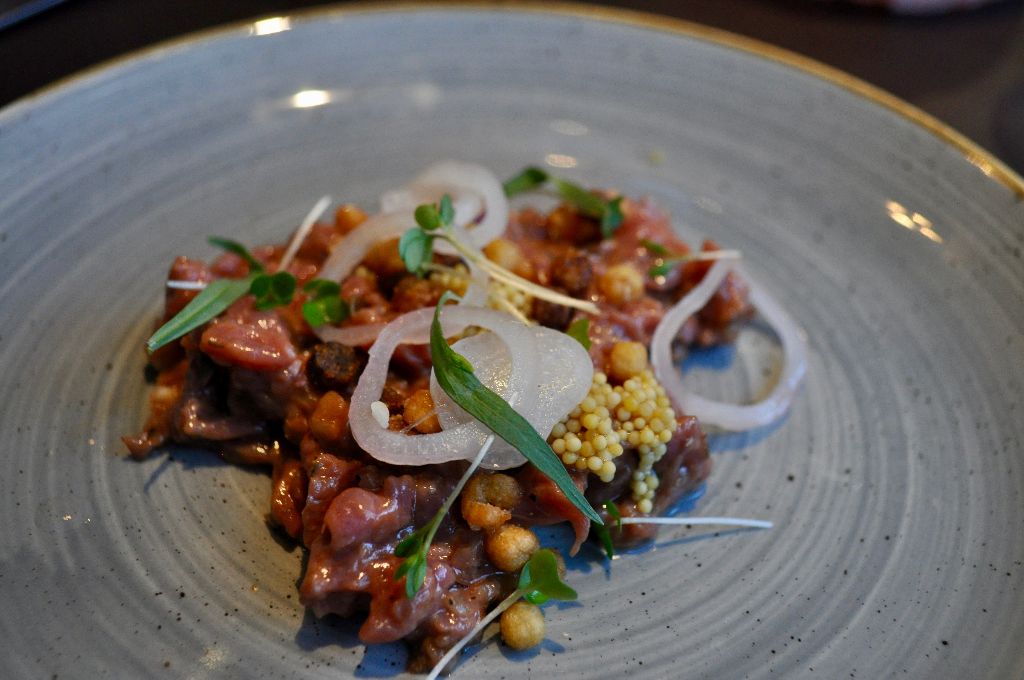 Next was veal tartare, with fregola (small pasta balls), mustard and shallots. It was well spiced throughout and the additions on top added great hits of flavour and texture.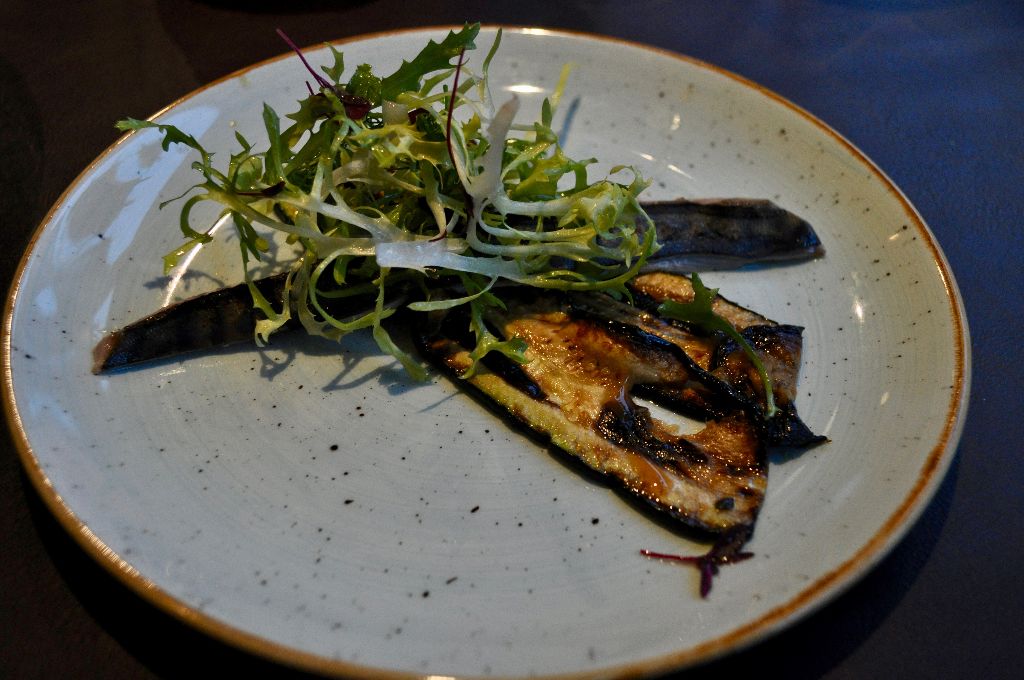 My favourite dish of the night – mackerel, zucchini and Sicilian lemon. It's so simple, but executed incredibly well. The mackerel is soft, the zucchini thin and well flavoured, but the lemon makes everything *POP*. It wakes the whole dish up and elevates it.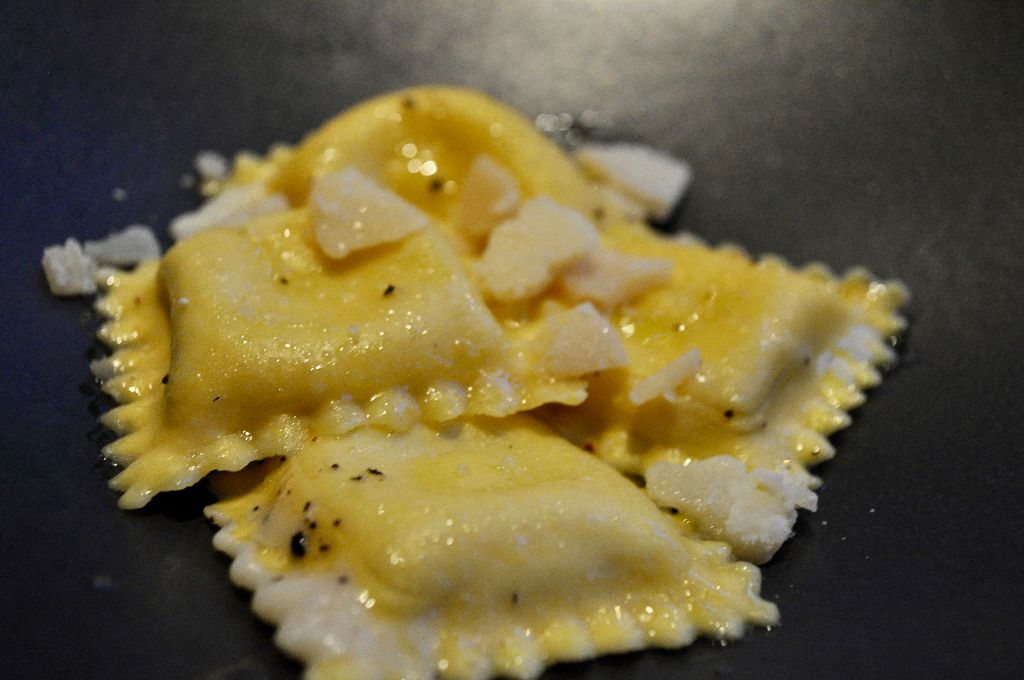 Caciovallo (curd cheese from southern Italy) ravioli. The cheese centre oozed out and the pasta was just al dente enough to provide a little texture. A simple, rich and tasty pasta course.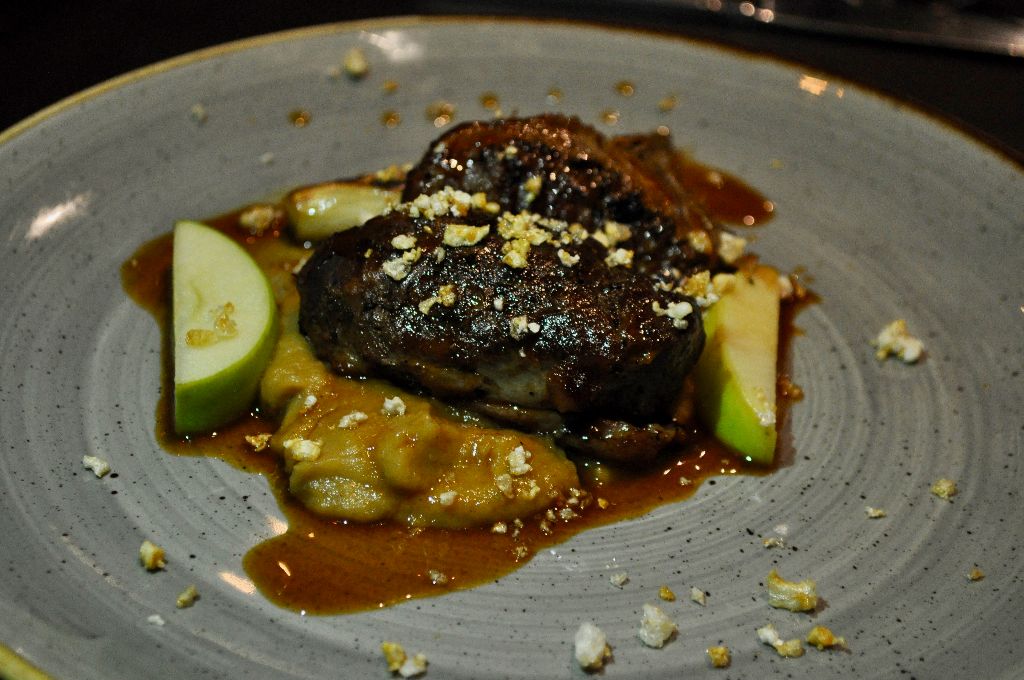 Pig cheek served with agrodolce apple and shallot, with a crackling confetti. The meat was soft, the shallot puree smooth and those apples, being both sweet and sour, cut through but matched everything perfectly.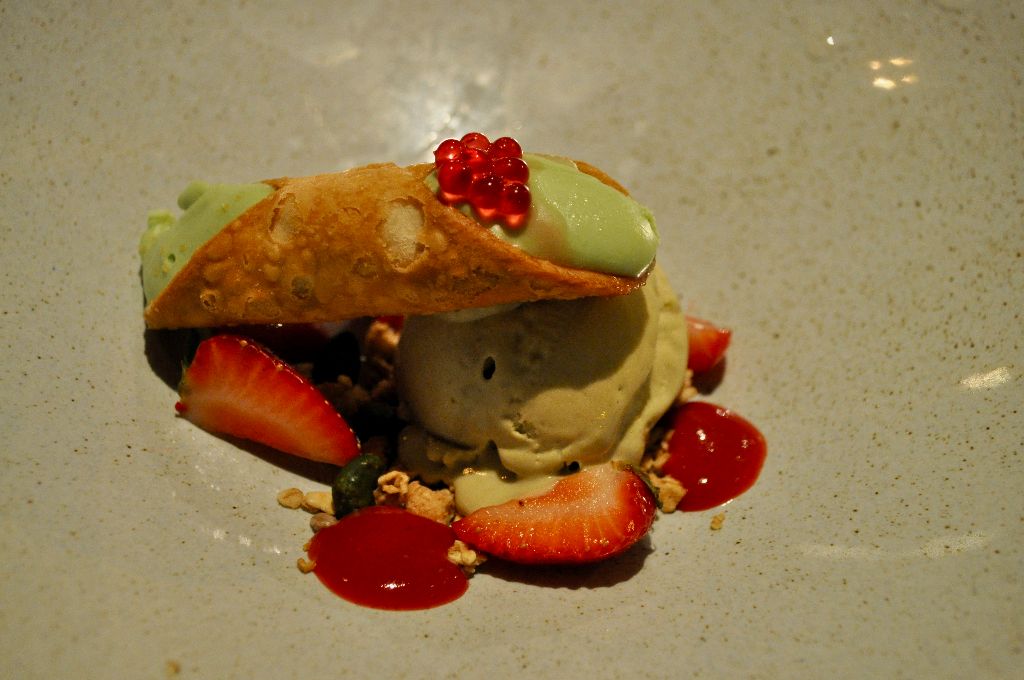 Look at this beautiful dessert course of pistachio, strawberry and granola. It was stunning and being packed with both sweet and savoury flavours, the perfect pudding for me.
I always leave Salvo's happier than when I arrived. They've got everything right. The jolliness, the vibrancy and joy of food, and of bringing people together. Their love and passion for people, produce and cooking is something that resonates through everything served at Salvo's, and this new tasting menu is a fantastic way to enjoy it all.
Comments
comments